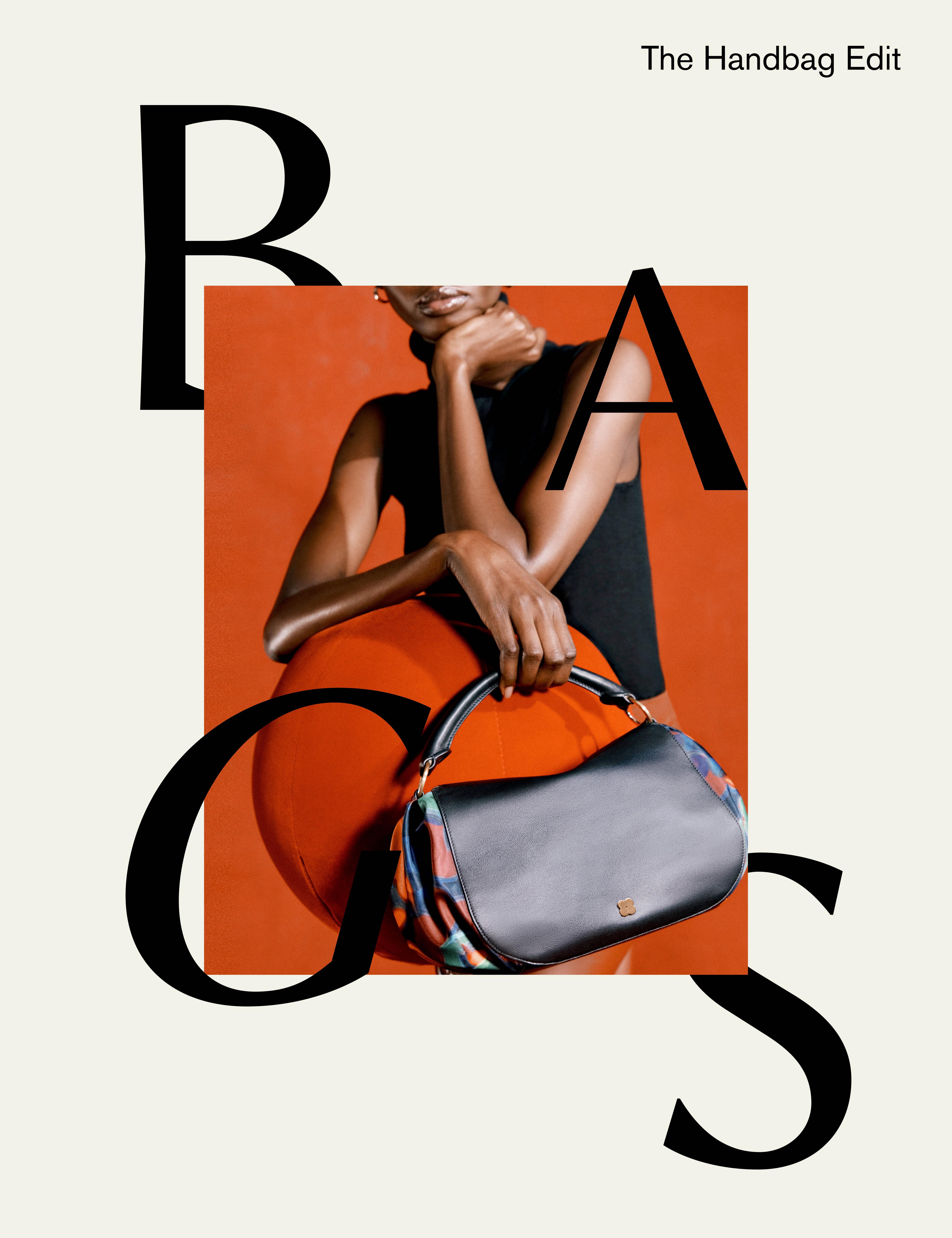 To Have and to Hold: Handbag Trends to Know
From timeless totes to new neutrals, discover the new season side-kicks you should be carrying this winter
By: Maddi John
You may be dreaming about chunky boots and statement coats this season, but every winter outfit needs an accomplice. And by that we mean a covetable piece of arm candy to stow away your beloved handbag-essentials and compliment your aesthetic. Some of the most sought-after silhouettes and styles are back on the shelves, offered in elevated iterations with festive touches, perfect for the upcoming party season. From unique textures to refreshed colourways, here are the handbag trends to invest in now
The 90s Called
Imagine unforgettable nights of exclusive parties, feel-good music and effortlessly stylish outfits and you'll be transported back into the 90s. Nothing sums up the 90s' ethos quite like the decade's defining fashion trends, and handbags are no exception. Just landed at Liberty, the Cabaret wristlet bag is set to be the IT bag of party season, offering a reimagined take on a 90s classic silhouette made from Liberty's Betsy Shadow print. Make this bag your plus-one for nights spent dancing.
Shop Now
The LBB
Meet the Little Black Dress' little sister: the Little Black Bag – an essential evening accessory that will give you effortlessly elegance with styling ease. This bag might take a backseat from the spotlight, but its importance is far from dimmed. Just the thing to pair with a statement dress, a black staple like this JW Anderson top handle bag will offer minimalist luxury with its unusual silhouette and ultimate versatility. Whether worn via the chain strap or carried in hand, this timeless piece is an evening edit must-have.
SHOP NOW
The Work to Weekender
You might find that after a long day's work you don't have time to go home and change before dinner, but with this versatile number in stow, you won't have to. The Loewe Hammock Bag is designed with your busy calendar in mind. With its transformative structure that allows for two distinctive silhouettes, this bag holds the ability to alter your outfit from day to night. Featuring Loewe's iconic Anagram logo and pebble grain leather, it will have you sorted for almost any occasion.
Shop Now
The Cosy Club
You know winter is coming when shearling and leather make their seasonal reappearance. While event dressing may be in full swing, the call to cosiness is just as significant, so it's no surprise to see borg adorning our latest accessories. For an everyday bag with a tactile touch, Stella McCartney's cross-body bag is consciously crafted from vegan leather and finished with just the right amount of faux teddy trim, perfect for winter warming outfits.
Shop Now
Larger than Life
The carry-it-all tote is a capacious companion in winter, acting as our dependable classic when needing to stow away all our daytime necessities or even a change of clothes for those busy days. Comme Des Garçons Leather Logo Tote Bag is a minimalist yet remarkably practical choice. Sleek and simple, it features a bold contrast logo against black leather offering an effortlessly stylish way to carry your belongings when paired with your everyday wardrobe.
Shop Now