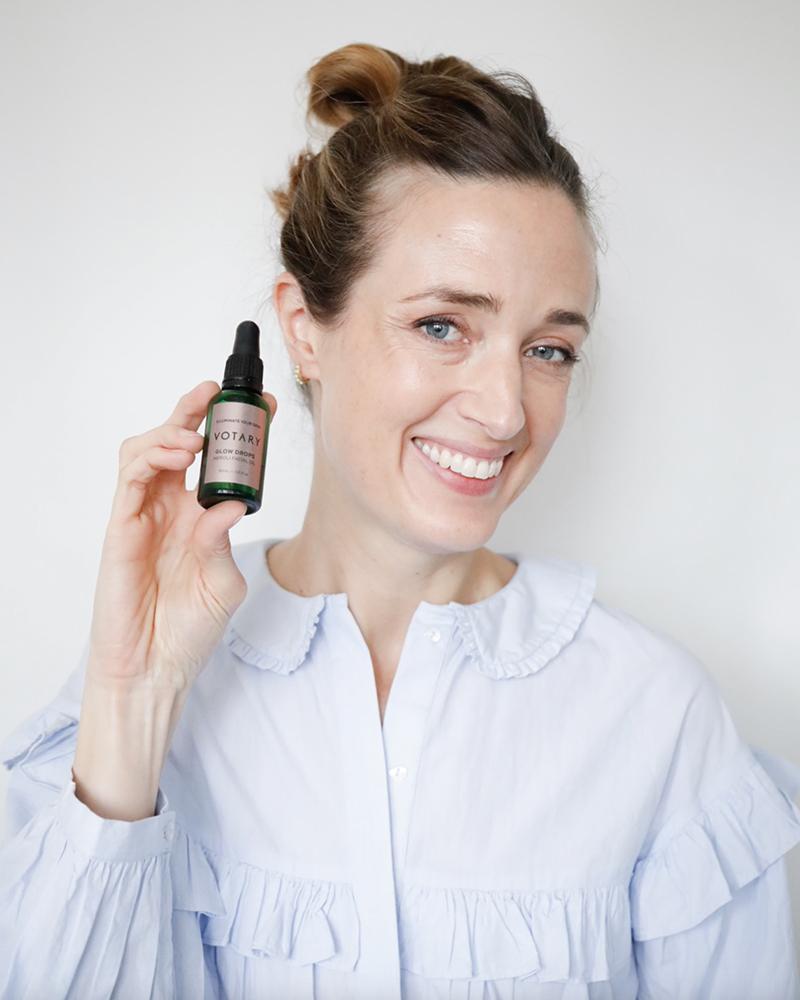 Facial Massage 101: Morning Glow
An uplifting morning facial massage to see you rise and shine, with Votary co-founder Arabella Preston
By: Team Liberty
By increasing blood circulation, sculpting key areas and easing tension from sleep, this morning facial massage routine offers the ultimate wake-up call. Expect an instant healthy glow and a lifted effect, and with time – if practiced consistently – sharper facial definition and plumped out lines and wrinkles.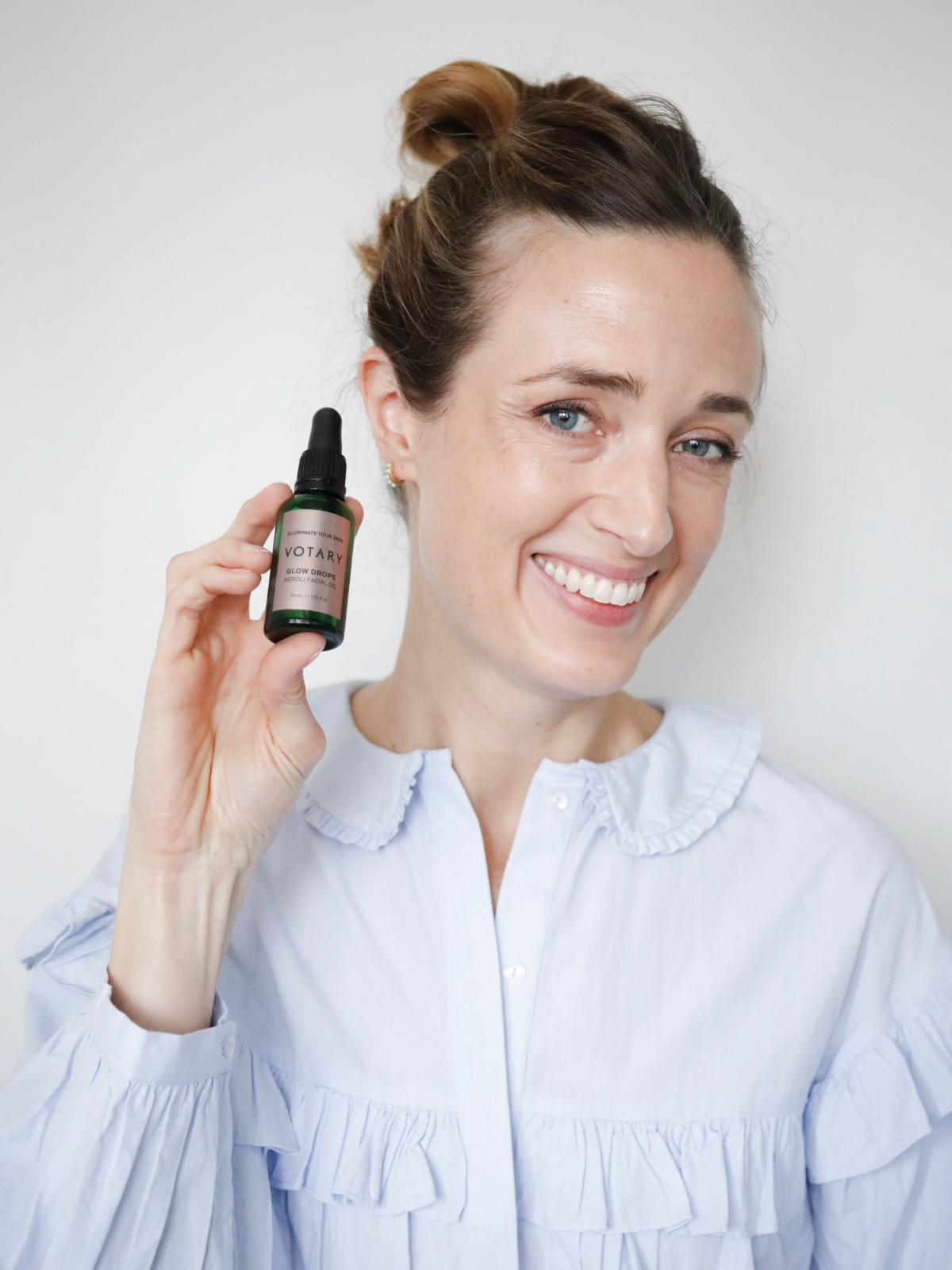 Step 1
Dispense four to five drops of Glow Drops into the palm of your hand, then press palms together to distribute. Smooth all over the face.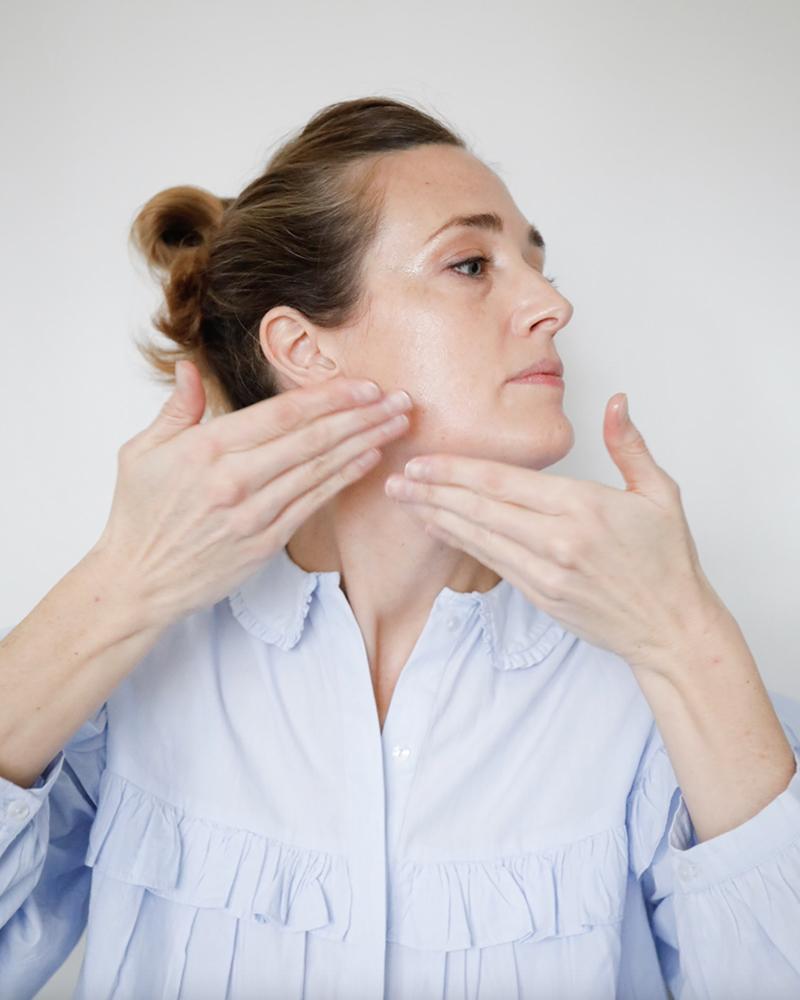 Step 2
Massage the jawline by whipping at the edge of your jaw with your fingertips using rapid upward motions.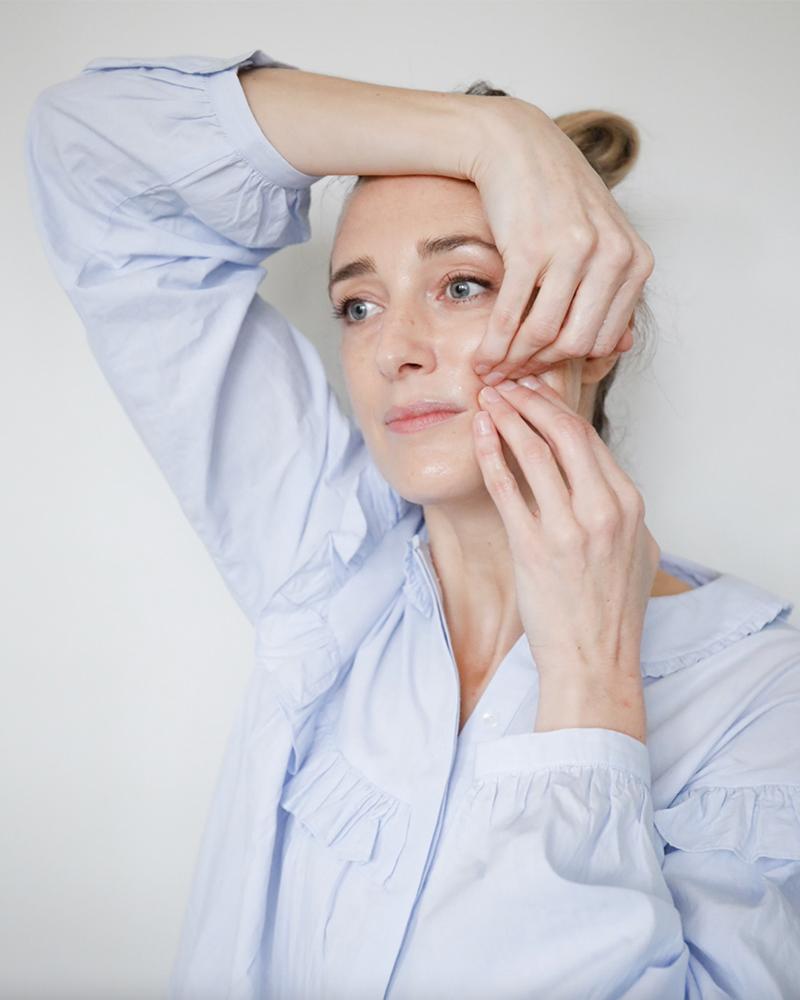 Step 3
To sculpt the cheekbones, use scooping and circular massaging motions to define the natural contour of the cheek. Top tip: resting your top hand on your forehead provides better grip so you'll be able to go deeper.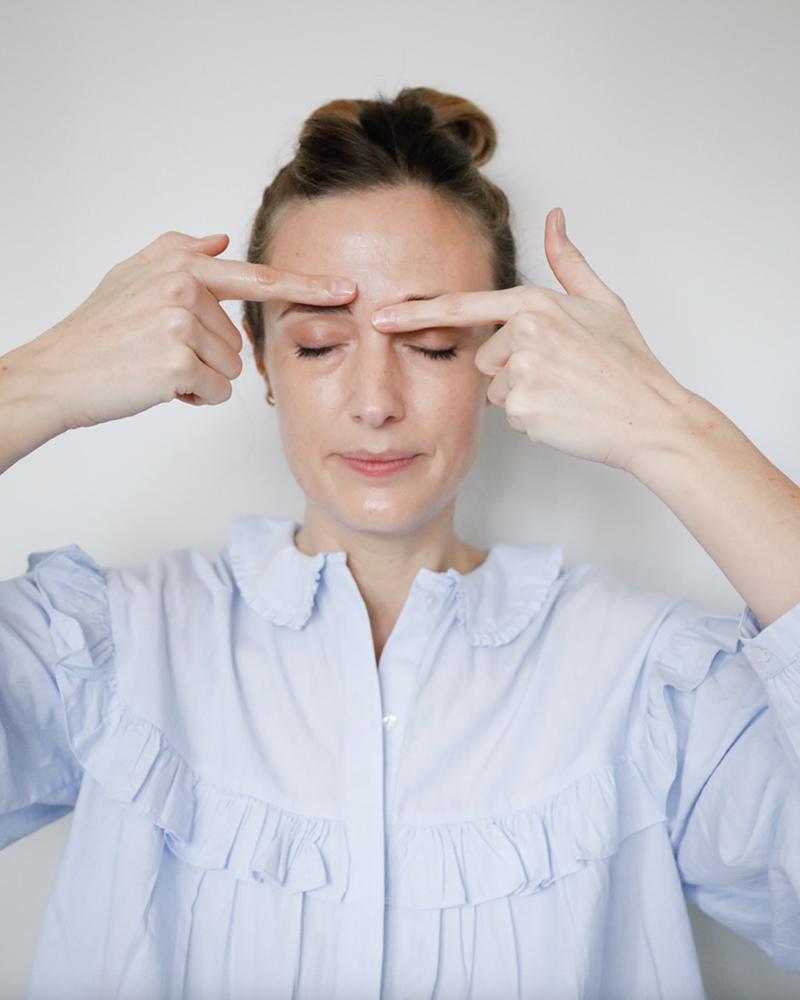 Step 4
Using the tips of your index fingers, massage the 11 lines (the two vertical lines that can appear between the eyebrows) top to bottom, o soften any frown lines caused by sleep. Better still, this helps to tap into the key acupressure point for mental calmness.