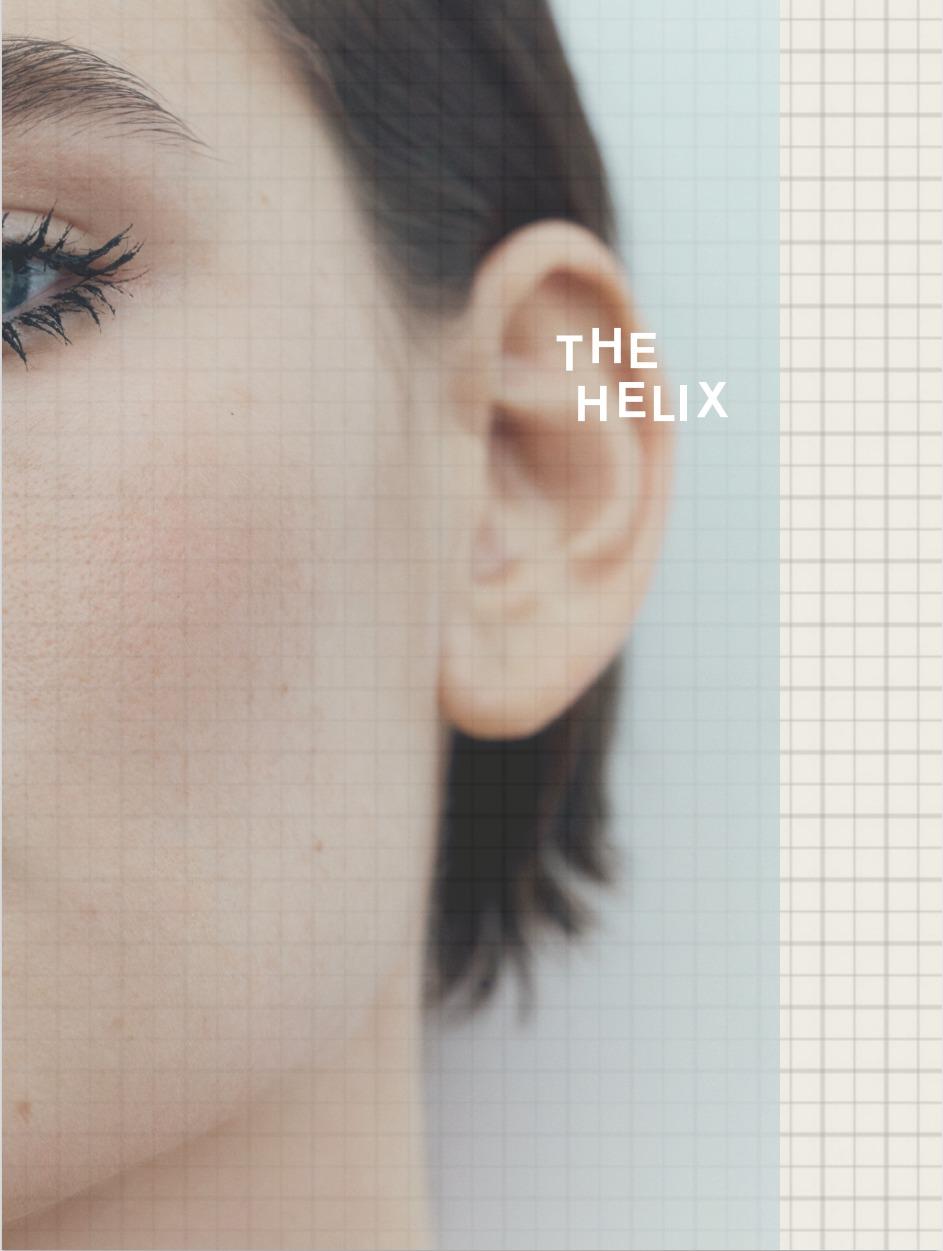 Everything You Need to Know About Helix Piercing
Liberty's most sought-after piercing – the helix – is versatile and timeless. We take you through the perfect pieces to build a curated ear
By: Laura Kennedy
A helix piercing is the perfect placement for a look that balances elegance and edginess, which is precisely why it's seen so often bejewelling the world's most famous ears on the red carpet. With multiple piercings so thoroughly de rigeur and so many piercing possibilities in a small area, it can be challenging to identify one from another. If you can't tell your tragus from your lobe and are thinking 'I love a curated ear, but what is a helix piercing?', seek no further.

Read More: Which ear piercing should you get? Follow this expert guide to ear piercing curation
What Is a Helix Piercing?
One of the most versatile and less painful cartilage piercings to try, the helix can be customised – place it anywhere along the outer ridge of your ear from the top of the lobe all the way around to the forward helix, where your ear connects to your face for completely different effects. Queen of piercing Maria Tash popularised the helix style in the UK when she chose Liberty in 2016 to house her only non-US store beyond her famed Broadway piercing spa. Liberty has been at the forefront of ear curation ever since.

Read More: The jewellery trends set to define the season
Tash recently added a new iteration to the helix piercing portfolio, the Tash Helix. She says "the Helix has always been a popular placement, but the Tash Helix is a new, unique take where the piercing is horizontal and hidden under the curl of the outer rim cartilage. I've designed customised pieces to fit in this new ear location."

Tash found inspiration for this new take on the most popular piercing in interior design and architecture, particularly "hidden lighting peeking out from behind a stone surface and lighting sitting flush against a floor. I love the idea of emergence and using ear anatomy to conceal entry points and wearable components of jewellery. Just like the lighting in interior design, the diamonds simply appear to emerge mysteriously."

Read More: Trend alert: the return of pearlcore jewellery
Looking After Your Helix Piercing
While your fresh helix piercing may be irritated for a week, with proper aftercare and regular gentle cleaning with a mild saline solution, it should heal within a few months. Changing sheets and pillowcases regularly, avoiding the swimming pool during the early stages of healing, ignoring age-old advice to twist your jewellery (this only keeps the wound open) and remembering not to sleep on the pierced ear will all help to avoid soreness and swelling while you heal.

Read More: The ultimate jewellery care guide
How to Style Your Helix Piercing
Opt for a dramatic statement piece that drapes the back of the ear or a small, simple plain or diamond hoop to dress the ear and catch the light. Place two side by side for a double helix or select a delicate stud that nestles inside the helix or on the forward helix for curated minimalist detail. For something completely unique, try the Tash Helix, which conceals the piercing itself while allowing the jewellery to cascade vertically from inside the top of the ear. Piercing is priced from £25 for a standard helix to £40 for the Tash Helix.

Read More: Go big or go home. Why oversized earrings are in
Not ready to commit to a helix piercing but love the look? No problem. Try an ear cuff.