Reinventing the Wheel: How to Get into Pottery
Pottery workshops across the UK have reported sell-out sessions, and hypnotic DIY videos have overtaken our social feeds. Want to join the party? Here's how to get started
The 'pottery boom' is a phenomenon that was kick-started with two very significant life events: the pandemic-induced shrinking of our worlds, and the re-launch of TV's The Great Pottery Throwdown. Just a few years down the line in 2023, a crafternoon or even an alternative hen-do spent at the potters wheel is considered undoubtedly 'cool'. Just ask our very own Pot Heads: Henry Holland Studio, Vaisselle, Feldspar and Pottery & Poetry. These nifty makers have all turned to clay as a calming, creative outlet and found that actually they're really rather good at it – much to our delight.

Feeling a similar creative itch of your own? Fellow novice ceramicist Jennifer George explains just exactly how to get into pottery, because after all – making things really is good for you.

Read More: Meet The Makers Behind Our Artisanal Homeware Brands
There are a few methods to choose from when it comes to starting your pottery journey. You can jump head-first into wheel-thrown pottery or begin with something a little more kitchen-table-friendly with hand-building methods like nerikomi, pinch pots and slip casting (using a mould). Focus on the one that appeals to you and feels the most achievable – you can always combine methods later.

Clay is amazing in the way that it will lend itself to your skill level, whatever that may be. You can easily learn to make a pinch pot within an hour whereas learning to throw clay may require a course of lessons with a professional. One thing that is for certain: there are no shortcuts when it comes to pottery. Pottery requires its makers to set aside time for a slow, soothing experience that forces you away from your phone and focus on a single, absorbing activity.

Read More: Craft Therapy: Why Making Things is Good for You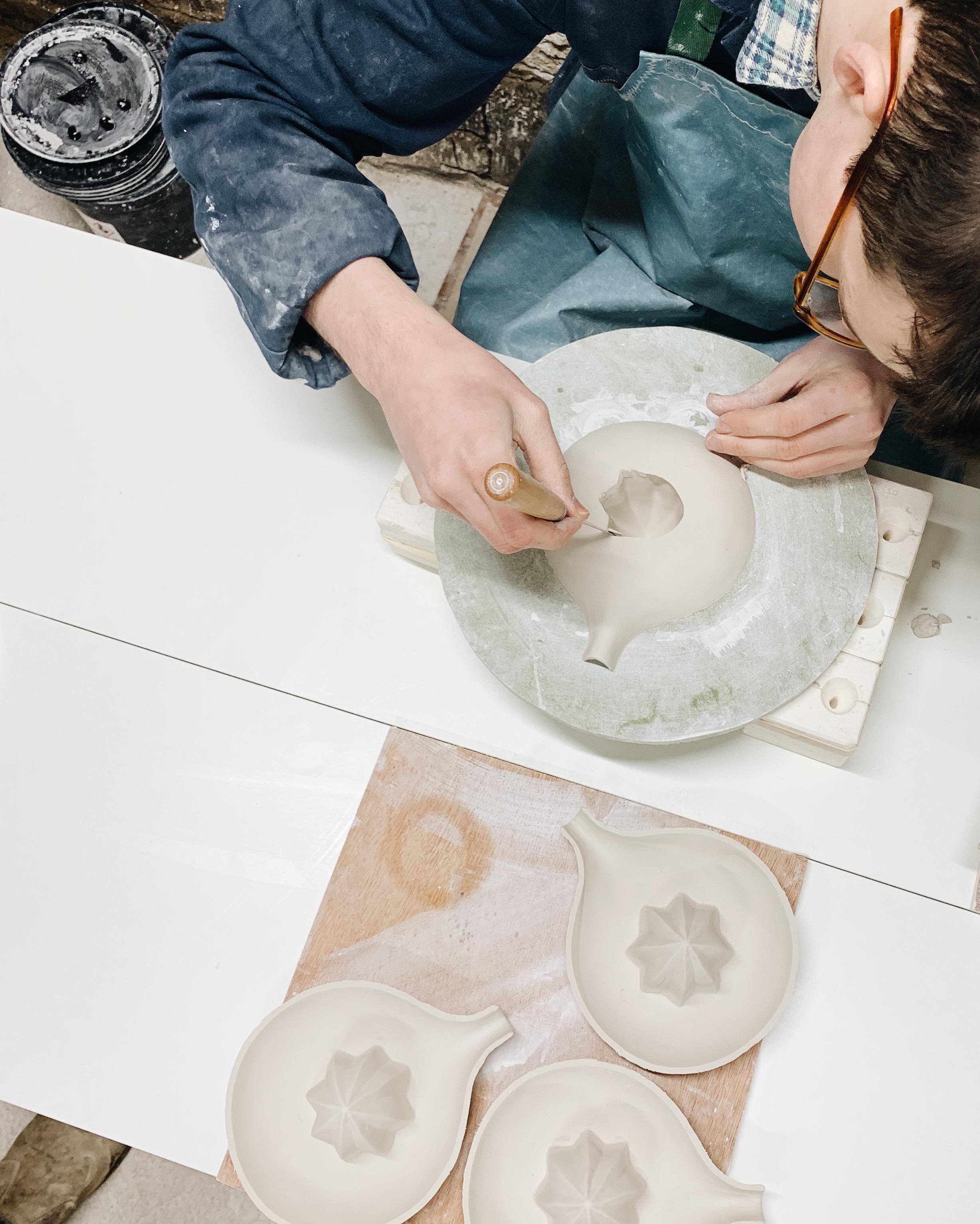 For me, it was love at first throw. The wedging (roughly and rhythmically manipulating the lump of clay to a smooth ball) allowed a gratifying release of pent-up energy. The tricky centering (ensuring your clay is stable and wobble free on the wheel) was, well, centering. The focus and patience required let me enter an almost meditative state.

Some (myself included) will fail, flopping and folding beneath your fingers, but the beauty of clay is that you can simply throw again. And again. Each time learning, each time figuring out your tempo. I left my first workshop with six successful shapes (a few are probably too abstract to call bowls), five of which survived the kiln firing, and an additional requirement for my new house: a garden-shed-cum-pottery-studio.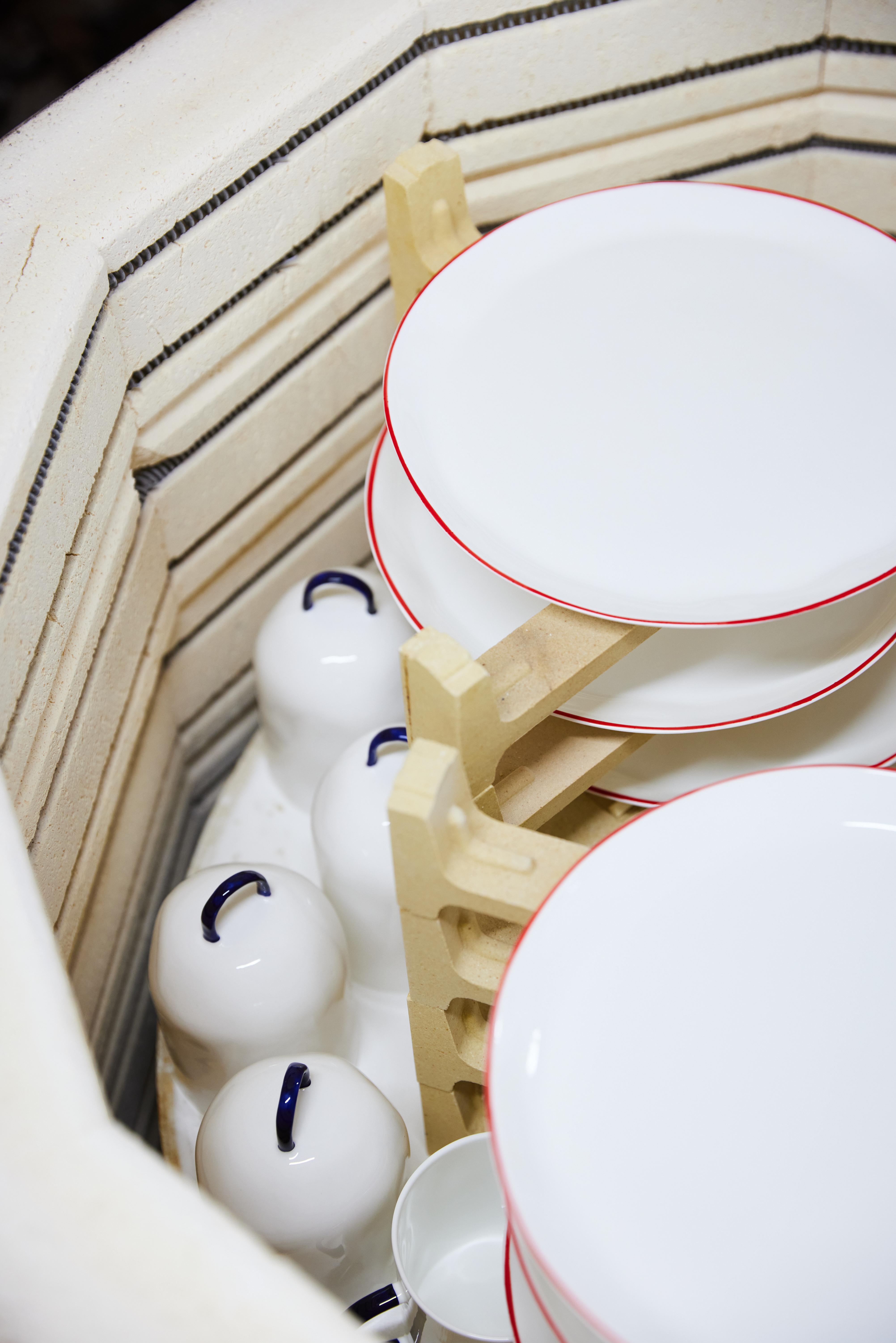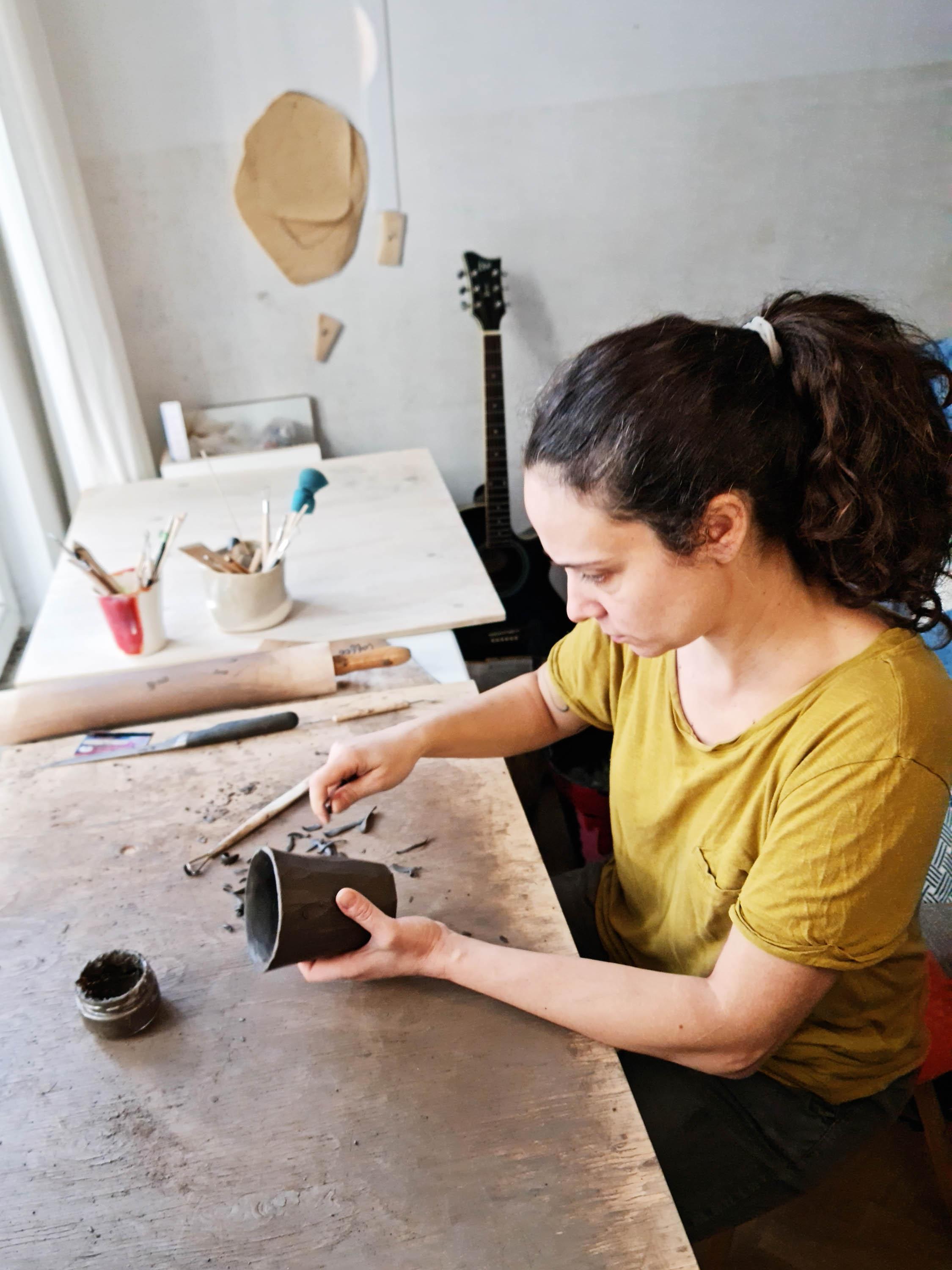 Henry Holland, the founder of Henry Holland Studio ceramics, found success in the Japanese technique Nerikomi which involves stacking, folding and rolling different coloured clay, then slicing it through the cross section to reveal a pattern which can then be used to create your piece. "With my local pottery studios temporarily closed [during the pandemic], I wanted to work with clays at my kitchen table without the need for 'throwing' at a wheel, and so nerikomi presented a solution in terms of construction as well as aesthetics, " says Holland. "The method is much more akin to how you create printed fabric in a way - it allows you to create both quite structured and unstructured patterns which I was really drawn to experimenting with".

Vaisselle, however, works in the more traditional way. A footwear designer by trade, Léa inherited a passion for objects from her grandmother ("a hoarder, who has an attic full of wonderful crap") and love of vibrant colour from her travels around India, Sri Lanka and Europe as a child. The shapes of her pieces (designed by her and made by a husband-wife duo in Andalusia) are fairly traditional, based on antique Spanish and Southern French ceramics, but with a "colourful twist".

Read More: How to Make a Vision Board
Discovering new and exciting ceramics is all part of the joy of being a DIY potter, with endless inspiration to be found on the third floor of our Tudor store. Newcomers to the table Feldspar, Henry Holland Studio, Vaisselle and Pottery & Poetry are all setting the stage for an array of different designs, methods and shapes to be admired.
Feldspar: Feldspar: Using English fine bone china, this brand's pieces are made locally in Devon and Stoke-on-Trent by the endangered method of 'slip casting'.
Henry Holland Studio: The brand's signature aesthetic is a personal take on the hand-built Nerikomi technique, which uses different coloured clays to create patterns within the body of the piece.
Vaisselle: Created in the South of Spain by a husband and wife duo. The husband shapes the clay while his wife hand paints each design onto the ceramics so that every piece is entirely unique.
Pottery & Poetry: The team hand-build, dry and retouch each item ready to be bisque fired in the kiln. From there, it is sanded, smoothed, hand-glazed and fired once again.
The best pottery workshops and courses to hone your craft