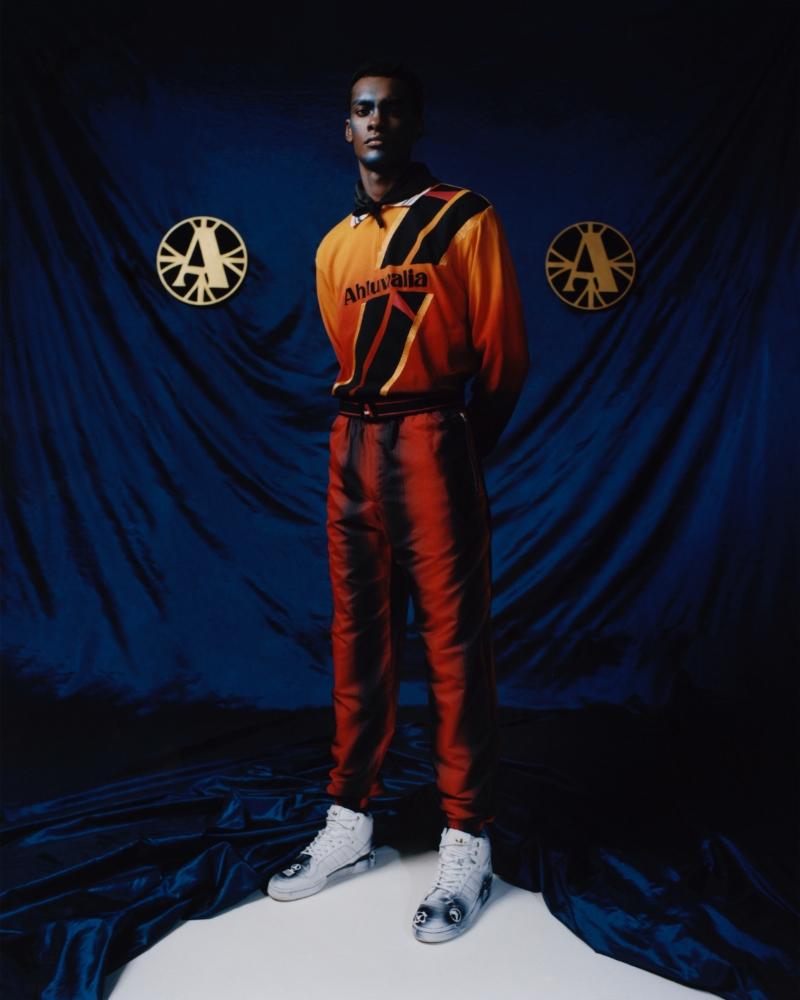 Pushing the Boundaries of Surplus Clothing:
Ahluwalia's New World
Just-dropped at Liberty, Priya Ahluwalia's multi-award winning, menswear label breathes new life into vintage and deadstock clothing.
Shop Ahluwalia
Ahluwalia clothing jolts with familiarity. Under her namesake label launched in 2018, Priya Ahluwalia takes unwanted pieces of second-hand clothing and weaves them together in unexpected ways, offering them a new narrative and desirability. The resulting collections reveal highly-skilled artistry and traditional craft detailing across graphic, logo-adorned streetwear that ripples with the uncanny.
In 2017, Priya Ahluwalia was studying on Westminster University's Menswear MA course when she took a trip to Laos to visit her father. Speaking to the city's street sellers about the mismatched, obscure items of clothing they were wearing, she discovered they were donated by British charity shops. Her inquisitive nature eventually lead her to Paniptat, India, known as the world's 'cast-off capital'. For her final MA project, Priya authored Sweet Lassi - a book that documented her India trip and the colourful piles of waste she discovered at these markets - which she presented alongside a menswear collection built from deadstock fabrics.
Ahluwalia's aesthetic takes its lead from Priya's Nigerian-Indian-Jamaican family heritage and her upbringing in '90s London. The latest collection is a mash-up of brave, stumbled-upon colours, boxy '50s tailoring and sportswear references, all held together with the designer's carefully honed, textile techniques. Leading the industry in the craft of ethically-sourced, high fashion streetwear, Priya is a designer to keep a close eye on. At once nostalgic and forward-thinking, Ahluwalia is unlike anything else in menswear at this time.