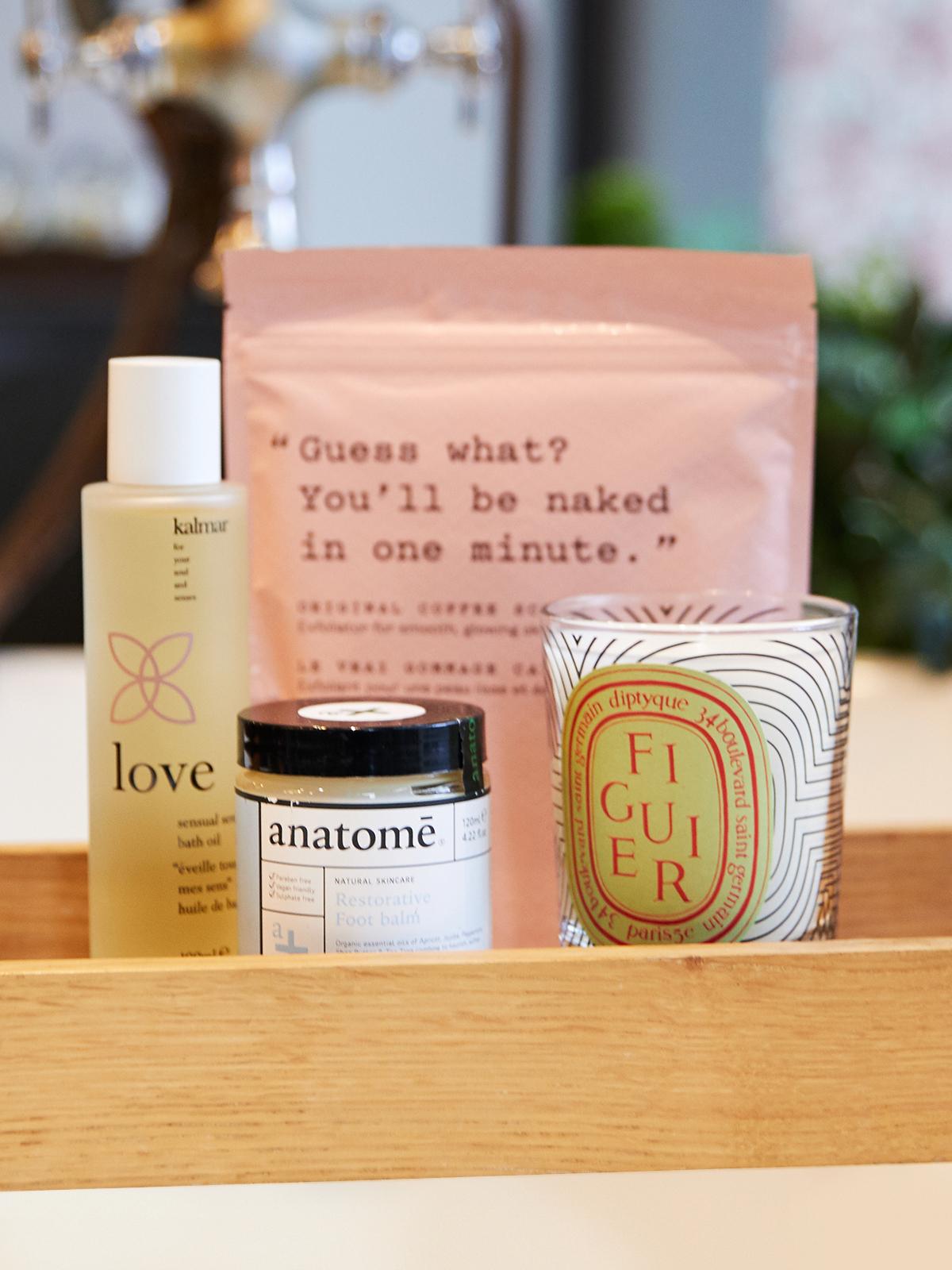 Ask a Liberty Expert
The Couples' Home Spa
Our beauty expert Roy Clark invites romance into the home with a full self-care ritual for two
Shop Valentine's Beauty
Valentine's Day might be different this year, but it comes with a wealth of potential. Make the most of having home comforts close, by sharing long and drawn-out indulgences to encourage total relaxation, guided by our in-house beauty buff from the Ask a Liberty Expert line-up, Roy Clark. Because these days, who doesn't need pampering?
Diptyque Graphic Collection Figuier Candle
"Turn down the lights and dial up the romance with Diptyque's classic Figuier candle in a special edition votive. In Ancient Greece, the fig was considered a symbol of love – and this charming take is evocative of a warm wind sailing through an orchard of Mediterranean fig trees."
Kalmar Calm Deep Cocoon Shower Cream
"Slip into a state of bliss with Kalmar's Calm scent, which blooms with Provençal florals. Lathering to a rich and creamy foam, this amethyst gemstone-infused body cleansing cream is sure to ignite the senses while you soak."
Patchology FlashMasque® 5-Minute Sheet Masks Perfect Weekend Trio
"These assorted sheet masks are perfect for sharing – and with a five-minute activation time, they get to work while you bathe. Choose your own treatment from Hydrate, Illuminate or Milk Peel – and another for your partner – to eliminate the lingering effects of fatigue, mask-wearing or excess screen time."
Frank Body Original Coffee Scrub
"Frank Body's Original Coffee Scrub is where body exfoliation really got started. This caffeine-rich, energising scrub beats any digestif, buffing away dryness and dullness to reveal all-over radiance – but watch out, it gets a little messy!"
anatomē Restorative Foot Balm
"This buttery formula is perfect paired with a post-bath foot massage. With a shea and apricot base, it's beautifully hydrating, whilst peppermint and spearmint extracts invigorate with a cooling breeze."
Dame Products Pom Flexible Vibrator
"Feel the vibrations with Dame Products' Pom – taking intimacy to the next level. With a choice of pattern modes and intensity settings, it inspires an exciting adventure together and paves the way for fun."
MORE TO LOVE...