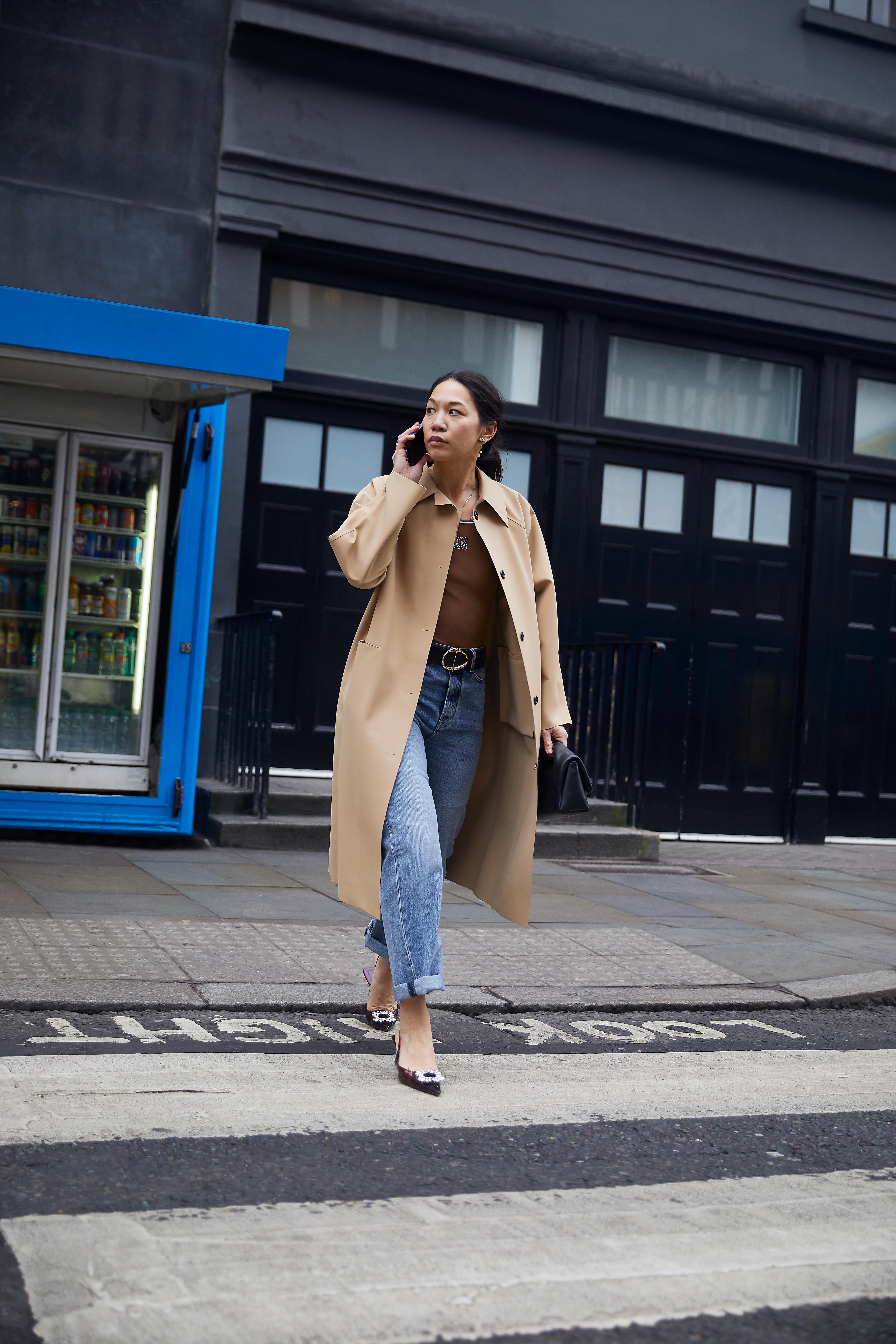 How to Master Minimalist Style
Liberty shares how to get to grips with minimalism, the aesthetic of the moment
By: George Elliot
Minimalism is on the rise. Whether you look at the catwalks, red carpets or your TikTok feed, there's a growing sense that less really is more. Sure, you might think that it's relatively straight-forward to master this style – just avoid prints and wear all black, right? But in practice, there's actually much, much more to this surprisingly complex style than first meets the eye. Intrigued? Here Liberty shares the formula, one element at a time.
A Purposefully Restrained Colour Palette
A carefully curated palette of warm neutrals, earthy tones (trending this season) and crisp monochromes forms the foundation of this aesthetic. The kind of subtle colours that never feel dated, pieces in beige, black, cream and charcoal can be cleverly mixed and matched for an almost limitless line-up of looks. You could wear one shade from head-to-toe or combine two opposing colours like black and white. Another fail-safe - but more considered - method is to harmonise varying hues of a single colour, mixing pales with richness, dark tones with lights. Take the humble camel jumper; compliment it with pieces in rust, chocolate and reddish brown for a balanced colour scheme that's pared-back, but far from boring.
While maximalists often rely on layering vibrant prints together, minimalists add intrigue to their outfits by clashing something else: textures. That could be pairing the soft fuzziness of a mohair jumper with a silk skirt, or coupling a grainy leather jacket with a sharply pleated dress. Juxtaposing textiles is intrinsic to the minimalist mindset. Similar to how artists might contrast delicate watercolours with thick, jagged strokes of oil paint, minimalists create a sense of depth and variation by cleverly layering fabrics that pleasingly contradict one another. The best bit? In theory there's really no limit to the number of textures you can add into the mix. As long as you remain within your set colour palette, allow your creativity to run wild.
Now to silhouette, and this is where the minimalist's hard work and restraint pays off. Here is where you can be as experimental and avante-garde as you please. And this season's biggest fashion trends will provide plenty of inspiration. From 90s-style boxy suits with larger-than-life shoulders and sculptural denim dresses to 70s-inspired wide-legged flares and dramatic gowns, opt for pieces that'll redefine the figure with standout proportions. It's not just the bigger picture pieces that require your attention; ensure that your minimalist wardrobe has a few pairs of shapely sunglasses and angular bags, but just keep them to a minimum of one to two per outfit.
The final step of mastering minimalism is striking a balance between practicality, ease and elegance, looking good but remaining fit for whatever your day has in store. This is why many fashion designers with hectic schedules tend to dress minimally themselves, even if they're famed for extravagant collections. To achieve this sense of preparedness, look to all-in-one pieces like jumpsuits and clothes with utilitarian touches, such as pockets and built-in belts. These are the pieces that'll be easiest to style.