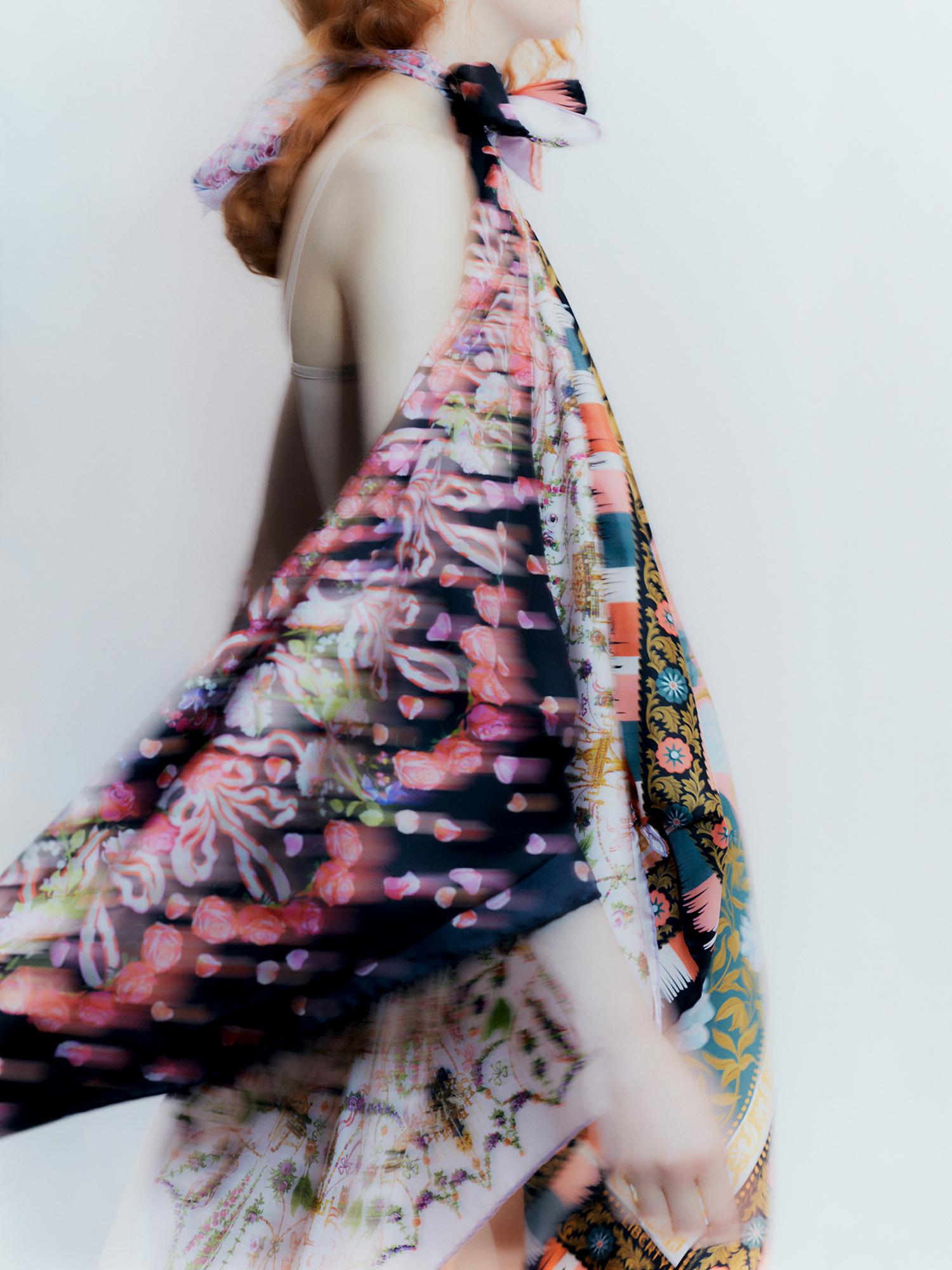 Liberty Scarves
Royal Flush
Our latest silk scarf collection channels rebellion and romance in equal measure
Shop now
By: Team Liberty
The latest seasonal scarf collection from Liberty offers a celebration of romanticism and nonconformity – paying homage to Princess Margaret, the rebellious younger sister of Queen Elizabeth II known for her charm, wit and love for the arts. Our designers explored the Liberty archive to find prints to rework, creating new bespoke artworks with the aim to inform future generations of Liberty artisans.
Inspirations

are

drawn

from

across the Liberty archive – with touchpoints ranging

from

decorative Georgian needlework

to

1960s

and

'70s music

and

counterculture.