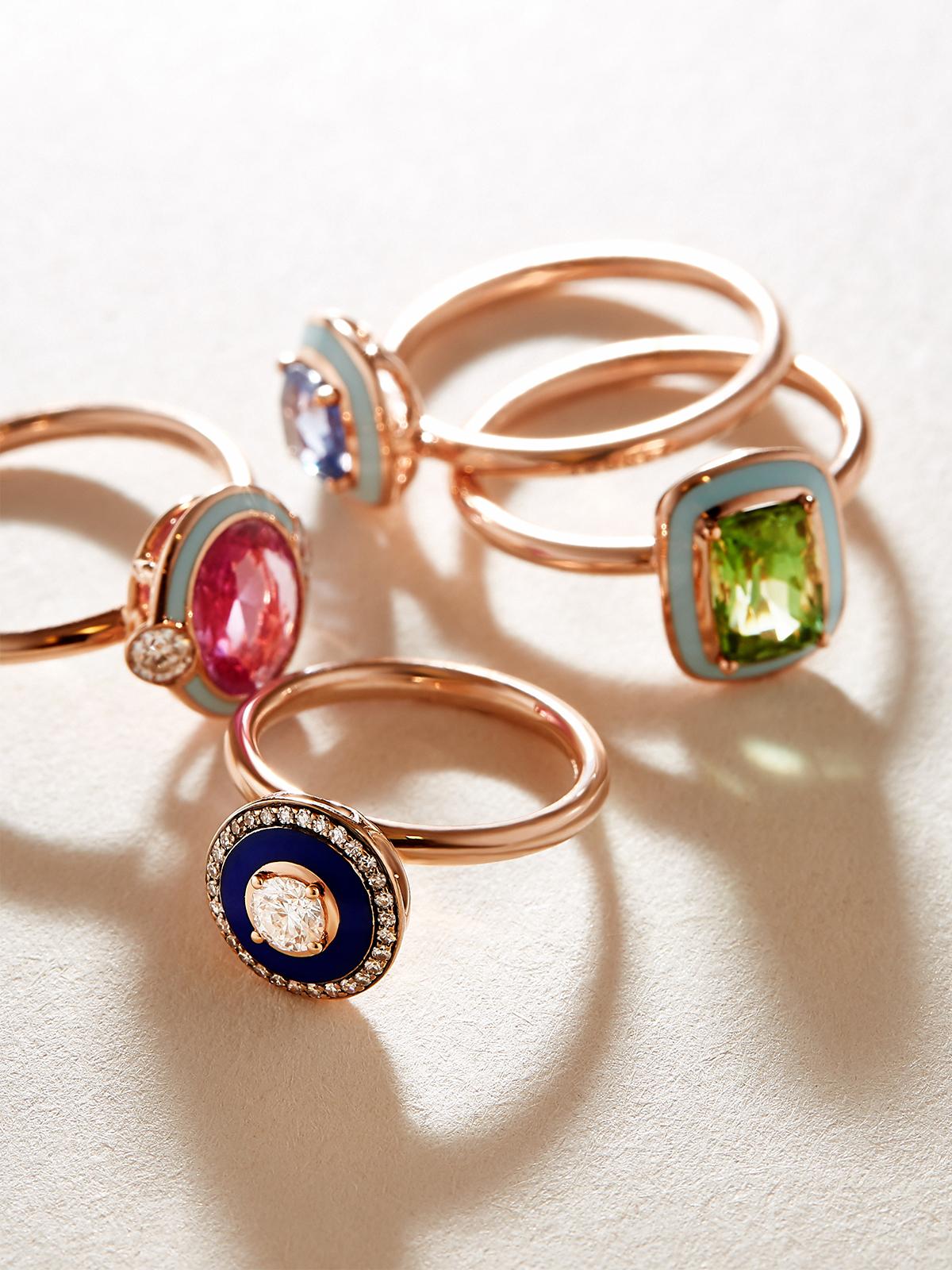 Achrafieh's Anthill
Selim Mouzannar
Located in Beirut's old Achrafieh district, Lebanese jewellery designer and non-violence activist Selim Mouzannar's workshop is a gateway to a hub of global artisans who keep the city's rich heritage alive in their creations
Shop Selim Mouzannar
"It is a is place plenty of life," jewellery designer and non-violence activist Selim Mouzannar says of his workshop in Lebanon's capital city. "It feels like an anthill, confronting and resolving problems." Mouzannar's 'anthill' is located just half an hour away from where he grew up, nestled in Beirut's Achrafieh district; where charming narrow streets are quickly met with wider roads, bordered by building sites, modern shops and handcarts. Inside, his workshop hums with activity; well-used wooden benches populated by artisans, setters, polishers and jewellers from around the world, who have gathered over the last 20 years to share Mouzannar's "spirit of creation and craftmanship".
"I work best surrounded with tools, materials and energies," says the designer, who comes from a family of jewellers that dates back three generations. "We are all inspired by what surrounds us, it is a part of our life." As a child, Mouzannar's surroundings were the incense-infused halls of Beirut's old souk, where his father ran one of its many hundred workshops. The souk was destroyed in 1976 during the early days of Lebanon's civil war, but the 57-year-old tells us the place left "a fingerprint on my mind". That fingerprint hangs in the atmosphere of his workshop today, as he and his team create beauty from such memories, translating pride, heritage, conflict and loss into objects of beauty.
My creative process

is a

melting pot

of

imagination, emotions, manipulating volumes

and

materials.
Prior to opening the workshop almost two decades ago, Mouzannar travelled extensively, exposing him to a wealth of different cultures and working environments. Encouraged by his father, he initially left Beirut at the age of 17 to study in Paris, where he gained a degree in Mineralogy and Gemmology. He then spent time working in Belgium, New York and the ruby mines at the Thai-Cambodian border - experiences that "enrich my horizons every day." Glinting from corners of the workshop are the designer's personal collection of gemstones that he accumulated along the way: "Rare spessartite, green chrome tourmaline, some deep blue tanzanite, alexandrite, coloured sapphires - the result of all the years I spent travelling and mining."
SHOP SELIM MOUZANNAR
Even after his global adventures, Mouzannar's greatest source of inspiration remains the Ottoman architecture of his birth city. Beirut was once called the "Paris of the Middle East" but since the war, its opulent heritage buildings have been left in ruins, or demolished as modern skyscrapers sweep in and take their place. Yet in Mouzannar's workshop, this history is kept alive, as he and his fellow artisans replicate their beauty with rose cut sapphires, brown diamonds and rubies.
Mouzannar describes his creative process as "a melting pot of imagination, emotions, manipulating volumes and materials", which includes the soundtracks of great classicists Bach and Mozart, or jazz artists such as John Coltrane and Herbie Hancock. Testament to his own values, he's built a welcoming, optimistic space "based on tolerance, non-violence and open society". And for him and his team, there's no better place to be.