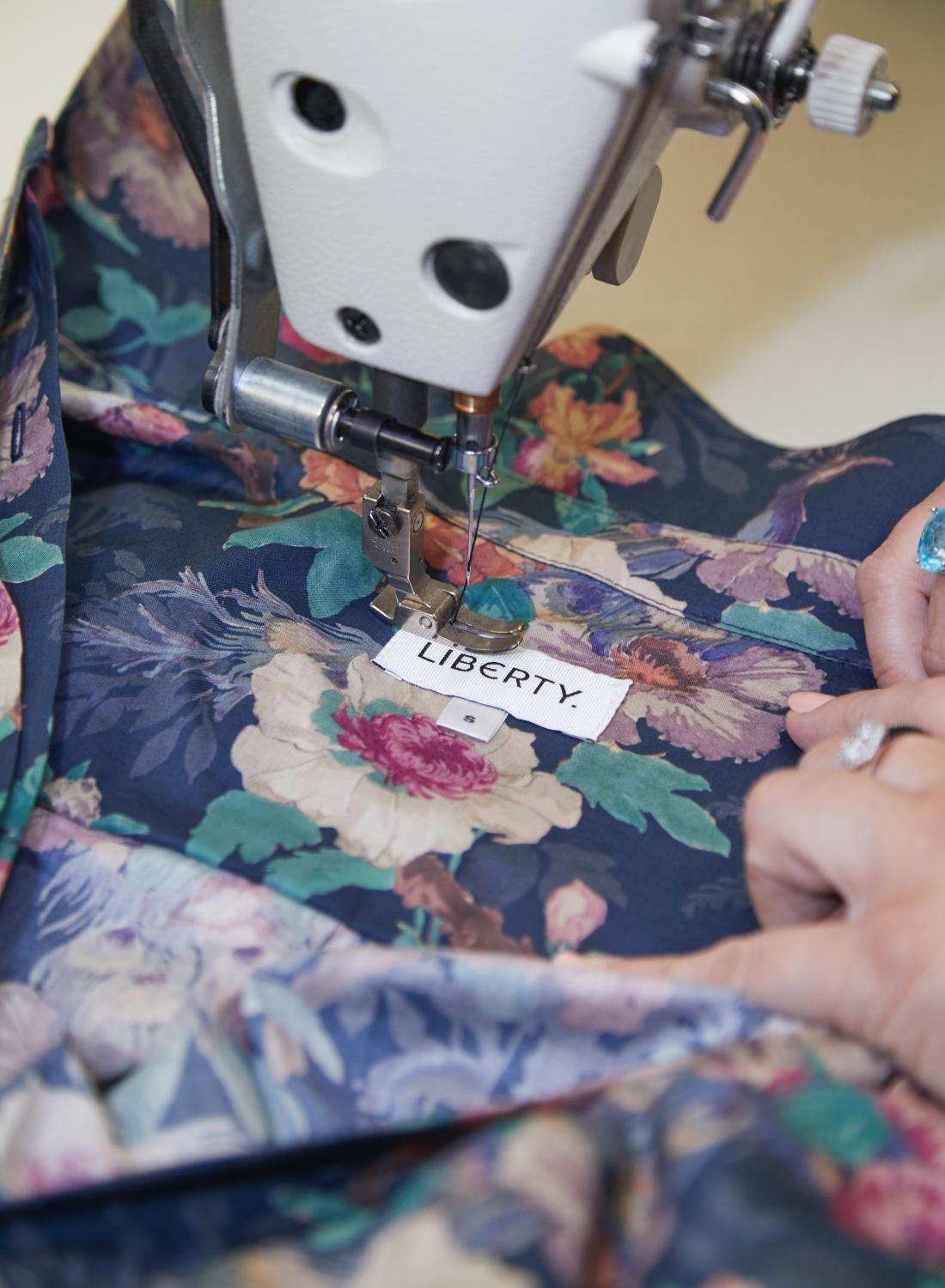 In the Factory
Community Clothing X Liberty
Patrick Grant talks making change through clothing with a behind the scenes look at the new collaboration
Shop Community Clothing
Designer Patrick Grant is on a mission to create a socially and environmentally responsible solution to the fashion industry's demons. Enter Community Clothing, the fashion-focused social enterprise that's driving industry back to the UK's textile heartlands. Using surplus Liberty Fabrics for a new collaborative collection, he takes us inside the factory, opening up the community roots, attainability, and built-to-last mentality at the core of the project…
"Community Clothing aims to achieve three things. To make ethically made, sustainable sourced high-quality clothing available at an affordable price. To sustain and create great skilled jobs in our textile making regions. And, through the creation of great jobs, help the restoration of economic prosperity in these areas, many of them among the most deprived in the UK."
"Social equality and the chance to build yourself a rewarding career should be open to all. And reversing the damaging effects of the current fashion industry upon nature and the environment should be a priority for all of us."
Social equality

and the

chance

to

build yourself

a

rewarding career

should be

open

to

all. We hope

that

through

the

success

of

Community Clothing we

can

directly create 5,000 jobs.
"We work with 31 factories across the UK, but most are in the traditional textile heartlands of Lancashire, Yorkshire, the East Midlands, and the South of Scotland. We hope that through the success of Community Clothing we can directly create 5,000 jobs. If we are successful, we believe the improvements we make across the industry might help catalyse the creation of ten times this."
"We aim for a quality, both in the fabric, and in the sewing, that means that the garment will wear well, and, ideally, get better with every wear. We work with amazing suppliers we know that we can trust to deliver fibres, yarns, and fabrics with known provenance, so that we can be certain they will make exceptional clothes. Secondly, we always aim for clothes with timeless style. There's no point making excellent clothes if you don't want to wear them a year from now because they feel dated."
"We take our models as they are, they do their own hair and makeup, we never photoshop. It's about being real and honest. We want as much of our income to flow straight back into the local communities as possible, creating further economic value as it goes."
We take

our

models

as

they

are

, they

do

their

own

hair

and

makeup, we never photoshop. It's

about

being real

and

honest.
"We've been really amazed and delighted by all the support we've had. We get a lot of love from people who live in or near the communities in which we make. And we get such fantastic messages from people who have connection to these communities, either growing up there, or with family connection there. I think people who buy our clothes feel proud to support what we are doing, and proud of the difference their choices are making."
"I'm so bored of hearing our political leaders TALK about levelling up, and TALK about climate action. We need to DO. And even though fashion is a HUGE problem, with some very small changes, like buying less, buying better, keeping longer, we can make a very big difference. And make it fast."