Clear Your Desk for Microsoft Surface x Liberty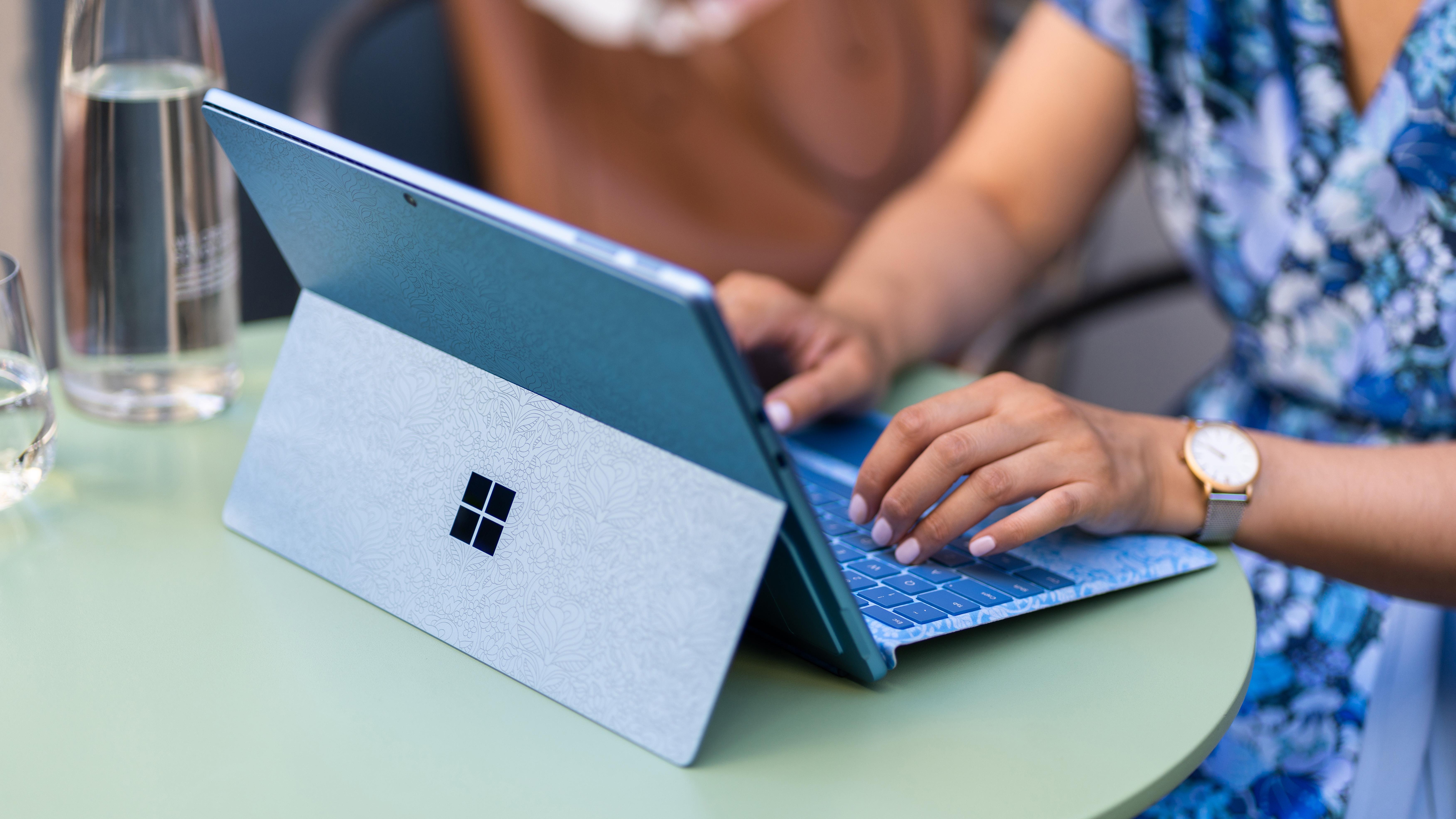 As breathtaking on the outside as it is powerful on the inside: introducing the Microsoft Surface Pro 9 Liberty Special Edition, complete with Surface Pro Liberty Keyboard and Slim Pen 2
By: Team Liberty
If you have left a blank space at the top of your Christmas wishlist, then you are wise. Absolute gems might appear on the horizon that best deserve that precious place – case in point: a brand new creative collaboration between Microsoft Surface and Liberty that is, undoubtedly, the epitome of beauty inspired by design. The Microsoft Surface Pro 9 Liberty Special Edition has now sold out (we did warn you to be fast) but thankfully you can still grab a slice of the pie with the exclusive Liberty floral Surface Pro Liberty Keyboard with Slim Pen 2, available to shop here.

All it took was a chance meeting between Liberty and a Microsoft Surface designer to mark the beginning of a rather exciting collaboration, one which fuses art and technology in the most seamless of ways. The result? A one-of-a-kind and totally limited edition Surface Pro 9 in an exclusive Liberty print, just the thing to pair with the matching keyboard and Slim Pen 2.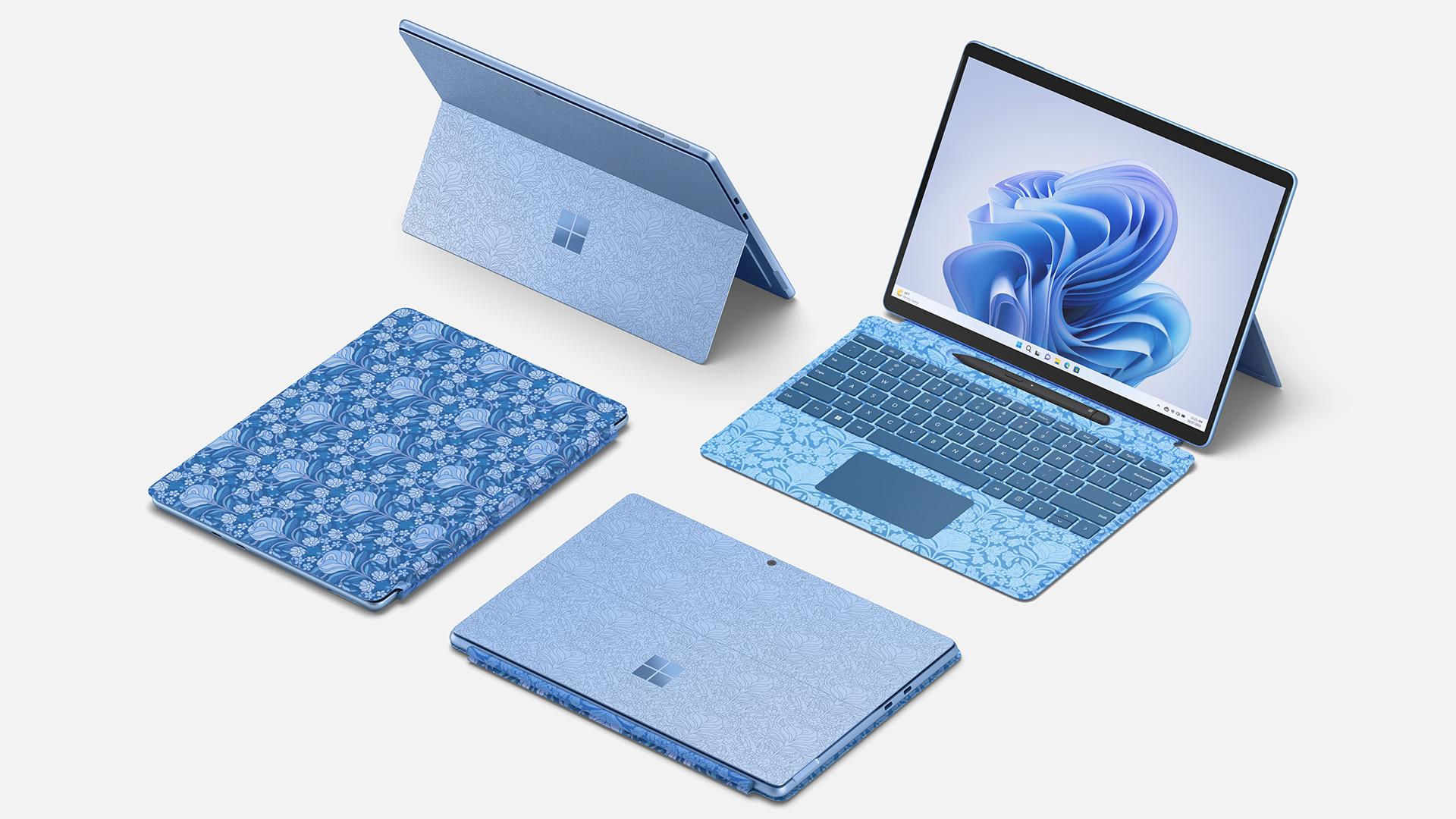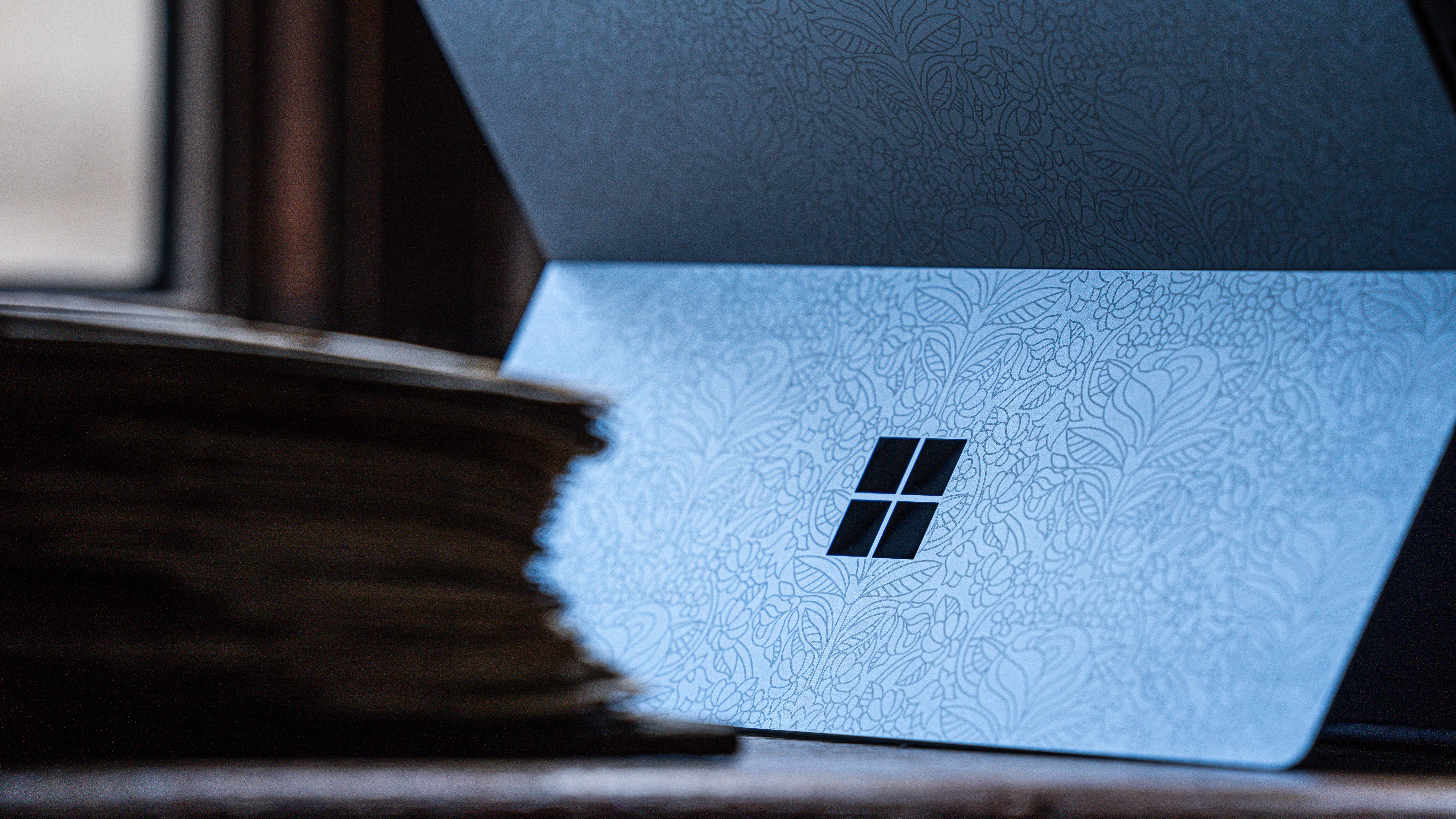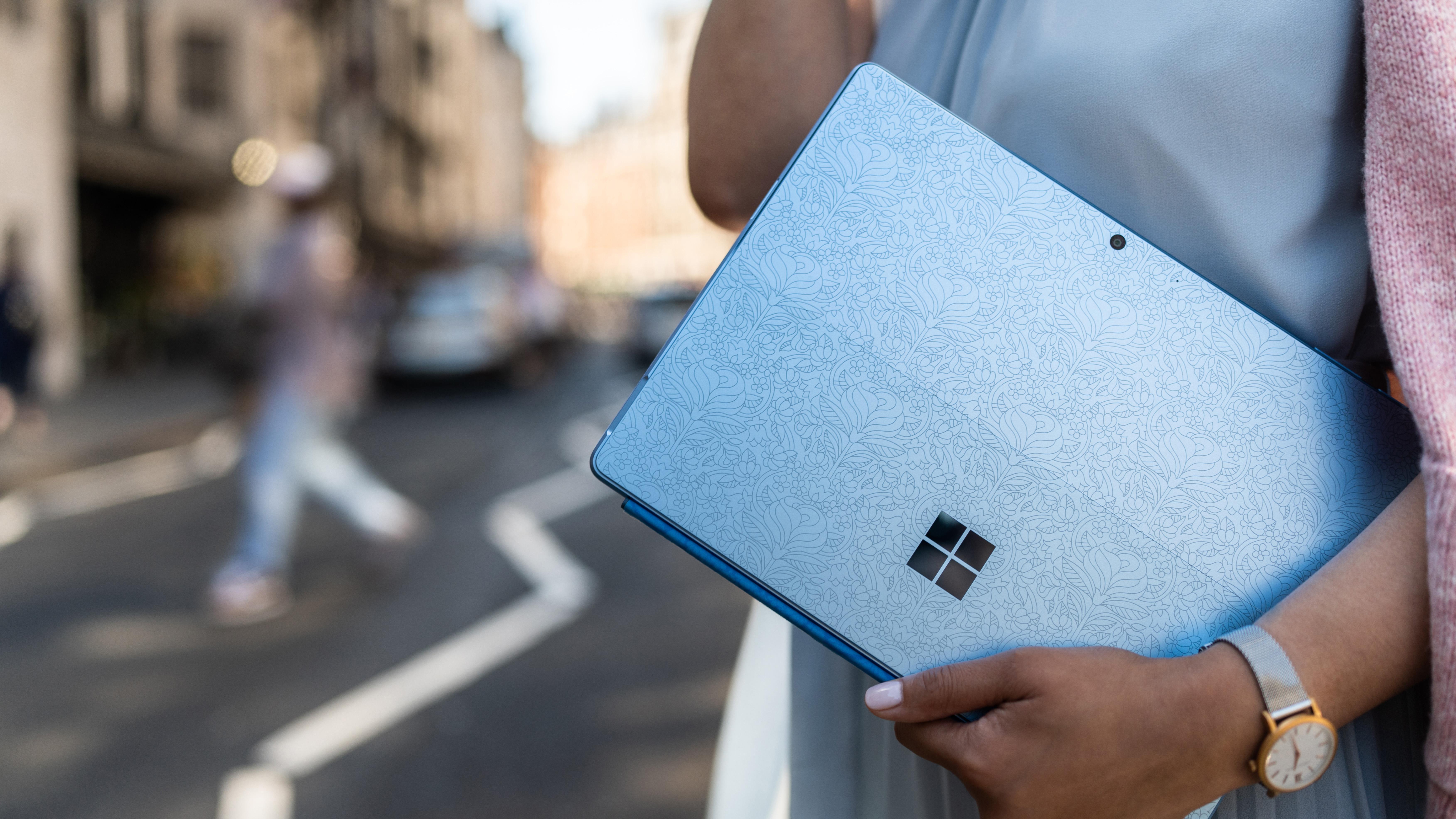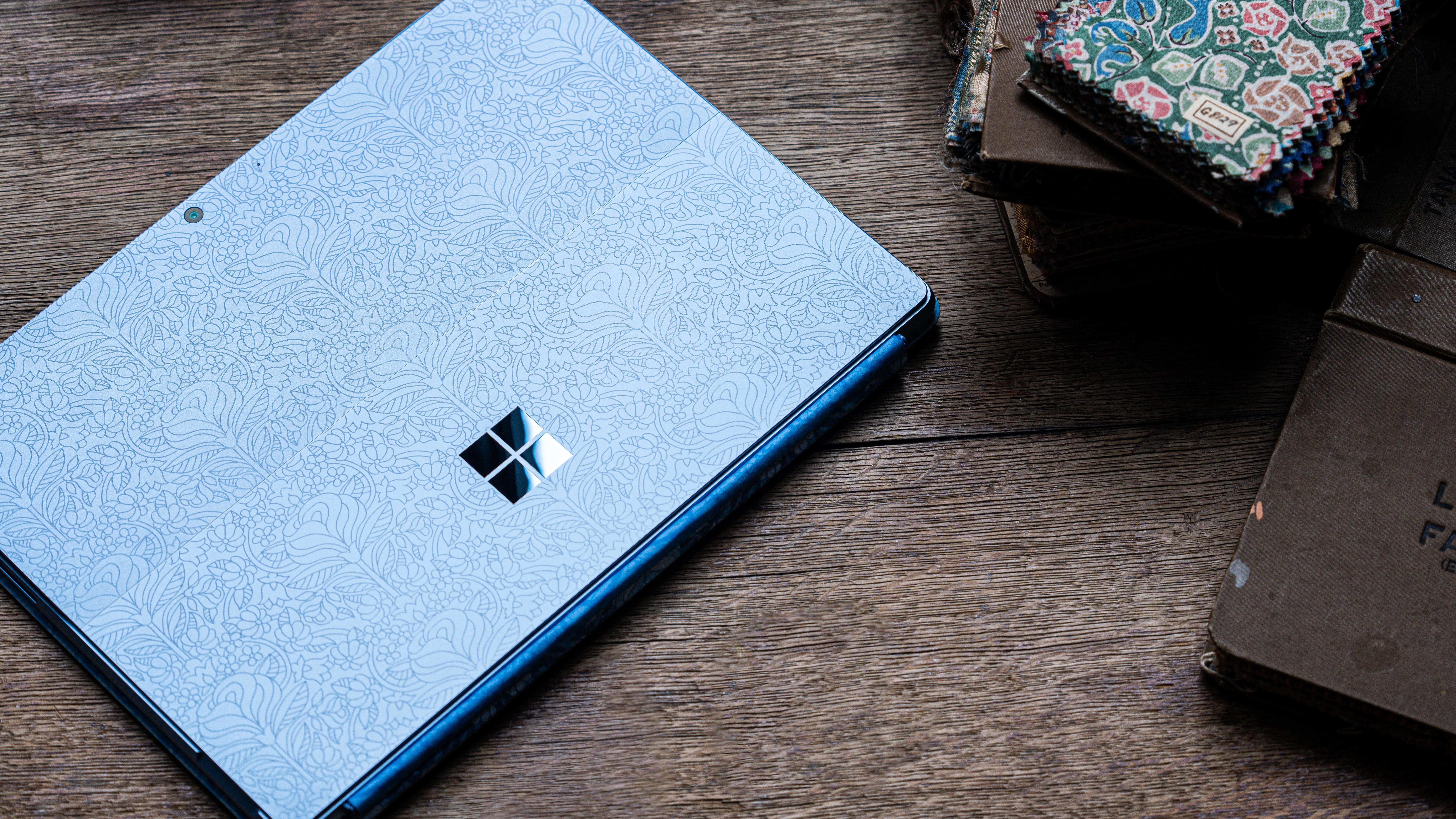 Designed by our in-house creatives, the blue floral design that features across the collection is the meeting point between Liberty's rich history of floral prints and a Microsoft icon: the Windows 11 Bloom. Engraved across the special edition device and printed on the accompanying keyboard, this collaboration will certainly prove an in-office talking point once used to dress up your desk. Just as beautiful on the outside as it is powerful on the inside, the Surface Pro 9 grants you both the power of a laptop and the flexibility of a tablet. Simply slip into a Liberty Iphis Embossed Valise Top Handle Bag to truly elevate your daily commute, Liberty style.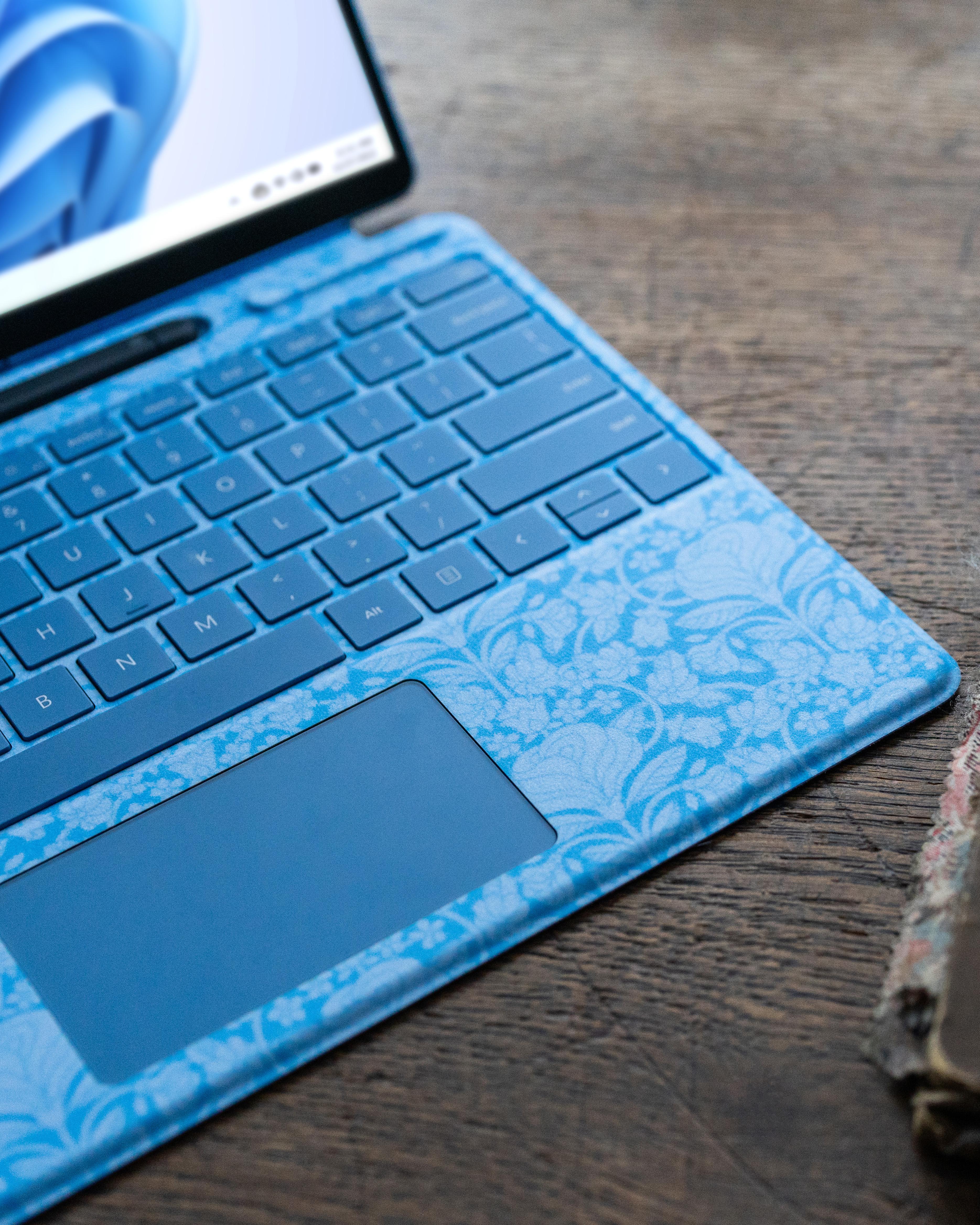 The Spec
One-of-a-kind engraved design. Exclusive print designed by Liberty's acclaimed in-house designers, inspired by the Windows 11 Bloom.

Full laptop performance and the versatility of a tablet, powered by Intel® Evo™ 12th Gen processor and blazing-fast connectivity with Thunderbolt™ 4 ports.

Battery that keeps going (and going) with up to 15.5 hours of battery life.

Stunning, virtually edge-to-edge 13" PixelSense™ touchscreen designed for pen and Windows 11.

Beautiful and long-lasting. The specially-treated keyboard material is durable, resists stains, and wipes clean.

A curated experience. Simply click the keyboard into your Surface Pro 9 to download a special edition Liberty theme for Windows.

While the Microsoft Surface Pro 9 Liberty Special Edition has sold out, lucky Liberty shoppers can still get their hands on the Surface Pro Liberty Keyboard with Slim Pen 2, but with only an extremely limited number available, you'll want to add yours to basket with urgency.

The Surface Pro Liberty Keyboard with Slim Pen 2 costs £299 and is available in limited quantities only via Microsoft Stores.