Sometimes life comes at us fast. And when that happens, there's no shame in needing a little boost. If you, like many of us, turn to food for comfort, we've got a few recipes to raise your spirits. We're talking rich, nourishing stew – so warming, it'll soothe your soul and your belly – hearty brick pastry parcels stuffed with potatoes (carbs are key here) and parmesan-laden orzo made for eating in the sun. This isn't a time for rainbow salads. The heart knows what it wants, and it's time to get cooking.

Read More: Stop and Smell the Roses: How to Romanticise Your Life

Good food can act as a security blanket, helping you to find solace or peace in the moment. Perhaps for you that means a dish with sentimental value, like the smell of Grandma's famous soup or a memory-reviving taste of a home long left behind. Of course food itself does a lot of heavy lifting in curing a case of the blues, but there's also consolation to be found in the art of cooking itself. So, we're inviting you to retrain your mind and start seeing a home cooked meal as an opportunity to be mindful. Not only can you rediscover a passion for cooking, but you'll have something to be proud of at the end of it too. And nothing says mood-boosting quite like a humble brag.

Read More: Sweet Escape: The Best Weekend Breaks in the UK

From hearty family-fuelled recipes to friendship hand-me-downs, we've rounded up our best foodie friends from the Liberty community to share the one comfort food recipe they turn for a little pick-me-up.

Read More: Wish You Were Here: Travel-Inspired Tablescapes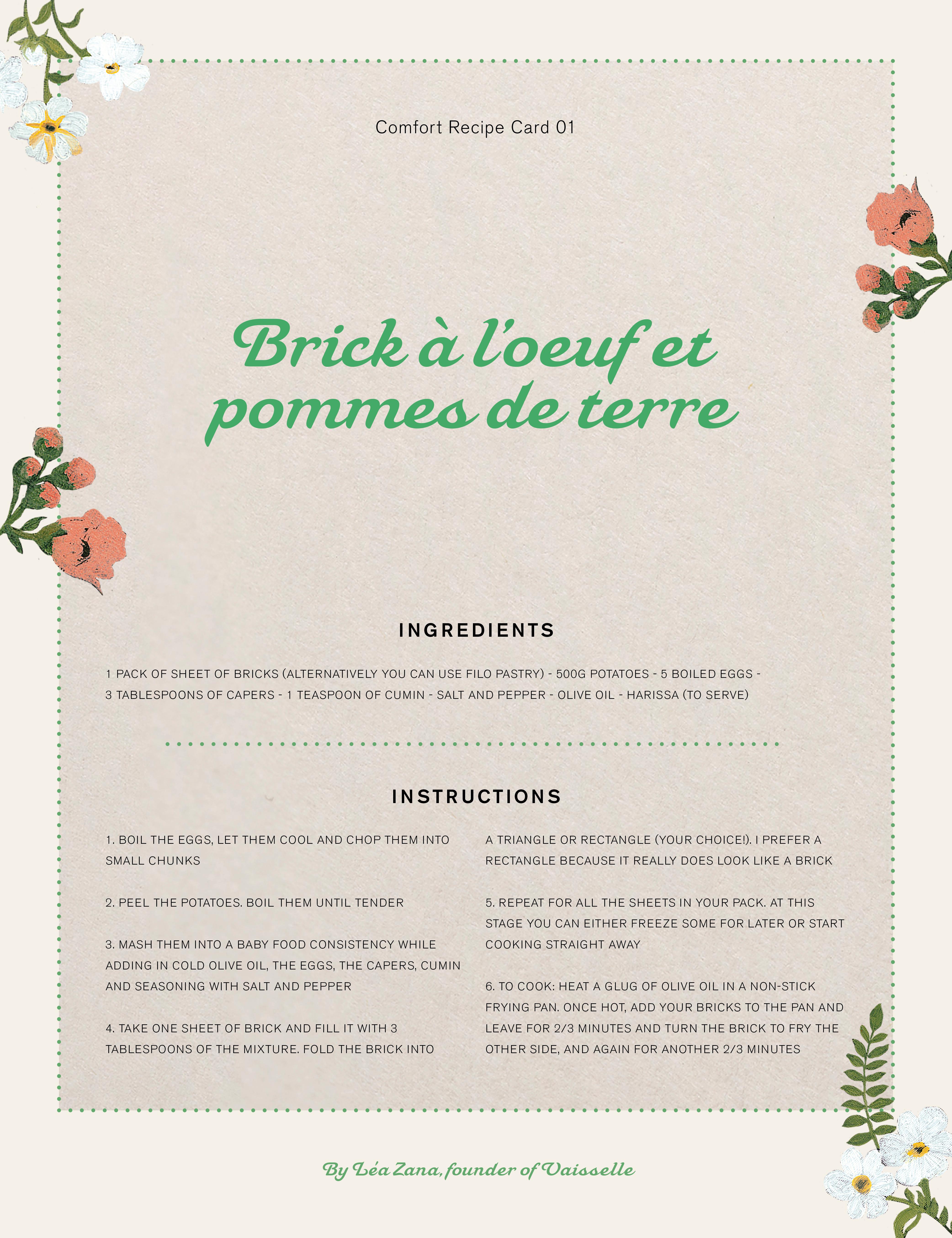 Brick à L'oeuf et Pommes de Terre
Léa Zana, founder of Vaisselle
"I love this dish SO MUCH because its the only one I can cook (I am a terrible cook) and its the best comfort food ever. It is my father's recipe, passed down to him from my Nan. It is inspired by typical Jewish-Tunisian street food and reminds me of my childhood - when I was cooking with my father and then eating these straight from the pan, like a sandwich. I got all my food education from him so I mostly know Sephardic Jewish cuisine. You can serve the bricks with boiled carrots marinated in lemon and cumin seeds, that's the best way!"
Sierra Leonean Fish Stew
Isatu Funna, founder of Dar Leone
"This comforting fish stew transports me straight to Sierra Leone and the flavours of home. It's quick to rustle up and a lovely reminder of my childhood favourite."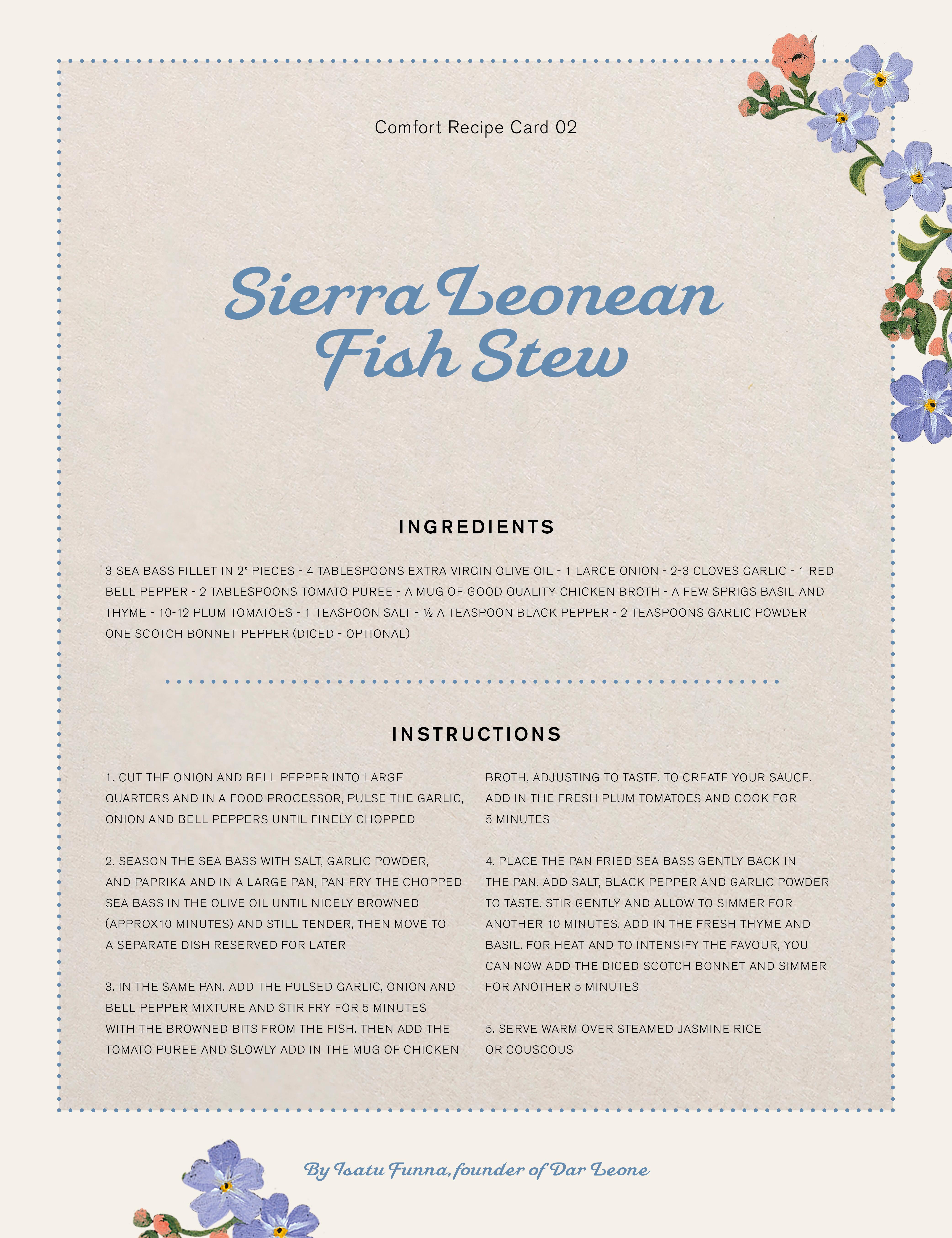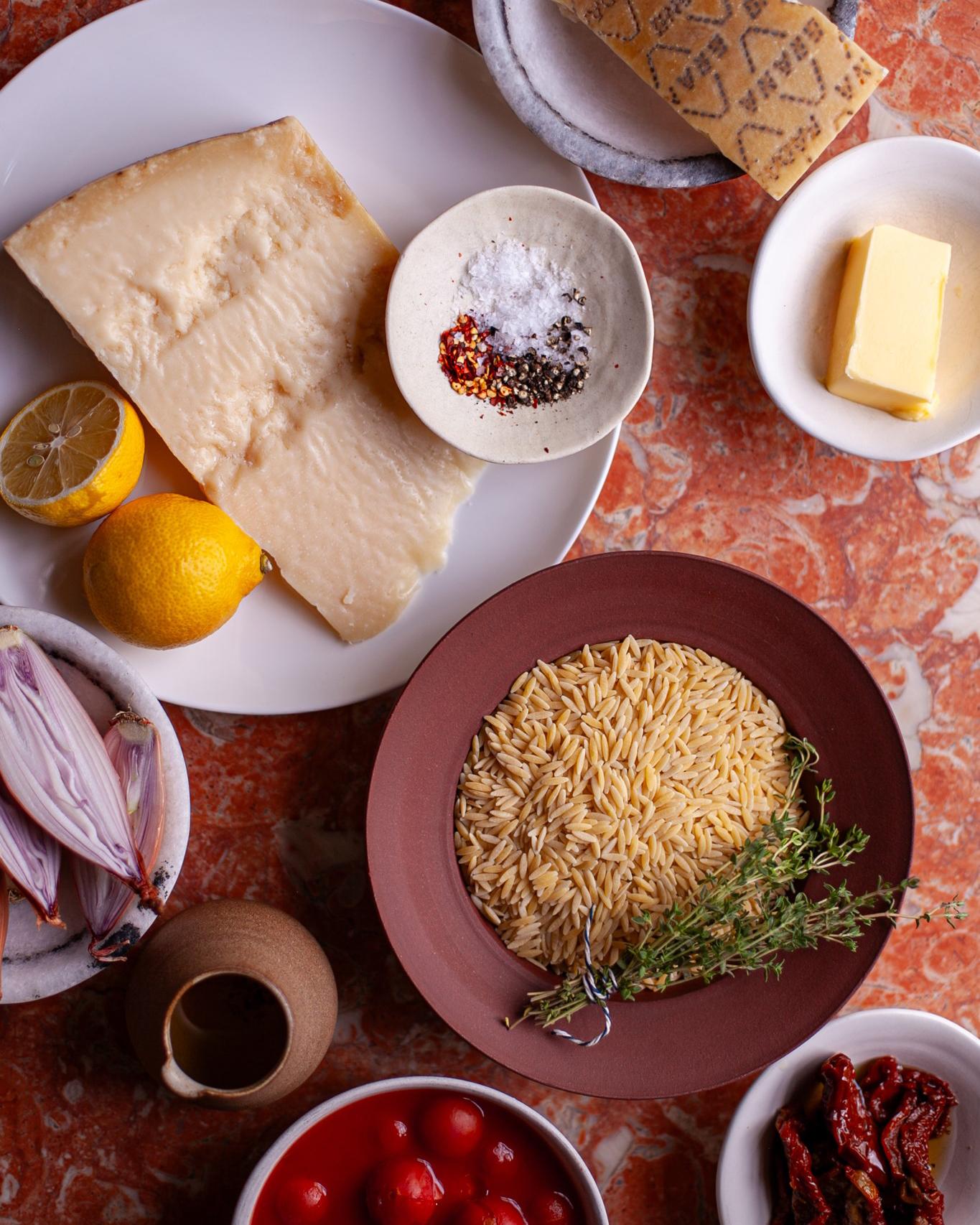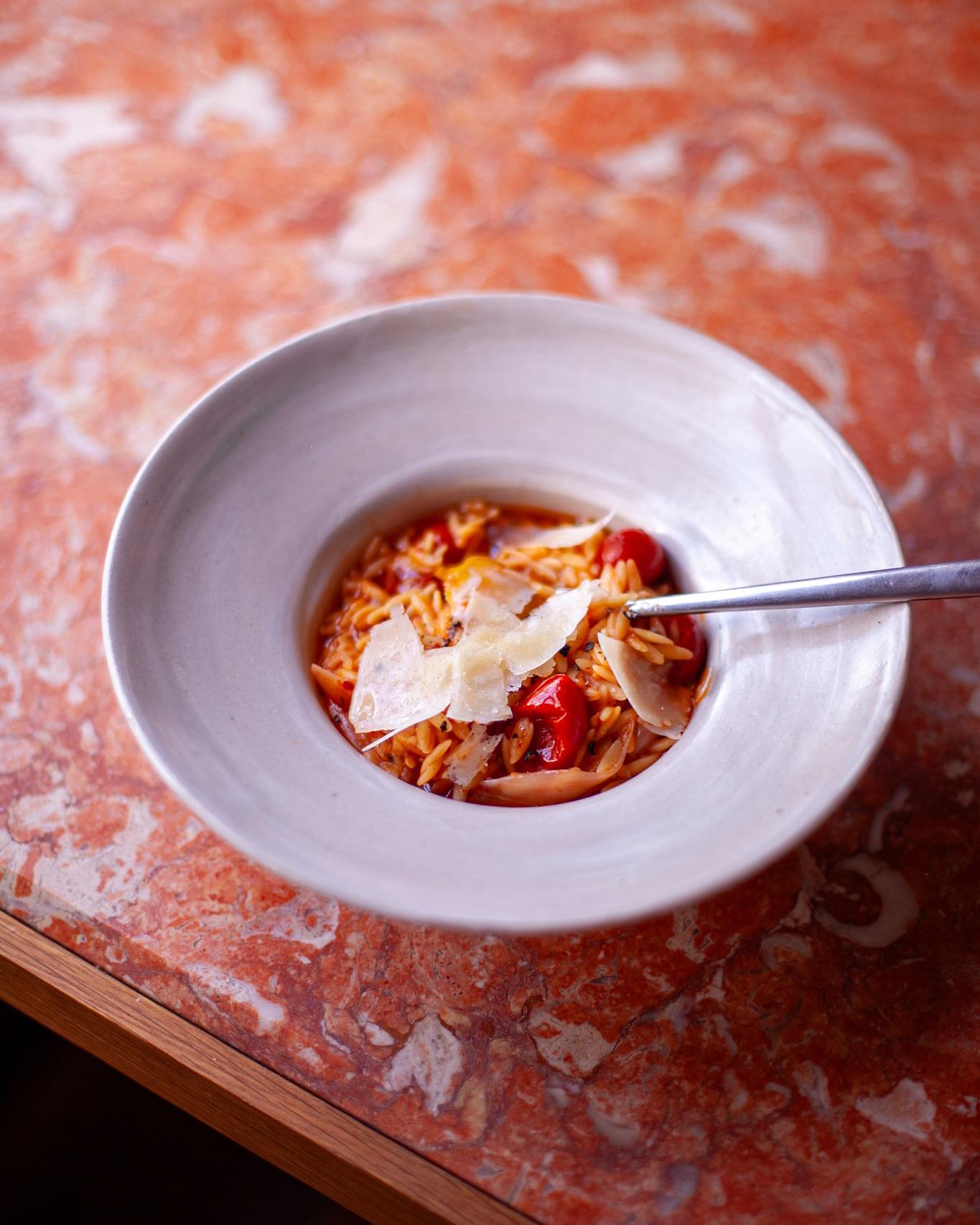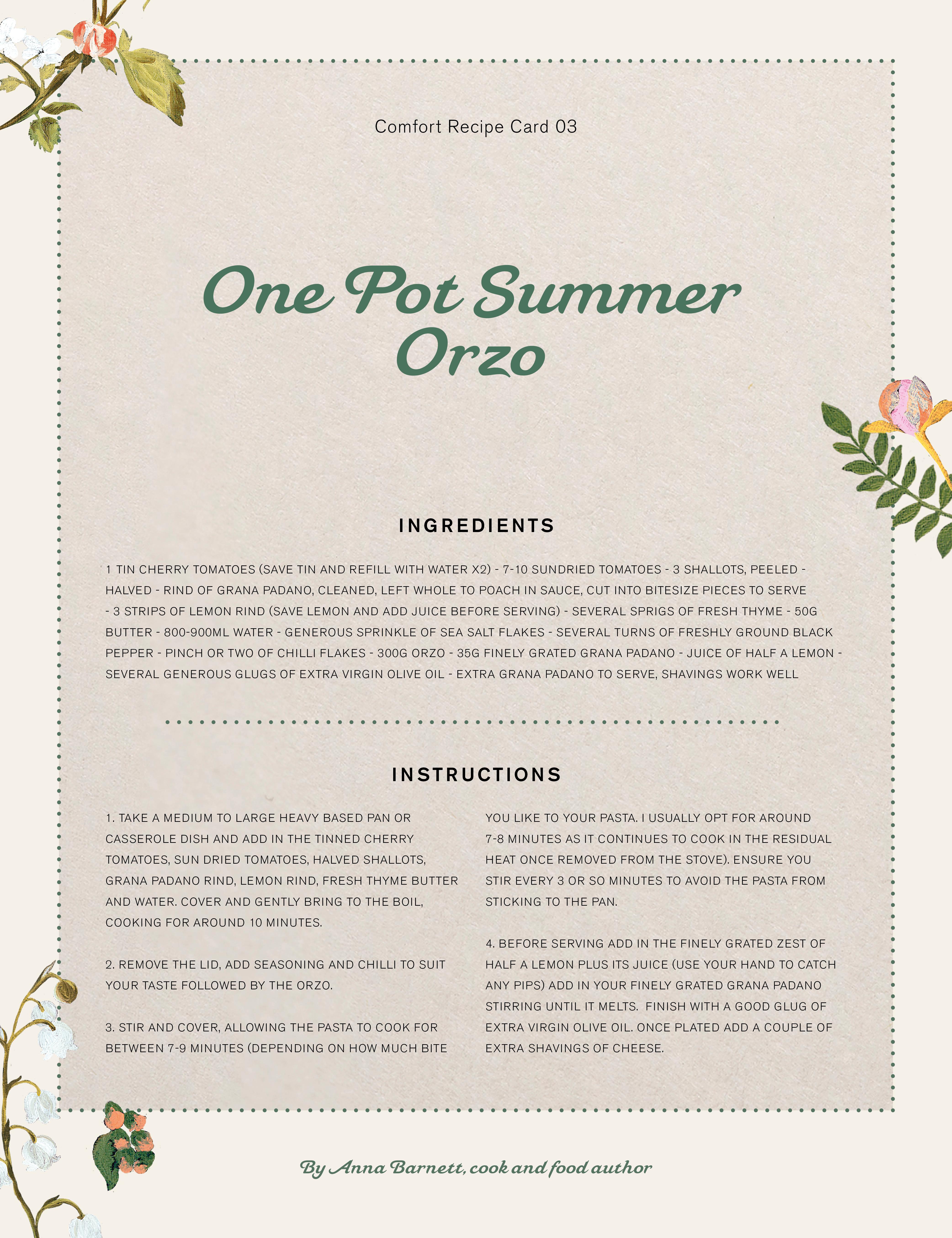 One Pot Summer Orzo
Anna Barnett, Cook and Food Author
"Everyone needs a simple, fuss free dish in their repertoire. One that requires minimum effort and delivers every time. This dish puts my favourite and most comforting kitchen ingredients to use, keeping things simple, quick and easy without compromising on flavour."
Jerk Chicken, Rice + Peas, Saltfish and fried Plantain
Tyrone Joseph, Home Buying Manager at Liberty
"This meal is always my go-to for groups of friends or family. It's a recipe that was passed down from my Antiguan Granny to my mum, then to me. It's spicy and warm and brings people together at all times of the year. Whether that's Winter festivities with family or hot summer BBQ's with friends. I always add some Encona West Indian Hot Pepper Sauce to my rice to keep things spicy, but if you're not a spice lover you can add some yoghurt to cool down your palette."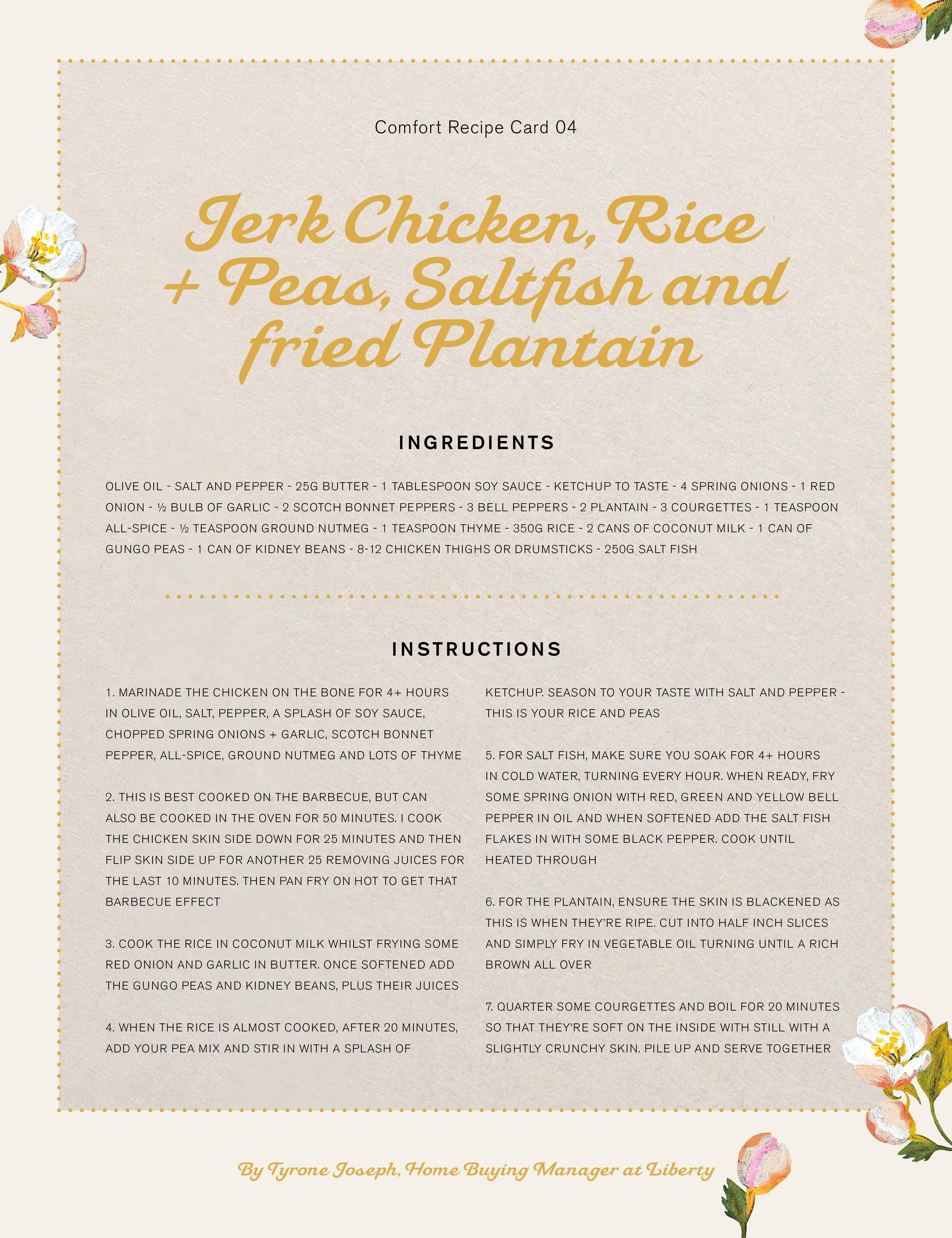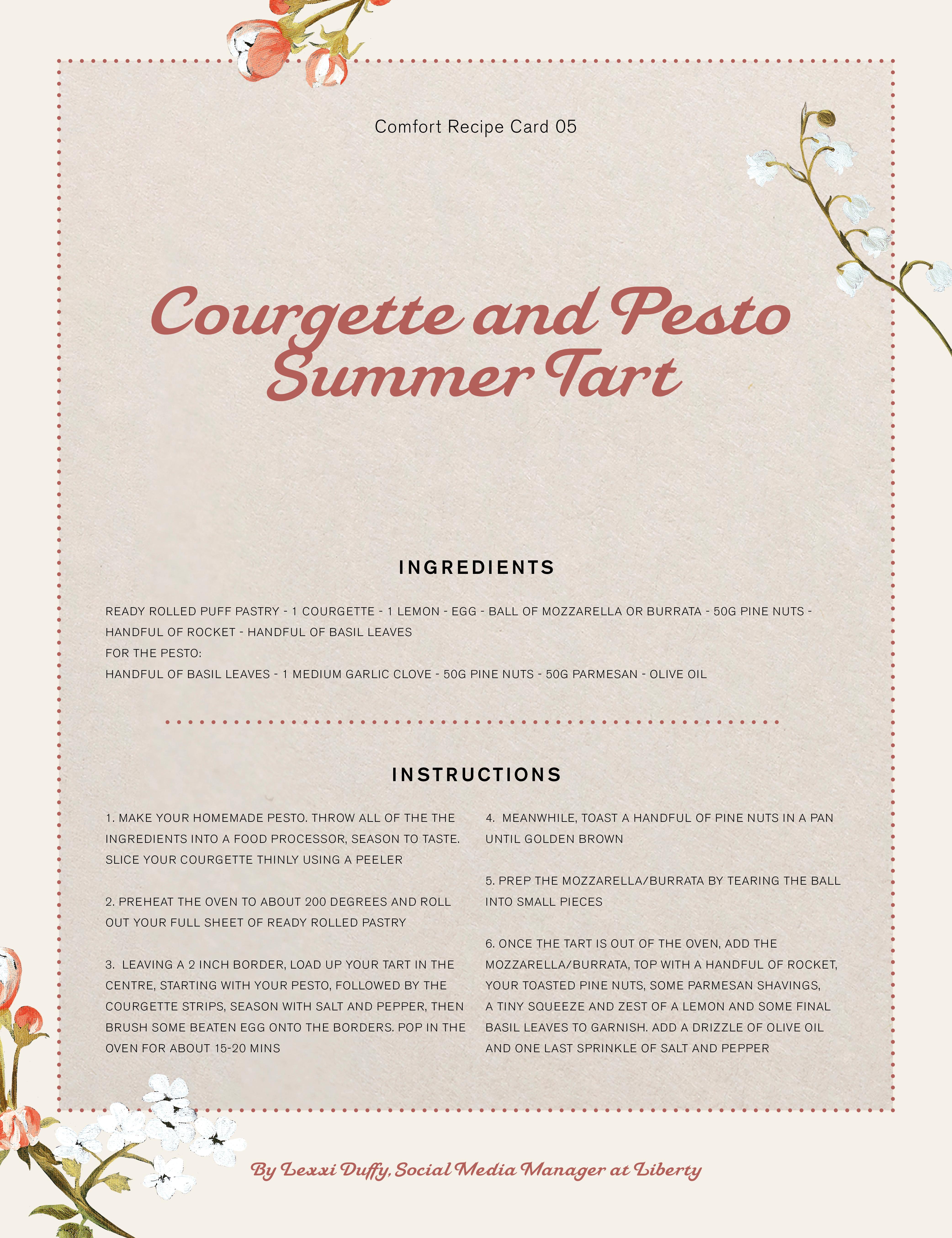 Courgette and Pesto Summer Tart
Lexxi Duffy, Social Media Manager at Liberty
"This pretty yet moorish courgette, pesto and mozzarella tart is my go-to comfort recipe for summer – and is so easy to make. The recipe was bestowed on me by my chic French friend, who is the ultimate dinner party host. It makes the perfect centrepiece for an outdoor meal, and really does taste as good as it looks!"