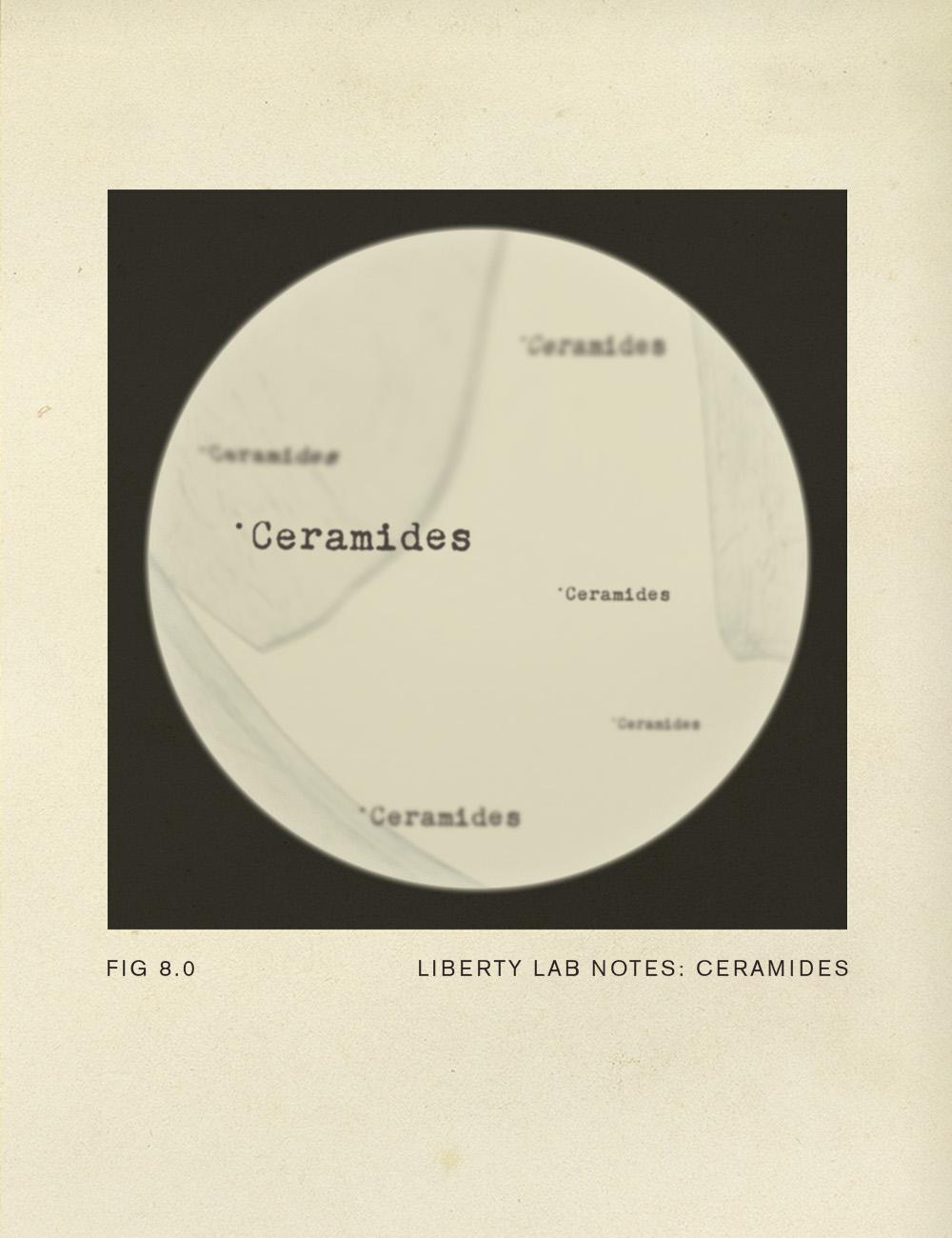 Lab Notes
What Are Ceramides?
It may be the moisturising ingredient recommended by dermatologists and beauty editors, but are ceramides really the cure-all we've been looking for? Liberty finds the answer
By: Laura Kennedy
Ceramides are lipids – aka fats – that occur naturally in our skin. They comprise around 50% of the skin, making them a key element in its ability to function and protect itself. Ceramides act like a glue holding our skin cells together, so they play a critical role in keeping that critical skin barrier strong, intact and working optimally, which in turn means healthier, younger-looking skin. When the skin's barrier becomes compromised, irritation, inflammation and skin conditions like dermatitis can result, so ceramides are an essential element of your skincare routine. Because they occur naturally in our skin, they're ideal for all skin types, including sensitive and breakout prone.
What Are the Benefits of Ceramides?
While ceramides are produced naturally by our skin, it makes fewer of them as we age, and their production is also negatively impacted by sun damage. Adding ceramide products to your skincare routine supplements and replenishes your skin's natural supply. The result is a reinforced skin barrier with less dehydration, redness, irritation as well as overall improved skin texture and quality. Topical ceramides in your skincare support your skin's natural process of reinforcing and protecting itself, making them a no-brainer.
How Do You Use Ceramides in Your Routine?
Whether or not you use active ingredients like skincare acids or vitamin C, ceramides are a recommended skincare ingredient for everyone. They even pair perfectly with more intense active ingredients like retinol to protect the skin, minimise irritation and both soothe and moisturise your skin while heavy-hitting actives get to work. If you find retinol particularly challenging to use, applying a layer of a ceramide moisturiser first will buffer the effect of your retinol, forcing it to act more slowly on the skin – you'll still benefit from the great results, just with less chance of irritation.