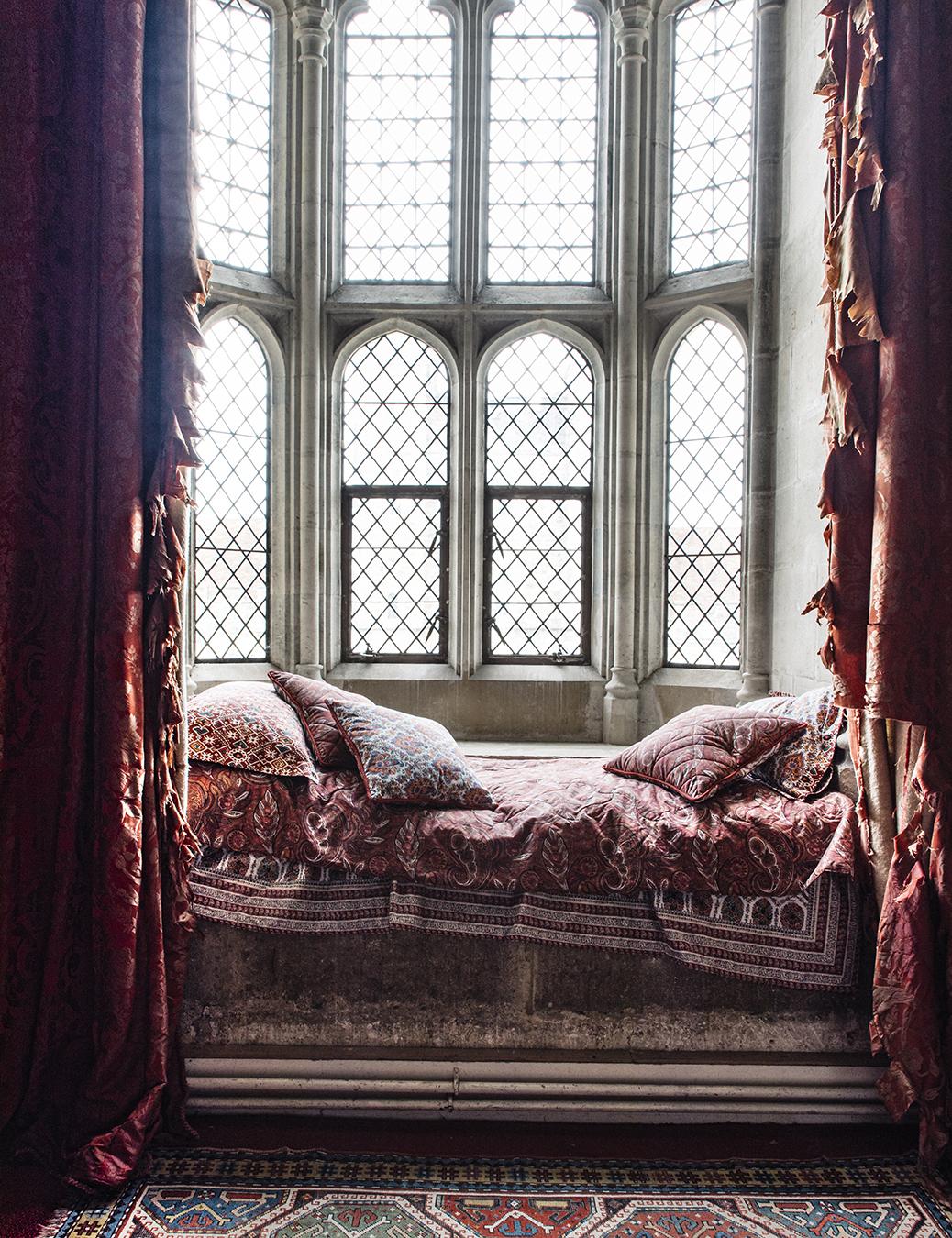 When Liberty Met Cabana
What happens when you bring together two European creative houses, both best known for their love of print and colour? A homeware collection that lends our iconic heritage prints a little added Italian flair. Meet: Cabana x Liberty
By: Charlotte Olby
Have you ever wondered what really happened when Cabana came to visit Liberty's London headquarters? Now, we weren't exactly in The Room Where It Happened, but we do have it on good authority that fabric swatches were examined, prints were considered, origins discussed and many, many archive books devoured; culminating in a unique partnership between our two creative European houses. The result: an extraordinary homeware collection that celebrates our iconic archive and Cabana's maximalist charm, ready to be explored (and no doubt, bought) via an immersive pop-up on our 4th floor. So, what do you need to know?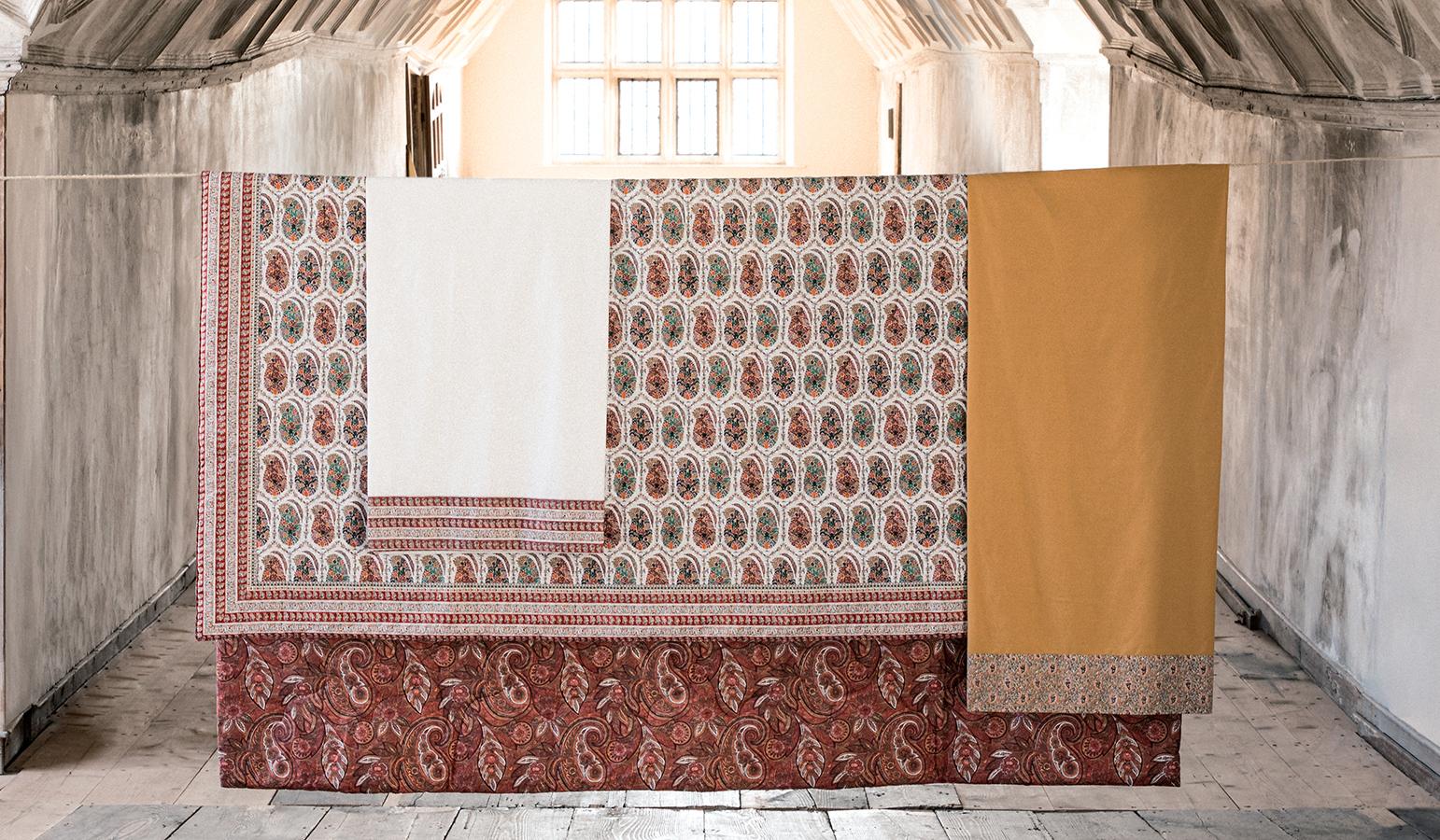 Co-founded by Martina Mondadori in 2014, Cabana is a cult biannual interiors bible that aims to inspire a new generation of globe trotters and explorers, taking you on a journey through obsessive collecting, colour and fabric. More like a coffee table book, each edition of Cabana is a collectible in itself, with cover collaborations from the likes of Gucci, Fendi, Ralph Lauren and Burberry – so is it really any wonder that it's often difficult to get your hands on a copy? Beyond the cover, Cabana's pages come filled with images worthy of a frame, each one offering inspiration in the form of layered, soulful interiors that celebrate the revival of craft around the world. In fact, the brand has become so popular amongst arbiters of style that 'Cabana' has become a noun: 'that wallpaper is SO Cabana'. Sound familiar? We thought so too.
"I was discovering the beauty of England's immense rich history and the respect for the past with the conservation of classical architecture. I began creating moodboards, mixing the aesthetics of English stately homes with Mongiardino interiors and that's how Cabana was born."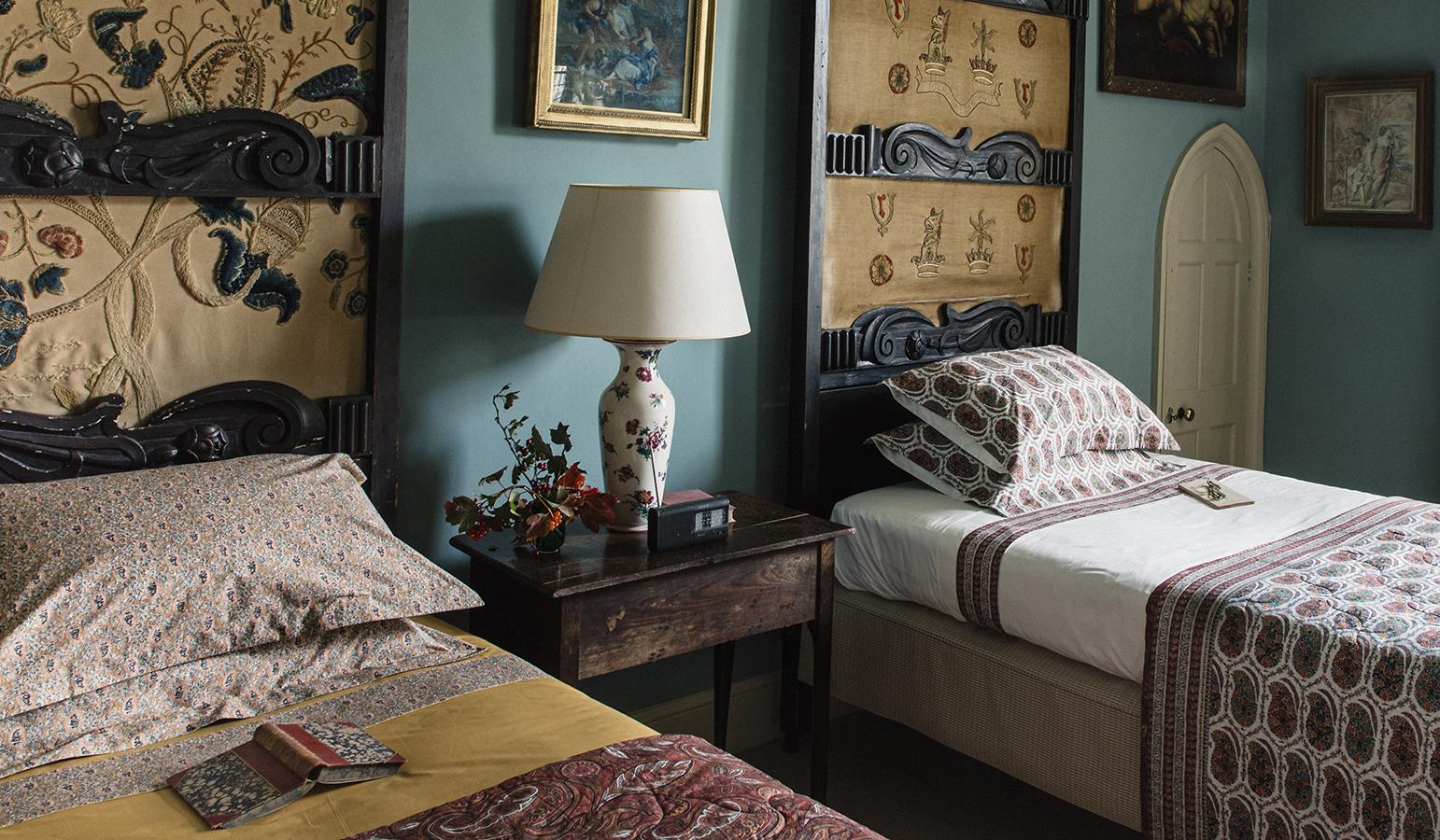 Inspired by her relocation from her hometown in Milan to London in 2013, for Mondadori, the collaboration between Cabana and Liberty made complete sense. "I have long adored Liberty, which, like Cabana, embodies respect for craftsmanship and timeless style. I knew we could create something really special" says Mondadori. Cabana's pages are dedicated to finding places with soul, which is what they found here at Liberty. The collaboration was built on a sense of friendship combined with creativity, with the two teams travelling the world together to celebrate our shared passion for design that turns spaces into homes. Part of Cabana's riotous charm is that it feels simultaneously considered and effortlessly welcoming, a masterclass in matching and unmatching, creating prints that are inspired by travels and a sense of celebration and family.
"For me, Liberty has always represented the true heart and soul of London. It was a huge privilege to be able to ransack their archives and pull out unseen prints and motifs."
Made in Italy by Liberty's print mill experts, the Cabana x Liberty collection comprises tablecloths, napkins, and placemats for the ultimate table-setting – as well as a never-seen-before Cabana bedding collection spanning quilts, duvet covers and cushions. Lovingly co-designed by creatives from both Liberty and Cabana, the prints were selected in unison, each one a reimagining of heritage designs from our iconic 145-year-old archive. A blend between the two houses and our respective signature styles, each of the 14 pieces embody timeless craftsmanship and creates an instant feeling of homely warmth – just in time for the start of your Christmas shopping.
"The collection gives a modern twist to classic Liberty prints, creating a new window of perspective through the Cabana lens. The artefacts speak for themselves. They encapsulate the essence of one of London's most exciting and original department stores, reimagined through Cabana sensibilities."
Enter the World of Cabana x Liberty
To celebrate the launch of the Cabana x Liberty homeware collection, Liberty has been granted the greatest honour of all: a cover takeover of Cabana issue No.18, with a series of eight different iconic Liberty prints to collect.

Issue in hand, next you'll want to explore the range itself, so we invite you to lose yourself in our immersive pop-up store located on the 4th Floor of Liberty, neatly nestled among our fabrics department. Hidden under a canopy of bespoke Cabana x Liberty print fabric, this not-to-be-missed Souk-inspired Medina acts as a lifesize moodboard, documenting the creative influences behind the collaboration. And of course, the best bit, you can shop the full collection here too.

The Cabana-mania doesn't end there, either, as the Autumn 2022 edition of The Liberty Book comes swathed in Cabana x Liberty print and features an exclusive interview with founder Mondadori. Ever wondered how to host like an Italian? Now's your chance to find out.
The hotly-anticipated Cabana x Liberty full collection, including all eight cover copies of Cabana magazine, are available in store and online from today – and you can get your copy of The Liberty Book online now, too.
Photography by Antony Crolla
Styled by Jessica Hayns