mute/unmute
Traditionally, Valentine's Day is about love, but please don't forget to extend that sentiment to yourself. Being single on Valentine's Day offers you the perfect opportunity to indulge in an essential dose of me-time, whether that features an indulgent bath, a room full of friends, a pair of sumptuous silk pyjamas, or all the above. Here are the five alternative ways to romance yourself this Valentine's Day.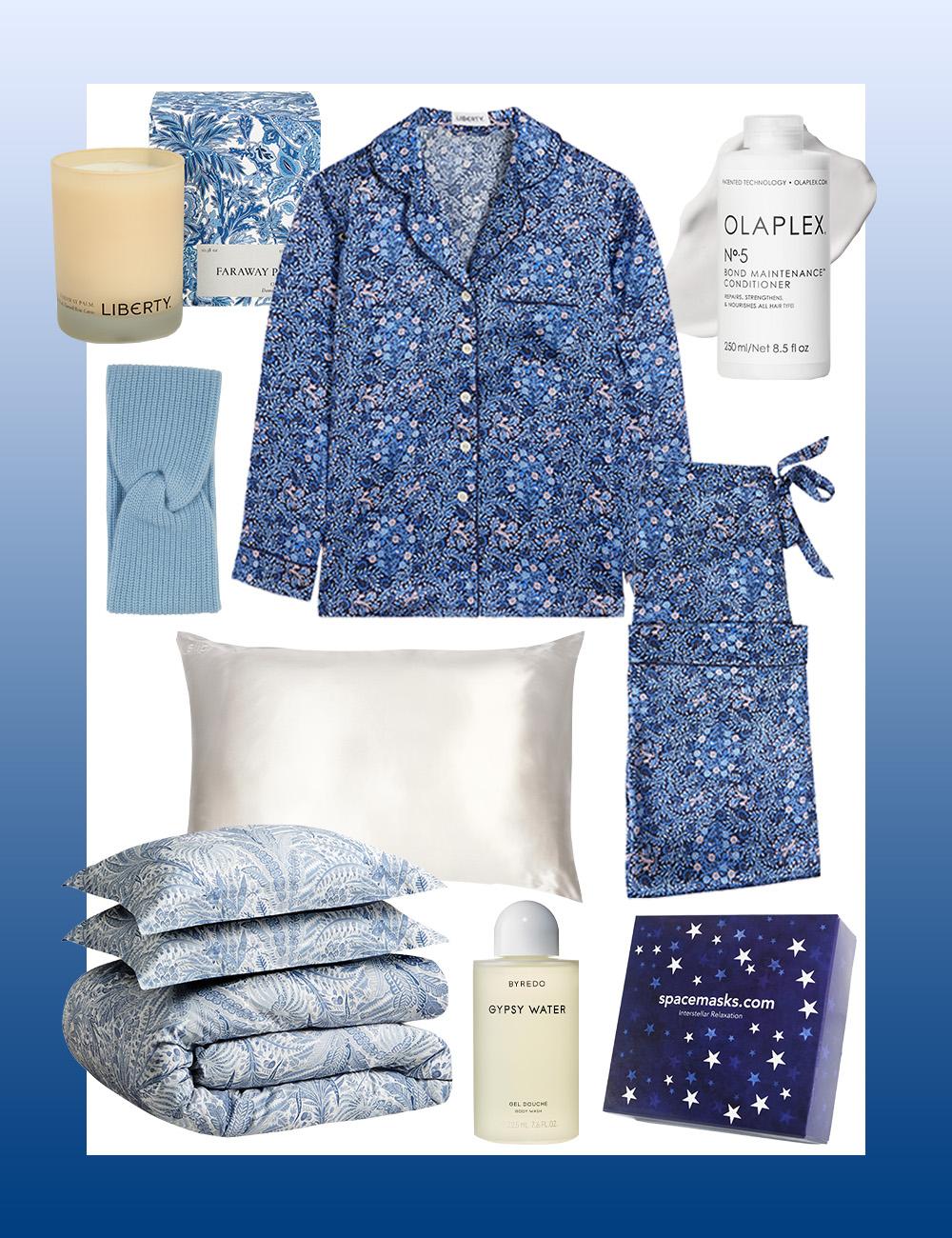 First thing first, you'll need to set the scene. Nothing is more relaxing than a room full of glowing candlelight and inviting aromas to welcome you to your pre-sleep rituals – Liberty's Faraway Palm Scented Candle, £52 will cocoon you in a beautifully soothing aroma reminiscent of a refreshing spa. Start your evening with an indulgent bathe in a soothing concoction of skin-nourishing goodness. Once you've perfected your bathscape, choose your in-bath entertainment – a book, podcast or playlist works– and allow yourself to truly unwind.

Make sure you've got a selection of pampering essentials like the Spacemasks Eye Mask Pack, £16.50 , to leave your skin feeling nourished and rejuvenated. When it comes to curling up in bed, do it in style – Liberty's Persian Voyage Cotton Sateen King Duvet Cover Set, £350, is our pick – to ensure you're treating yourself all night long.
Shop Pamper Night Essentials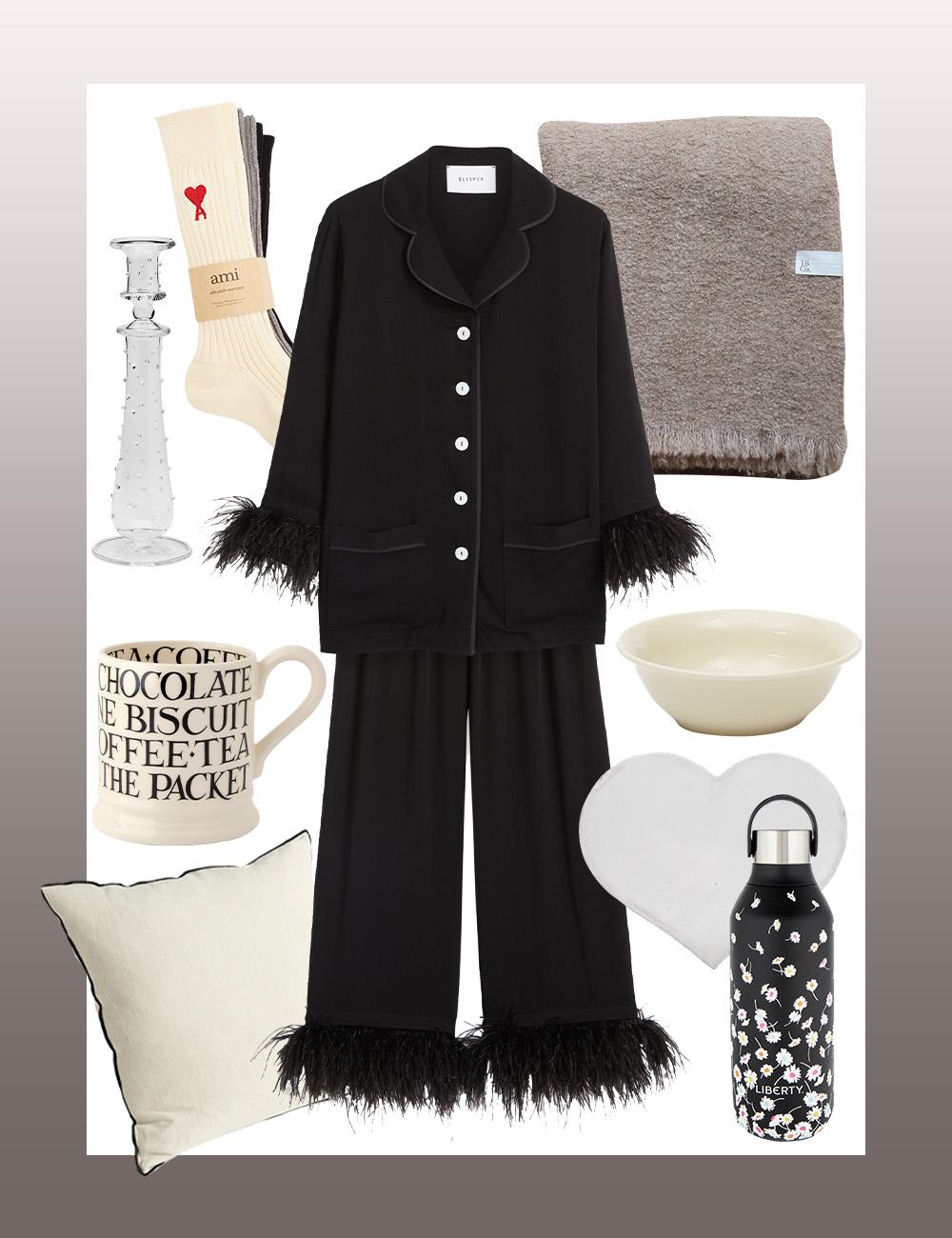 You might want to consider staying clear of the traditional back-row-date-place on Valentine's day. The solution though is easy enough – bring the cinema to you. Just a plumped-up sofa, your favourite snacks and a friend or two if you fancy the company. Ensure your sofa is dressed to the max with plenty of cushions and throws that offer the kind of comfort that makes you want to fall a sleep before the title sequence is even over.

As for the dress code, pyjamas are non-negotiable. Comfort is key, but style doesn't have to be compromised, which is why the Sleeper Party Feather-Trim Pyjama Set, £245, is a top contender given its soft, silky material and glamorous feather-trimmed hems. The menu should be nothing but deliciously moreish. Host your delectables in an array of aesthetically pleasing tableware like the Astier De Villatte Heart Dish, £75 or the Hay Rainbow Bowl, £14, and don't forget a homey mug to house your hot chocolates.
Shop Movie night Essentials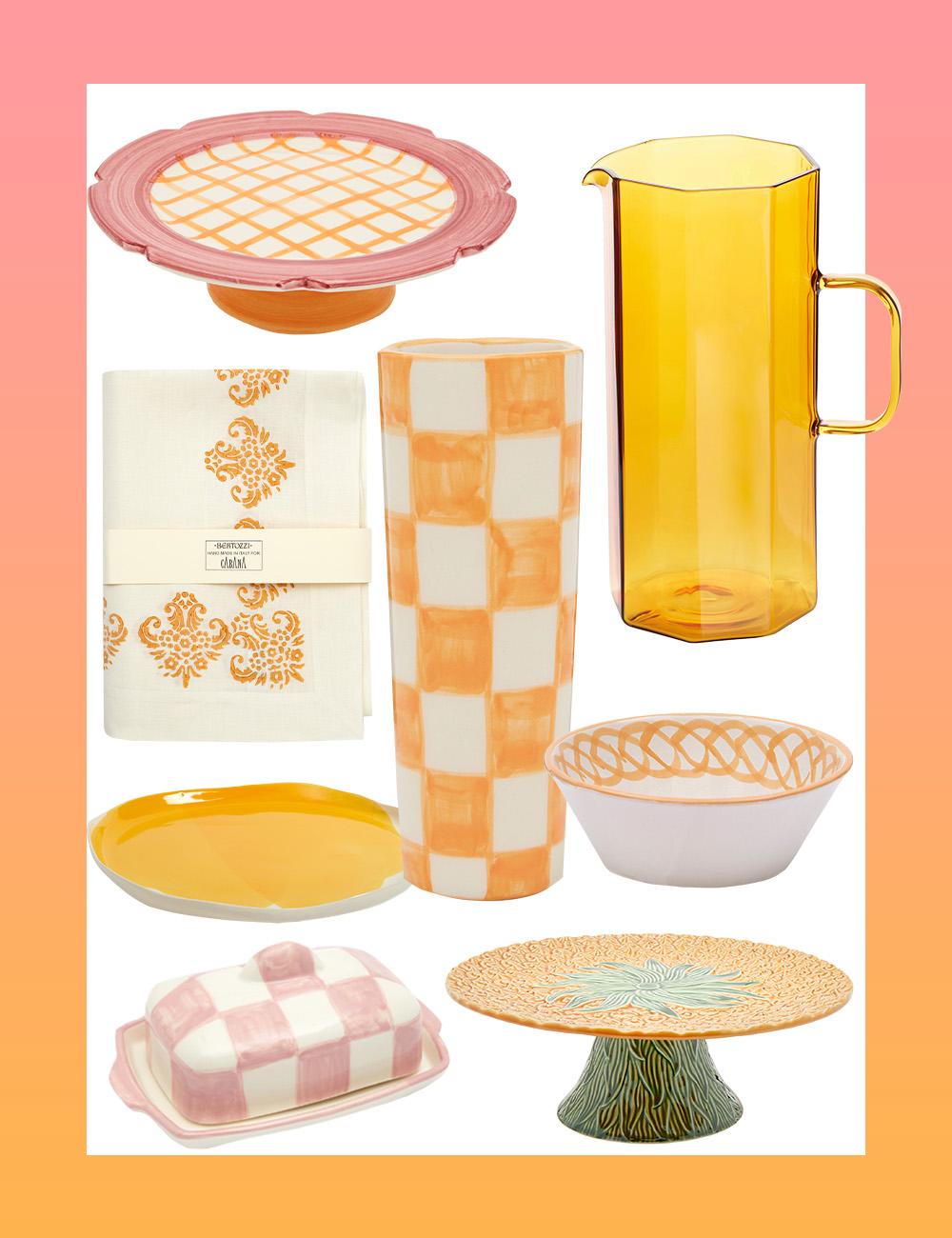 You don't have to be a cake connoisseur to host a bake-off, cooking is good for the soul (and the stomach). Whether you want to make it a Palentine's day and invite your friends over, or you'd prefer to cook up a storm in solitude, prepare for a day in the kitchen with culinary accessories that make it all the more fun.

Sidestep mess by laying down a colourful tablecloth that sparks creativity, like the Cabana Mirandola Multicolour Rectangular Linen Tablecloth, £760, and ensure you've got plenty of playful bowls and plates to fill with your ingredients and avoid cluster. Then, get your hands on a exquisite cake stand, like the Vaiselle Hot Cakes Cake Stand, £75, to display your marvellous creations. Once that's out of the way, find an upbeat playlist, pour yourself (and your friends) a drink and get baking.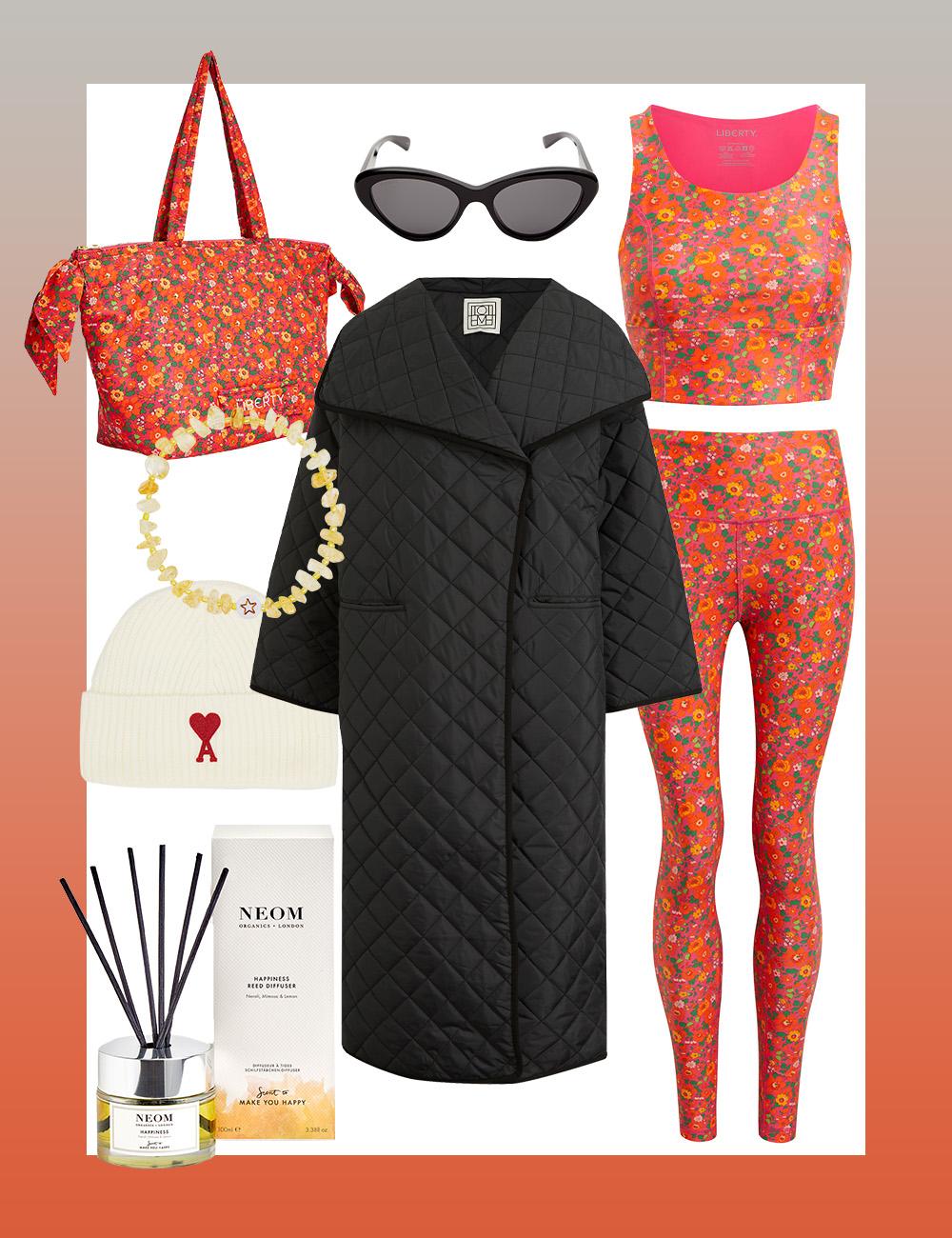 Doing the 'ordinary' is perfectly acceptable, by the way. Our only advice would be to emphasise the 'me' in 'me time' and do things that make you feel truly recharged and rewarded. If your head's in need of clearing, we advise a long (hot girl) walk around the park or to your local cafe in a set of activewear that sparks joy, like the Liberty Betsy crop top, £65, and matching legging £95. If getting a sweat on is more your forte, try a yoga or pilates class to receive both physical and mental benefits

For those seeking serenity at home, look to a new novel, podcast or meditation app to enjoy in a room that fills you with calmness and joy. Scent the scene with a vivacious array of blooms in an equally bright vase and a fresh-smelling diffuser, like the Neom Organics Happiness Reed Diffuser, £39, boost your dopamine levels on all sensory levels.
Shop Wellness Weekend Essentials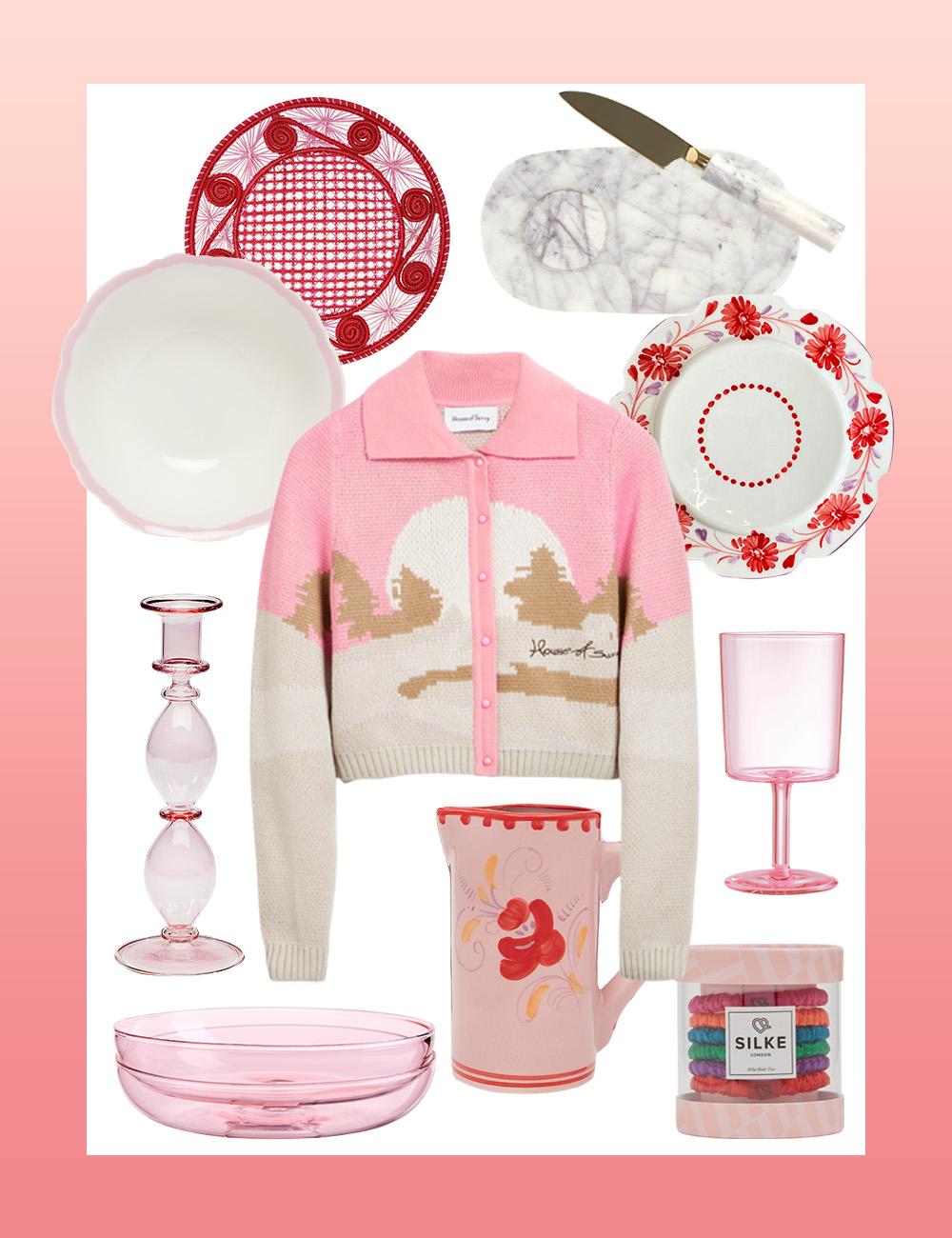 For the social butterflies, we suggest hosting a dinner and games night this Valentine's Day. Pick a Valentine's theme and dress code to celebrate platonic love and add an extra element of fun to your soiree.

For your themed tablescape, we suggest an array of pink or red tableware, starting with the Cabana Cartagena Red & Pink Placemat, £55, and the Maison Balzac Pink Glass Plate Set of Two, £85, to set the tone for the rest of the table. Decide whether you'll be serving wine, champagne or cocktails (we're partial to all of the above), and set the table with the appropriate glassware. With regard to wardrobe, keep to the theme and inject pink into your outfit with this tonal House of Sunny Daybreak Vol.2 Cardigan, £98. Wear with your favourite pair of trousers and a spritz of perfume and you'll be set for hosting a party for the books.
Shop Galentines Essentials