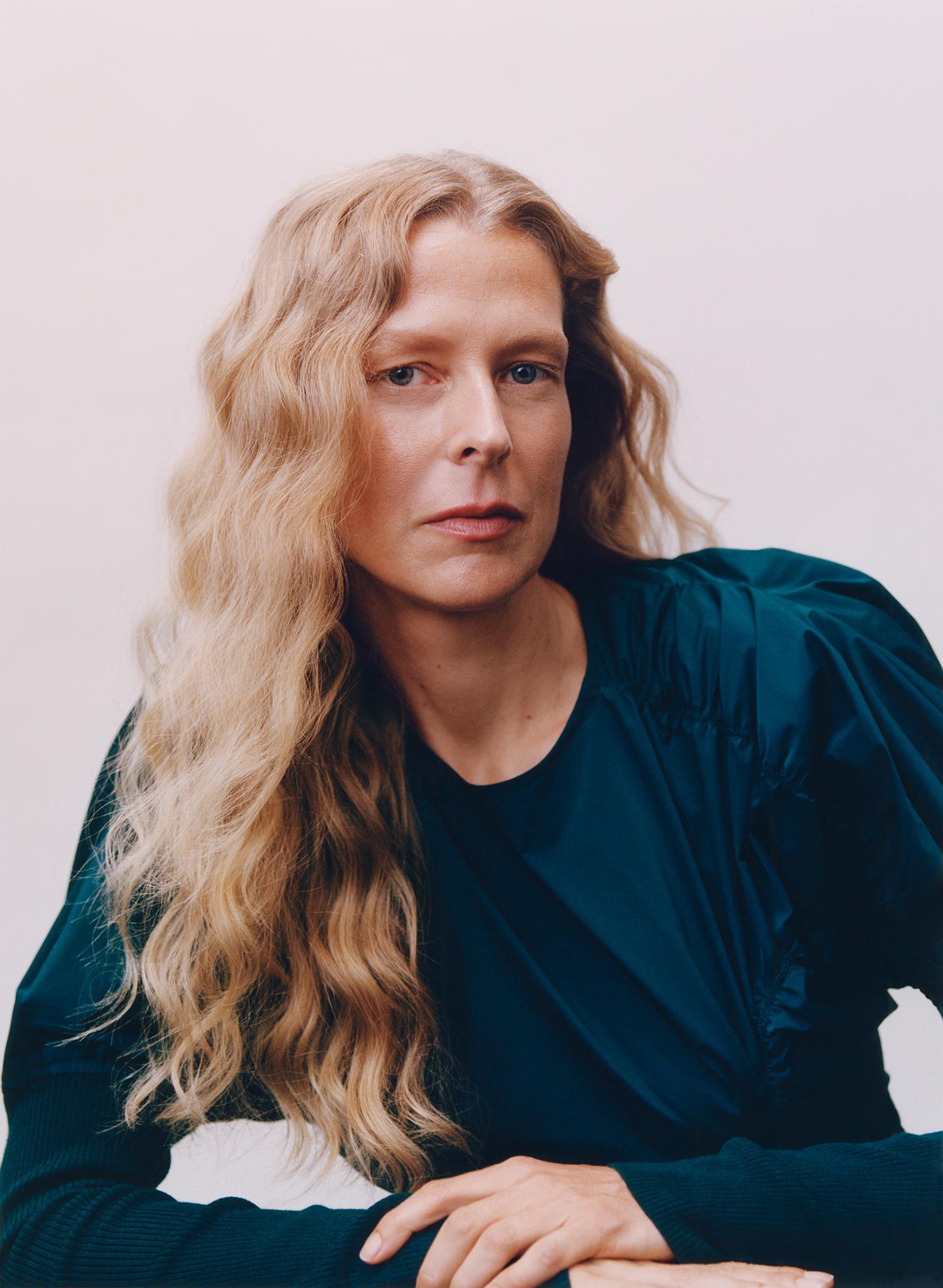 Ask A Liberty Expert
The Curly Hair Trouble shooter
Our in-house beauty expert Roy Clark answers the Liberty curlies' burning questions
Shop Hair Care
Embracing your hair's natural texture is the prevailing goal, but the often long and treacherous journey doesn't come without its challenges. Whether you're a fledgling wavy curl type who's just put down the straighteners (2A, to those in-the-know), or well-versed in your 4B coils but striving for perfection, good news – there's help at hand. The go-to for all things beauty in our Ask a Liberty Expert line-up, Roy Clark tackles the hair care concerns our Liberty curly girls just can't hack.
Hair care doesn't stop

at the

salon,

and

that's something that those

with

curls

or

colour learn first.
How can I make my textured curls smooth and glossy?
No curl is the same, so product choice comes down to your own preferred texture. I have a loose wave to my hair, so I'll use Davines Curl Moisturising Mousse to achieve a well-defined curl with control, shine and movement. If you're not a fan of mousse, a curl-defining cream like Bb. Curl Defining Cream is suitable for all textures and features unique HydroSculpt technology which gives curls optimum definition and bounce when diffused with a hairdryer. After heat or air drying, boost your hair's gloss with the power of manketti nut – the hero ingredient in Charlotte Mensah's Finishing Mist. Just make sure to wait a few minutes before touching your hair after spritzing.
For anyone

with

movement

to their

hair –

from a

slight wave

to a

tight curl –

a

brush can be

the

enemy, causing frizz

and

making our natural bounce

and

structure look limp.
How can I prevent my ends from becoming dry and brittle between cuts?
This is something I've personally battled with after years of changing hair colour – I've been neon yellow and even deep blue! I always assumed that OLAPLEX was reserved for hairdressers, until I tried the home hair care range. No.3 Hair Perfector is a once-a-week hair mask that helps hydrate and prevent breakage. The science behind it is complex but, in short, it helps repair the hair's disulphide bonds, which are in their millions and contribute around a third of your hair's strength. Treating strands every week or two will gradually repair damage and bring back resilience to the mid-lengths and ends – just like a face mask for your skin.
Can you offer some tips on detangling without brushing?
I would first suggest preventing tangles at the earliest stage of your hair care routine, when you co-wash or condition. For those that co-wash (wash hair with conditioner only), I love Bumble and bumble's Bb.Curl 3-in-1 Conditioner for its sumptuous and richly nourishing formula of cocoa and shea butters alongside avocado, jojoba and coconut oils. It enables you to glide through any knots or tangles while hair is wet – use your fingers or a wide-toothed comb, like the recycled plastic RE=COMB.
What's your advice for refreshing curls between washes?
Between washes I would opt for a curl revitaliser to improve the structure and movement of your hair. One of my favourites is Love Curl Revitaliser from Davines. Perfect for spritzing on dry hair, it controls frizz, boosts vitality and, thanks to almond extract and fixative polymer technology, graces curls with bounce and structure with shine. If your roots need some support in between washes, try Bumble and bumble's Prêt-à-Powder Post Workout Dry Shampoo Mist. It eliminates grease without the chalky feeling of a dry shampoo – simply spritz, wait a moment, then run your fingers through.
How can I avoid frizz caused by sleeping?
A treatment, like OLAPLEX No.3 or Aveda Botanical Repair Strengthening Leave-In Treatment will help nourish, repair bonds and therefore act as a preventative measure for frizz. However, an additional step to appoint in between washes is Slip's Queen Silk Pillowcase, which not only enhances the condition of your hair, but also the efficacy of your night-time skin care ritual. It's made from high-grade mulberry silk, which is significantly less absorbent than traditional bedding materials – meaning that moisturising beauty products remain on your skin, and hair enjoys a frictionless night for less breakage, less bedhead and a whole lot more shine.
Need more help with skin care? Our beauty experts Roy, Deborah and Katerina are on hand to offer bespoke tips and advice. Book in for a complimentary appointment, virtually or in-store.