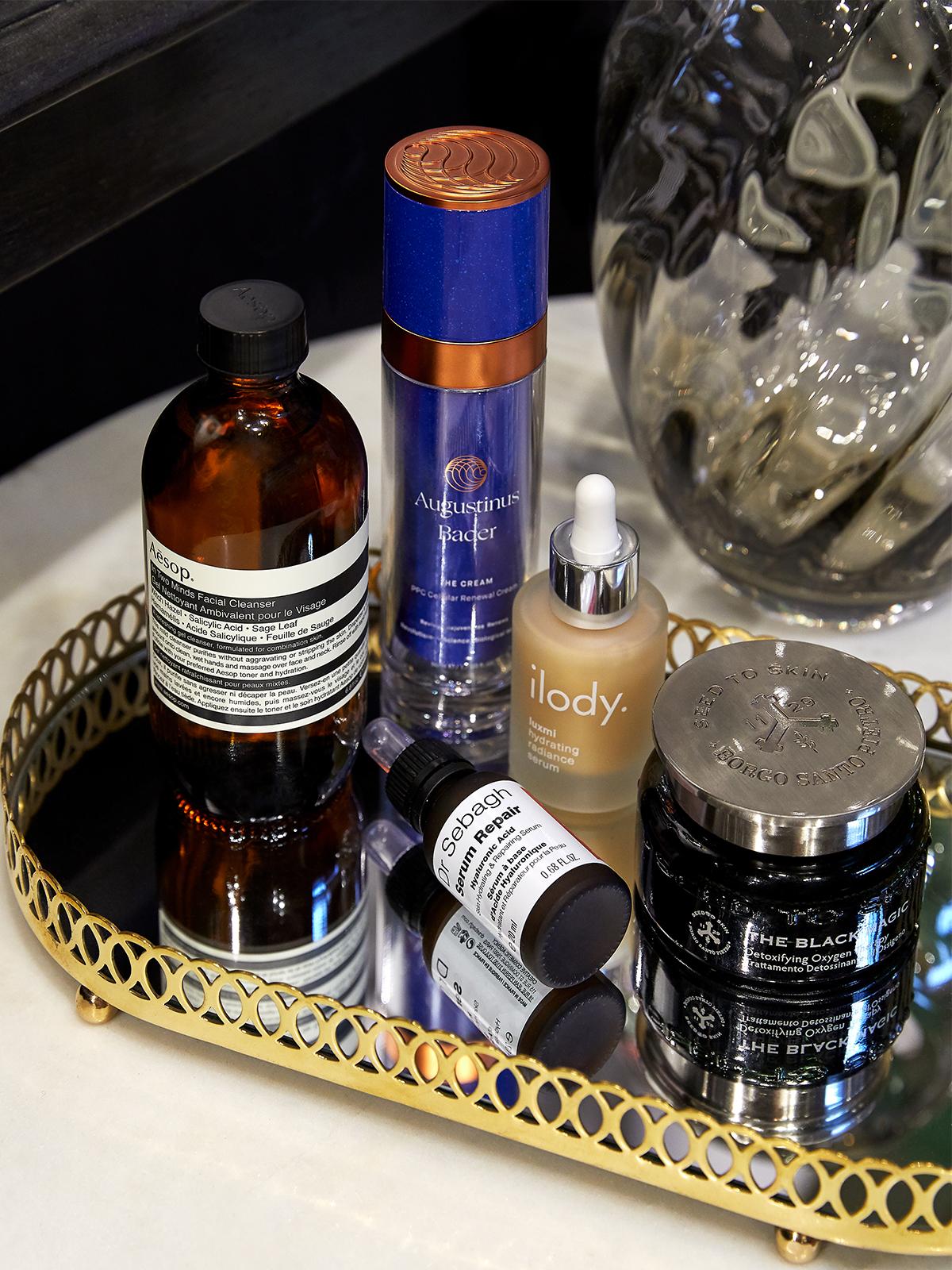 By Skin Type
The Sustainable Regime
Sustainable beauty routines that target skin woes without compromising your cause
Shop Skin Care
Maintaining your skin's health is no reason to compromise your values. And, with sustainable solutions now easier to come by than ever, switching to more conscious choices needn't be about sacrifice. Helping you find the best route for your skin type, we share the sustainable beauty regimes that make driving change desirable – and work just as hard at perfecting your complexion.
Relieve tightness and lock in moisture with smart skin care layering. Rich in plant extracts, Epara's no-rinse Cleansing Lotion stops precious moisture being stripped away with surface grime while REN Clean Skincare's Vita Mineral Daily Supplement Moisturising Cream – rich in antioxidants, trace elements and vitamins – cements itself as one of the most replenishing moisturisers for dry skin.
Balancing oily skin requires caution. Aesop's herbaceous Amazing Face Cleanser purifies and dissolves excess oil, while moisturising is still key. Seek lightweight formulas like Squish's flax-rich Smoosh Moisturiser, and Chantecaille's notoriously gentle Pure Rosewater as a rebalancing post-cleanse toner. To get deep into pores and refine your skin's texture, try Seed to Skin's volcanic, oxygenating The Black Magic Mask.
Two words: double cleanse. Ensuring no makeup or debris is left behind will slash your chance of breaking out. Votary's rosemary and oat Clarifying Cleansing Oil wipes the slate clean without drying. Follow with Verso's collagen-boosting Acne Deep Cleanse with salicylic acid, and trust in the Hero Mighty Patch as your overnight miracle worker.