Build A Home
Be Our Guest: Bathroom Ideas for Overnight Hosts
Elevate your guest's sleepover experience with the ultimate mark of a well-dressed home: a guest bathroom that gives them an extra warm welcome
By: Charlotte Olby
You've perfected at-home dining, indulged in hosting a games night or cocktail evening, entertained overnight by upgrading your guest bedroom to a 5-star experience - so it is only right that next on the list is employ a few transformative guest bathroom ideas. While the bedroom is vital to a good night's rest, the bathroom solidifies an at-home feel. Ensure you're giving your house guests a warm welcome by predicting their needs; providing miniature toiletries, scenting the space with relaxing candles and of course the bathroom staple: plush towels.

Get inspired and choose your ultimate bathroom style from our signature design aesthetics that each hit a high note in the hospitality department - whether you're looking to conjure spa-like elegance in an ensuite or re-energise a neglected family bathroom.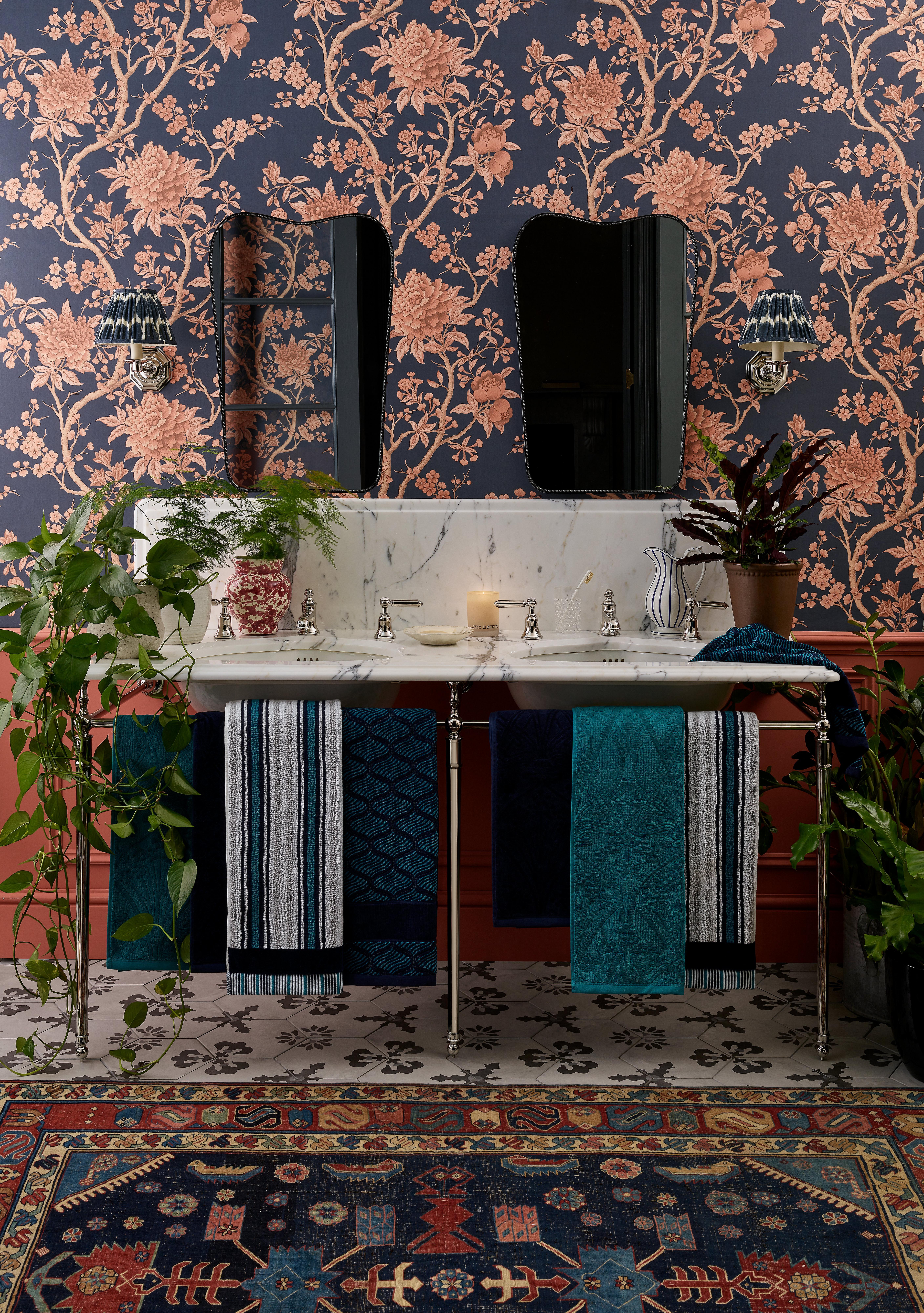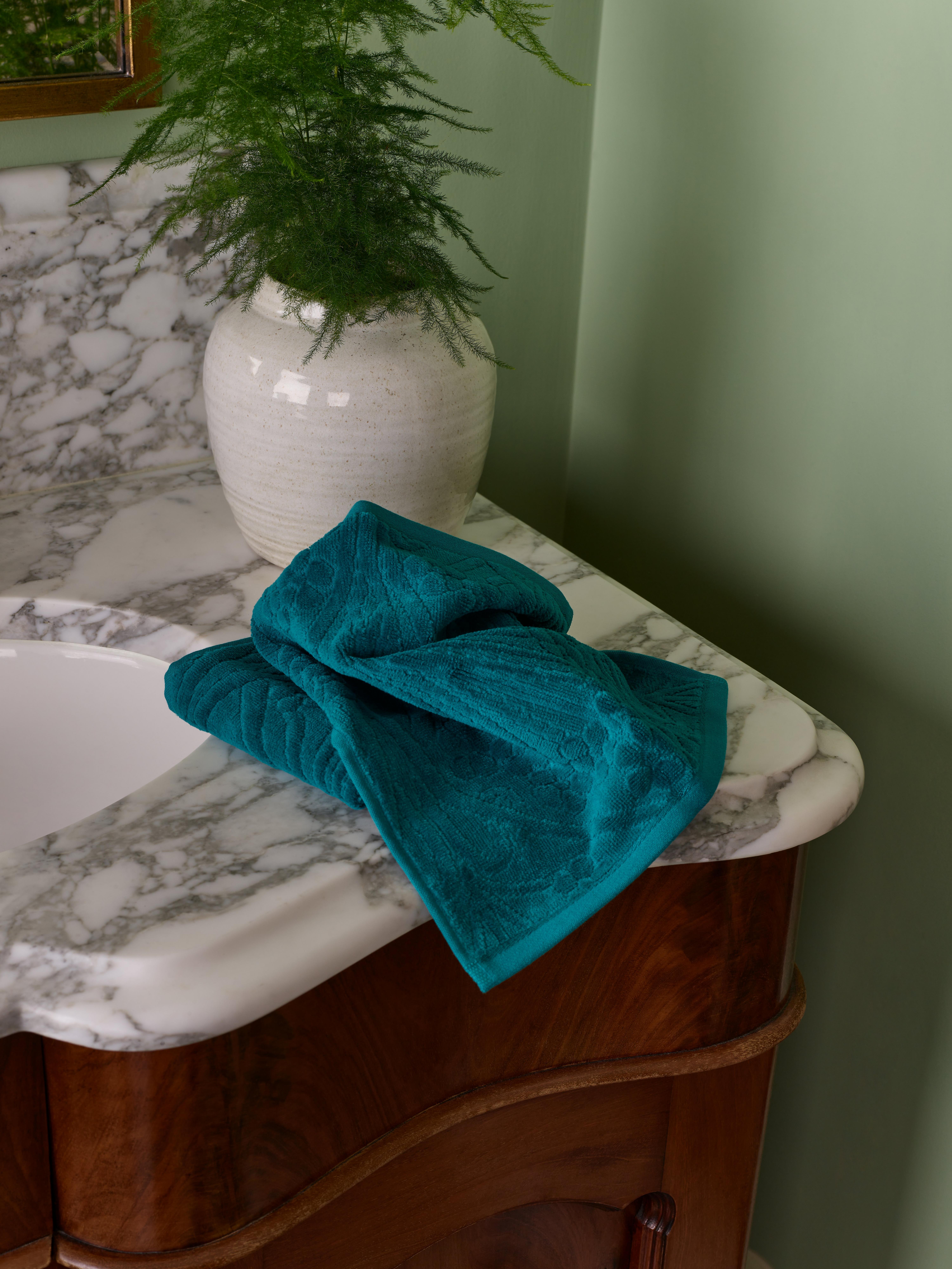 In order to impress your family and friends, take a more-is-more approach to bathing. Every single detail matters and helps to convey a home away from home, so ensure you're thinking about the aspects you appreciate the most about staying at a hotel.

Is it a sense of opulence? House plants are non-negotiable, as is an abundance of print - easily achieved with our Botanical Atlas wallpaper collection. The lighting? Place wall lights either side of vanity mirrors to enlighten their Liberty robe to slip into. These small details are going to play a much bigger role in satisfying your guests than any renovation could do. And of course, to finish it all off - our Ianthe archive print towels will encourage your guests to wash the day away in style.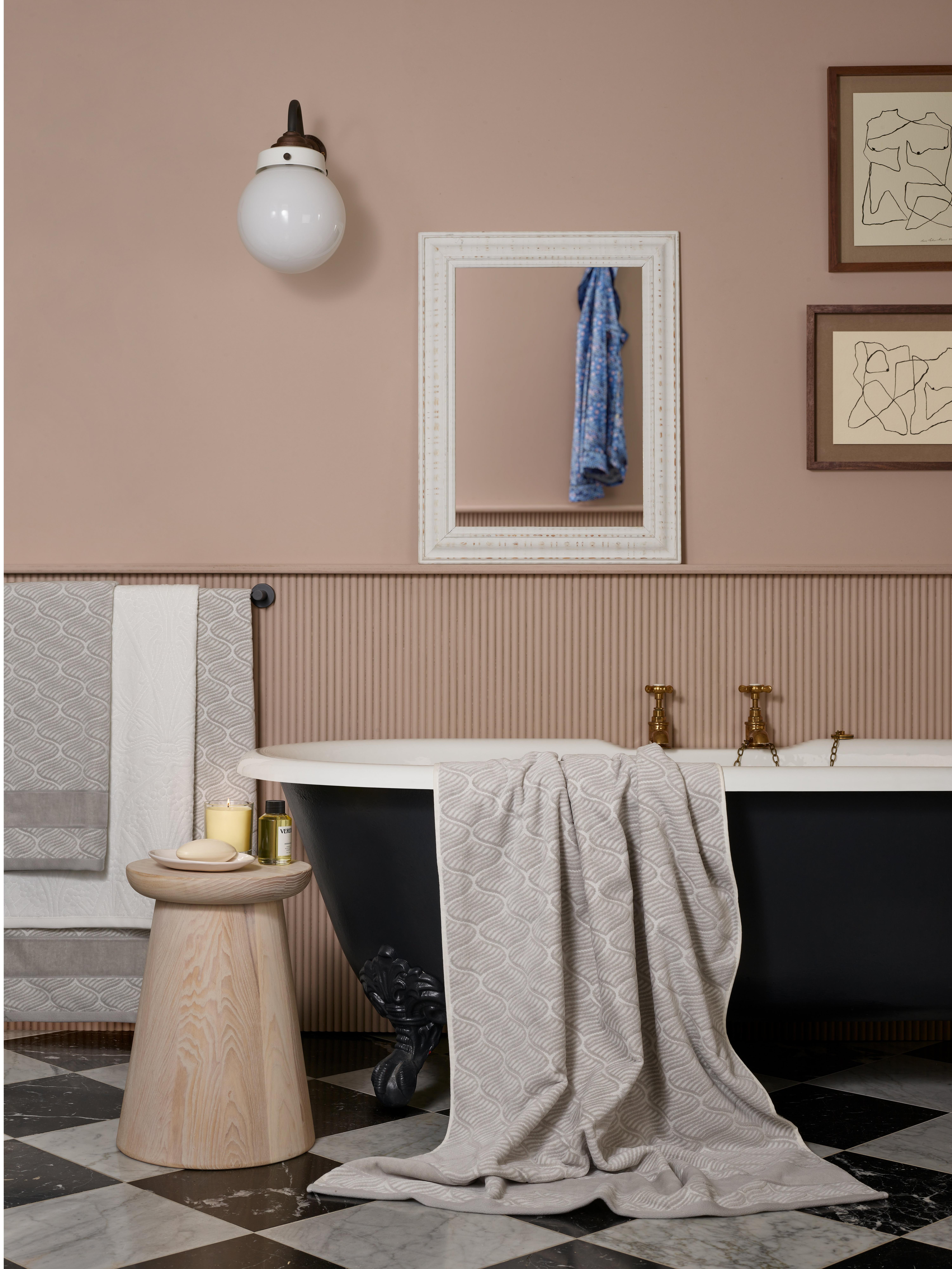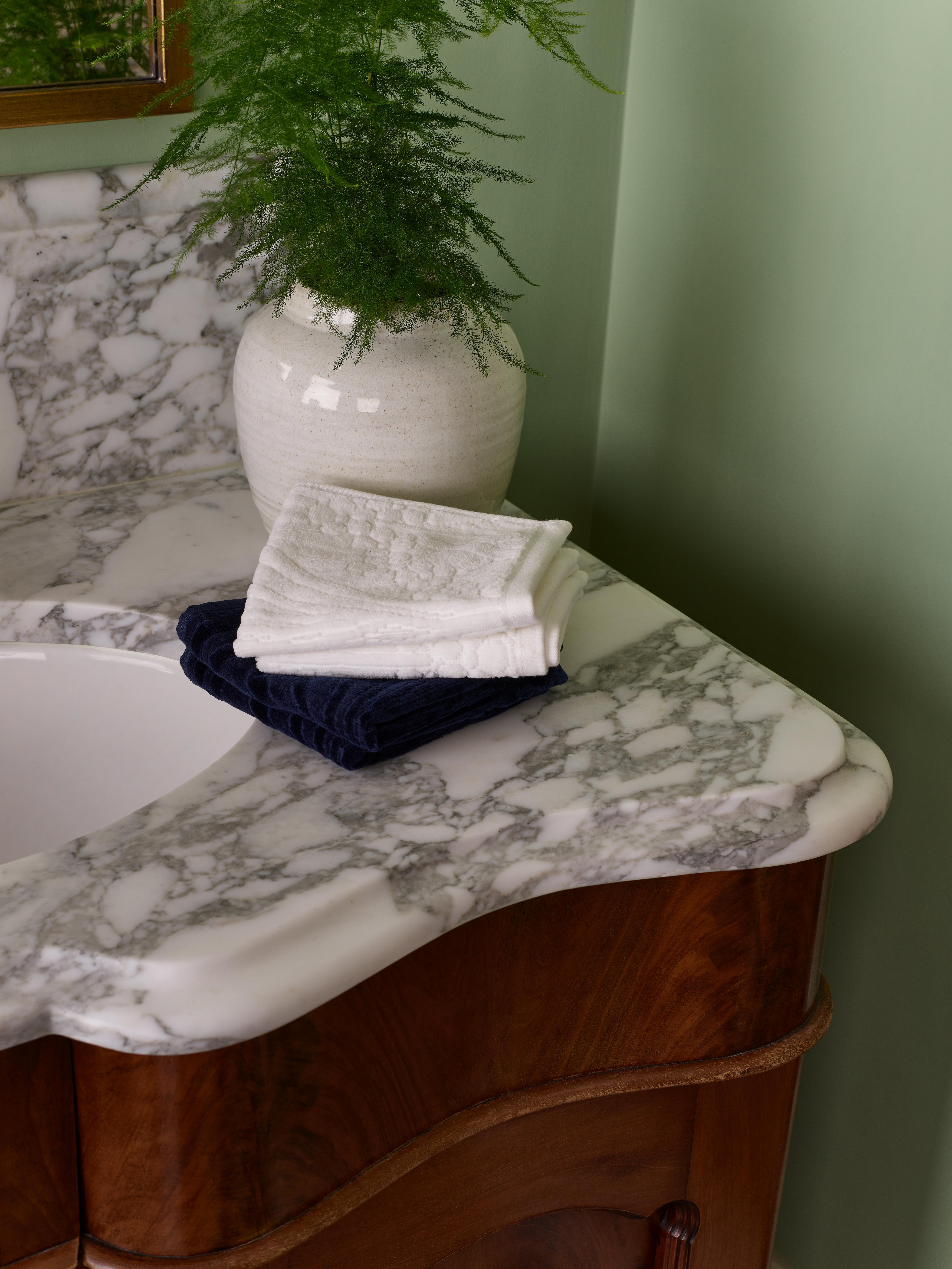 For a Liberty take on clean living, blend neutrals with subtle pops of colour in stripes and palazzo print. Easily paired with your existing decor, a colour palette in calming tones will lend your powder room the air of a boutique hotel - match with our contemporary towels for a masterclass in refined taste. Your guests will be thankful for the possibility of a hot bath or shower at the end of a long day, so consider lighting a candle with a subtle, fresh fragrance or dimming the lights to create a more cosy environment before they even drop their bags at the door.

Ahead of their arrival, take time to put away any clutter and give the room a spring clean. Good bathroom storage gives you an opportunity to make your guests' start to the day easier so employ a stylish basket or tray to store toiletries and jewellery. These simple tasks will make the space look and feel put together, and allow guests to immediately settle in.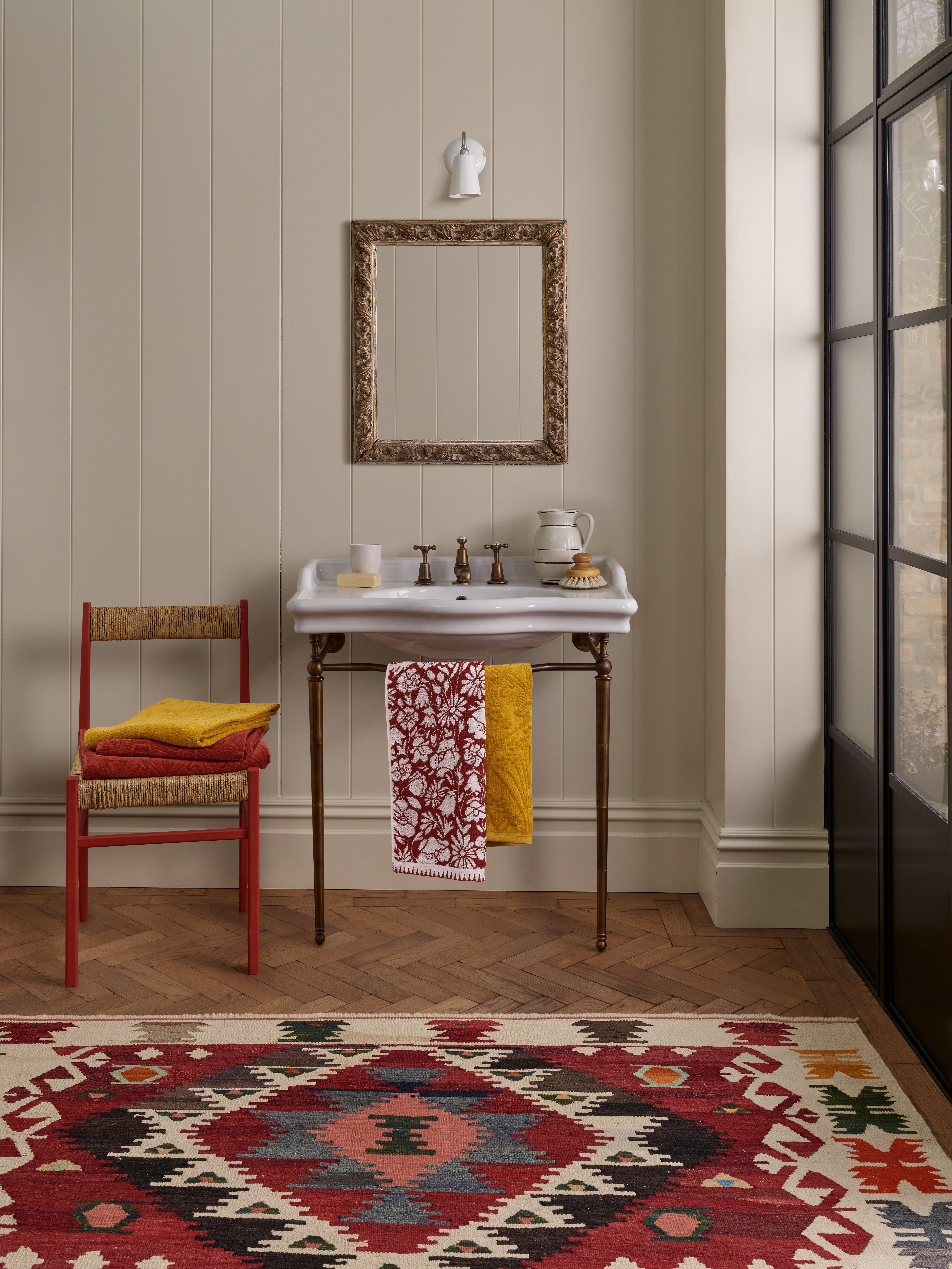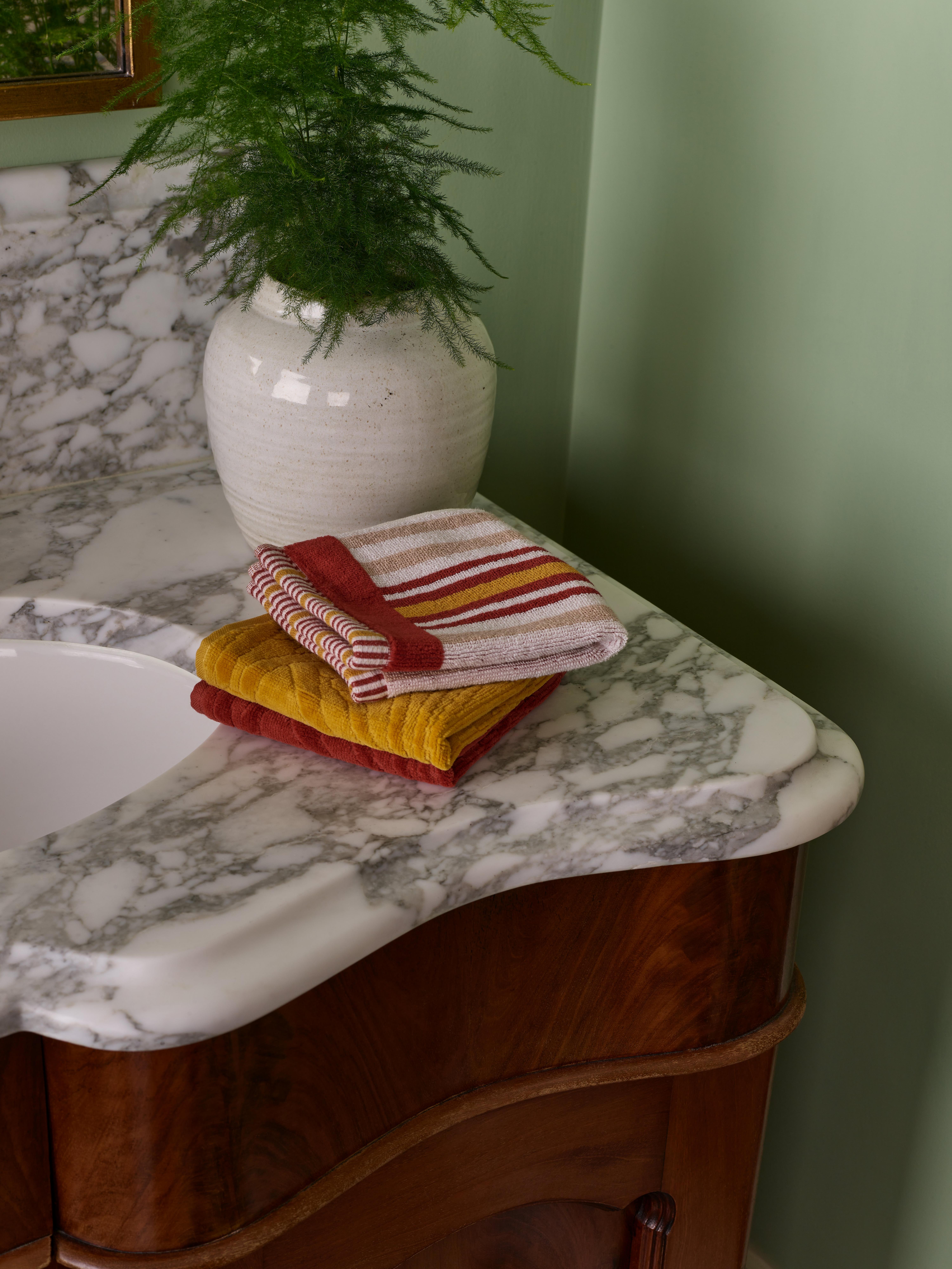 In an ode to idyllic English homes; full of character, charming original features and if you're lucky, an abundance of natural light. Offered in a multicoloured palette of midtones and brights to complement vintage-inspired decor, this bathroom aesthetic is all about cocooning the user in comfort. Giving guests a selection of plush towels is a generous way to make sure they feel catered for: face cloths for skincare, a small towel for hair, and a bath sheet for showering. Stock the essentials they may have forgotten like cotton balls, sanitary items, hair-care and body lotion to ensure guests feel welcome, and ultimately, thought about.

If you have space to spare, a reigning indulgence for a bathroom is a chair or stool that guests can sit to dress or place reading material atop. If you're feeling extra hospitable, consider giving towels a gentle spritz of fabric spray, adding a small glass and carafe of water and don't forget matches nearby should they want to light a candle during their stay. Transforming the humble bathroom staple with poppies and daisies, our Country House towels revisit classic Liberty florals in the form of quality towelling and velour, crafted in Portugal from 100% cotton.
COLOUR STORY: COUNTRY HOUSE