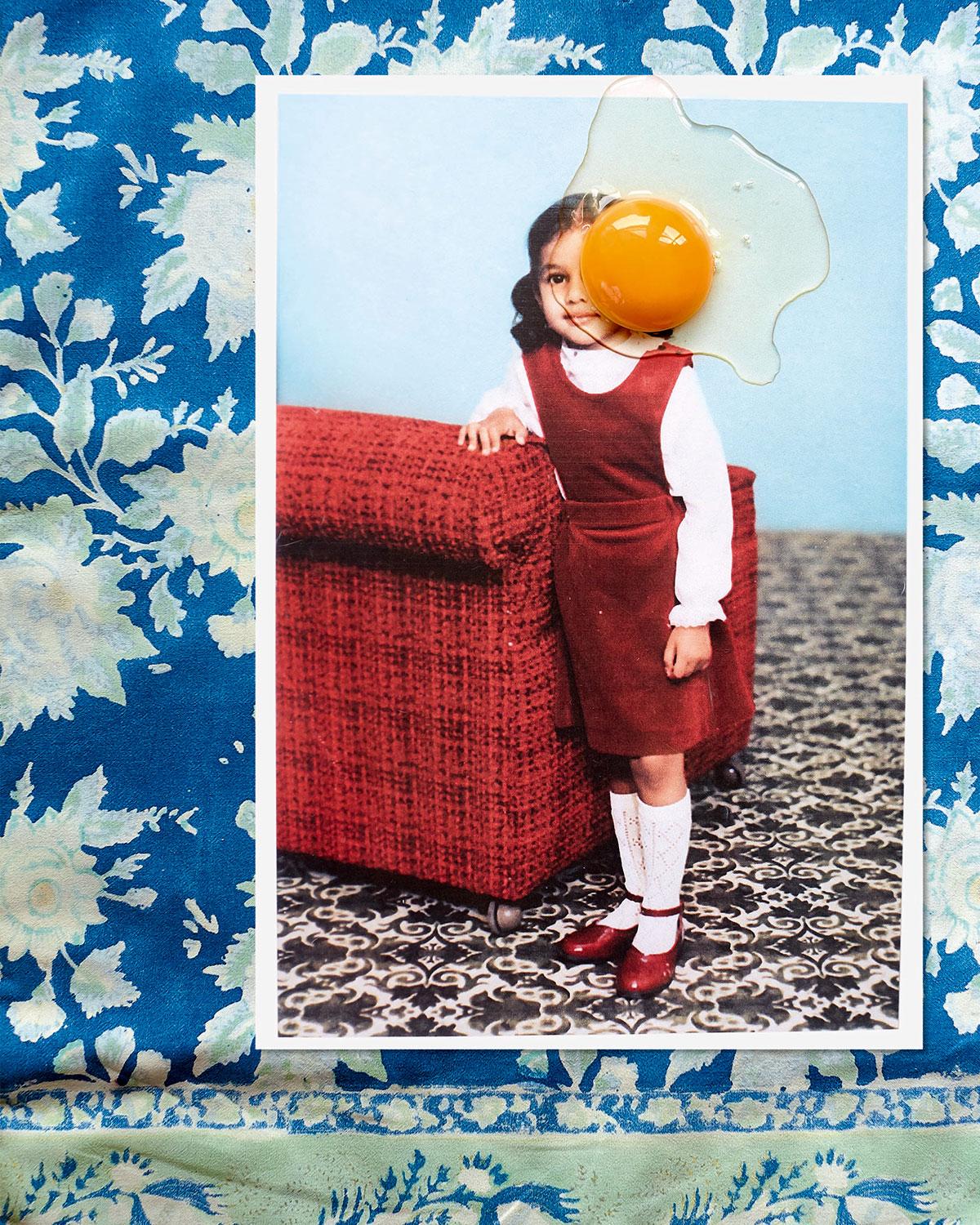 How do you like your eggs in the morning?
Three best-ever egg recipes
What better time than Easter to improve on your egg repertoire? Liberty asks three foodies to share their favourite recipes to elevate your breakfast spread
By: Team Liberty
With Easter being the season dedicated to celebrating the humble egg, now's the perfect time to try something a little different in the kitchen. We asked three self-confessed foodies to share their signature egg-breakfast recipes that'll make getting out of bed that little bit easier. (And the tablescape they're serving it on even better).
Cornbread with Creamed Corn, Eggs and Green Chilli,
by author, chef and restaurateur Ravinder Bhogal
"This recipe (taken from my book, Jikoni) is really three recipes in one: the creamed corn can be eaten on toast, or is rather lovely on a jacket potato; equally, the cornbread makes for a great snack on its own pan-fried with a little butter; and the jalapeno relish is the perfect condiment to spice up anything, but especially eggs. If you can't get fresh corn, just use frozen or tinned."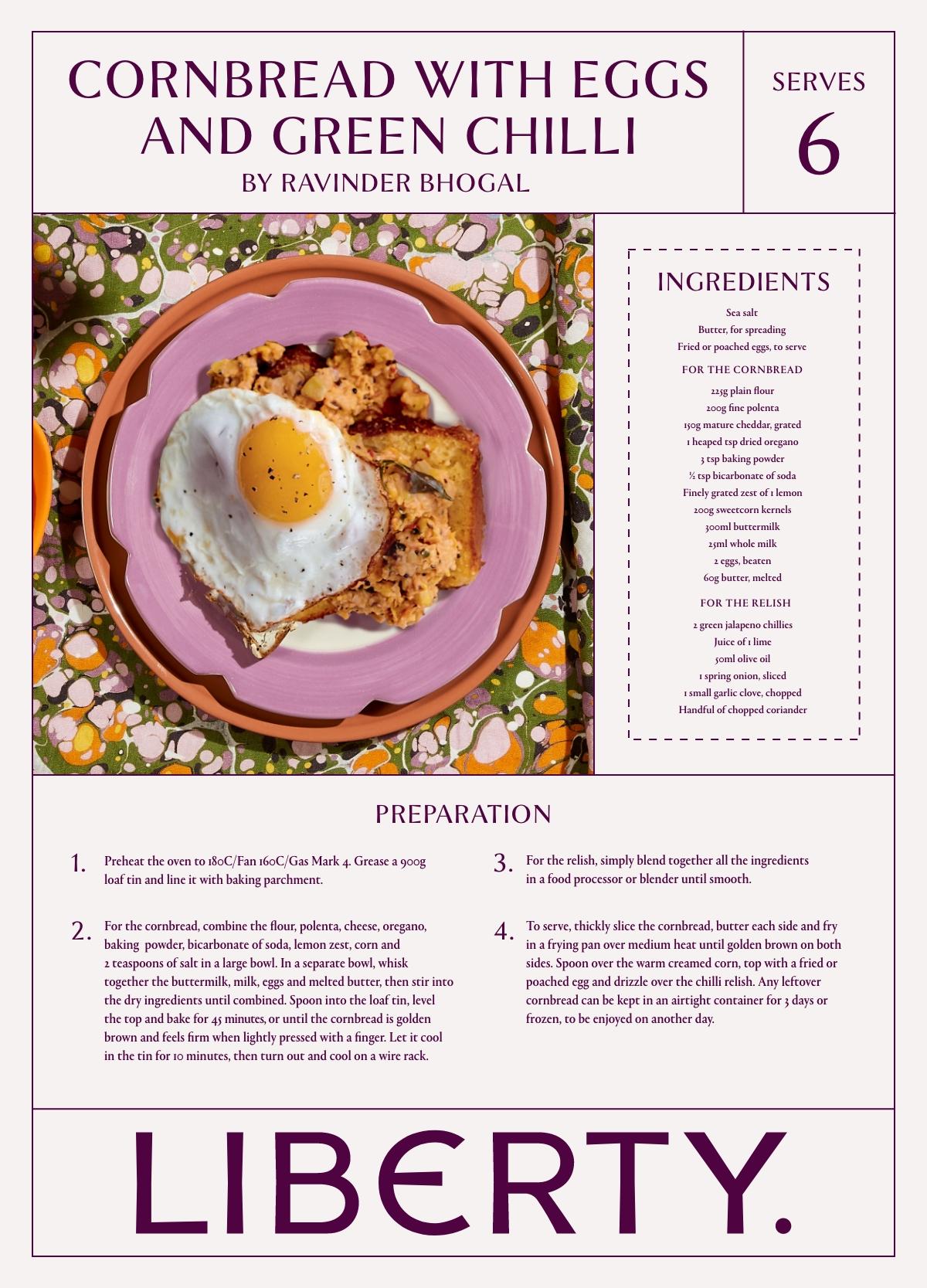 by beauty influencer Cher Webb
"My boyfriend Tom's signature egg recipe is a big favourite in our household so we always have a tub of them in the fridge. Healthy, full of veg and protein and a great snack in about 20 minutes, but they last for up to four days. Absolute crowd pleaser! All you need is a few ingredients and a muffin baking tray."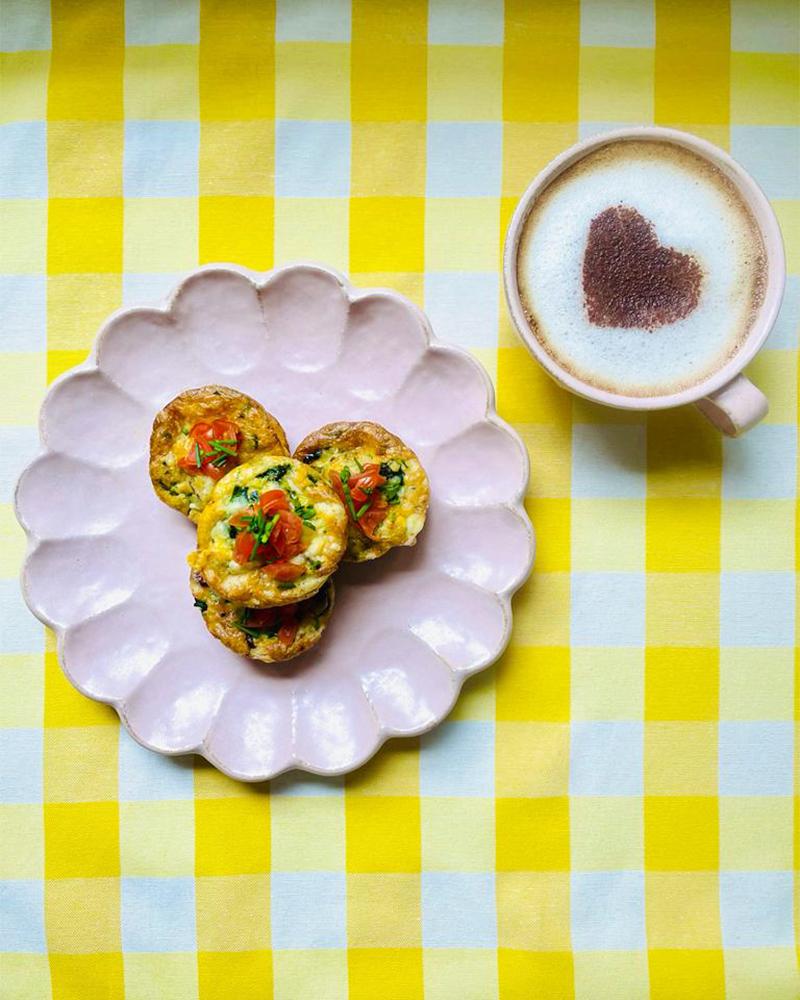 Ingredients:
6 medium/large eggs
2 rasher smoked bacon
1 tbl spoon creme fraiche
3-4 mushrooms
200g bag of spinach
150g cheese of your choice. (Cheddar, feta, mozzarella, smoked Applewood are my favourites)
Salt and pepper to taste
Chilli flakes (optional for an added kick)
1. Preheat the oven to 190C/375F degrees then start by dicing the bacon and mushrooms and picking any stalks off the spinach.
2. Fry the diced bacon and mushrooms (separately or together) before frying the spinach until soft and wilted (I always chop the spinach up after it has been cooked).
3. Lightly coat 6 cups of a muffin tin with cooking spray or butter.
4. Crack the eggs into a large bowl and whisk until smooth and then add the spinach, bacon, mushrooms, cheese, creme fraiche, salt and pepper to the egg mixture and stir to combine. (Chili flakes optional)
5. Divide the egg mixture evenly among the muffin cups and sprinkle extra cheese on top and then bake for 15 minutes or until eggs are set.
6. Serve immediately or store in the refrigerator until ready to eat. Top with diced tomatoes and chives.
by Liberty Head of Content Sophie Beresiner
"If you're interested in an easy upgrade to your garden variety scrambled eggs, I highly recommend adding a fiery, herby swirl of middle-eastern Zhoug through just before you take them off the heat. It's a unique combination, only elevated by hot tea to intensify the flavours. It's my breakfast with bells on."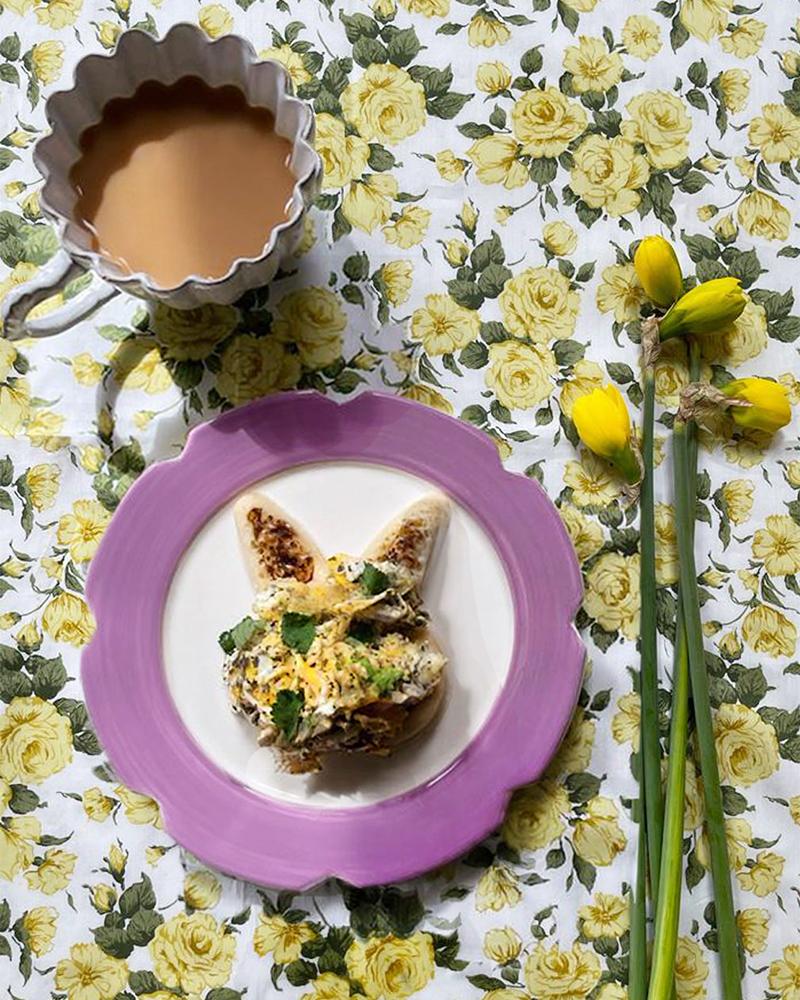 Ingredients:
4 eggs
Knob of butter

For the zhoug:
3 medium cloves garlic, roughly chopped
2 bunches of fresh coriander, roughly chopped.
2-4 green finger chillis (useless if you don't do spice)
1 tsp sea salt
1/2 tsp soft brown sugar
1 tsp cumin
80 ml extra-virgin olive oil
1. To make the Zhoug pulse all the ingredients minus the olive oil in a food processor until finely chopped
2. Slowly drizzle the olive oil in until you get a smooth consistency. This is your zhoug sauce.
3. Melt the butter in a pan and crack in your eggs, break them up with a spoon until just starting to form
4. Dollop 1-2 tbsp zhoug onto the eggs and swirl through with your spoon until just combined.
5. Remove from heat and serve over toasted crumpets or sourdough, sprinkles with reserved coriander leaves.