Jones Road: Bobbi Brown's Five-Minute, Five-Product Face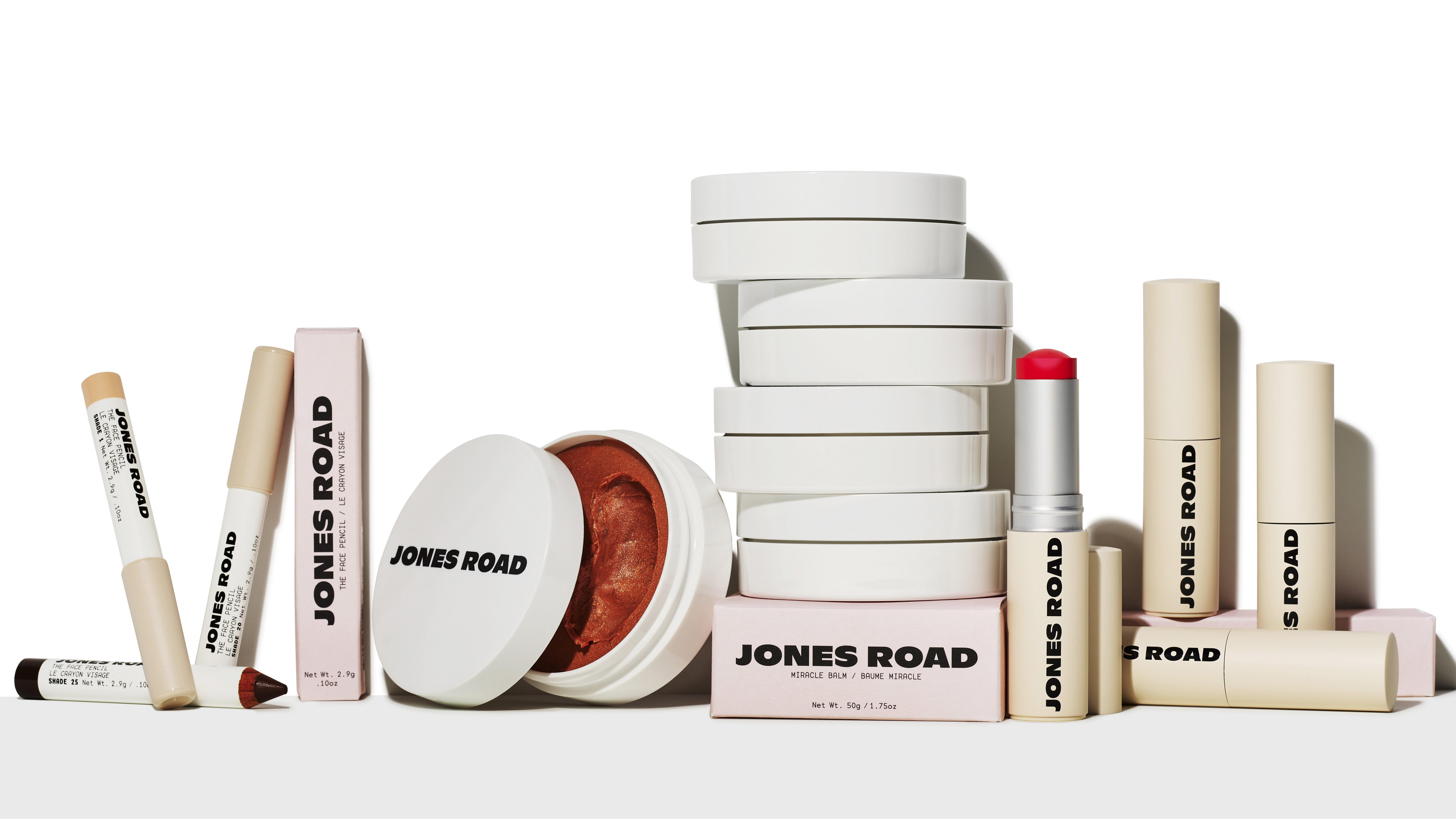 Bobbi Brown's secret to an easy breezy, five-minute no-makeup makeup look using Jones Road Beauty - now pride of place in the Liberty Beauty Hall
By: Charlotte Pavitt
Take one original beauty mogul named Bobbi Brown, add some viral TikTok hype and clean, makeup-meets-skincare formulations, and you get the epitome of capsule makeup collections: Jones Road. After stepping away from her name-sake brand, makeup artist Bobbi Brown is in her second year of success with her no-fuss label Jones Road - taking a lifetime of beauty knowledge, and giving it one simple ethos: every product should be a hero product. Having recently made the Liberty Beauty Hall her new (and exclusive) British home, we managed to grab a few minutes with Bobbi to sit down and chat about all things Jones Road, Liberty and to suss out her five-minute, five-product face.
Why Did You Decide To Launch Jones Road?
I wasn't done teaching. I want to teach women how easy it is to just make yourself look and feel better. The (unofficial) hashtag of Jones Road is 'How Not To Look Like Shit' - I'm the only one that uses it though.

The main reason I came back to creating makeup is because I used to give away makeup at Halloween - we'd get up to 2,000 trick-or-treaters coming to my house for glosses! So when I left Bobbi Brown, I went to a little chemist from Utah and asked him to make me a lipstick, which I called The Lip, and he still makes our Cool Gloss 14g, £22 now.

I started doing it from there; so I asked the lab to make me this dream product (which is now Miracle Balm 50g, £36) and during the pandemic I would give all my girlfriends these little tiny testers and they would come back in a week, knocking on the window with their masks on, asking for more. So I launched these miracle balms on Etsy, and we went from there.
What Is Your Makeup Ethos?
My style as a makeup artist, as I'm sure you guys know, has always been to make sure the skin looks like you're not wearing foundation. So Jones Road is really about formulas and textures that just look great on the skin.
Myself and the company are not nearly ready for a freestanding store here in the UK, so if I wanted to showcase Jones Road the way that I believe in - Liberty was the obvious choice. It's kind of the only choice for me.
Talk Us Through Your Five-Product Face…
A new launch for Jones Road, 2 years in the making and just landed in the UK. I use The Bronzer to warm up my skin by adding it to my neck and a little bit on my face just where I need to look like I've had a bit of sun.
Shop Now
Then I use the Lip and Cheek Stick in English Rose when I want a bit of color on my cheeks, I just kind of tap it on and it just adds a really nice pink. To me, pink is the prettiest blush.
Shop Now
When doing my eyes, almost every single day, I use this eyeshadow. Smokey Grey is a great eyeshadow because you don't have to blend it - just use a fluffy brush, apply to your eyelids and you're good-to-go.
Shop Now
I like definition around my eyes, so I do it with The Best Pencil in Brown. It is such a great pencil because it doesn't have a lot of red in it - and when it's too red, it makes you look tired. I wanted old-fashioned pencils like the ones I used to steal from my Mom's makeup. With these pencils, I can line my eyes, I can fill in my brows because they're really dense and thick.
Shop Now
Who doesn't love a bit of gloss? Lately I've been using the Nude Beige because it is the most neutral of all our glosses. I'm not someone that likes a lot of lipgloss, but I just like enough to give it a little bit of a shine. And if there's anything left on my fingers, I pat it onto my cheeks to get that lit-from-within look.
Shop Now