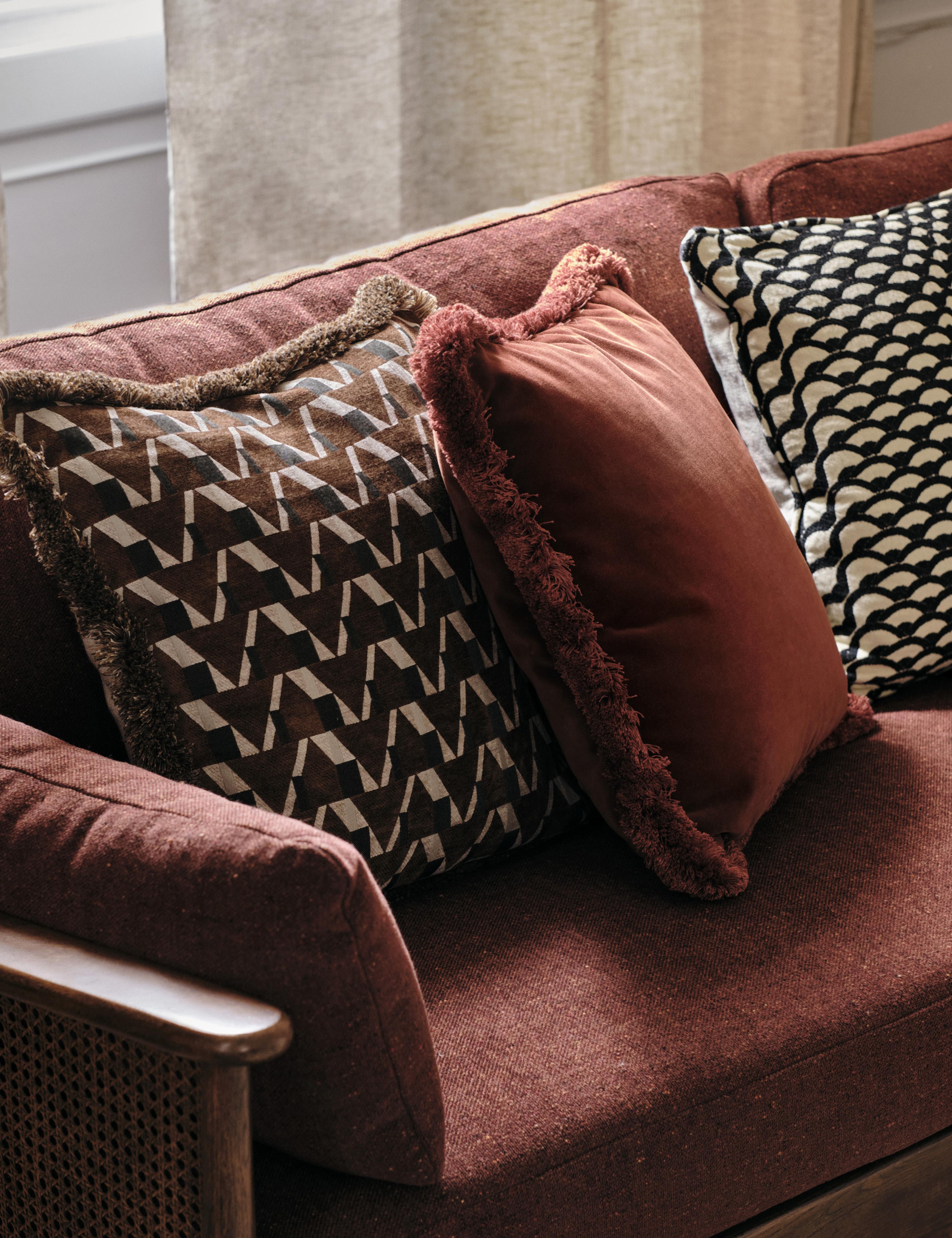 Five Winning Cushion Colour Combinations
We've put together five cushion colour combinations to help you nail styling your sofa or bed. Spoiler: it's all in the golden Rule of Three
By: Charlotte Pavitt
When considering what cushions go with… well, what cushions, it all comes down to a simple Rule of Three: identifying a colour scheme, mixing pattern type scale and adding dimension with texture. While colour can be easily added into your home with the addition of a few well-placed accessories, artwork or even reaching for the paintbrush, the easiest and most versatile way is with a selection of beautiful cushions. From the centrepiece of your living space (the sofa) to the centrepiece of your relaxation (the bed) styling with cushions and throws adds softness, personality and comfort to anywhere they might lie.

Despite being lovingly labelled 'throw' cushions, it does actually take a little more know-how than simply throw-on-and-go to nail a winning combination of cushions. If you don't have the time or inclination to scroll through endless moodboards of inspiration, we've put together five winning cushion colour combinations to help you nail the process while following the golden Rule of Three. Introducing: Cushion Mathematics.
A simple method to help you develop a colour palette is to pick varying shades of the same colour - for example, pistachio green with jewel, emerald green - and add in a pop of colour with a contrasting second colour. By opting for a deep velvet in this warm mustard you stick to the same family of earthy, natural colours for a curated sofascape.
Often considered clashing colours, red and pink are actually analogous colours meaning they sit together in harmony on the colour wheel. By bringing the most beautifully detailed design to the front with bigger, more comfy cushions behind you will anchor the colour scheme and allow the smallest cushion to truly shine.
Because blue and yellow sit opposite to each other on the colour wheel, they are what is called complementary colours meaning they will effortlessly create a visually pleasing display by making each other appear brighter and bolder.
To create a natural harmony between two contrasting colourways, pick a hero colour or lead pattern first and build around it. This is called creating a colour story, and allows you to give yourself a starting point from which to run with.
Look at the scale of your prints and choose something contrasting. Whether the pattern is significantly larger in scale or significantly smaller, choosing something with stark contrast will make the look feel more interesting.