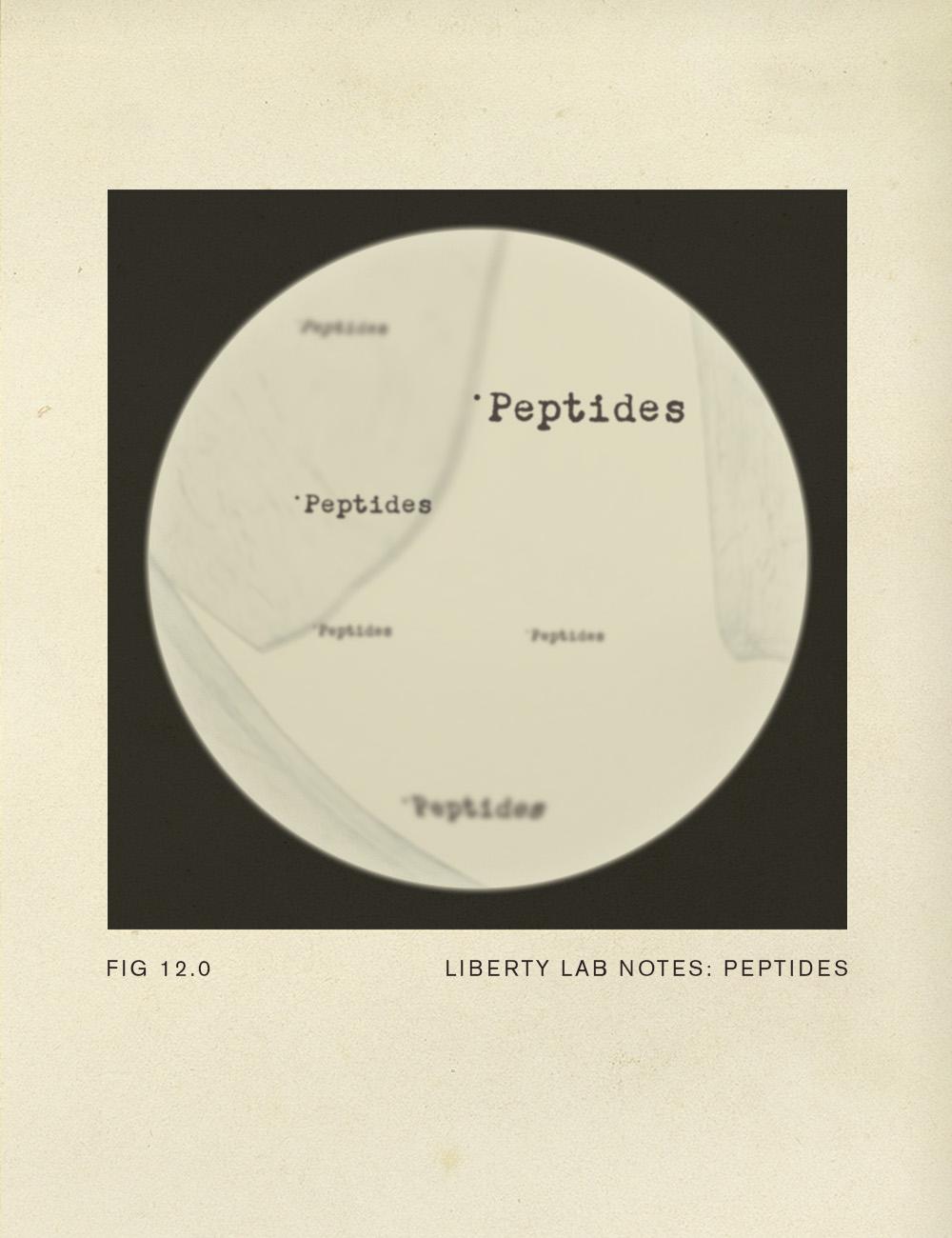 Lab Notes
The Key Ingredient for Bouncier Skin
The peptide hype is real. But are these ingredients really the key to plump, glowing skin? Liberty finds out
By: Laura Kennedy
Essentially, peptides are building blocks of proteins (like collagen and elastin, which structure the skin and are responsible for its firmness and tone). That makes peptides key to the appearance of skin, but also its healthy function. Think plumper-, smoother-, and better-looking all round.
What Are the Skin Benefits of Peptides?
Peptides occur naturally in our body but serve an important regenerative role when they're applied topically in skincare, helping skin to reinforce and repair itself. Peptides are known to significantly improve the look and feel of the skin – having a tightening, firming effect, and improving skin's elasticity and clarity. Not all peptides have all these benefits, however – there are hundreds of them, not all of them are proven effective in skincare.
Are Peptides Solely for Mature Skin?
No – any skincare enthusiast can benefit from including peptides in their routine, particularly if you want to make your other skincare work harder and maximise results, bolstering and maintaining collagen and elastin production. Our skin produces more collagen and elastin when we are younger, but it can always use a bit of help.
Should I Layer Peptides with Other Ingredients?
Alone, peptides won't act as a skin cure-all. They really come into their own when paired with other ingredients with proven effectiveness, plumping and smoothing the skin. You can pair them with other hero ingredients like vitamin C, hyaluronic acid, niacinamide, AHAs or retinol to make both ingredients work harder.
How Do I Include Peptides in My Skincare Routine?
If you're using a peptide serum, apply it after cleansing and before your moisturiser. If your daily peptide dose is coming to you via a cream, make sure that you apply your chosen active ingredients (if any) in a serum before moisturising. To get the most out of your peptides, choose products that stay on the skin overnight. They are lovely in a cleanser, but to get the full benefit of them, a peptide serum or moisturiser is your best bet.