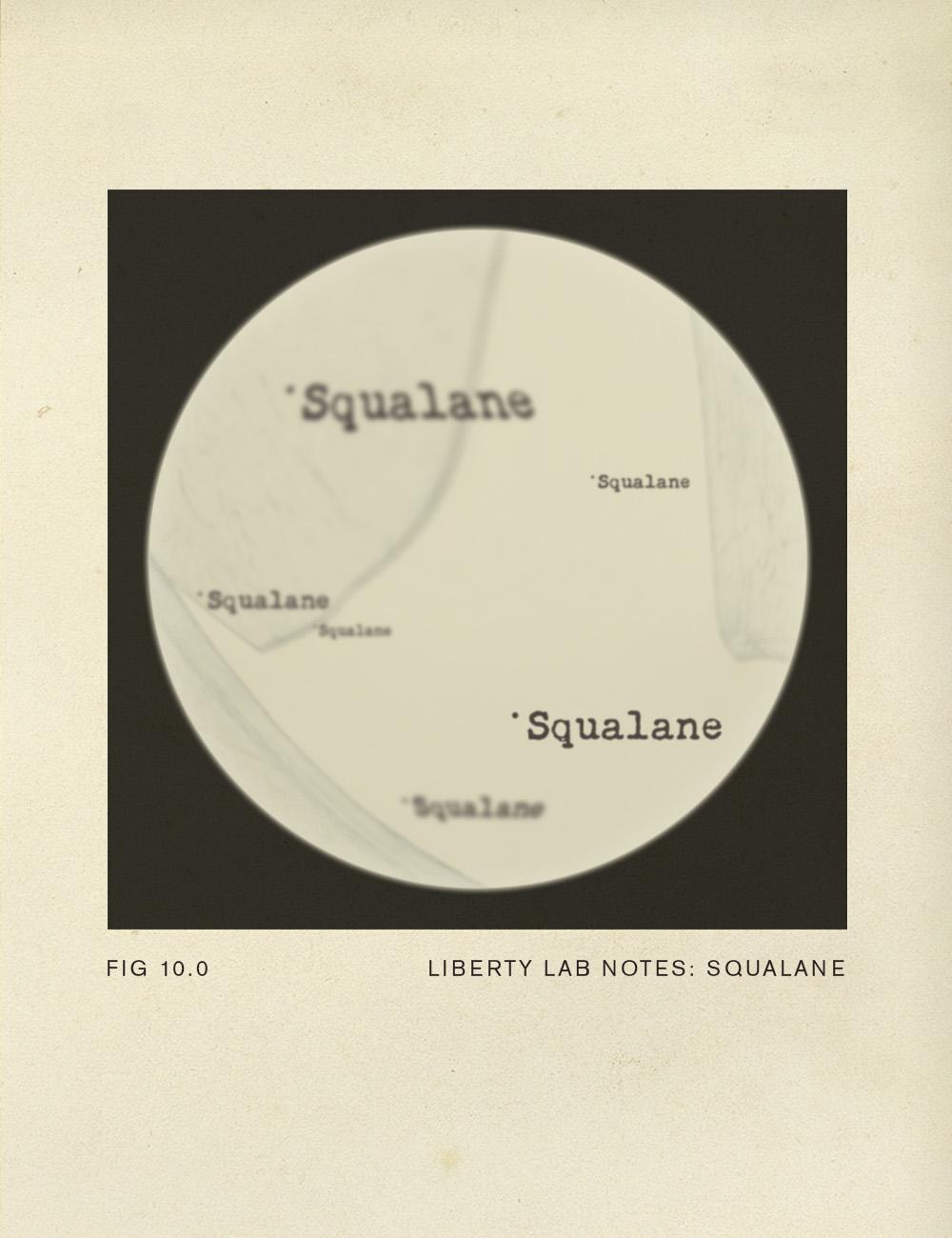 Lab Notes
What Is Squalane?
It's the much-loved emollient that even the sensitive and breakout-prone among us can use, but should we all be including squalane in our skincare routine? Liberty investigates
By: Laura Kennedy
Squalane is instantly recognisable by its ability to lend skincare products a silky, cocooning texture. A deeply moisturising ingredient, it helps to hold water in the skin and maximises its suppleness, making it a common inclusion in barrier-reinforcing creams and facial oils. Squalane is believed to mimic the natural squalene produced by our bodies in sebum to lubricate our skin, but without any heavy or greasy feel. Because squalane is a biocompatible ingredient – recognisable to our bodies – it won't cause irritation and our skin works with it to protect and moisturise itself, so it's suitable for sensitive skin too. It's a no-fuss, non-irritating ingredient that lends quick, noticeable results.
What's the Difference Between Squalane and Squalene?
Squalane is a fatty acid and a derivative of squalene. It can be derived from plant oils like olive, sugarcane, and rice bran. Squalane is more stable than squalene – as a result, it makes a better addition to most skincare products as it won't begin to break down when exposed to air.

Our skin's natural ability to produce squalene begins to ebb at around thirty, and only continues to reduce as we age. Using squalane in skincare is a way to supplement your skin's natural ability to reinforce itself and maintain moisture levels.
Can You Use Squalane If You Have Oily Skin?
Yes. Squalane is a lightweight, non-comedogenic oil, so it won't clog pores or contribute to breakouts. If your skin is oily or breakout-prone, squalane may even help to regulate your skin's natural sebum production by keeping it balanced and moisturised, and counteracting drying skincare. It can also help to ease inflammation in breakout-prone skin, so it's good news all round.
How Do You Incorporate Squalane Into Your Skincare Routine?
This incredibly versatile ingredient can be used in skincare as well as lip and hair products due to its light texture and quick absorption. You can add a few drops of a squalane oil to your moisturiser when skin needs a boost, or just opt for a cream that contains squalane already. It's in everything from oils to eye creams – it's just a matter of choosing the texture your skin loves best.