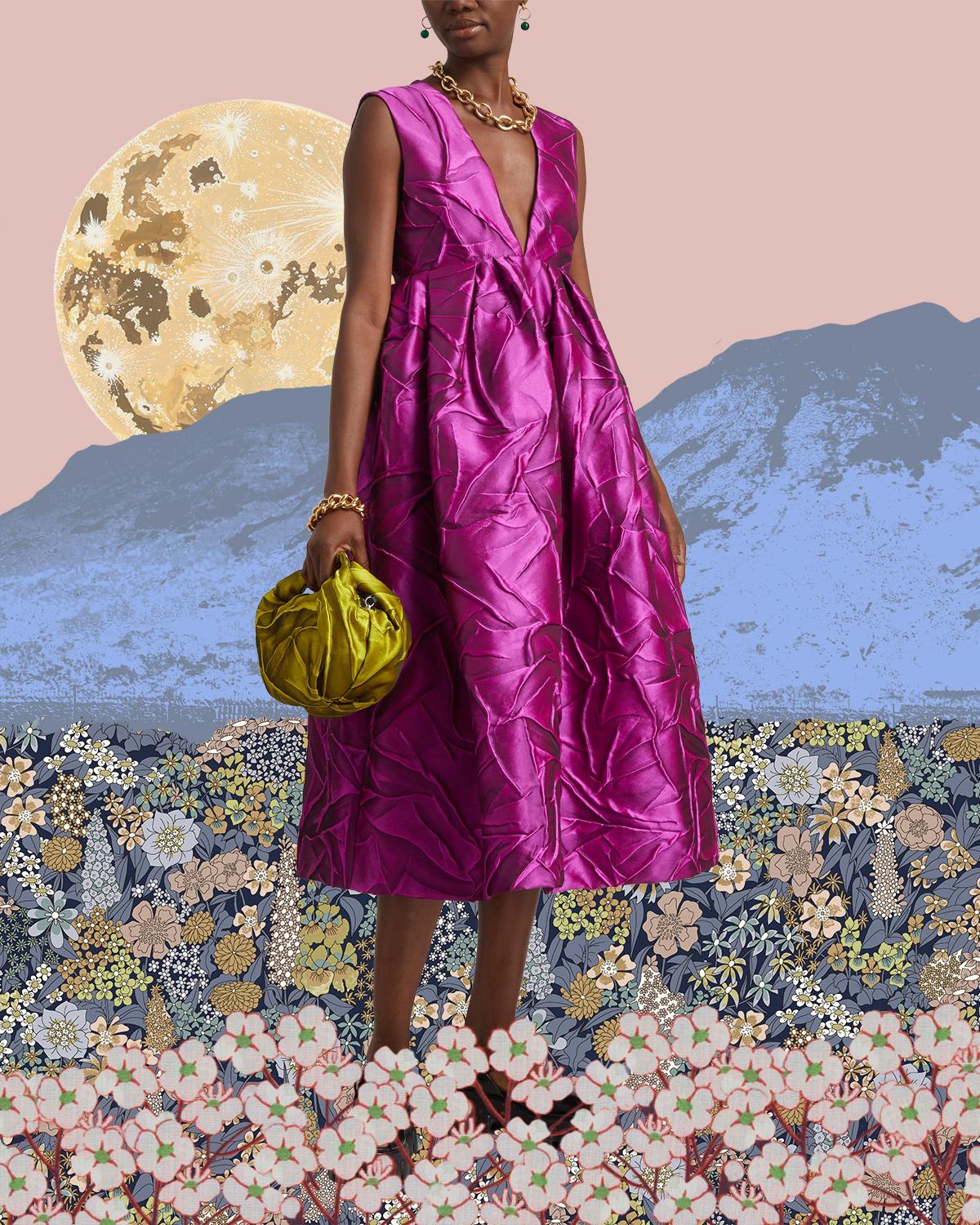 Dries Van Noten Doni Crinkle Jacquard, Welcome to the Dressing Room
Whether you're searching for a special occasion or just in the market for something new, Liberty shares the ultimate edit of dresses trending this season.
Shop Dresses
By: George Elliot
Our dress of the week is the Doni Crinkle Jacquard Dress by Dries Van Noten, £440. Made from a luminous, crinkle textured polyester silk blend, this fuschia pink midi-dress is the epitome of 'statement piece', the kind of eye-catching dress that's ideal for making an entrance. Sleeveless and with all the sculptural shaping you might expect from a haute couture gown, this A-line dress also features a plunging V-neckline which calls for some equally statement-making jewellery pieces – think chunky chains layered to perfection and wrists stacked with gold bangles.
"Exuding modern opulence, this dress is one of my favourites of the season," says Larissa Stange, Buying Manager for Liberty Womenswear and Accessories. "With a playful yet rebellious spirit and coming in a colour that's so rich and vibrant, I just can't take my eyes off this fabulous dress that's oh so Dries!"
Of course a dress as gorgeous as this calls for a suitably fancy occasion, perhaps an evening wedding with a smart dress code, or an elegant dinner party. Whatever the outing, this midi dress will certainly be a conversation starter.
Tailored to be form-fitting around the torso but voluminous in the skirt, we recommend opting for your usual size.