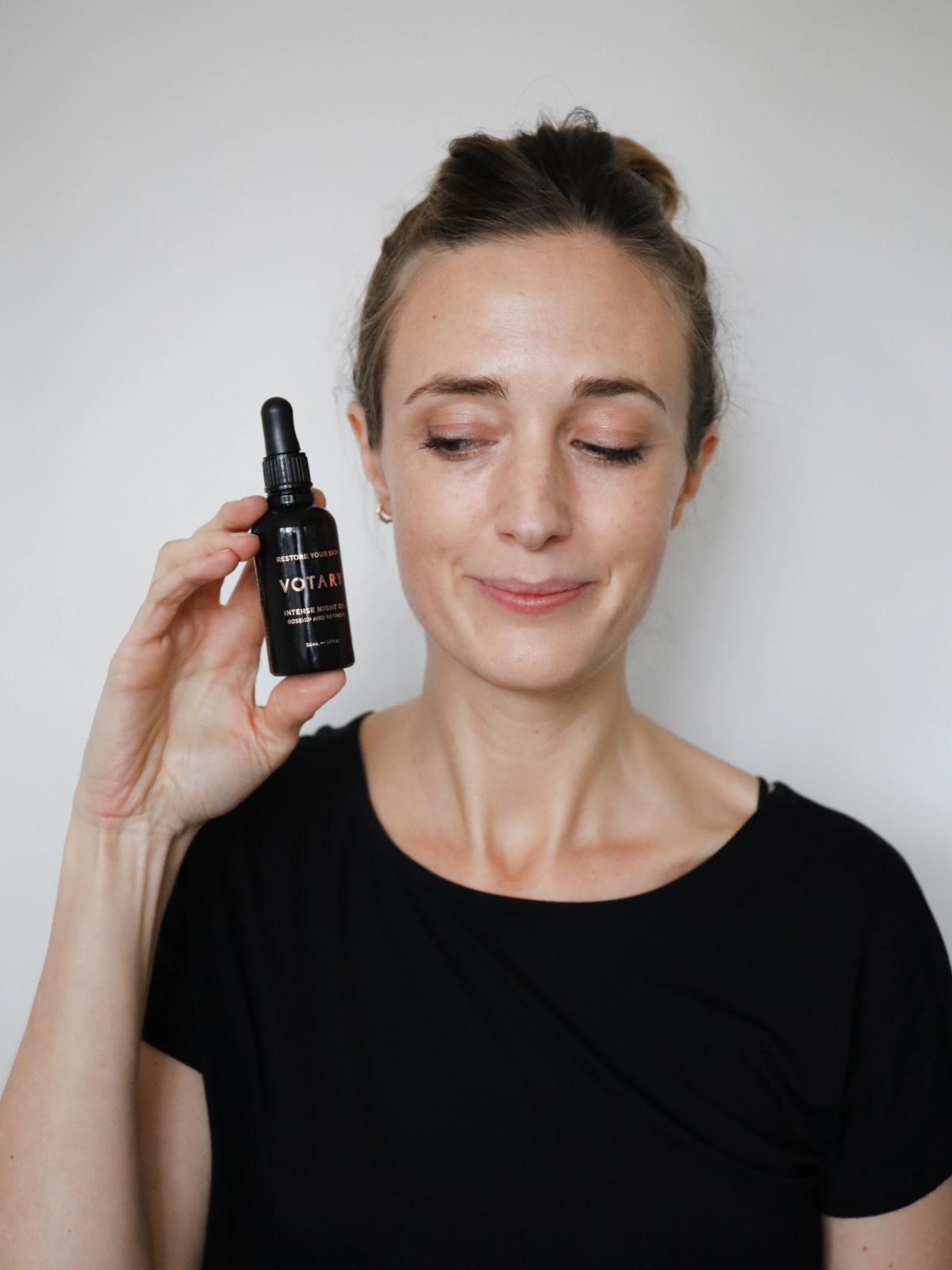 Facial Massage 101: Sleep Prep
Rest easy with the ultimate evening facial massage from Votary co-founder Arabella Preston
By: Team Liberty
As anyone that's perfected the art of the perfect night's sleep will tell you, it's the rituals that you carry out before climbing into bed that make the most difference. And besides some decadent bedding, a comforting night time skincare regime can really help, particularly when aided by a few select massage techniques. Adding these extra steps into your evening routine will help with skin health and signs of ageing, as well as sleep quality. Targeting key pressure points, this massage relieves everyday tension caused by stress and screens – and aids lymphatic drainage which, in turn, eases puffiness and dark circles.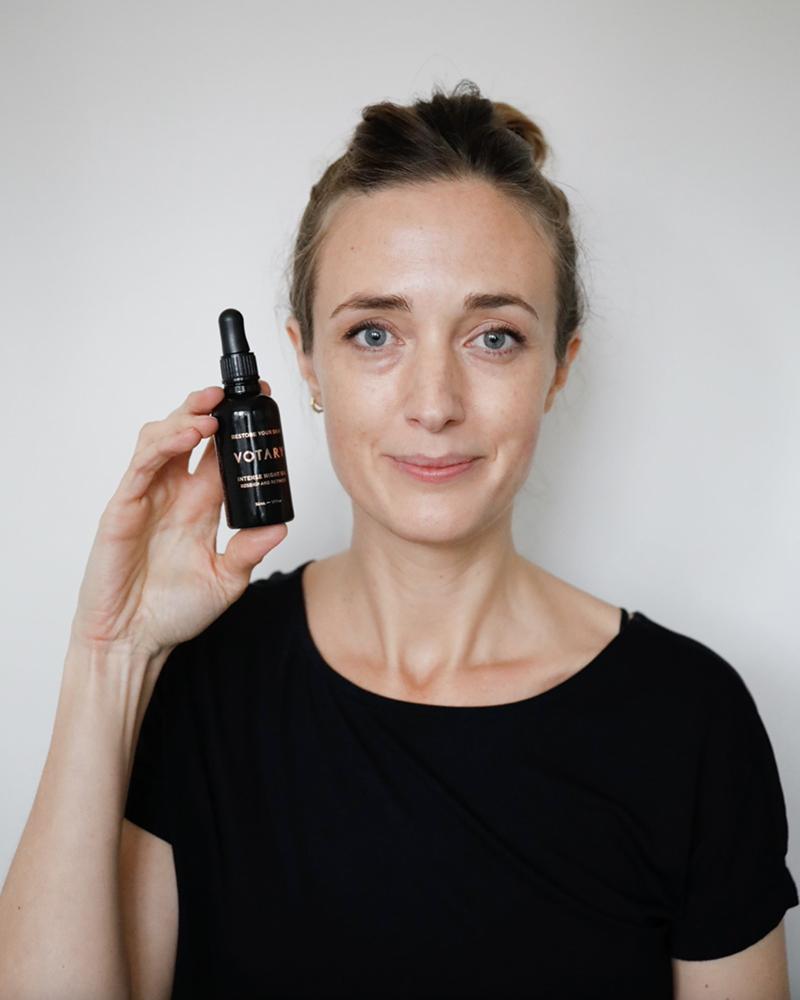 Step 1
Dispense four to five drops of the oil into the palms, then press together to distribute before smoothing all over the face.
Step 2
To massage the neck and chest, work hands in downward motions from jaw to chest and shoulders.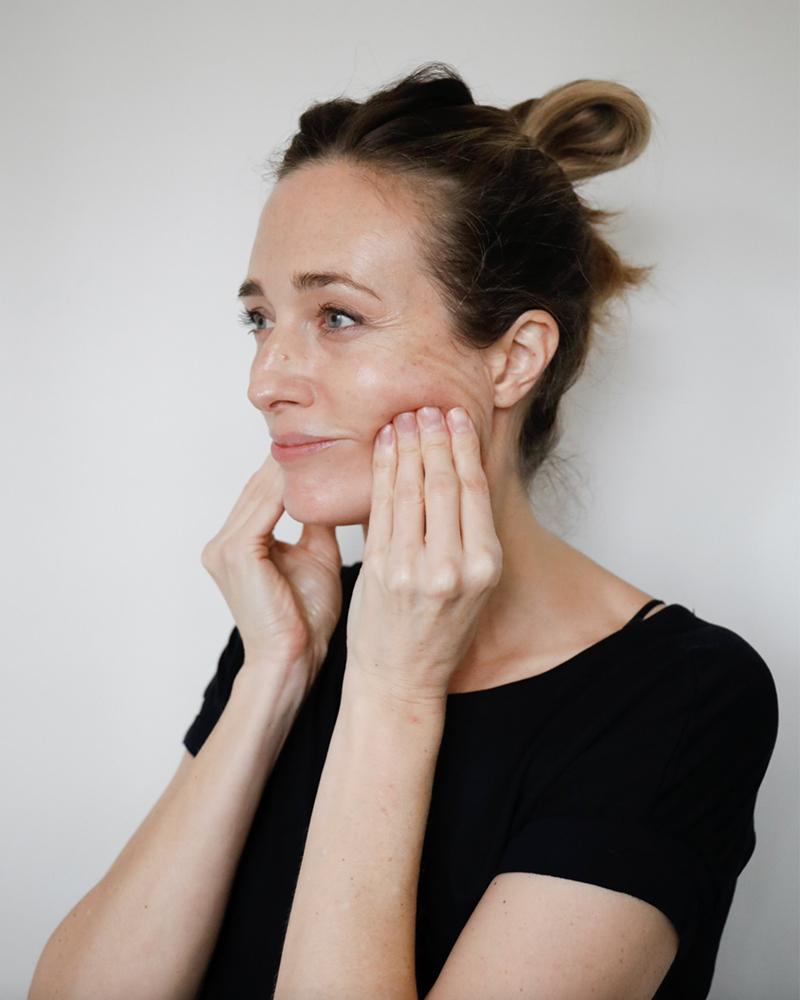 Step 3
Keeping fingers straight, create claws with your hands and work fingertips into masseter muscles, just below the cheekbones – great for those who grind their teeth in their sleep.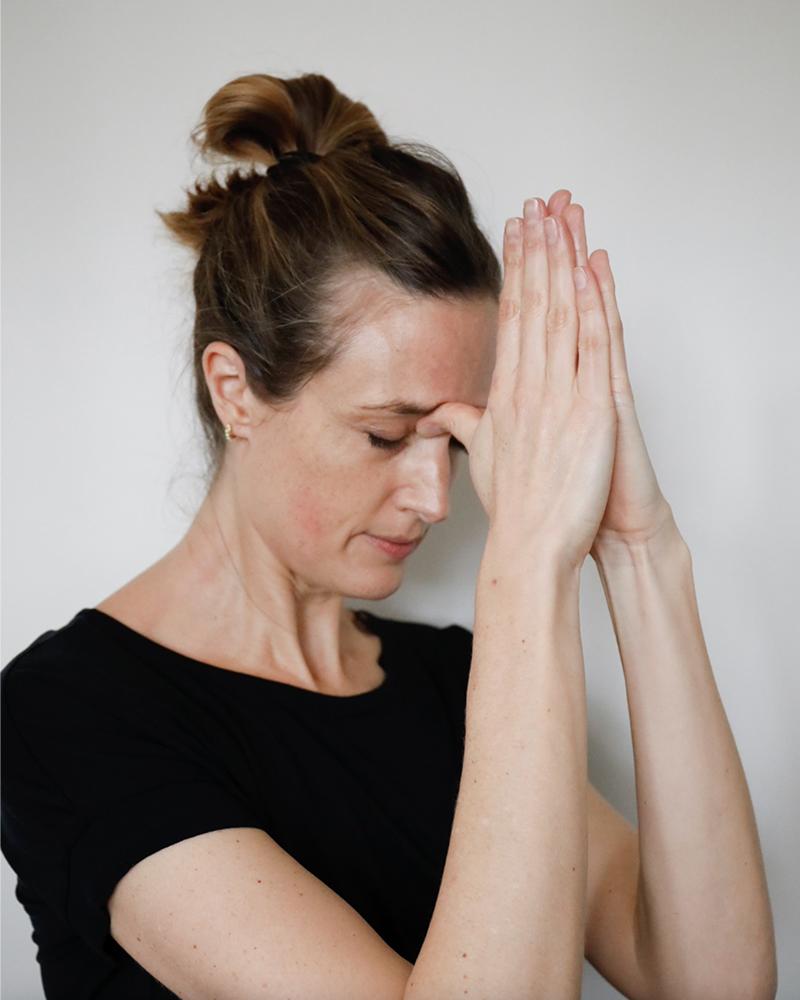 Step 4
Press thumbs into either side of your nose bridge, then gently work fingers around the orbital bone to clear congestion and puffiness.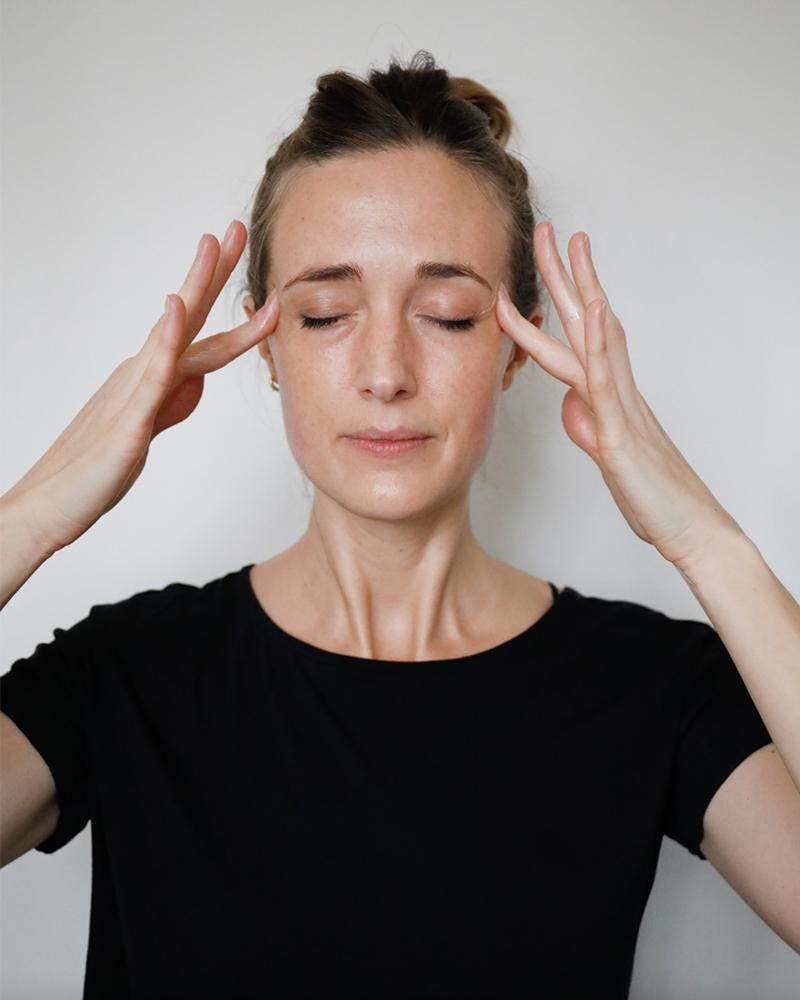 Step 5
Press index fingers into temples to soothe any eye strain and prepare the eyes for sleep.