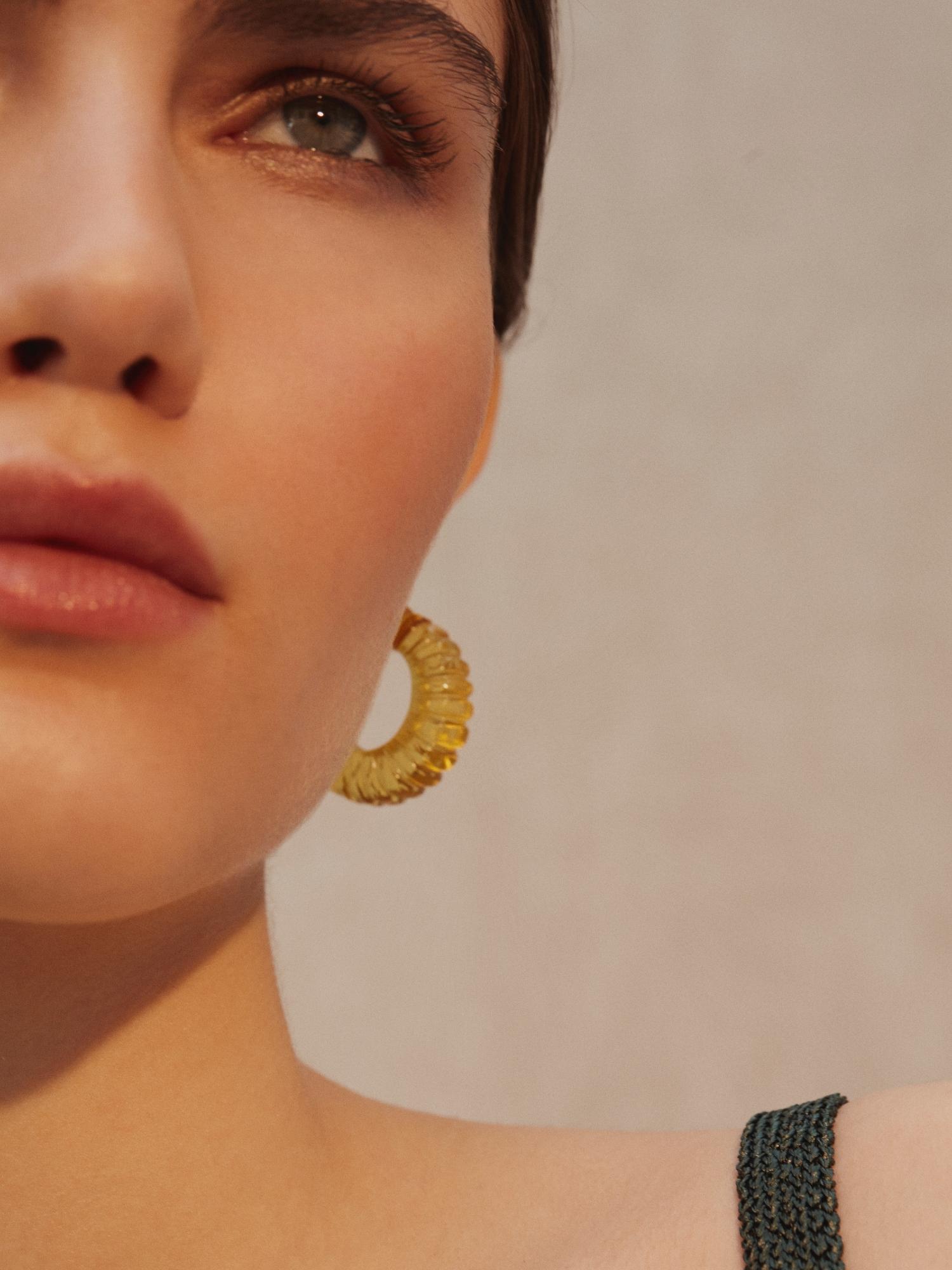 The Top
Hoop Earrings
Failsafe hoop earrings - but not as you know them
Shop the edit
By: Kate Przybyla
Hoop earrings: their circular form is the symbol of eternity, so it's apt they've been a stylish go-to for centuries. This season however, designers have toyed with form, texture and embellishment to create exciting variations. It's time to see hoops in a whole new light.
Shyla
Shyla's tinted glass hoops define understated statement appeal. Crafted from ethically sourced materials, wear them for a sleek, modern finish with sustainable credentials.
Shop now
Otiumberg
Elegant, eye-catching, and artfully twisted, Otiumberg's chunky hoops tread the line between modern and classic.
Shop now
Maria Black
Copenhagen designer Maria Black is renowned for her hoops, and this contemporary design balances chunky proportions with a unique disrupted form.
Shop now
Alighieri
London-based Rosh Mahtani weaves her signature style into these textured hoops, each with an organic carved finish.
Shop now
ANNI LU
ANNI LU's drop hoops pour the essence of summer into vibrant turquoise resin for a stylish, free-spirited mood.
Shop now