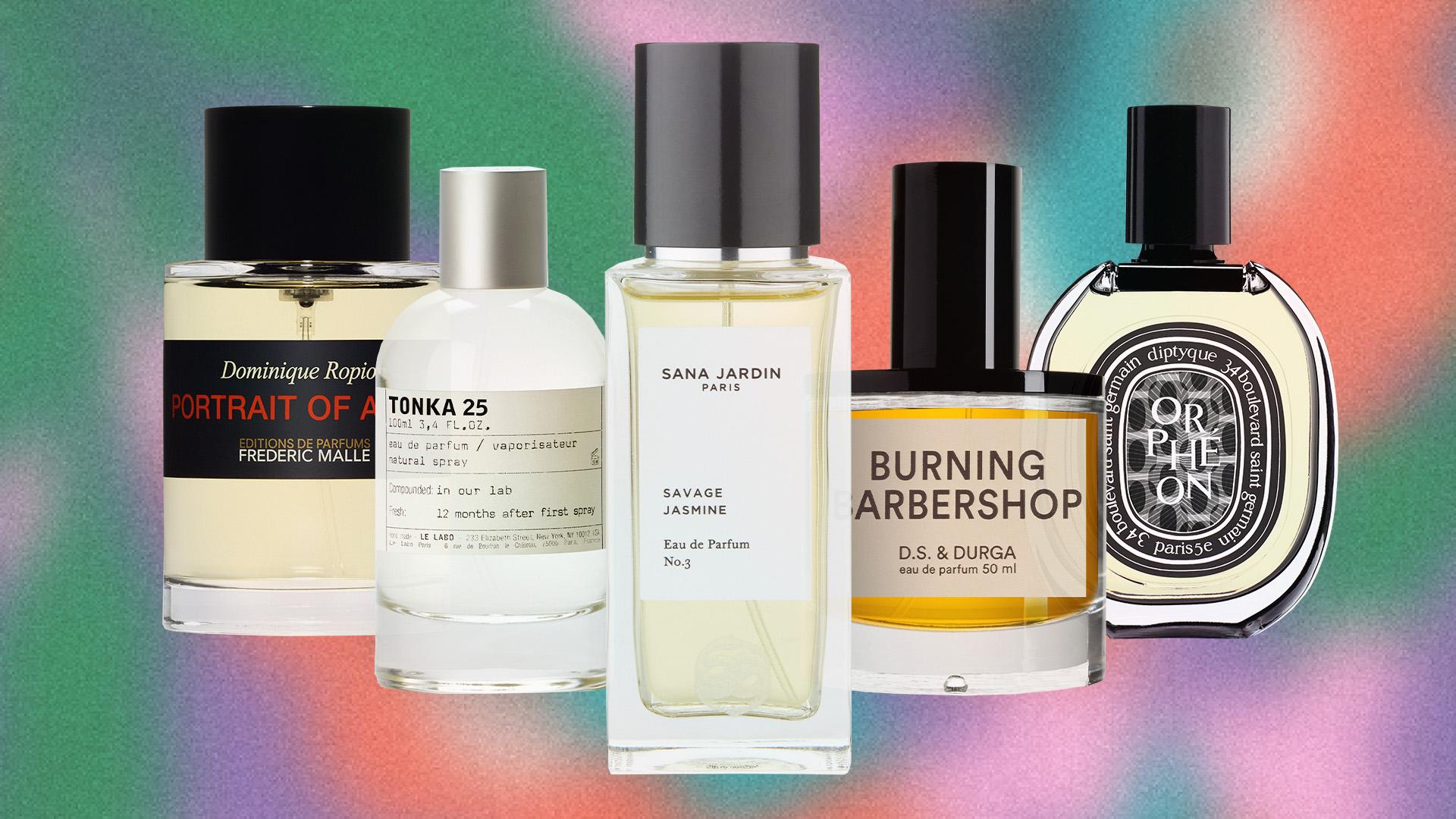 If you're going to fall in love with a signature scent, make sure it's in it for the long haul. Fragrance writer Alice du Parcq explains how to find the best long-lasting perfume possible
Trust is essential when shopping for beauty, from the efficacy of a serum's actives to the smooth buffability of a bronzer. I do think fragrance is an exercise in trust, too, and it's repaid in longevity with a recipe that will stretch out for hours. Otherwise, what's the point? Except perhaps on a very hot day, who wants a fleeting butterfly fragrance that will flutter off in minutes? I want a fully committed snail-paced scent that will really cling on, leaving a decadent aromatic trail that tells a story with every chapter-turn of the day's adventures. Having smelt over 300 perfumes this year alone, and quizzed noses and experts for two decades, here is what makes a fragrance truly long-wear, from smart spraying tricks to the ingredients that last the distance.
Perfumers use 'fixative' ingredients to anchor down their fragrances; they're extracts (some natural, some synthetic) with large-sized molecules that take a long time to evaporate from the skin. They tend to be quite hefty smells and they also help the more volatile notes behave themselves and stay put, as if wrapping them in a cocoon to stop them floating away. A good idea is to look for fragrances that focus on these fixatives as the main event, and the good news is that there are some for every taste:
If you love those addictive, calorific gourmand scents, aim for perfumes with a vanilla, tonka bean and praline presence. Try Kilian Angel's Share, £165 for 50ml, with its added shot of boozy, sticky cognac; Le Labo Tonka 25, £216 for 100ml, is a warm, musk-soft, caramelised skin hug; and Diptyque Eau Duelle, £140 for 75ml, is an earthy, spicy vanilla that is so true to the natural extract, it's like scraping a pod directly onto your wrists.
If you prefer a woody fragrance, aim for an overdose of sandalwood or cedarwood, which give perfumes a rich, damp, chopped-trunk earthiness. Try Diptyque Orpheon's (£140 for 75ml) polished-wood tribute to a 60s jazz bar, or Le Labo's iconic Santal 33, £216 for 100ml, that will have strangers running down the street after you. Agarwood (Oud) delivers a prominent smoky and mildly animalic linger – find it in Vilhelm Parfumerie The Oud Affair, £185 for 100ml, and Acqua di Parma Oud & Spice, £201 for 100ml. Nothing – and I mean nothing – I have ever come across lasts as long as Frédéric Malle Promise, £270 for 100ml. It features a mammoth quantity of cypriol, a woody oil that smells like tree bark and bible pages. It penetrates your pores for days and one spray is a forcefield of gasoline, spiced roses, creosote and libraries – it sounds absurd but, wow, a must-try
Floral fan? Aim for velvety, creamy petals such as magnolia, tuberose and jasmine, which have fantastic staying power. Try Sana Jardin Savage Jasmine, £180 for 100ml, or the absolute flower-power-fume that is Creed Love in White, a cluster of white florals that's like inhaling the entire Wild at Heart display outside Liberty's Great Marlborough Street entrance. Rose can be a little tricky if you go too light: the crisp, dewy apple-fresh versions don't tend to last that long, but if you go dark and sumptuous in a Tim Burton thorny-red-rose direction, you'll get that longlasting depth. Byredo Young Rose, £130 for 50ml and Frédéric Malle Portrait of a Lady, £270 for 100ml, are as decadent as they get.
For anyone chasing a churchy, spiritual scent, look for resinous fixative base notes such as labdanum, incense, frankincense, myrrh and feral-style synthetic musks, which bring a naughty confessional glow to your aura. Frédéric Malle Musc Ravageur, £210 for 100ml is the most sophisticated filth you will ever spray onto your skin, and Le Labo Labdanum 18, £216 for 100ml is as comforting and soul-soothing as Sunday morning mass.
My advice is to spray with glorious abandon – after all, a measly single spray that you step into isn't really going to last through cocktails and dancing. More specifically, spray your hair since the porosity of each strand will act like a sponge for fragrance. Spritz via a hair mist (Frédéric Malle, Diptyque and Byredo all have excellent options), or spray your perfume into your hairbrush to get great overall coverage. Likewise, spray your fragrance on the tops of your wrists rather than the undersides: the scent will last longer and you're less likely to dilute it when you wash your hands.
Scented body creams and soaps are fantastic way to stretch out the longevity of your perfume – brands such as Le Labo, Creed, Byredo and Acqua di Parma have an impressive selection of matching amenities that lay down a smothering of subtle perfume into freshly cleansed and moisturised skin. I also think everyone should own a perfume 'primer' to give any lighter fragrances a bit of a helping hand. Imagine this as the scented equivalent of a makeup primer, building a dependable framework upon which all the impulsive glosses and colours will stay put. Escentric Molecules' unique Molecule 01, £72 for 100ml, is made of one single synthetic ingredient called Iso E Super, producing a sandalwood-style smell that gives skin a neutral creamy sensuality. D.S. & Durga's I Don't Know What Fragrance Enhancer, £148 for 50ml does very much the same, blending Iso E Super with fresh vetiver and bright bergamot, and a burnt sugar note called Ambrox.
The lifespan of a perfume is a little like our own skin's ageing process. The moment you expose it to the elements, it begins to lose its vitality. When a perfume is exposed to sunlight and warmth, the top notes start to evaporate and your perfume becomes, well, a little boozier, so it's a good idea to shield it as long as possible. Keep your bottles inside a cupboard, and ideally somewhere that doesn't get too warm. Generally, if you keep your perfumes tucked away like this, they can maintain their freshness for a good year or even longer.