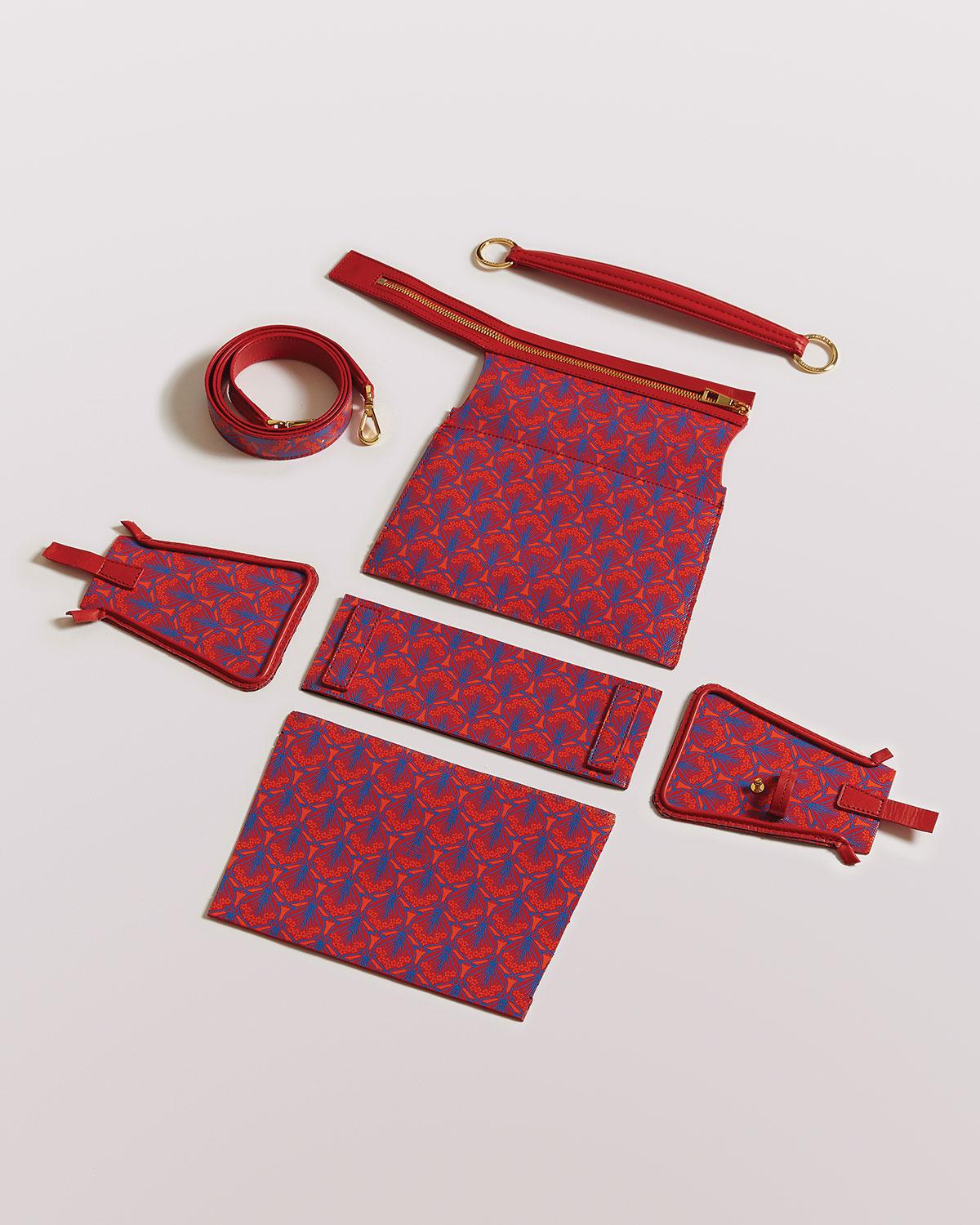 The Best Designer Handbags to Invest in Now
Spotting the difference between a Bag for Now and a Bag for Life really needn't be that difficult. Liberty shows you how to find your perfect designer handbag.
Shop Bags
By: Shannon Peter
Needless to say, not every purchase should be fuelled by practicality alone (where's the fun in that?) but it certainly pays to employ your sensible head when searching for the best designer handbags . With a purchase as special as this, you owe it to yourself to find a Forever Bag, the kind that'll go the sartorial distance, remaining a firm favourite in your accessory rotation for years – if not decades – to come. But what, exactly, grants a bag such longevity? How can you be sure that this designer bag is truly for keeps? Liberty's Head of Buying, Accessories LinLi Teh shares her hard-earned advice…
For work, durability is key which is why Teh recommends investing in leather. "Leather is obviously very strong, so it can withstand the daily assault of cramming in a laptop, purse, sunglasses, water bottle and everything else," she advises. "Look after it and it can last a lifetime." In fact, Teh still uses the Chloe bag she bought with one of her early pay cheques over 15 years ago. Yet leather isn't the only material that offers the kind of resilience required. Big enough for all your handbag essentials, the Iphise Valise, Liberty's iconic top handle bag is woven from durable linen-cotton canvas, and protectively coated to always look as smart as the day it was built.
When the weekend rolls round, complete with its long, lazy brunches, gallery visits and shopping trips, you need a bag big enough for all of the essentials, but small enough so as not to prove a nuisance while you're out and about. Crossbody bags tend to offer the low-profile required. Look to brands like Anya Hindmarch, APC or Acne Studios for classic styles you'll love for years, but if you'd prefer a pop of colour, Liberty's Print With Purpose cross-body bags, which reimagine our archival prints onto a recycled material base, will undoubtedly pique your interest. Better still, they're fully reversible providing double the wearability.
Basket bags have managed to evade the vicious trend cycle, making them a smart investment for a lifetime of beach holidays. For those with the rare ability to pack light, Liberty's Libby Mini Basket Bag is a no-brainer, just about big enough for a book and bottle of sunscreen. However, LinLi is more of a go-big kind of beach goer. "I take a large one, big enough to fit a smaller bag inside, and make sure I always pack a bikini or two, just in case my suitcase goes missing."
While the dream would be to own a different bag to suit every dress in your wardrobe, a more achievable goal is to invest in one or two hard-workers that will go with every outfit eventuality. "In the evening or for events, I try to take as little as possible so something small, squashy and inconspicuous is ideal," advises LinLi. As fun as colourful bags can be, it's a wise idea to consider the shade when making a larger bag investment: "Versatility is key, so you preferably don't want anything too showy so you can get as much use out of it as possible."