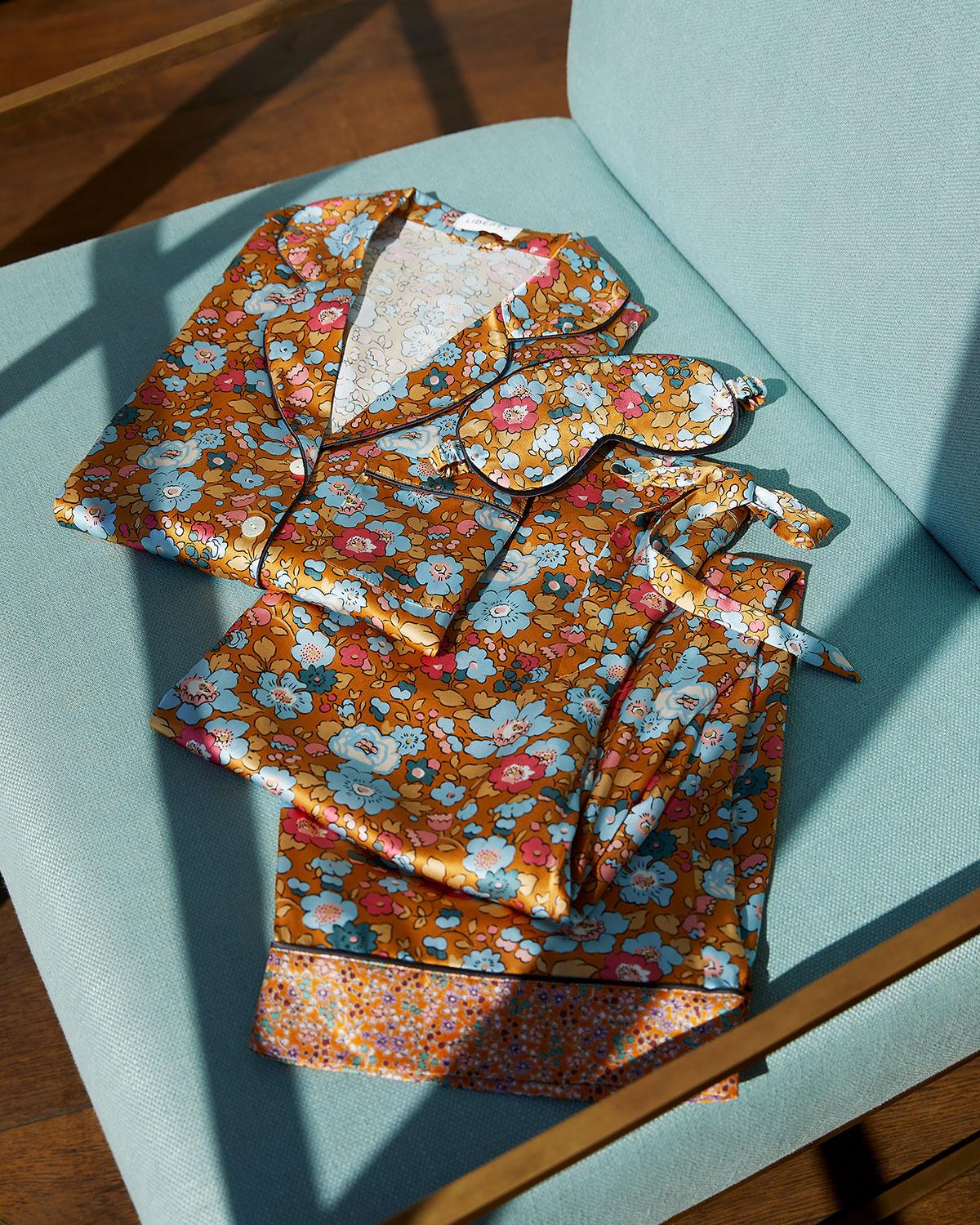 LIBERTY SAYS RELAX
Save It for the Bedroom: The Best Pyjamas for Sleep-Seekers
It's time to return pyjamas to where they truly belong: the bedroom. Liberty shares an editor-approved selection of the dreamiest pairs around.
By: George Elliot
Somehow, the best pyjamas make climbing into bed feel all the more indulgent, just what you need to drift off into dreamland. Don't get us wrong, we're all for wardrobe versatility; if you can wear that silk pyjama shirt on a night out, then why wouldn't you? But there is something rather decadent about saving your most special sleepwear – whether it's a slinky, silky chemise or a crisp pair of cotton pyjamas – for its true, original intention: sleeping. Here, Liberty cherry-picks the best pyjamas for women for your most stylish night sleep yet.
Columbia Road Silk Satin Pyjama Set, £425
From the exquisite blooms to the heavenly scents, Liberty's Columbia Road print manages to capture the paradise that is the eponymous flower market. Made using the finest silk satin, this full-length, long-sleeved pair, complete with piped cuffs and notched lapels, feel lustrous and soft-to-the-touch, just the thing for a full eight hours in dreamland.
Shop Now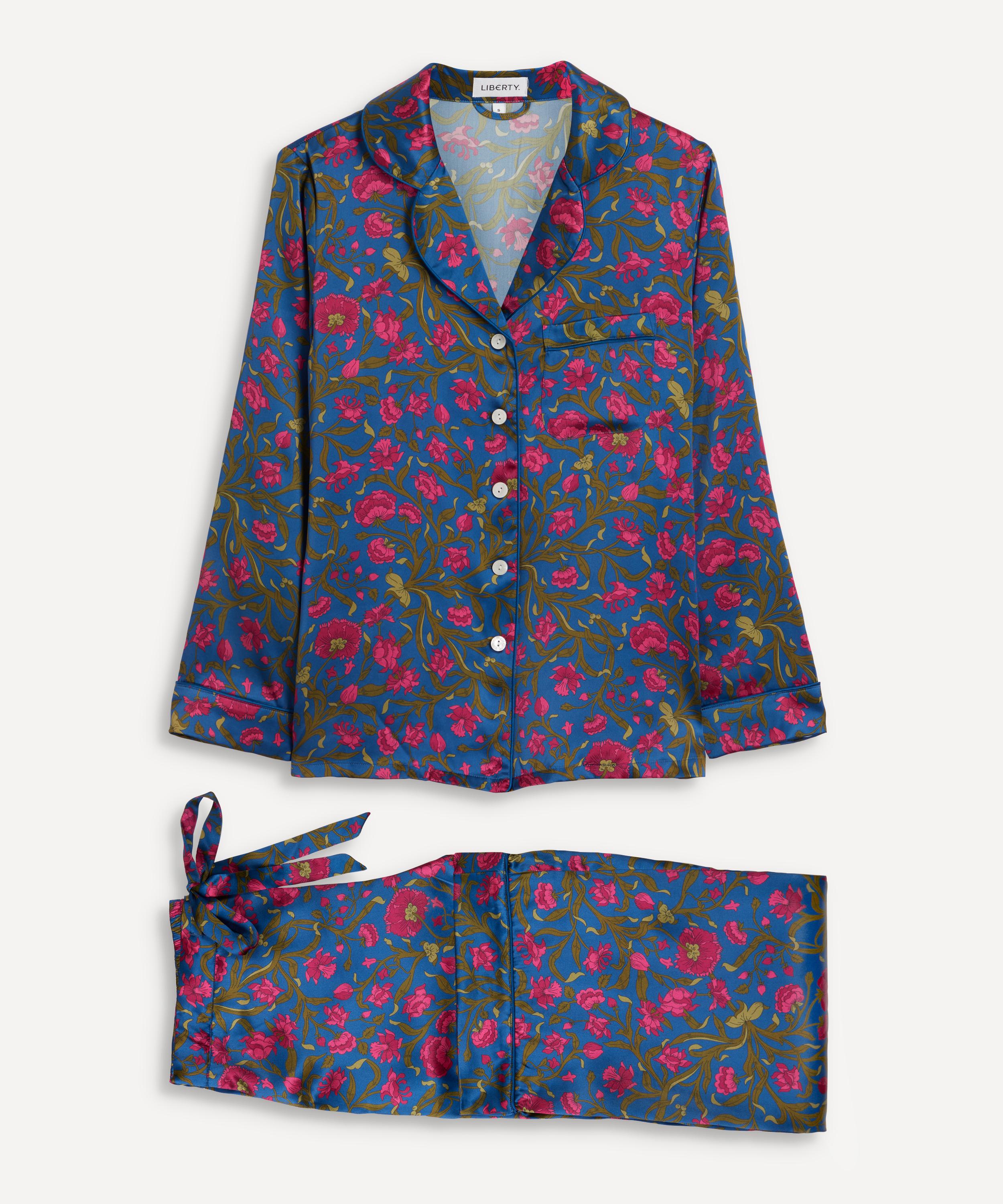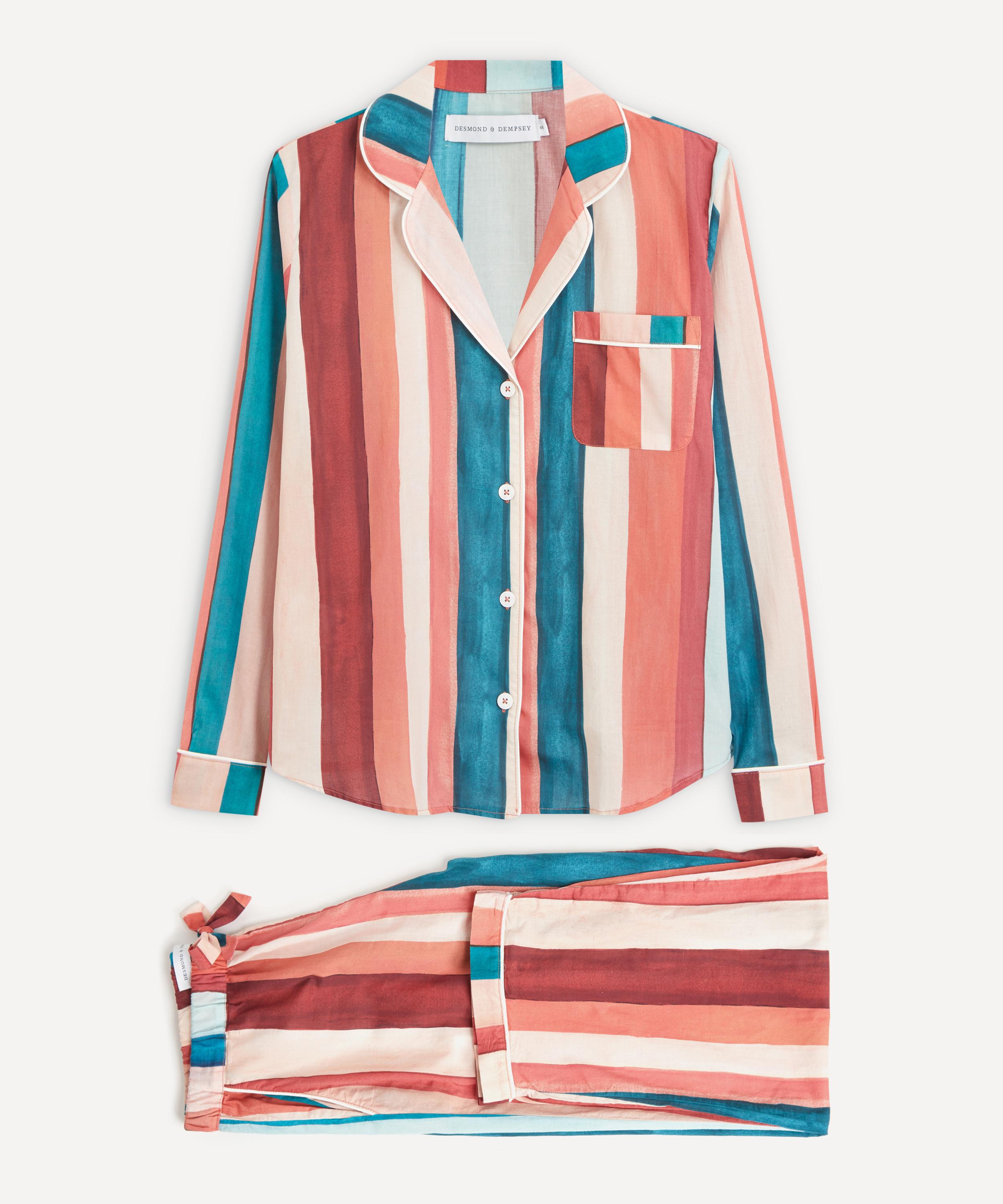 The Stripe-Print Long Pyjama Set, £150
Classic though they may be, striped pyjamas are never boring if Desmond & Dempsey is involved. Take this pair, for example; with a brightly and painterly print, loose-fitting cut and made from 100% cotton, they're just as delightful to lounge in as they are to look at.
Shop Now
Laura's Reverie Tana Lawn™ Cotton Chemise, £225
Here's proof that style and comfort are not mutually exclusive. Liberty's cotton chemise, decorated in an intricate poppy pattern by renowned designer Charles Francis Voysey, features adjustable spaghetti straps and button fastenings at the front and back; in other words, you can make it feel as flowy or as secure as you like.
Shop Now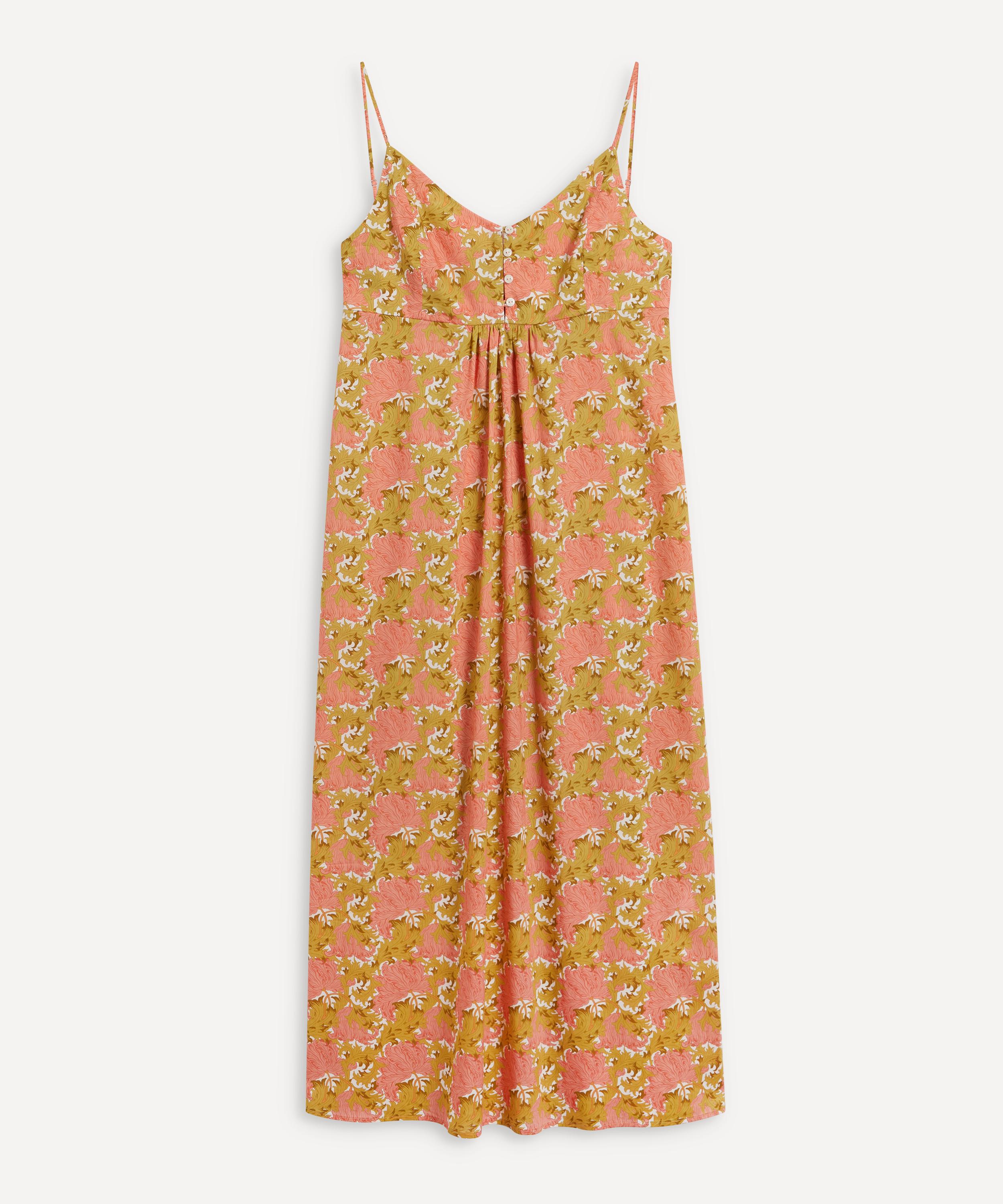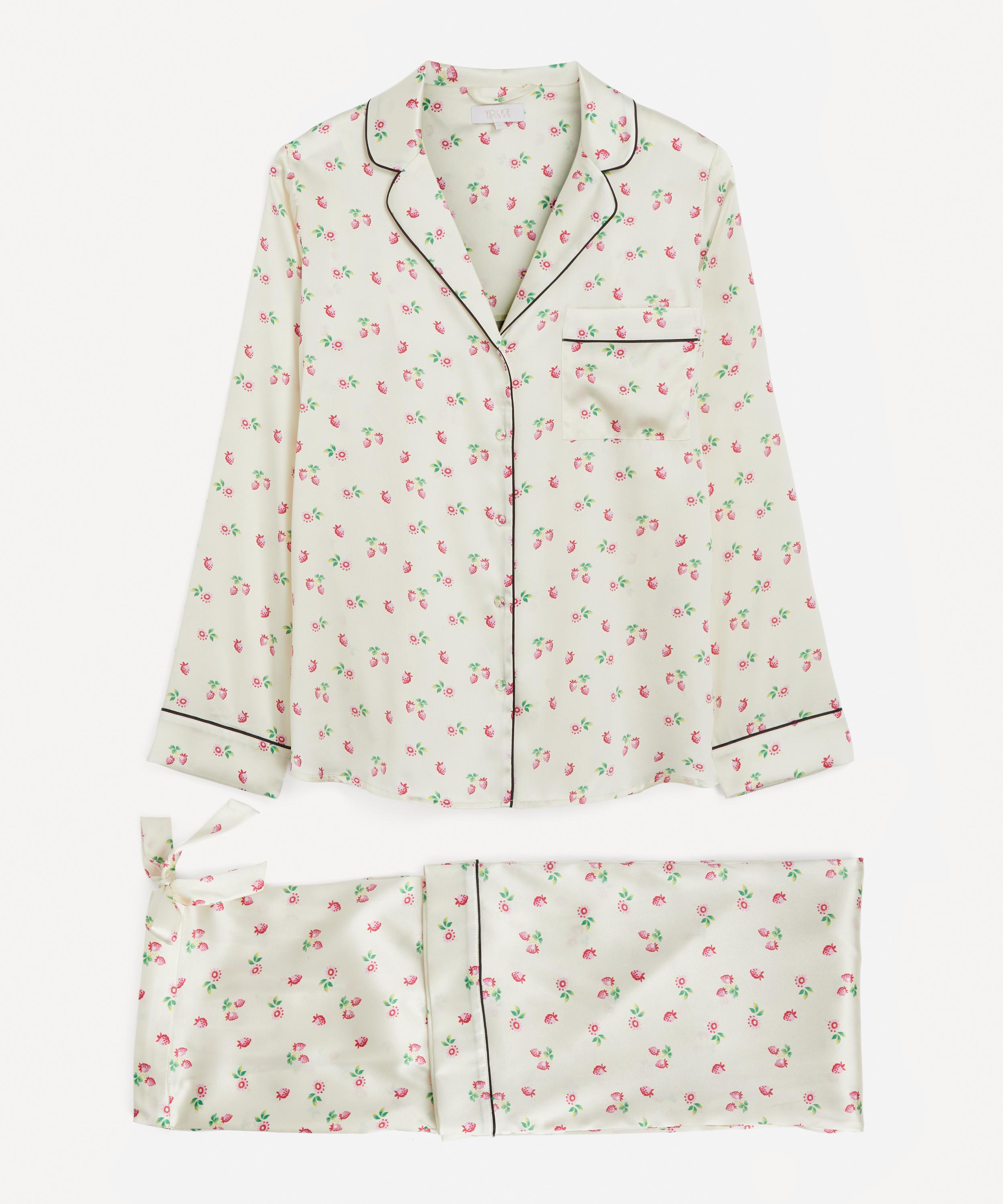 Classic Silk Pyjama Set, £280
Sometimes simple is best when it comes to perfectly soporific sleepwear. Agreed? Then get into bed with Yolke's Classic Silk Pyjama Set. Constructed from fine stretch silk, cut for a roomy, comfort-is-key fit and decorated in a delicate strawberry and flower print, climbing into these long-sleeve pyjamas will set your self-care routine off to a tranquil start.
Shop Now
Ianthe Blossom Tana Lawn™ Cotton Short Pyjama Set, £195
Liberty's Tana Lawn™ cotton is something of a marvel. Breathable, fine and durable, it's the kind of fabric that will keep you both cosy and cool during the night. Here, it's bedecked in Ianthe Blossom, a dainty pink Art Nouveau print and fashioned into a short pyjama set, perfect for balmier evenings.
Shop Now