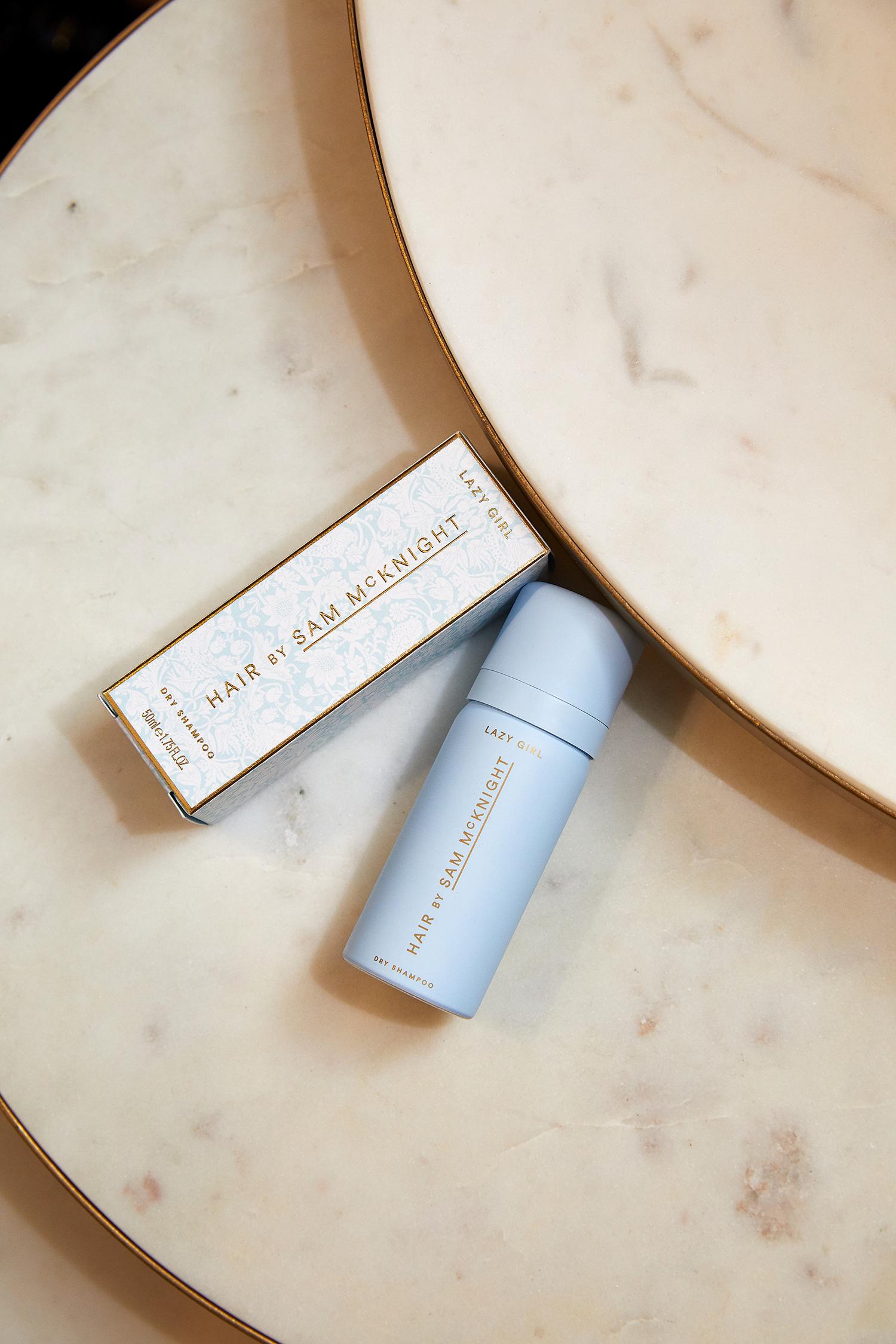 Revise the Rules
Good Hair Habits
Learn the new laws of hair care for a ritual that spins straw into gold
Shop Hair Care
The world of hair care is plagued with myths – so, while perfecting your repertoire remains a priority, we're here to bust them. New generation hair care needn't be lengthy or taxing – just a few simple switch-outs and bit of perseverance paves the way to healthy, luscious locks you never knew you had.
Wash Less Often
Excess washing only dries hair out – but the bid to banish greasy roots often overrules. Train your scalp to produce less sebum by reducing washes to once or twice a week. With a bit of perseverance, hair will behave better, appearing softer and healthier than ever. To make the transition seamless, recruit help from the expert-approved Lazy Girl Dry Shampoo from Hair by Sam McKnight in between washes.
Shop now
Reduce Friction, Reduce Frizz
Friction and frizz are inextricably linked – and the answers lie in the fabric of your routine. Ditch your classic terry towel in favour of a microfibre version (or a cotton t-shirt), gently blotting and squeezing out moisture, rather than wringing and tugging. The lower the surface friction of the fabric, the better – so sleeping on Slip's cult silk pillowcase is an additional switch that will only make hair smoother.
Shop now
Address the Inside
Superficial treatments are a great quick fix, but often the long-term solution lies below the surface. Supplements can take time to yield results, but benefits that extend to skin, hair and nails make it worth the wait. Try Votary's Super Seed Nutritional Supplement stirred into in a smoothie or drizzled over a salad for a hit of omegas and essential fatty acids proven to give locks gloss.
Shop now
Turn Down the Heat
We're all attuned to the dangers of heat styling – some having suffered more ill effects than others – but that doesn't stop us reaching straight for the irons whenever we see a strand out of place. It might mean some soul-searching and serious willpower, but you'll be surprised at how your hair begins to thank you when all the other steps are in place. Allow OUAI Air Dry Foam to be your guiding light, encouraging natural wave patterns and fighting frizz while hair dries naturally.
Shop now
Make a Commitment
Once you've laid the foundations for an eternally healthy head of hair, devote yourself to keeping it that way. No hair repair journey is complete without OLAPLEX – the game-changing bond-building technology that has transformed the salon industry. Make time for No. 3 Hair Perfector at least once a week for unrivalled strengthening and damage repair that only improves with time.
Shop now
Still need help with hair care? Our beauty experts Roy, Deborah and Katerina are on hand for bespoke tips and advice. Book in for a complimentary appointment, virtually or in-store.