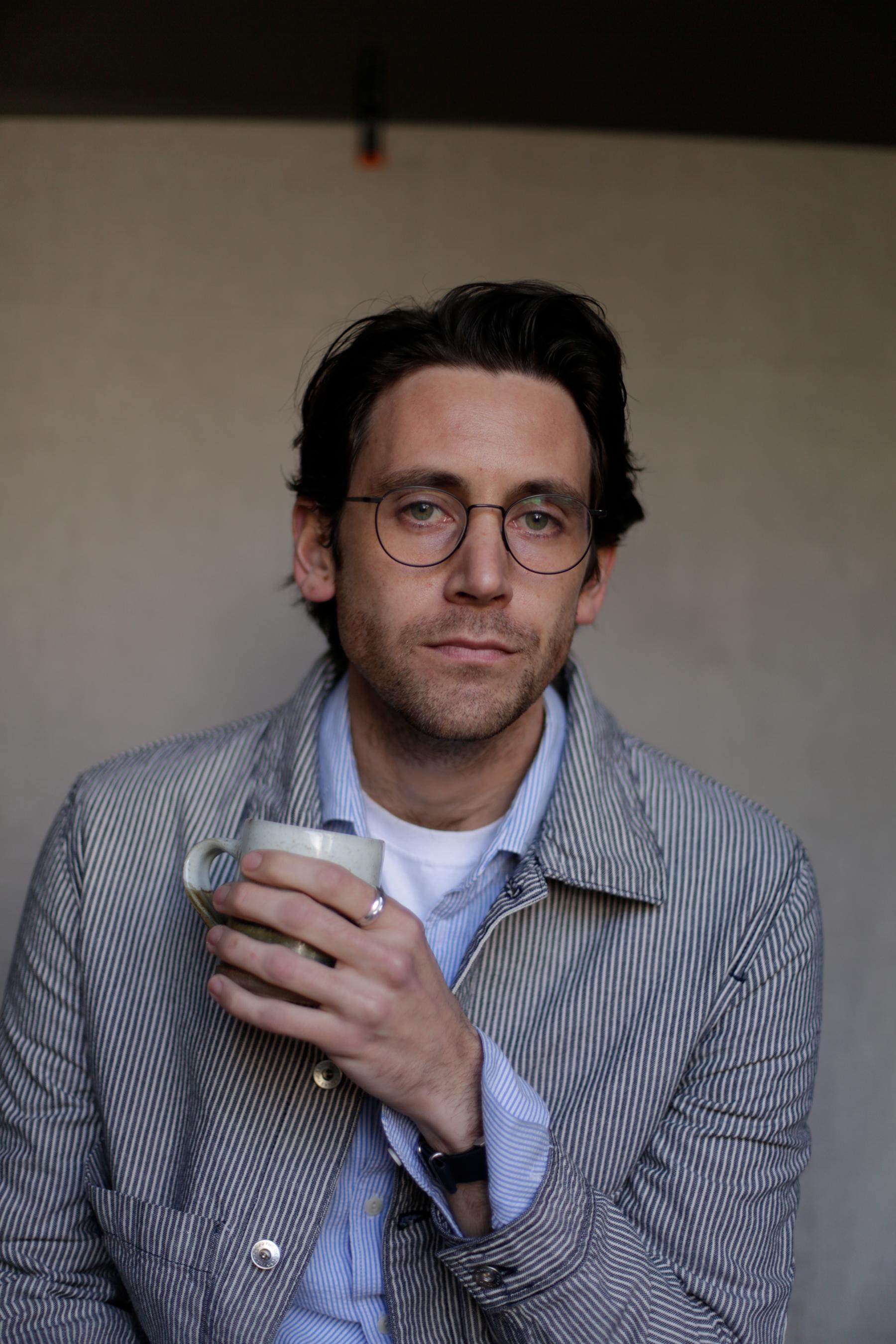 Style Sums
The Esquire Edit X Liberty
Esquire Style Director, Charlie Teasdale, shares one key look to outfit your autumn
Shop the edit
By: Team Liberty
The Autumn/Winter '21 collections have officially dropped, and we've enlisted men's style authority Esquire to curate your autumn essential list. Introducing the fourth edition of the Esquire Edit, an exclusive capsule collection created with Liberty and some of our go-to menswear brands. Sharing his take with an Eighties-inflected look that does dressed-down with a side of polish, Esquire Style Director, Charlie Teasdale, gives us his style sums for transitional styling with staying power.
Ringer Tee
Sunspel
As good as T-shirts get, this crew neck by Sunspel is the perfect base layer. It's super soft and breathable, but its strongest asset is the fit, which has been perfected over decades of research and development at Sunspel HQ. Their tees don't bunch up or twist when you wear them, so they're perfect for wearing under knitwear…
Vinny Jumper
NN07
One of the key trends of the season is the return of Eighties dressing, which means a new wave of washed-out colours, graphic patterns, and voluminous silhouettes. You can find all three in this knit by Danish brand NN07, which will look great worn a little oversized, maybe with one stretch of hem tucked neatly into your jeans.
Doc Savage Shirt
YMC
In case you wanted an extra layer, you could wear the black seersucker shirt by YMC as an overshirt over the NN07 sweater. It's dimpled texture and boxy shape give it the robustness it needs to serve as outwear, but maybe don't rely on it to be a coat on colder days.
Tapered Selvedge Jeans
Edwin
A great pair of blue jeans is the bedrock of any good wardrobe, and they don't come much better than those made by Edwin. Selvedge denim - that cut from the edge of the roll and considered to be the best quality – will age beautifully over time, but still keep its toughness and structure as the years go by.
Woven Belt
Anderson's
My own view of belts has changed over the past few years. Traditionally, I thought they should be as discreet as possible, and generally blend in with the trousers they were keeping up. But now it's all about contrast, both in terms of colour and texture, which is why this woven belt is so perfect. It matches the white of the loafers, too.
Loafers
Duke & Dexter
Quite possibly my favourite piece in the whole collection, these two-tone loafers by Duke & Dexter are the perfect shoe for the months ahead. Handmade in England, they will look great with any suit, even a tux, but this Autumn, I'd recommend pairing them with white socks and mid-blue denim jeans.
COMING SOON
Sunglasses
Kirk Originals
One of my favourite eyewear brands, I'm so thrilled to have Kirk Originals involved in this year's Edit. They fuse vintage-inspired design with expert craftsmanship with cutting edge technology to create the best frames money can buy. If the winter sun is shining, don't leave home without them.
=

The OVERALL LOOK is ONE of EIGHTIES CASUAL-NESS THAT FEEDS into the CURRENT, VERY PREPPY STYLING TREND for PAIRING FORMAL SHOES with INFORMAL CLOTHING. IT'S GOOD BECAUSE IT'S COMFORTABLE, IT MAKES a STATEMENT of STYLE WITHOUT HAVING to SHOUT, AND YOU COULD WEAR IT ANYWHERE.