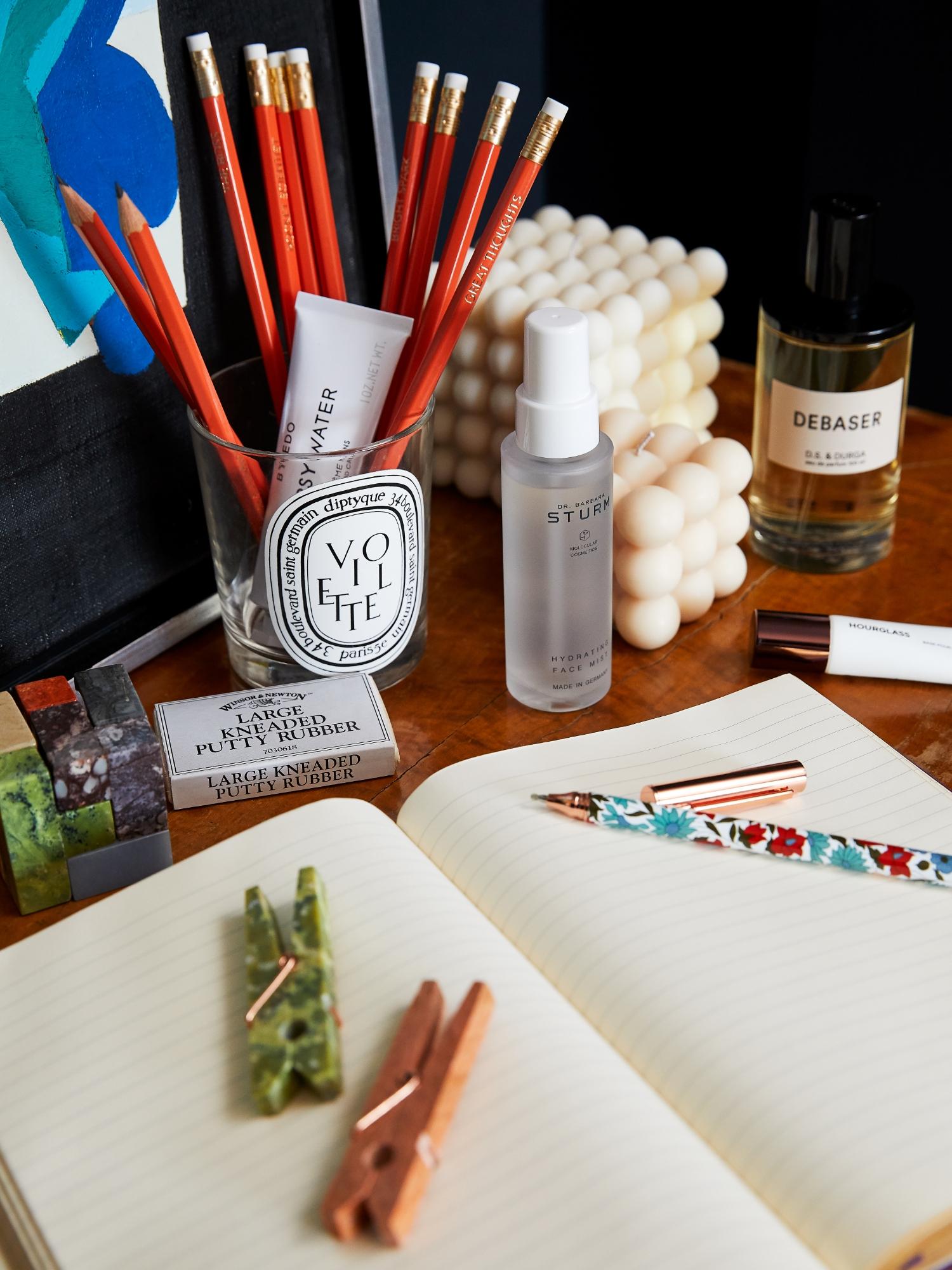 Self-Care To Go
Back to the Office
Elevated travel essentials and home comforts to surround yourself with as the office beckons
Shop the edit
Whatever your stance on working from home, if there's anything the recent stint has taught us, it's that comfort is paramount, and that the little things count. So, whether you're desperate to get back to your desk or dreading flying the nest, we've pulled together the top away-from-home must-haves to ease you gently back into office working.
AVEDA |
Comforting Tea
Stock up on Aveda's Comforting tea bags for portable sense of calm. This herbal blend exchanges jitter-inducing caffeine for soothing certified organic liquorice root and peppermint to instil a sense of equilibrium when the energy is off - here's to doing tea breaks, your way.
Shop now
QMS MEDICOSMETICS |
Replenishing Protection Hand Cream
Gone are the days of popping to the bedroom for regular moisture top-ups - re-enter the desktop beauty curation. Specifically developed to cater to the ageing effects of excessive hand washing, this intensive replenishing hand cream counteracts dryness and aids nutrient retention with a protective lipid blend. The only essential you'll willingly dash back for at risk of missing your train.
Shop now
BYREDO |
Rose Rinse-Free Hand Wash
The latest addition to your travel essentials need not come off clinical - so make your commute that little bit more luxurious with help from Byredo's unparalleled fragrance. This alcohol-based, non-greasy lotion kills bacteria whilst scenting your skin with rose and nourishing with sweet almond oil.
Shop now
NEOM ORGANICS |
Wellbeing Pod Mini
Switch the scented candles for an office-friendly version, courtesy of NEOM Organics. The cordless Wellbeing Pod is effortlessly transportable and requires nothing more than your favourite essential oil blend - poised to calm you through stressful scenarios, and keep control of office air.
Shop now
ANATOMĒ |
Focus + Concentration Essential Oil Blend
While you adjust to the change in atmosphere, utilise essential oils to overcome mental roadblocks, tiredness and loss of focus. This blend is tailored to boost cognitive performance, employing natural stimulants fragonia, ginger, cinnamon and frankincense to awaken and promote clarity - add it to an electric diffuser or drop onto your pulse points and inhale.
Shop now
SUQQU |
Comfort Lip Fluid Fog
For some, makeup might be another ritual lost to 2020 - and the lingering memory of discomfort means lipstick's still out of the question. Enter SUQQU's Comfort Lip Fluid - a lip colour-meets-oil hybrid that douses lips smoothing, plumping and hydrating botanical oils, sealed with creamy matte colour that holds its own, even under a mask.
Shop now