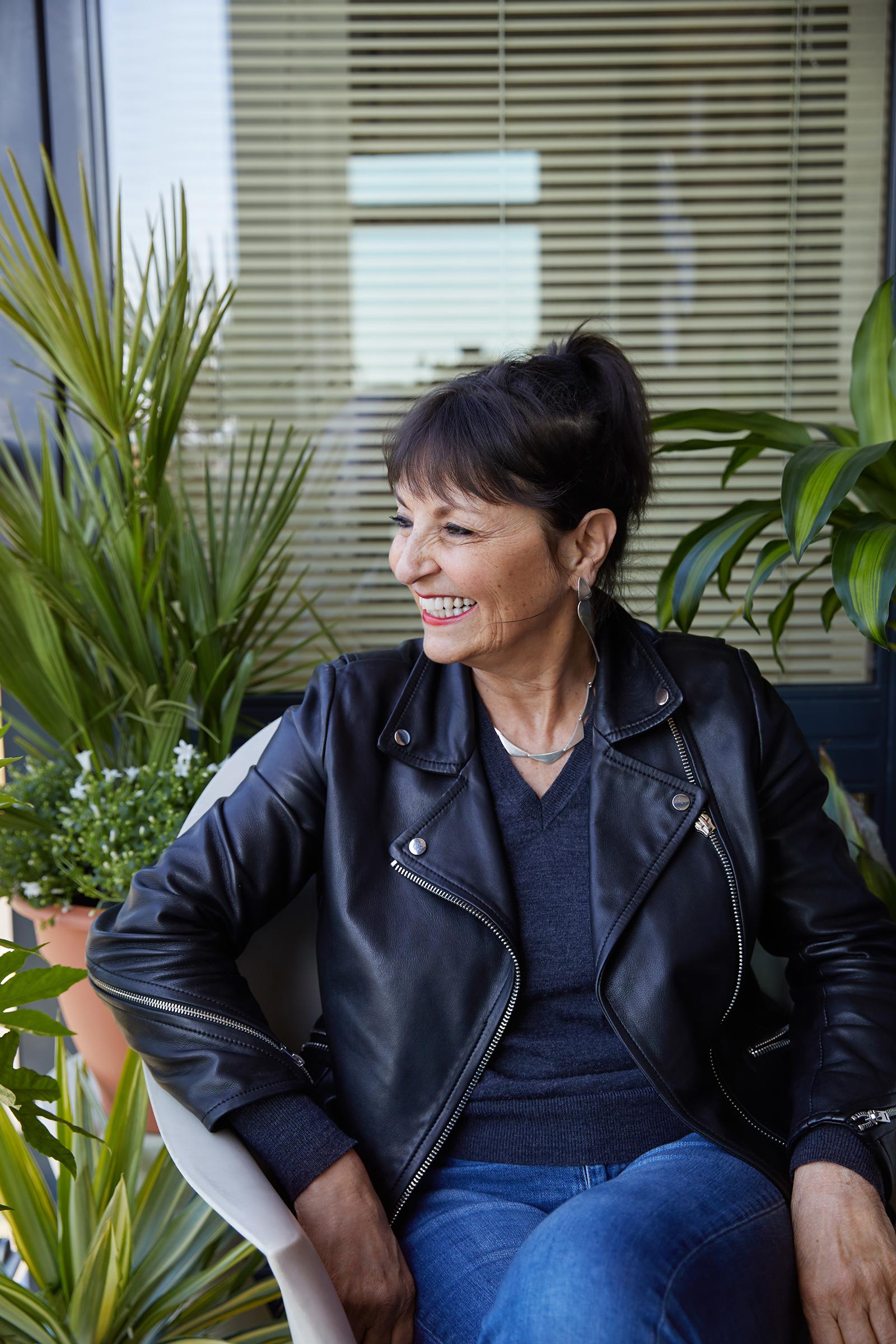 Born to a family of antique collectors, Susan Caplan's address book is a closely guarded secret of the world's finest dealers. Having founded her eponymous jewellery line in 2008, she's instinctively drawn to unique vintage gems – and her decade-spanning collections feature hand-picked, wearable pieces from iconic fashion brands including Chanel, Dior and Givenchy. When she's not scouring the globe for one-of-a-kind treasures, Caplan can be found in her North London home – a serene escape, dotted with rare jewels, Meissen porcelain and Danish silverware. We delved right in…
You come from a family of antique collectors, what influence has this had on you?
A huge influence – my home was always full of works of art; from Georgian Credenzas to Arne Jacobson chairs. Many family members had shops in Camden Passage and I loved visiting on market days. As a teenager, I would also go to antiques fairs and markets to browse but always ended up buying a piece of history. It may have been a Victorian glass dish, a hand-painted floral comport from the 19th century or an Edwardian pendant. I still have (or have passed down to my family) every item I have ever bought. Not even when I started my career as an antiques dealer myself could I bear to part with the pieces I had collected during my youth - I am a sentimentalist!
Can you tell us about your childhood home?
I have such fond memories of our home in Stanmore, North London. My father had a fantastic eye for design and architecture and commissioned revolutionary architect Walter Segal in the '50s to design the house and Terence Conran himself to design the kitchen. The house featured floor-to-ceiling glass windows and wooden floors – a style that was ahead of its time. The décor was exceptionally eclectic; Persian rugs, Georgian furniture and modern art all looked perfectly at home side by side.
W

hen

I

was

21, I travelled

the

world

and

I made sure

to

find out

at

every port

we

docked

at

where

the

nearest antique shops

and

markets

were

. I always

came back

laden

with all

sorts

of

curios.
Are elements of this reflected in your home today?
In every home I have lived in there has been many aspects of my childhood home. Large floor-to-ceiling windows and wooden floors. And of course, the eclectic mix of antiques and contemporary, including the original 1950s Danish sideboard from my childhood home and a 1960s Hille dining table mixed with Victorian chairs that is used for family dinners every Friday
When did you first start collecting yourself?
At 18. I remember going to my first antiques fair in a church in Mill Hill on the Ridgeway. I bought my first piece of antique jewellery there – a gold Georgian aquamarine and seed pearls pendant. My middle daughter has taken ownership of that one! When I was 21, I travelled the world (working on the QEII) and I made sure to find out at every port we docked at where the nearest antique shops and markets were. I always came back laden with all sorts of curios.
What were some of the first pieces you obtained?
Three gold necklaces - one Edwardian and two Georgian pendants. Now my three daughters own them but I borrow them every now and then!
How have you honed your eye?
During my 20s I visited many auctions from Sotheby`s to the smaller local ones. I immersed myself in every book on antiques. I kept them as reference books and owned a huge selection of Miller's antique books from the last 40 years in my home until recently.
What is it about jewellery, and vintage jewellery in particular, that sparks your interest?
I am drawn to an eclectic mix of styles and I find that the range of design seen in vintage jewellery allows me to celebrate so much. I love the intricacies and detail that they show - the flowing designs that seem to come alive with energy and pieces that have such a bold look with so much character to them. Most importantly, they have history and mystery behind them!
Can you talk us through some of your favourite pieces?
I particularly love pieces with a naturalistic stylised design. I am more suited to silver-toned pieces although occasionally will be seen in a gold-toned piece if my outfit calls for it! I am always seen in big statement earrings, my favourite are by Georg Jensen from the '70s. And no one ever sees me without my statement silver bracelet by Henning Koppel - that was a 21st birthday present so it is very special.
And designers?
I appreciate the work of so many designers, not just for their designs but also for their use of materials and their craftsmanship over the years. Christian Dior first introduced the aurora borealis crystal in his pieces (manufactured by Swarovski), which was revolutionary at the time. Trifari's delicate stylised designs have the most intricate of details and Chanel's statement pendants and cuffs are show stopping and always make me reflect on Coco Chanel's influence on fashion.
T

he

fashion industry

is

one

of the

world's biggest pollutants

but

change CAN happen

as

long

as we all

take responsibility

for the

choices

we

make. Being careful

in your

fashion

and

jewellery choices

can

give

you the

individuality

and

longevity

you

need whilst being kind

to our

planet.
Are there any eras you're drawn to in particular?
I love the Deco and Art Nouveau period as well as the '70s (makes me think of my youth!!).
Your jewellery search takes you across world; which places have been highlights?
I don't think any of my travels have surpassed that of India from when I was working on the QEII; the colours, the people, the contrasts - I have such fond memories of my time there. Funnily enough it's the only place I haven't been back to since I started my career. I should fix that!
When you are at home, which room do you spend most time in?
In my lounge surrounded by all my collections amassed over the years and each holding a special memory. There`s the sentimental part of me again!
What are your most treasured possessions?
A book produced by a family member detailing our family tree and all the family's stories over the years. It dates back to 1406 and now includes my own grown up children too. My cousin and I often chat about updating it to include the latest newcomers to the family.
Where did you source your furniture?
Mainly auctions, markets antiques fairs and hand me downs! I don`t get time now to visit them any more but I do miss it.
Outside of jewellery, can you tell us about your other collections?
My collections consist of 18th and 19th century porcelain, some English and a lot of oriental (I love the blue and orange colours they produced). I also have a few pieces of Meissen – my favourite Meissen plate is highly decorated in rich cobalt blue with raised gold foliage. I also have a lot of Danish silverware pieces from Arne Jacobsen. All my collections mean a lot to me. I am very nostalgic and each piece in my personal collection holds a special memory.
Why did you choose to stock your collections at Liberty?
It was my mother who gave me the desire to shop at Liberty. She worked there in the '70s when I was in my 20s so Liberty was always a shopping destination for me. I was always drawn to its wonderful history and architecture too. My three grownup girls and I often spend time browsing, so stocking my collections there seems a natural way to go.
What's next for you?
I want to focus on educating consumers about the benefits of vintage jewellery as a sustainable fashion choice. The fashion industry is one of the world's biggest pollutants but change CAN happen as long as we all take responsibility for the choices we make. Being careful in your fashion and jewellery choices can give you the individuality and longevity you need whilst being kind to our planet.