The Importance of Althea McNish
Come with us as we explore the print designer's lasting legacy on the past, present and future of British textile design
Althea McNish is one of the most important names in British textile design history. With a career that began designing for Liberty Fabrics back in the 1950s, she was known for what she referred to as a 'tropical eye': a lively, riotous approach to pattern and colour that presented a more positive vision to the sombre post-war atmosphere of the time. Here, we take you on a journey through the designers uniquely creative mind and her transformative impact on design...

Read More: What Kind of Liberty Print Are You?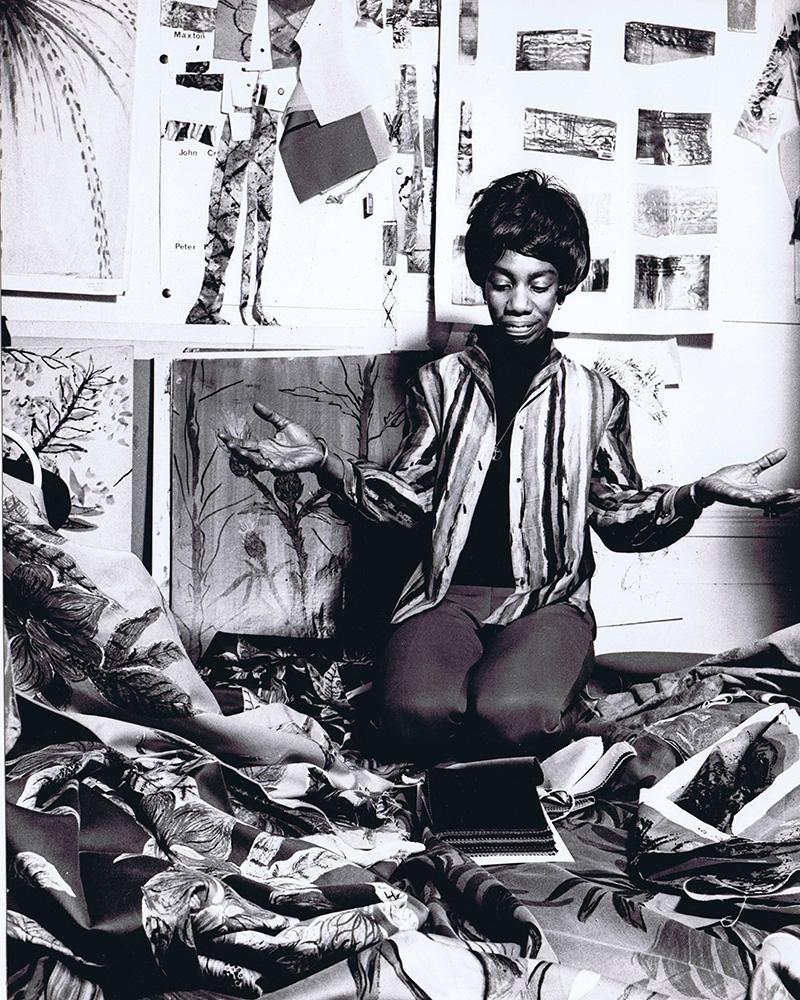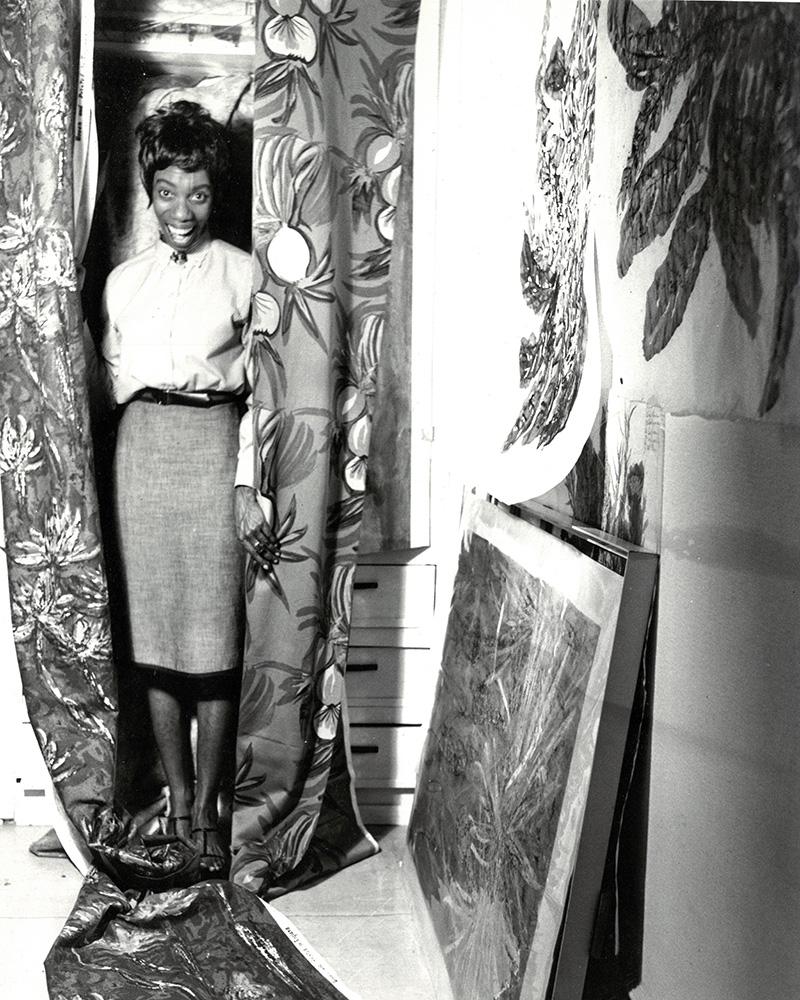 Althea McNish was born in 1924 in Port of Spain, Trinidad and Tobago; her mother was a dressmaker and fashion designer and her father a writer and publisher. During her teenage years, McNish worked as an entomological illustrator, before she and her mother joined her father in London in 1951, where she went on to study printmaking at both the London School of Printing and Graphic Arts, and the Central School of Art and Design.
"On the day I saw Liberty, my professional life started"
Once Arthur Stewart-Liberty introduced her to fabric maker Zika Ascher, McNish's client list rapidly expanded into the world of haute couture and she began designing dress fabrics for Dior, Balenciaga, Schiaparelli, Givenchy and Lanvin. She described herself as an artist, viewing her print designs as simply repeated paintings and ignoring the perceived boundaries between fine art and manufactured textiles. Her bold colourways, thick impasto brushstrokes and hand-drawn lines exemplified her sense of proportion and rhythm, her use of repeated patterns merged abstract shapes with natural, often botanical forms. Despite her death in 2020 at the age of 95, McNish remains an influential creative force to this day.

Read More: Make Your Great (Crafting) Escape with Paradise Lands Fabric Collection
After visiting a student textile exhibition, she was advised by her tutor, artist Eduardo Paolozzi, to pursue a postgraduate degree in textile design. A wise career choice, indeed, as after her Royal College of Art graduation show, McNish's audacious use of colour and refined technical skills were spotted by Liberty chairman Arthur Stewart-Liberty who proceeded to buy her entire graduate collection. Soon after, she was commissioned by Liberty Fabrics to design for the 1958 furnishing and fashion fabric collections, effectively setting the stage for the historic career in British textile design that followed. "On the day I saw Liberty, my professional life started," she famously once said.

Read More: Every Print in Our New Fashion Fabric Collection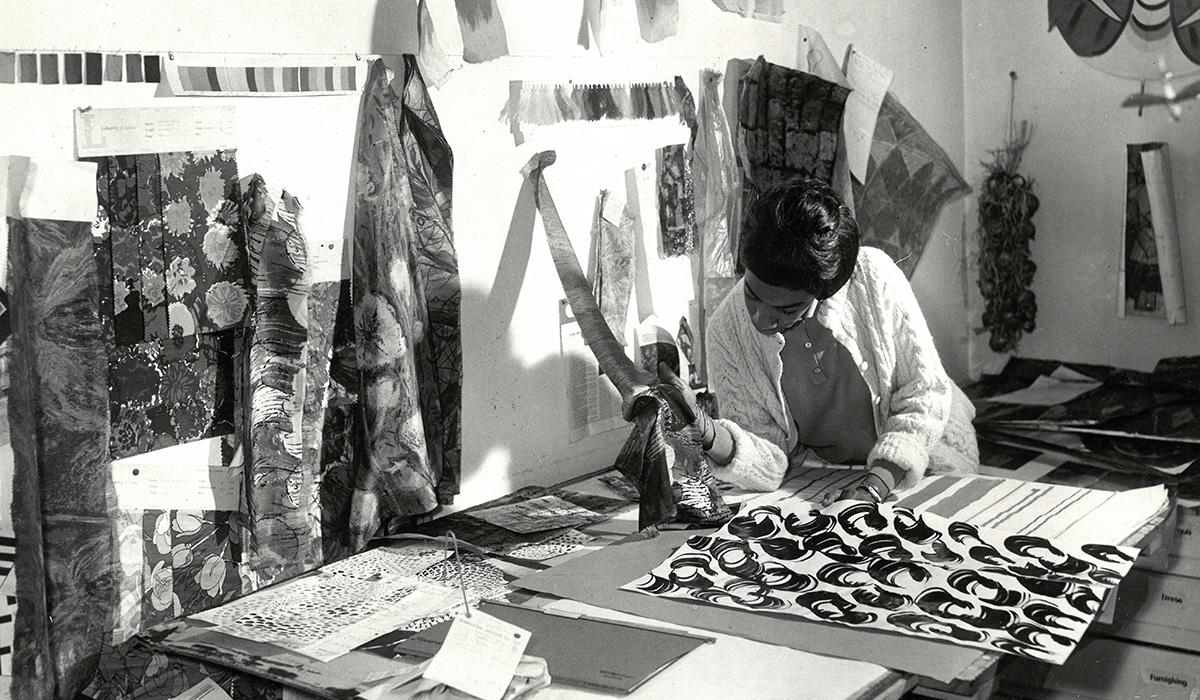 Althea McNish: Colour is Mine presents a unique opportunity to celebrate McNish's work in all its warm, joyous and vibrant glory, accentuating her role in British textile history.
"The true impact of Althea McNish's influence has only just begun to become recognised," says Rose Sinclair, the exhibition's co-curator and lecturer in design education at Goldsmiths, University of London. "Althea presents a rare Black female face in the professional arena of national and international textile history."
"The true impact of Althea McNish's influence has only just begun to become recognised"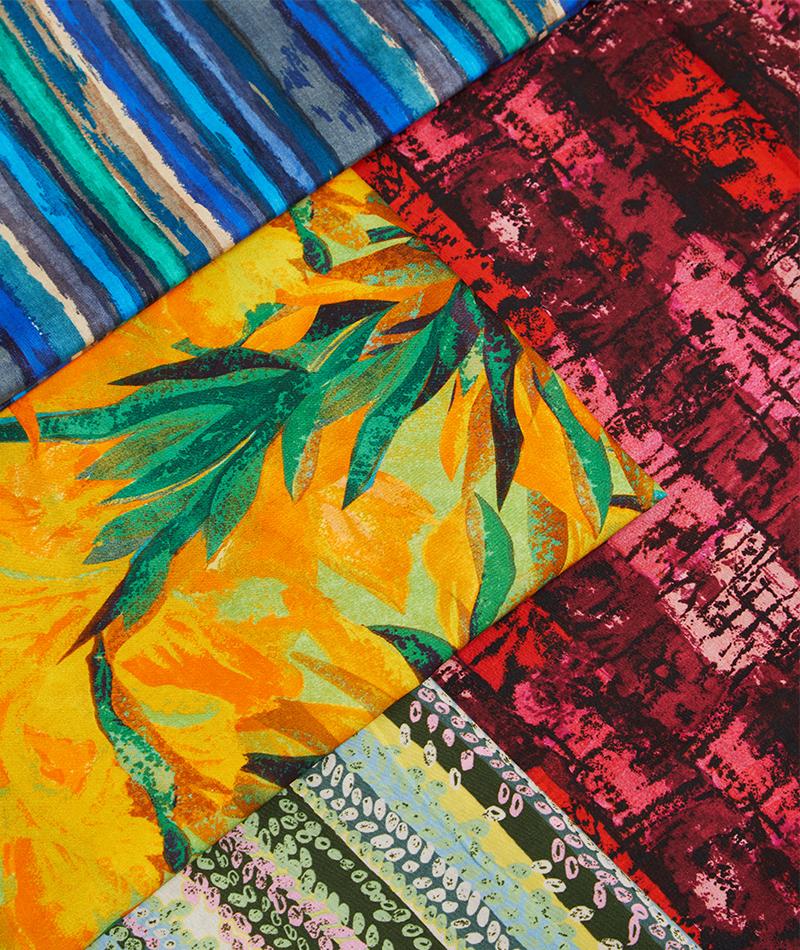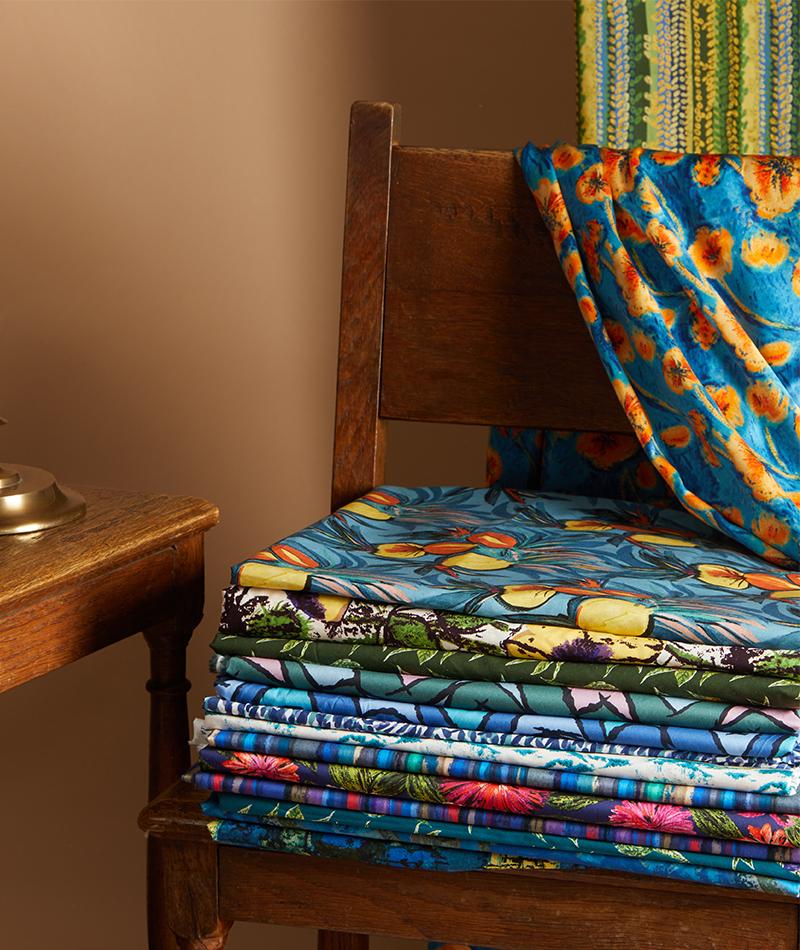 In the artist's first major retrospective, the William Morris Gallery paid tribute to her transformative impact on design back in 2022. Sponsored by Liberty Fabrics, Althea McNish: Colour Is Mine showcased some of her greatest work. As well as iconic and popular works, the exhibition displayed previously unseen items from McNish's personal archive: photographs of her student years, early scrapbooks, and her postgraduate RCA dissertation. A major work and centrepiece of the exhibition was 'Golden Harvest' (1958), a print inspired by childhood walks through a former sugarcane plantation in Trinidad, rice fields and a visit to the Essex countryside.

From the intricate mark-making of Tepeaca Study to the kaleidoscopic patterns of Hula Hula via the whimsical onion motif of Cebollas Garden, her powerful prints are bound to inspire interior and fashion projects of your own.

Read More: How to Choose the Best Fabric for the Job