FuturLiberty
The New Age of Liberty Fabrics with Federico Forquet
In conversation with the renowned couturier and interior design creative behind the all-new FuturLiberty collection
Ahead of our 150th Anniversary, we opened the doors to our world-renowned archive – home to over 50,000 designs spanning from the 1880s to present day – to envision a new collaboration with esteemed couturier and interior designer, Federico Forquet. This is FuturLiberty, an exploration of the unexpected and the avant-garde.

Invited by Liberty to curate a new collection of interiors and fashion fabrics, as well as homeware and apparel, Forquet was inspired by the artistic movements of Futurism and Vorticism, taking cues from the work of famed Liberty designer Bernard Nevill as well as Forquet's Tuscan home. Forquet's challenge to the Liberty designers was to experiment and develop beyond our archetypal Arts and Crafts designs. The result? FuturLiberty presents a collection of bold, geometric prints, available as interiors and fashion fabrics, as well as covetable homeware and apparel to refresh your home and wardrobe.
"I felt energised by the prospect of a new adventure. I have long adored Liberty and I knew that together we could create something really special"
Neapolitan born Forquet's career began when he moved to Paris after being scouted by the legendary fashion designer, Cristóbal Balenciaga. He learned the craft of couture under this disruptive visionary before turning his attention to the world of interiors. Here, Federico Forquet talks us through the inspiration behind his vision for FuturLiberty and his first visit to own iconic Tudor store…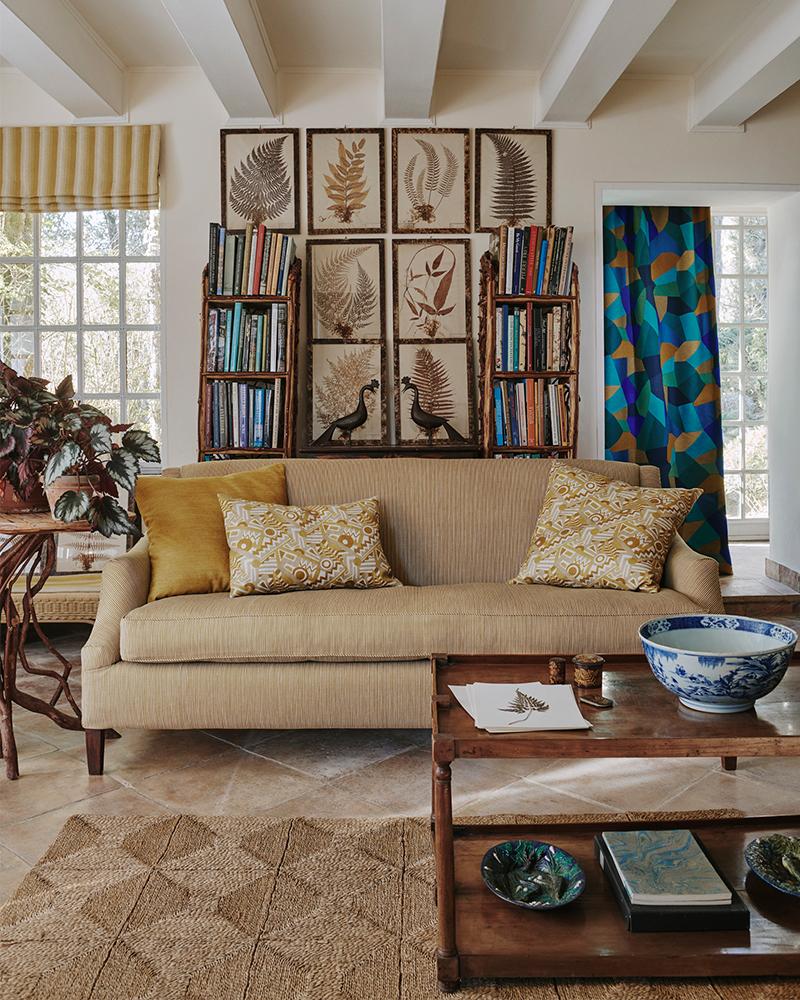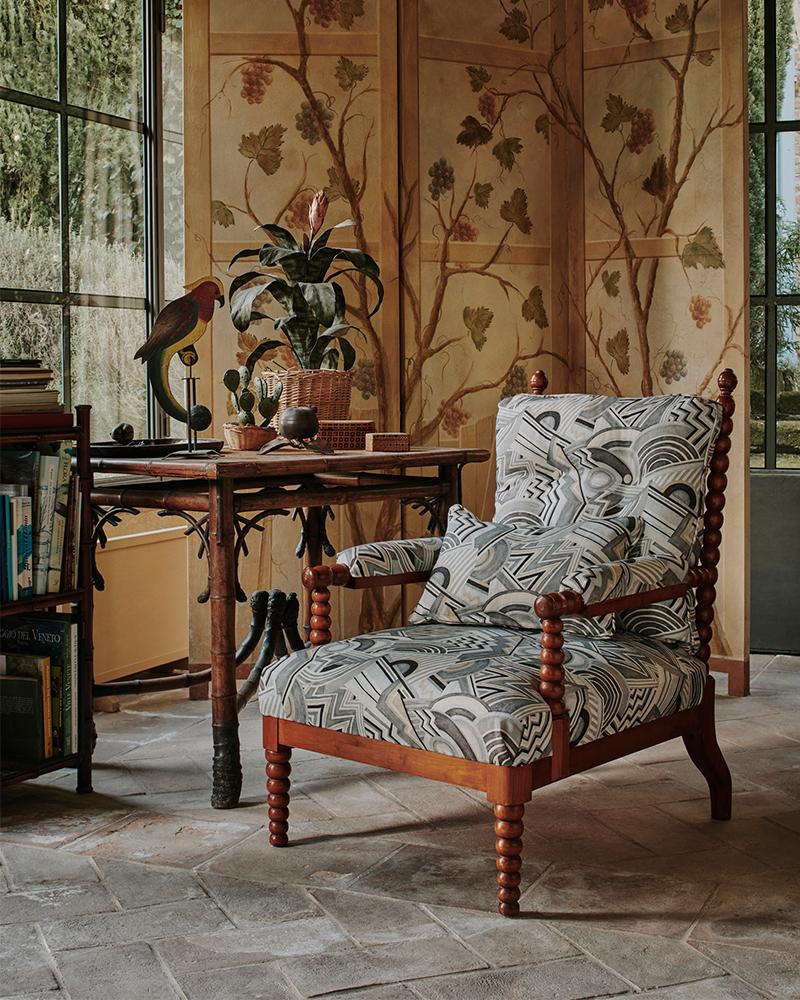 Tell us about your creative process working across both Liberty fashion and interior fabrics
Having dedicated the last 50 years to the world of interiors, following my career as haute couturier, it was a joy working with the Liberty design studio and bringing the fashion and interiors collections to life. We began creating the FuturLiberty fashion collection first and soon after, the aesthetic naturally translated into the interiors fabrics, and products such as throws, cushions, foulards, scarves, as well as men's and women's shirts.
How would you describe your own interior aesthetic?
I live and breathe a style – I see everything in my home as a sense of comfort and practicality which suits my everyday life. It's filled with beautiful objects which I treasure, furnishings, books and my walls are covered in paintings.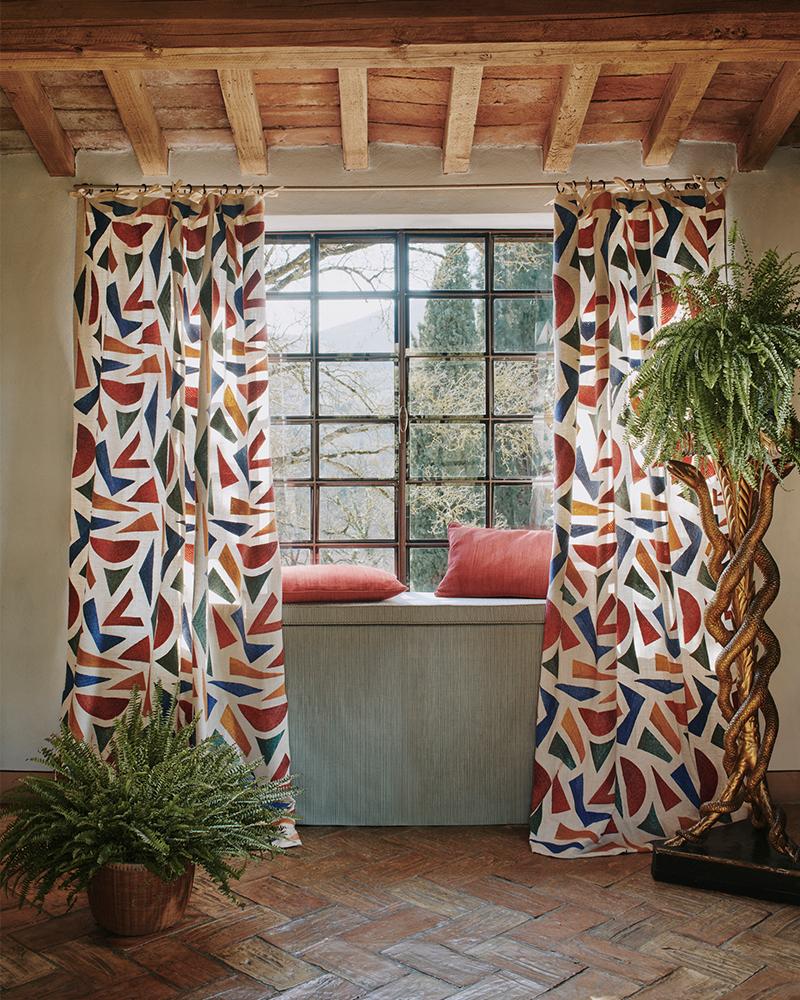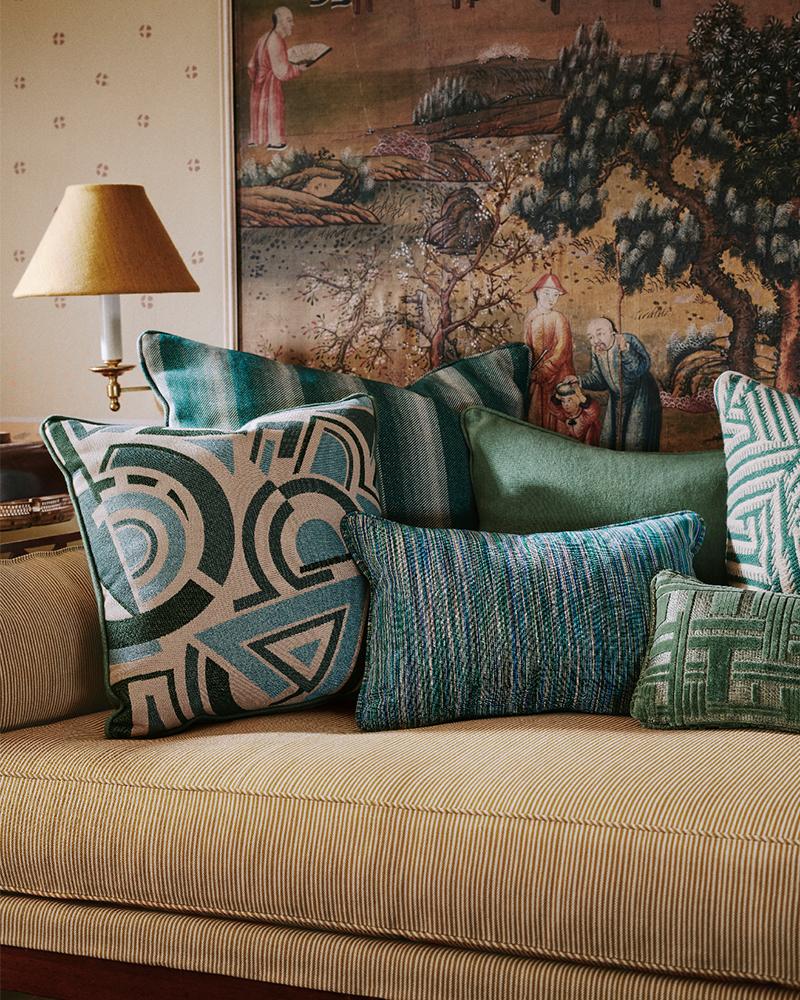 How did your home inspire the new collection?
The FuturLiberty collection was inspired by the atmosphere and the feelings of serenity and harmony which I experience within my home and garden. When working with the Liberty designers, we worked in the garden, 'sitting on the grass'. The fabric prints and colours are influenced by the beautiful, fragrant plants growing within my garden.
How did it feel to create a fabrics collection with Liberty?
Everything I did before the collaboration with Liberty was independent work. Working with Liberty was very innovative - I enjoyed working as a team rather than by myself and with such talented people, it became a joy – I've made some wonderful friendships.

The work was filled with such creativity, fantasy and imagination, and seeing the fabrics come alive within the rooms of my Tuscan home (pictured throughout) was magical. When the Liberty designers and creatives visited my house, the atmosphere changed – it was filled with great stimulus, good moods and creative sentiment.
How do want people to feel when they use FuturLiberty prints?
I would like them to feel comfortable, and hope it encourages people to become more creative within their own homes. I want them to feel like they've helped create this collection as it comes alive within their own homes. Inspired by the Futurists and Vorticists, I want people to feel part of an artistic society.
In which room do you spend the most time?
My favourite room is the veranda, where I have a 360 degree view of the valley, my garden, and the mountain woodlands. In the winter, it becomes an alcove where I feel warm, looking out to the beautiful landscape. It's a great place for inspiration and has become my creative studio - it's filled with my workbooks and some of my favourite objects.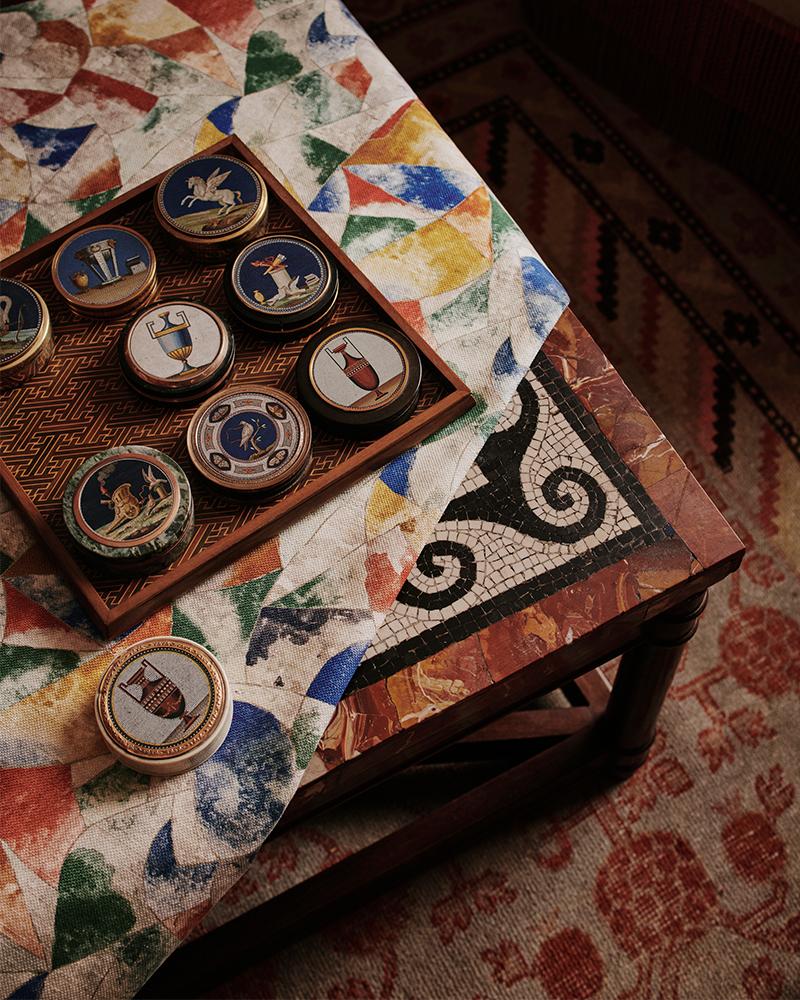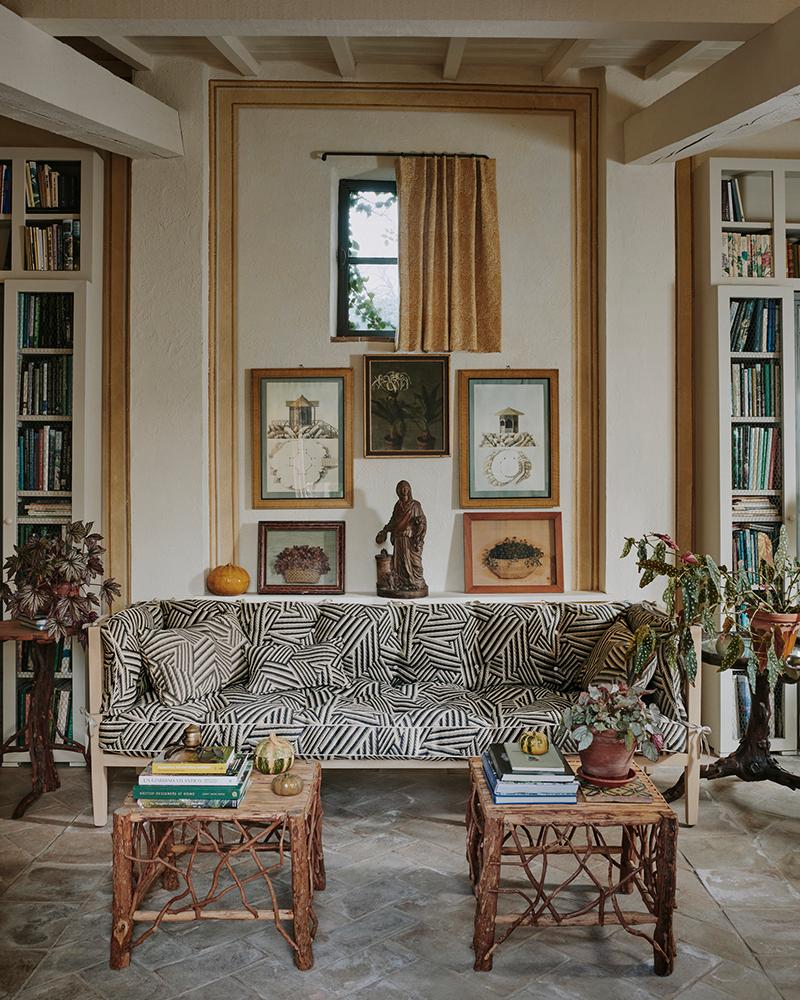 And finally, what makes Liberty 'More than a Store'?
I first visited Liberty soon after World War II. Liberty is more than a store - it's different to any other. The founder Arthur Lasenby Liberty was very passionate about Arts and Crafts, however there is a beautiful balance between the British tradition and new creative discoveries found within the store. All other stores were trying to be very 'new world department style' - instead, thanks to the help of artists and craftsmen, Arthur Liberty turned an old Tudor store into a place of whole new possibilities for upcoming artists and fresh talent.

For a very young man coming from Naples, it was great to see what England had to offer. Liberty's collection of ornaments, fabric and objets d'art from around the world proved irresistible and Liberty affected social change in interior design and dress, so much so that the Art Nouveau period in Italy is called 'Liberty Style'.

My love for the store continued when I returned back to Naples, and I continued buying Liberty ties. After 70 years, I was invited back to work on this collection with Liberty which is somewhat miraculous!