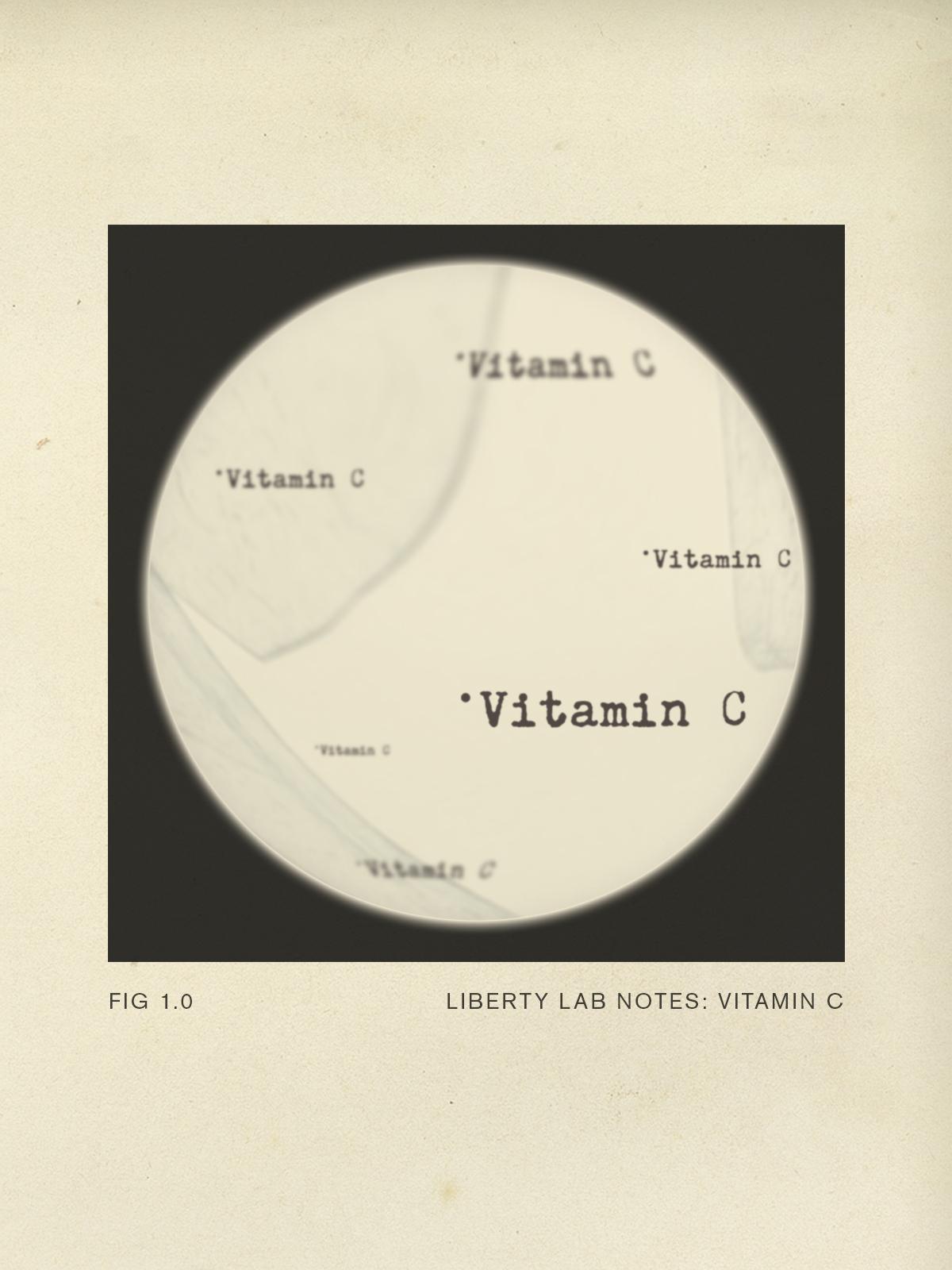 Lab Notes
Glow On: the Notable Merits of Vitamin C
A surefire shortcut to the brighter, glowier, more even skin you've been aiming for, Liberty investigates the far-reaching benefits of vitamin C
By: Shannon Peter
There's a reason we reach for a glass of freshly squeezed orange juice on a hangover, or seek solace in the fizz of a Berocca at the first sign of a cold: vitamin C has the power to add a little pep back into our step. And when it comes to vitamin C's benefits for skin, the skincare ingredient is equally as energising. But how can you best unlock its skin brightening, collagen boosting powers? We enlisted the help of Paula Begoun, skincare expert and founder of Paula's Choice Skincare to investigate the matter further.

Read More: Which ingredients work best together? Just follow this skincare pairings guide
What Actually Is Vitamin C?
When it comes to building an efficacious skincare routine, slotting in a vitamin C formula is a total no-brainer. "The most abundant potent antioxidant present in healthy skin, vitamin C is an essential nutrient that plays a significant part in skin's ability to heal, the formation of collagen, and helping to repair sun damage," explains Begoun. And while we have plenty of vitamin C when we're young, reserves soon dry up as we age, thanks to sun and environmental damage, as well as declining oestrogen levels in women. Adding in a vitamin C-rich serum or moisturiser can help skin rediscover the benefits of this skin nutrient.
What Are the Main Types of Vitamin C?
You'll often see the words 'vitamin C' on the front of the bottle, but turn to the ingredients list at the back and you'll discover there are actually various different forms. "While they all have antioxidant benefits, they each work slightly differently and some are more effective and bioavailable than others," Begoun explains.

First, let's take ascorbic acid. "Also known as L-ascorbic acid, it has the most skin-related research of any form of vitamin C. When properly formulated, it should have a pH of less than 4, and can be used in various concentrations." Low amounts are ideal for the general maintenance of skin health, while "to repair skin damage that has already occurred, products containing concentrations of 5% or greater will provide far better results," Begoun explains. "It helps to create younger-looking, firmer-feeling skin while fading signs of uneven skin tone and sun spots. It also helps the skin's surface defend itself from environmental damage."

3-0 ethyl ascorbic acid is also worthy of dermatological praise. "This form of vitamin C is considered the next generation in skincare science because of its bioavailability and its versatility. Studies have shown it helps brighten and improve skin tone, has soothing properties, is a powerful antioxidant, and helps skin form collagen. It also helps protect skin from environmental damage," Begoun adds.

Read More: The rise of commuter face: is your commute aging you?
What Are the Skin Benefits of Vitamin C?
Vitamin C is widely considered the gold standard of skin brightening, but its benefits are in fact far more vast than that. "We consider vitamin C to be a superhero ingredient for skin and it is a force to be reckoned with," Begoun explains. "Primarily the research shows it is instrumental for its ability to improve skin tone, reduce brown discolorations, increase production of collagen, diminish the appearance of wrinkles, and protect skin from environmental damage."

Discover the full list of vitamin c benefits for skin:

1. It brightens the complexion. The headline benefit, everyone loves vitamin C for its reported ability to leave the skin much brighter than it found it. Glowing skin certainly awaits.

2. It fades hyperpigmentation. If you have sun spots or other smatterings of hyperpigmentation, experts claim that vitamin C is able to reduce their appearance, leading to a more even skin tone.

3. It leads to firmer, bouncier skin. Collagen is a key requirement for firm skin, which depletes as we age. As vitamin C is believed to improve collagen production, using it regularly can also help improve skin bounce.

4. It reduces the look of fine lines. While developing wrinkles is simply a natural part of growing older, if you have fines lines that have appeared at the result of skin damage or oxidative stress, some research suggests that vitamin C is able to improve or smooth over uneven skin texture.

5. It protects skin from outside aggressors. And that's all thanks to its antioxidant properties. This means vitamin C is able to negate the harmful effects of free radicals, pesky molecules commonly found in pollution, which are known to cause oxidative stress to skin, reducing its strength and integrity and leading to premature ageing.
Should Vitamin C Tingle on Application?
If previous experiments with vitamin C left you with tingling skin, be warned. "Skincare products should never cause skin to tingle because tingling is a clear sign of irritation and is almost always a problem for skin," Begoun advises. "The reason some people may experience tingling is if they are applying a vitamin C product with high concentrations of ascorbic acid that have been formulated with a very low pH which is always a problem for skin."

But it might not solely be the formula to blame for the sensation. "Vitamin C can also cause tingling if you have a damaged barrier which is the result of using harsh scrubs and cleansers, applying skincare products that contain irritating ingredients, or have advanced sun damage."

Read More: Consider yourself a skinimalist? Follow this basic skincare routine
How Often Should You Use Vitamin C?
Unlike other ingredients like AHAs and retinol which require a little more caution, vitamin C can be used twice daily. "In fact, you can't get too much vitamin C," Begoun explains. "Due to environmental damage and ageing, skin can't store the levels of vitamin C it did when we were young. Our skin is hungry for this vital nutrient and the more it gets the better off it will be." In terms of when in your skincare routine to apply, slot in a vitamin C serum after cleansing, toning and exfoliating. And as always, follow up with a sturdy broad-spectrum SPF in the morning.

Read More: Don't climb into bed without first consulting this night-time skincare routine
Which Ingredients Should You Use with Vitamin C?
Good news: you needn't worry about vitamin C negatively interacting with the rest of your skincare regime. "All forms of vitamin C can be used with any other skin care ingredients, including niacinamide, retinol, antioxidants, and of course, sunscreen," Begoun explains.

Read More: Figure out which facial is best for you