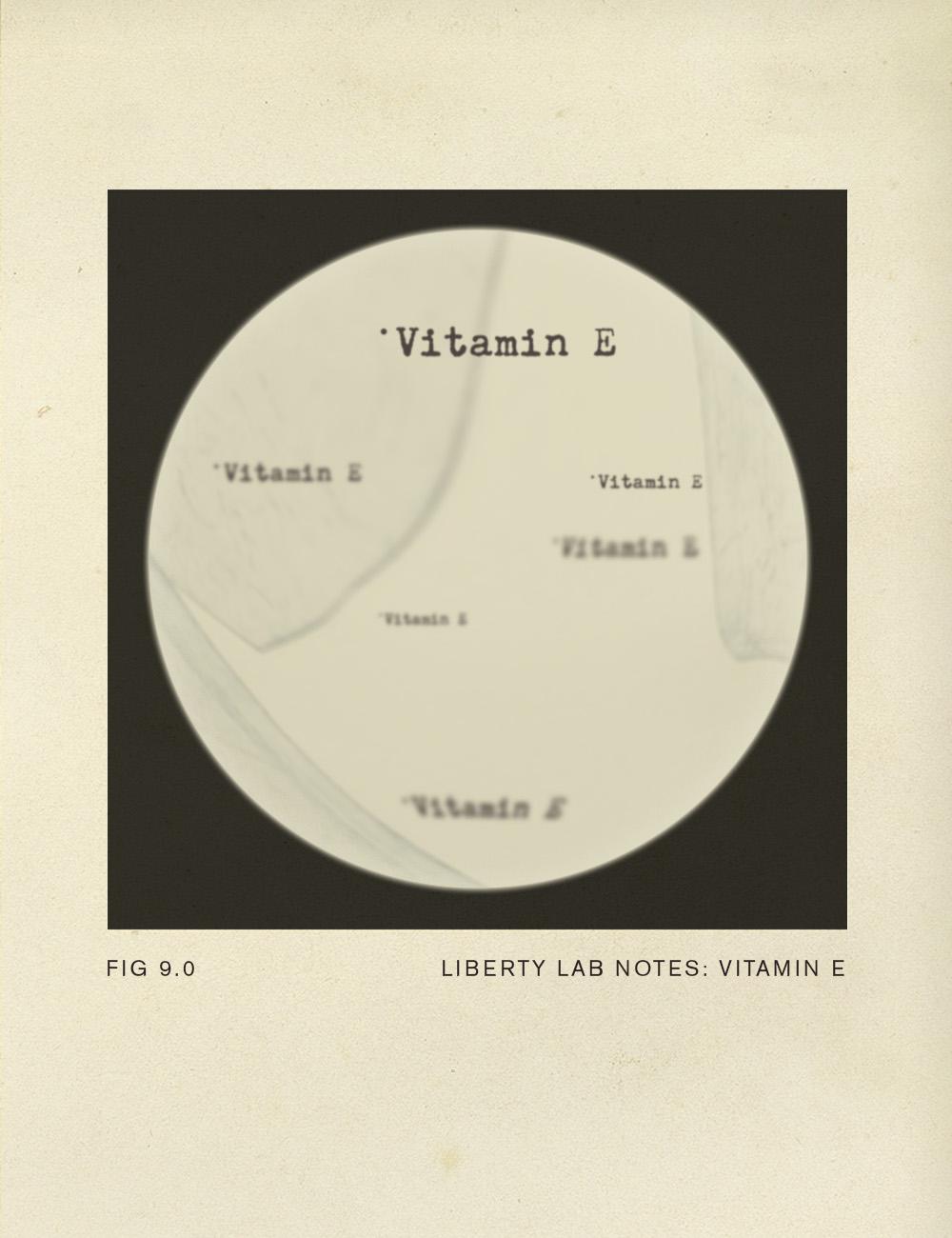 Lab Notes
What Vitamin E Can Do for You
Liberty gets reacquainted with one of the most reliable skincare ingredients in your routine
By: Laura Kennedy
There's a reason it seems to appear in almost every comforting moisturiser and barrier-reinforcing serum. Vitamin E is one of the most recognisable and thoroughly researched skincare ingredients out there. A powerful antioxidant – meaning it is believed to protect skin from the free radicals which diminish its capacity to make collagen, causing premature aging and damage – vitamin E occurs naturally in our skin. It becomes depleted naturally over time, particularly with sun exposure, so supplementing your vitamin E both topically and orally is a great way to help maintain your skin's condition while supporting other effective ingredients in your skincare routine.
What Are the Different Types of Vitamin E?
The label on the tub or bottle may read 'vitamin E', but once you flip it over to have a look at the ingredients list, things can get a bit more confusing. Vitamin E refers to a group of compounds, of which there are about eight types. Here's what you need to know: 'tocopherol' is the version you'll generally find in your skincare. If you see it written on the label, then the formula contains vitamin E.
What Are the Benefits of Vitamin E?
Apart from offering free radical protection to prevent oxidative damage to the cells of your skin, vitamin E has impressive moisturising properties. It is both a humectant, which draws water into the skin, and an emollient, which traps water in the skin. A highly effective skincare all-rounder, vitamin E also helps to strengthen the function of your skin barrier. When the barrier is compromised, irritation, itchiness and skin issues become inevitable, which is why vitamin E makes such a smart addition to your skincare routine. It's anti-inflammatory, so as well as preventing irritation, it can also contribute to soothing it.
How Do You Use Vitamin E in Your Skincare Routine?
Vitamin E is oil-soluble, meaning it's best delivered through richer, non-water-based moisturisers and oils. It also pairs well with other skincare ingredients, especially actives like vitamin C. Vitamin E moisturisers will be best for more sensitive skin types, while serum formulations tend to contain more potent active ingredients for more powerful impact.