mute/unmute
How to Decorate a Christmas Mantlepiece
Let Liberty's contributing Christmas Editor Eleanor Cording-Booth, aka @aconsideredspace, take you on a step-by-step journey to creating a truly magical mantlepiece this Christmas
By: Eleanor Cording-Booth
If you're lucky enough to have a fireplace at home (I get through winter with a log fire, blazing away on Netflix) then it would be a crime against Christmas not to make a feature out of it. If the mantle you're decorating is in use, it goes without saying that you need to be careful not to use flammable materials if they'll be anywhere near the fire. And now we've got health and safety 101 out of the way, this is how I decorated a mantlepiece to look festive, playful and colourful - aka, The Liberty Way.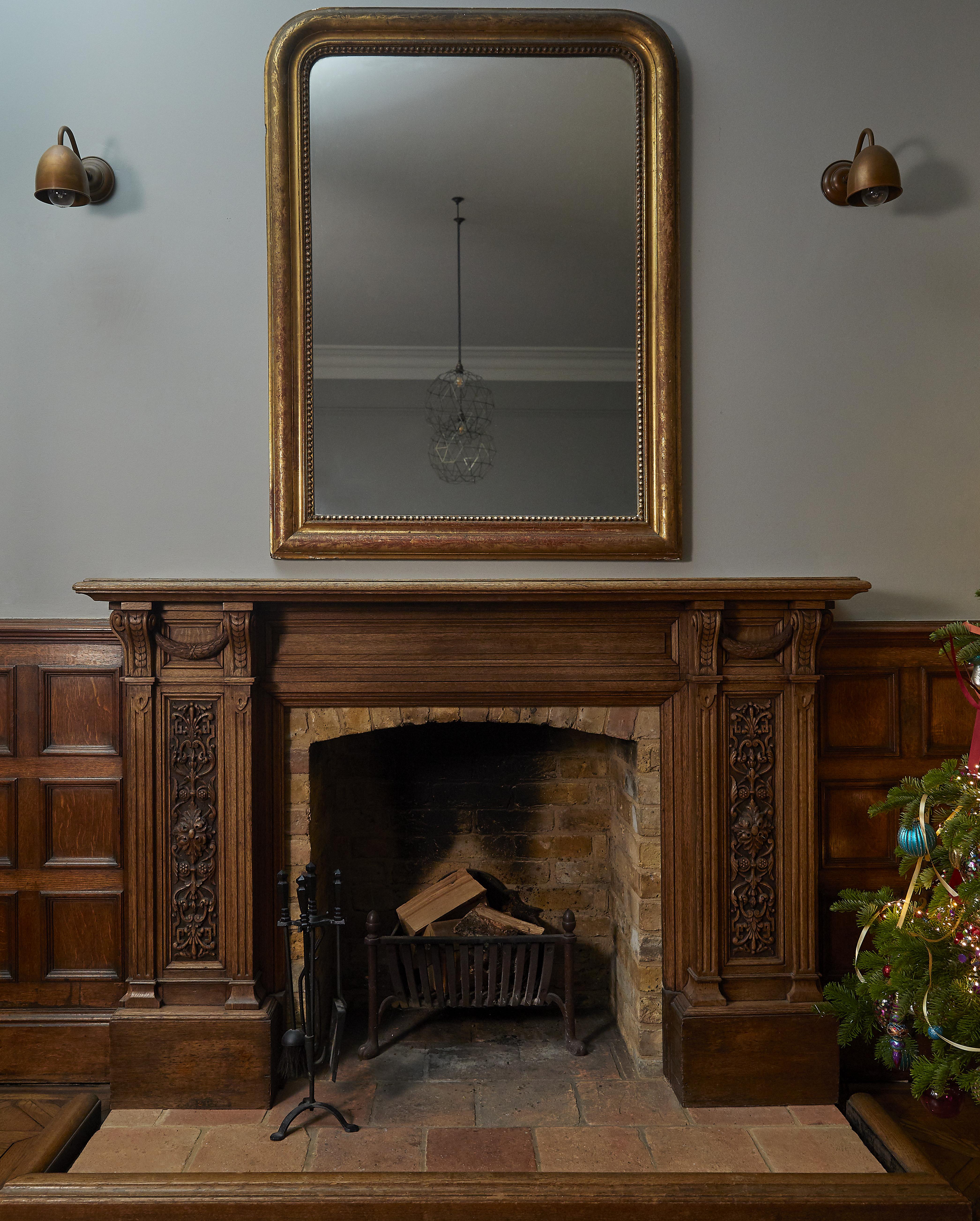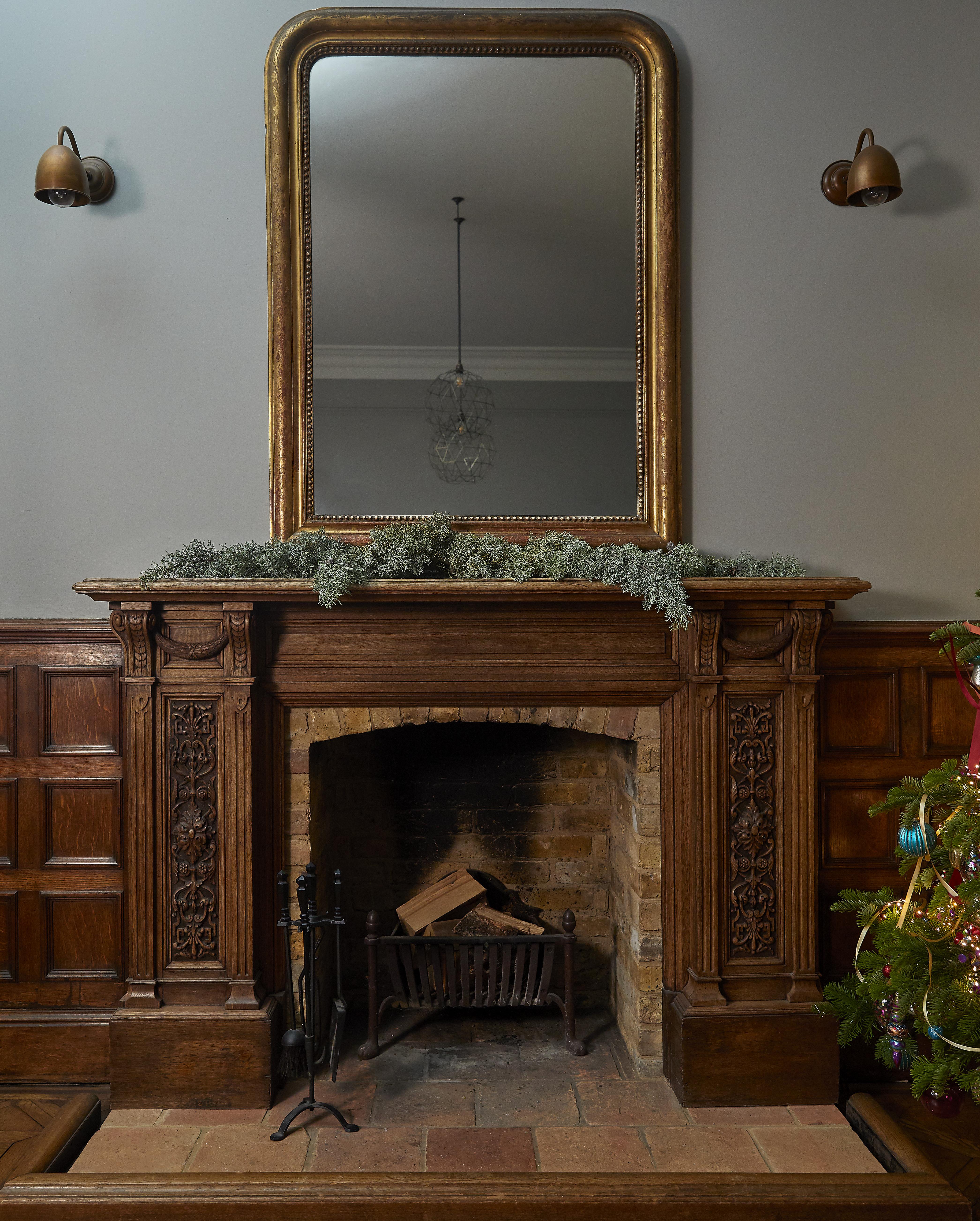 I went low-key on the foliage for my Liberty mantlepiece and laid three branch cuttings across the mantle (which was quick to do and didn't need any fixings). While I do love a garland of fresh foliage atop a mantlepiece at Christmas, greenery isn't the only thing you can display up there. If you're keeping it minimal with the main focus on the garland, then you could attach some of your favourite baubles to make it look extra festive (this is also a great way to use decorations if you have no space for a tree), but you needn't stop there.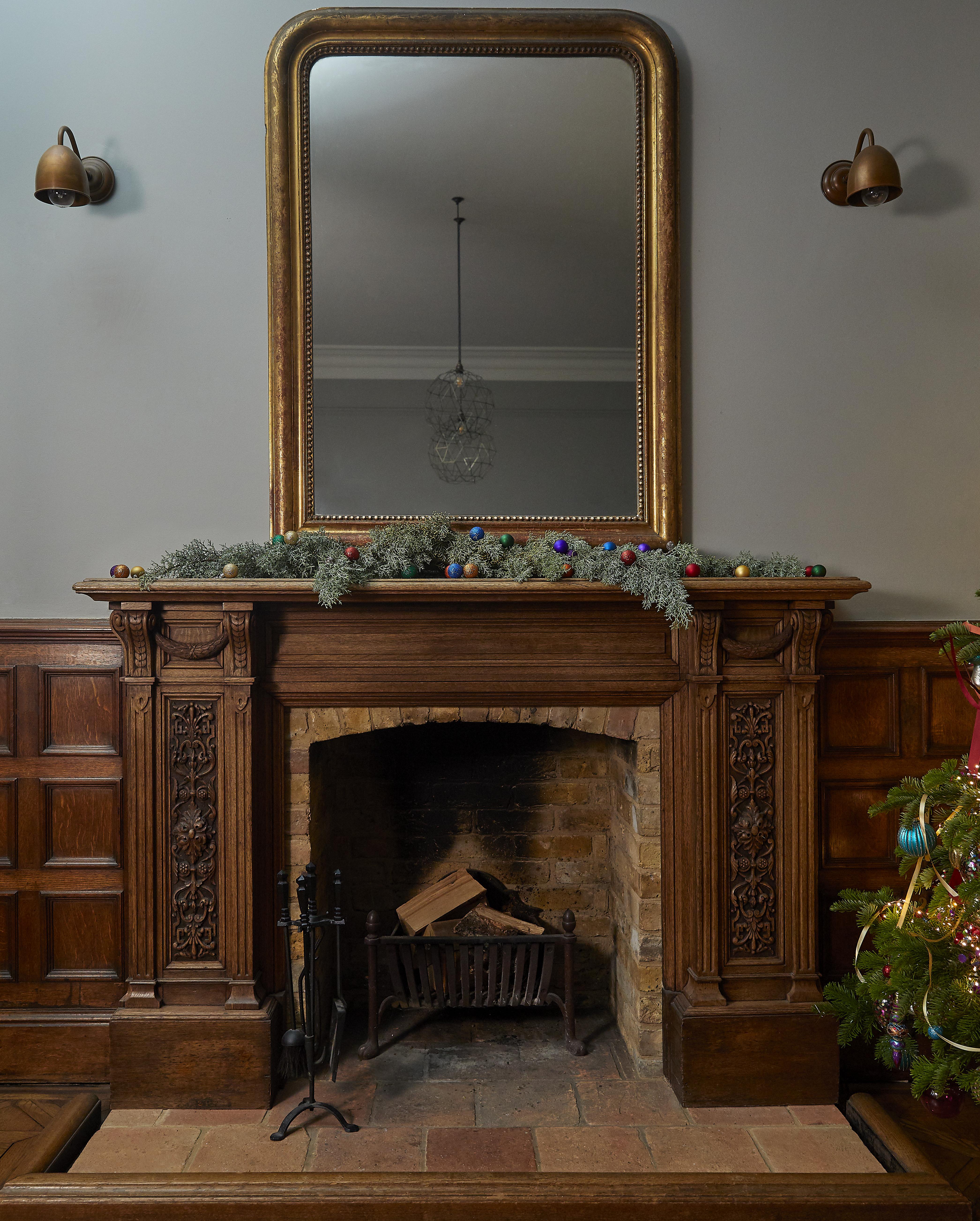 I popped a few mini baubles into the scene, just balanced on the branches for the photos but if I was creating it to last, I would tie them on securely with wire. If space allows, experiment with adding other pieces too, like nestling multiple tall and slim candlestick holders in and amongst the foliage. Just be sure to keep them much higher than the greenery to avoid any accidents...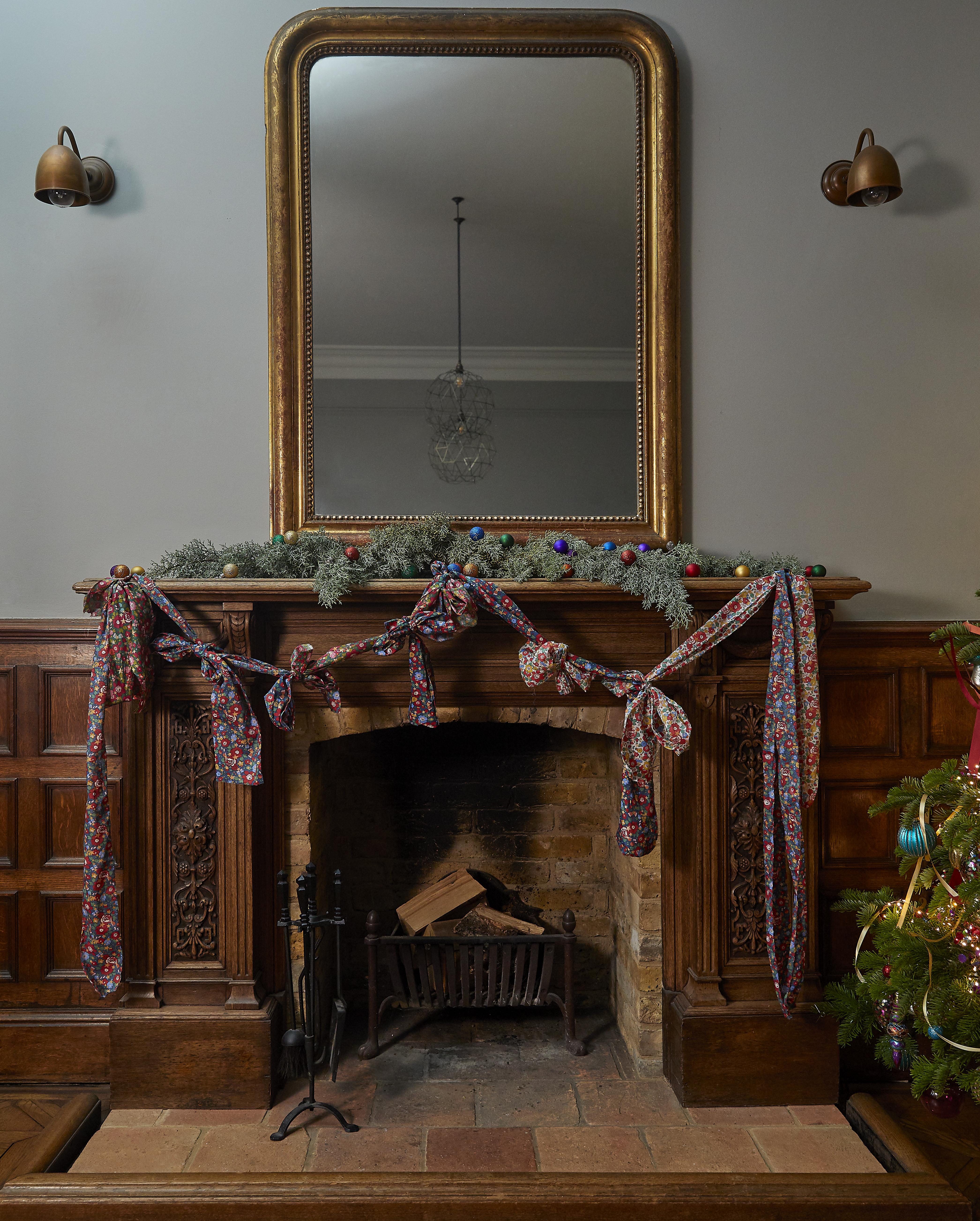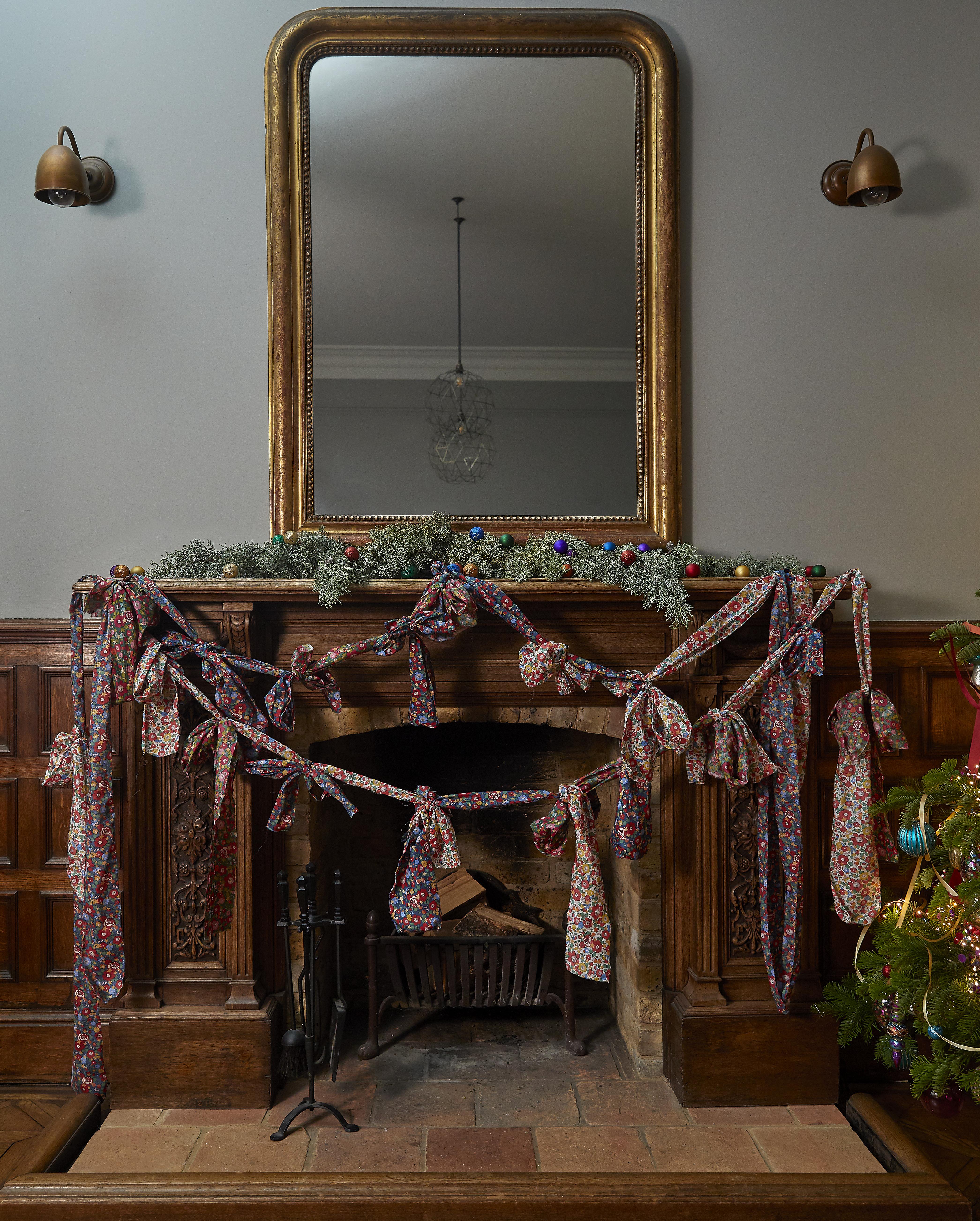 To Drape or Not to Drape?
If you're decorating a mantlepiece without an open flame in the hearth, you might not be roasting chestnuts but you can add even more aesthetic joy to your festive fireplace. Because Liberty fabrics are so iconic, I knew I wanted to incorporate print into my scheme. I also love the simplicity of paper chains and the pleasing draped look they have, so it made perfect sense to create the same type of undulating shape by using three of Liberty's Christmas fabrics.
How-To:
Select your three favourite Liberty Christmas prints.

Starting with a metre of each fabric, tear into strips so you end up with uneven widths and soft, gently frayed edges (I didn't want anything to be too measured or neat).

Then, tie the ends of the fabric strips together in big, blowsy bows, all different sizes and intentionally messy.

Do the same process twice to create two layers of fabric garlands, and simply pin them on.

This was so easy to do, and satisfyingly un-stressful as I didn't need to be careful or tidy, it was all about being playful and making the most of the fabrics and oversized bows.
If you want to create something similar without using fabric, try strings of threaded dried orange slices, classic retro tinsel, plaited or draped lengths of ribbon in different widths and colours, or make your own paper garlands or snowflake chains using printed or colourful sheets of card. You could even use leftover wrapping paper to create something interesting, so long as it's thick enough to hold its shape.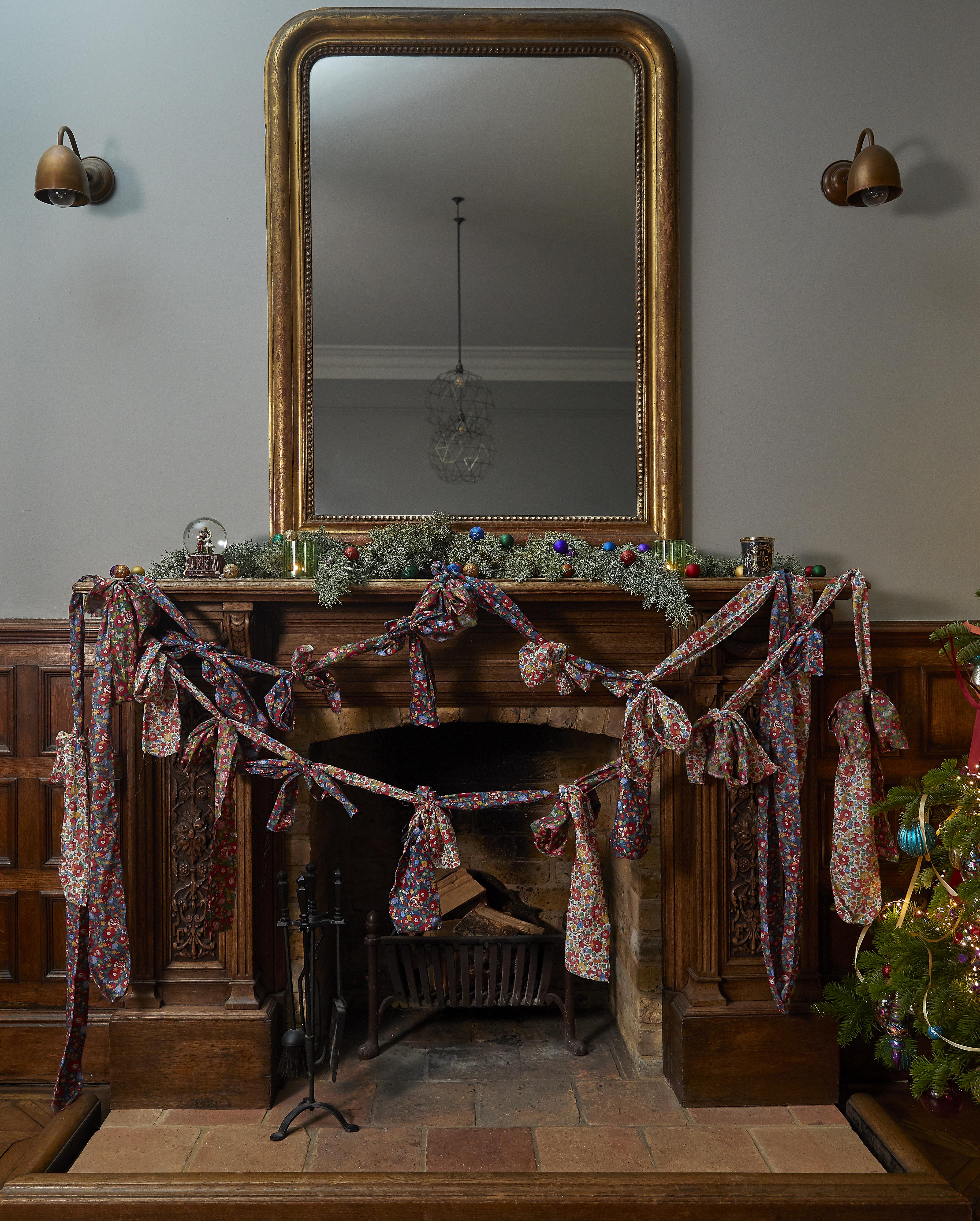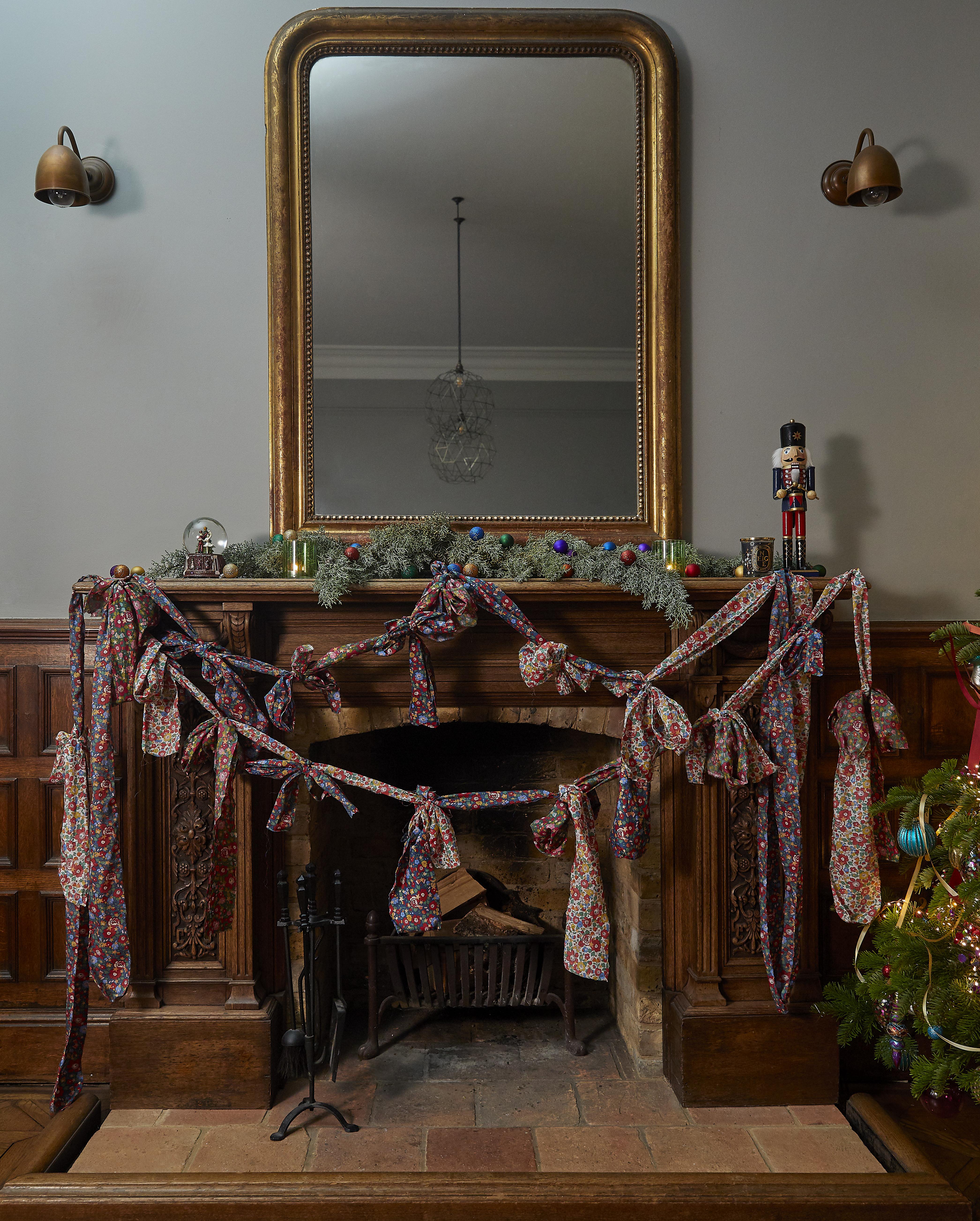 I personally love to see collections of things rather than single pieces. One item alone can look nice enough but when grouped en masse, you get a much stronger and more impressive effect. I added a row of painted wooden nutcrackers to stand guard across the top, which looked really fun and added some height. I then added a snowglobe and seasonal scented candles to complete the scene. If I hadn't chosen the nutcrackers, I might have used a collection of different snowglobe in all different sizes, or perhaps a mantle full of clear glass vases of varying heights, all filled up with colourful baubles.