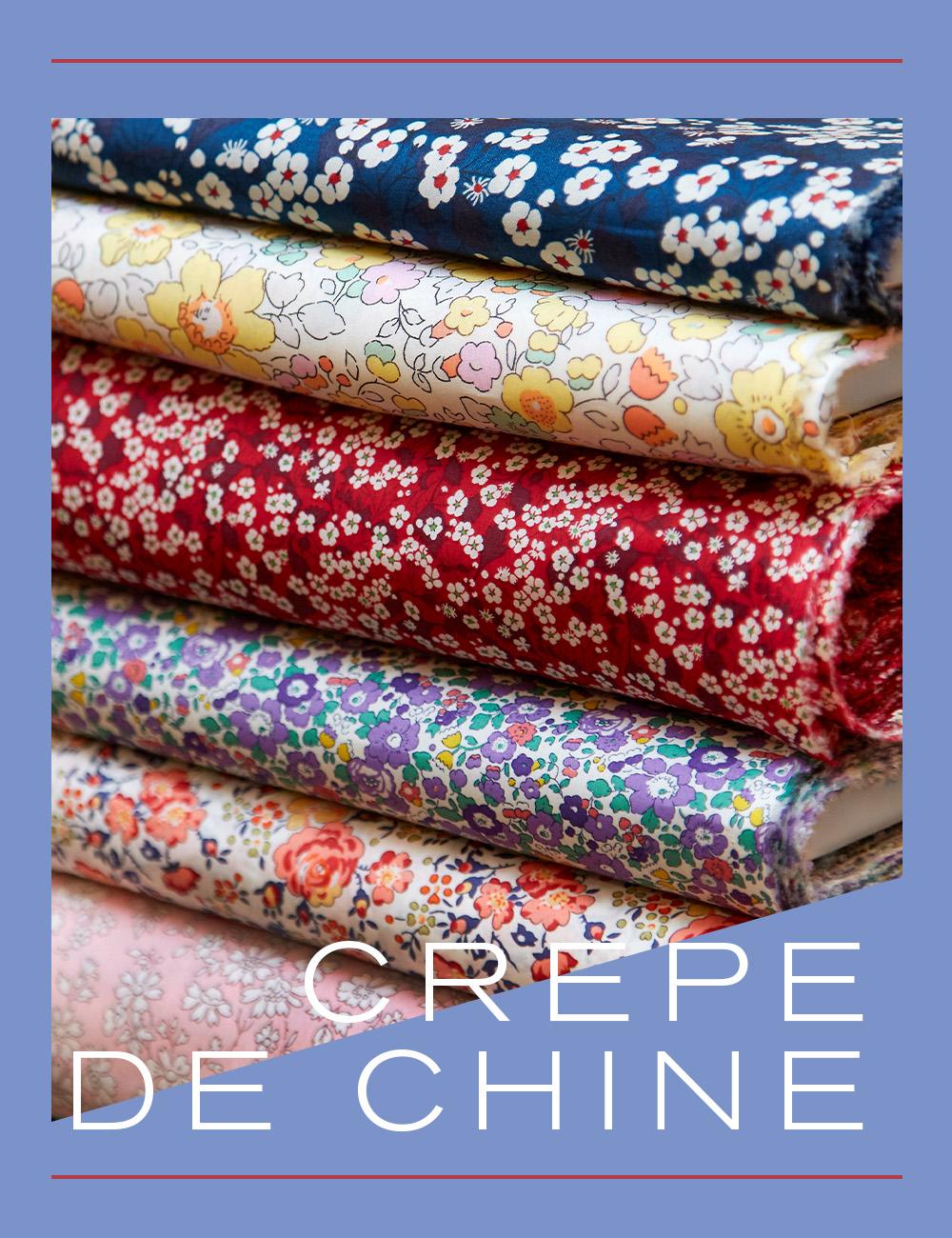 Everything to Know About Liberty Silk: Crepe de Chine
You asked, we answered – find out everything you need to know about Liberty's Silk Crepe de Chine
By: Maddi John
Otherwise known as the Queen of fabrics, silk is the epitome of luxury and for good reason. Its high cost to produce, soft feel and lustrous appearance have made it one of the most sought-after fabrics in dress-making. For those looking to get stuck into silk for your next project, Liberty's Silk Crepe de Chine is just the textile to satisfy your creative cravings with its glossy finish and exquisite drape. Read on to discover the secrets behind this beloved silk hero...
What is the History of Crepe de Chine?
As the name itself suggests, Crepe de Chine is a french word meaning "Crepe from China". Those part of the Chinese imperial family favoured the material during the Middle Ages due to its lustrous look and feel. Subsequently, during the 1960s, crepe de chine was popular for making red-carpet gowns in Hollywood.

Silk has quite literally been woven into the history of Liberty. The very first product made for the Liberty Regent Street store in the late 1800s was a range of dyed silks, which soon became known to the world as Liberty Art Colours. Since then Liberty's collection of silks has bloomed, with our crepe de chine offering plenty of prints, from reworked versions of our beloved classics to newly-painted creations designed in our in-house studio.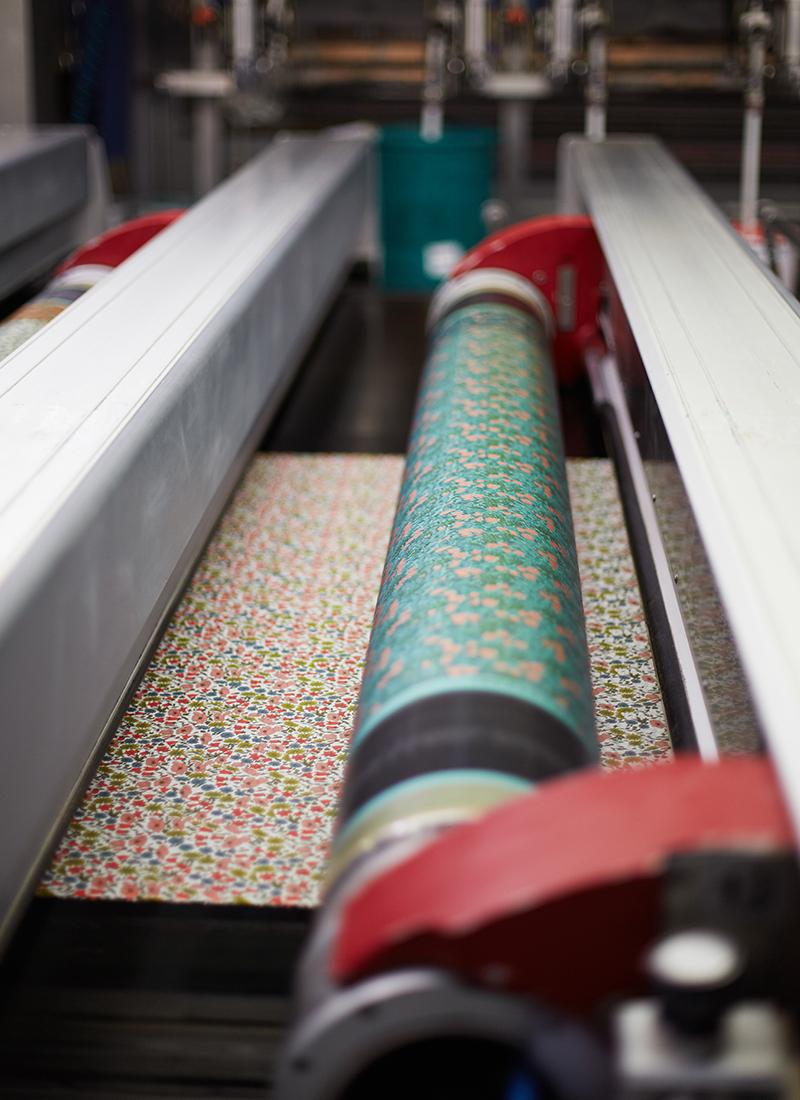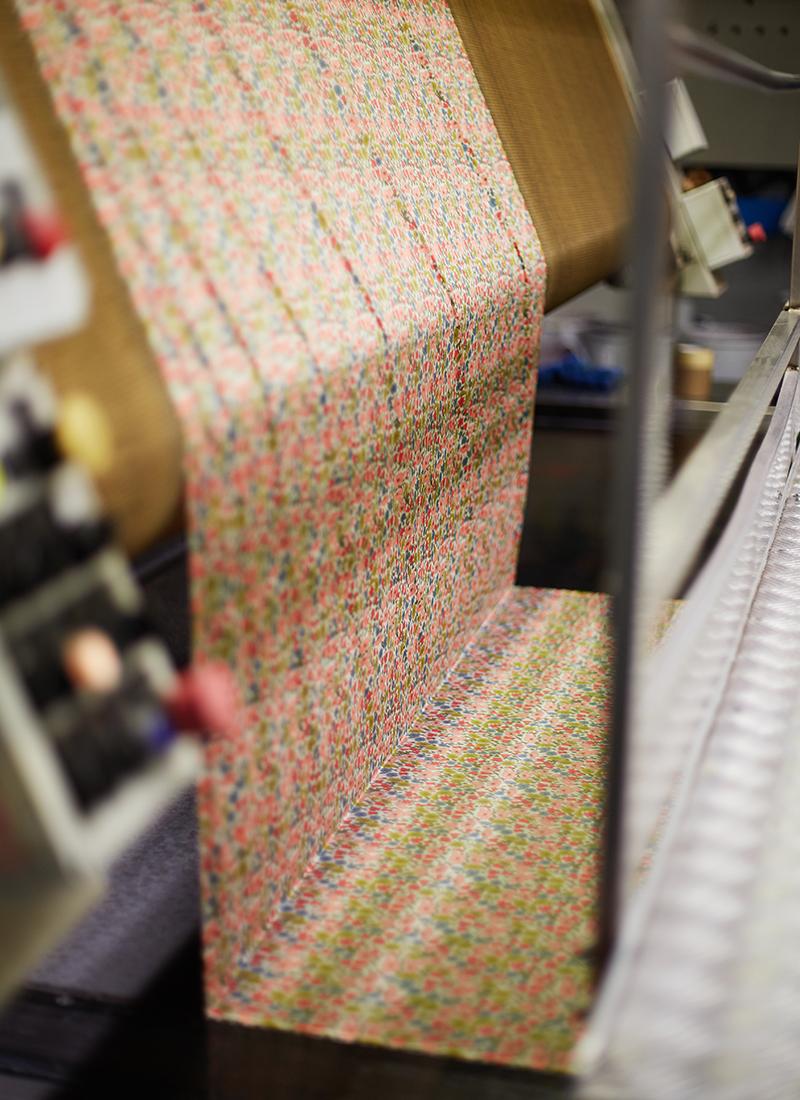 Where and How is Crepe de Chine Made?
Like many of our celebrated fabrics here at Liberty, our Crepe de Chine is designed in-house and then printed and finished in our own Italian mill, close to Lake Como. Skilled technicians oversee the production of hundreds of designs, using a combination of traditional artisanal techniques and innovative digital printing processes to ensure every meter of fabric is met with the highest standard of printing.
Crepe de chine's fabrication: the adaptable fabric is made using a ribbed weave with 2- to 6-ply tightly spun S-twisted and Z-twisted filament yarn on weft and untwisted warp yarns
What is Crepe de Chine's Thread Count, Feel and Finish?
When it comes to versatility, crepe de chine takes the gold. With its soft handle and natural lustre, expect elegant finishes with this 16-momme silk material. Due to its twisted yarns, this fabric is durable and wrinkle-resistant, carrying a subtle gleam to its finish from the degumming process. The hint of matte roughness on its surface makes crepe de chine one of the easiest silks to sew - luxe yet laidback, it's suitable for all kinds of dressing.
Thread count: 16-momme
Warp: 3x20/20 Den
Weft: silk crepe 4x 20/22 Den
What Can Crepe de Chine be Used For?
Crepe de chine is one of the best daytime materials out there – it's effortlessly luxe, with a lightweight drape that's made more durable by its crinkle-like dry texture. It's the perfect fluid base thanks to its natural fibre construction, allowing it to drape well and retain good shape for years to come. But that doesn't mean you're limited to just daytime attire. Oh no, this useful material has just the right sheen and drape for elegant eveningwear and nightwear too, perfect for long slinky dresses and romantic blouses, as well as soft pyjamas and accessories, such as scarves, bows, hair accessories and neckties.
Fashion: dresses, shirts, skirts, tops, trousers, blouses
Accessories: shawls, scarves, millinery, pocket Squares, trimmings, neckties and bows, hairs bands, scrunchies
Home: curtains, pillows, lamp shades