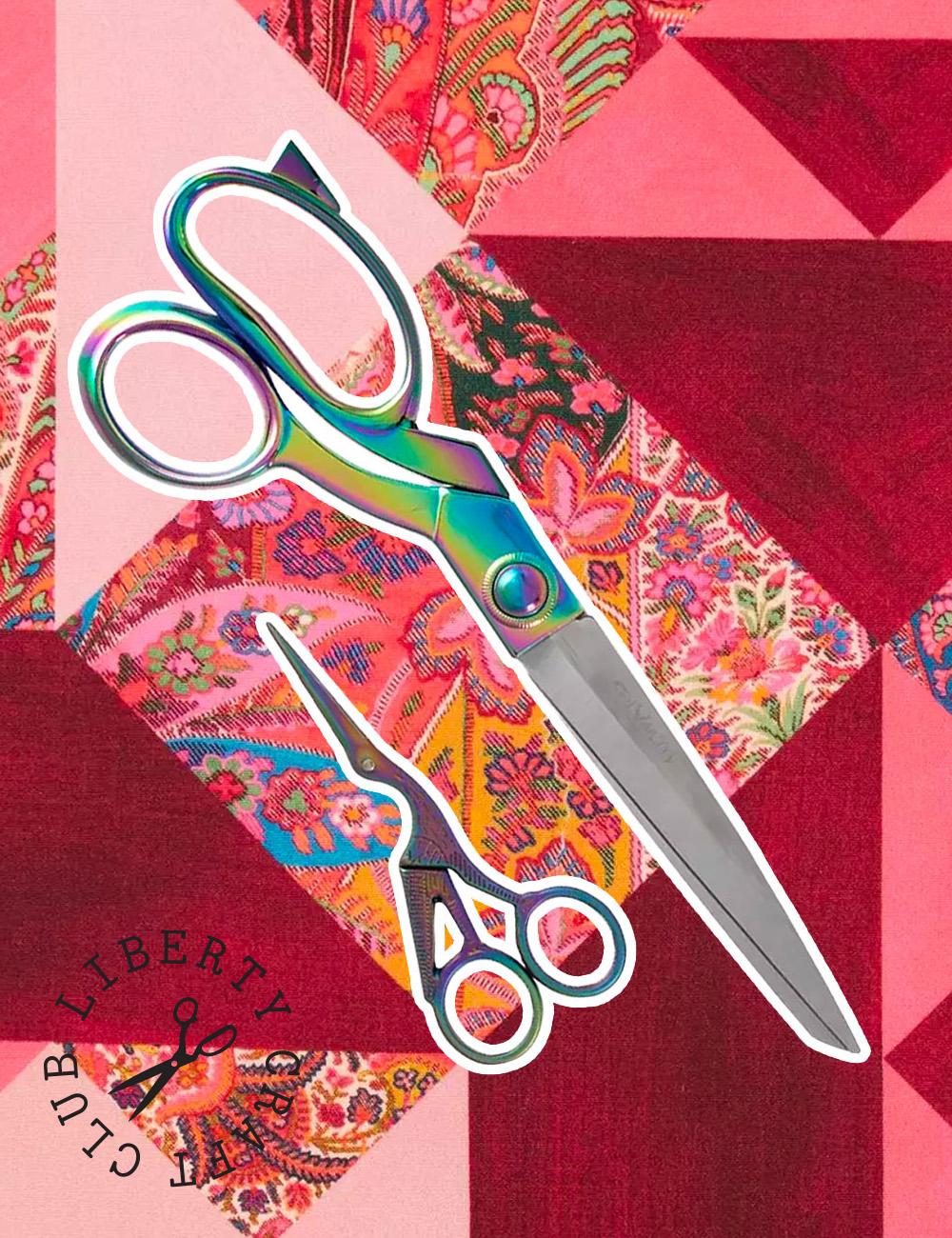 Craft Club
The Sewing Kit Essentials Every Crafter Should Own
Whether you're a seasoned sewer or struggle to reattach a button, it's never too late to improve and perfect your skills. These are the sewing essentials you need...
It'll come as no surprise to hear that one in five of us took up embroidery or sewing during lockdown. And thankfully, our collective make-do-and-mend attitude has persisted, chiming perfectly with our good intentions to think more sustainably about the clothes we wear. One you've mastered the repair jobs, you can consider customisation or even begin to make your own clothes. But let's not get too ahead of ourselves. You see, to achieve sewing success, you're going to need the right kit. And for that, our list of sewing essentials will certainly come in handy.
It's a Snip
Liberty Thorpe Print Sewing Scissors in Pouch, £12.95
No, your kitchen or nail scissors just will not do. The right pair of scissors will make all the difference, and these ones are brilliant for trimming thread with ease and come housed in a handy pocket to (hopefully) stop them wandering. Later down the line, consider adding pinking shears to your collection. They stop woven material from fraying and help to add a decorative edge.
Shop Now
Put a pin in it
Liberty Margaret Annie Print Beehive Pin Cushion, £12.95
Next, you need pins. Glass and flower-headed versions are especially useful as the colours stand out against printed fabrics. Needles are also handy to have around with any sewing project, whether it's sewing a hem or a full on dressmaking. A lovely pin cushion ensures that you won't lose your newly acquired pins, needles and safety pins mid-project. This one is covered in cotton featuring Margaret Annie, a quintessential Liberty print drawn from our vast archive.
Shop Now
Measure Up
Liberty Thorpe Print Square Measuring Tape, £12.95
Give your crafting kit a touch of character with this Liberty Thorpe print measuring tape, which features both imperial and metric measurements, ideal for creative projects of all kinds.
Shop Now
Power of Print
Alice Caroline Rainbow Mini Sampler Quilt Kit, £75
Keen to improve your sewing skills? This Rainbow Mini Sampler Quilt kit is a great way to explore a selection of shapes and designs using beautiful Liberty fabric. The perfect activity for when we next experience a rainy day.
Shop Now
(Wo)man vs Machine
Silver 301 9-Stitch Mechanical Sewing Machine, £139
If you're a beginner interested in dressmaking and textile craft, this machine is sleek, streamlined and easy to master. Equipped with all the important functions for beginners, as well as with instructions and standard accessories, let this sewing machine be the first step on a long and fruitful crafting journey.
Shop Now
Even More Sewing Kit Essentials: