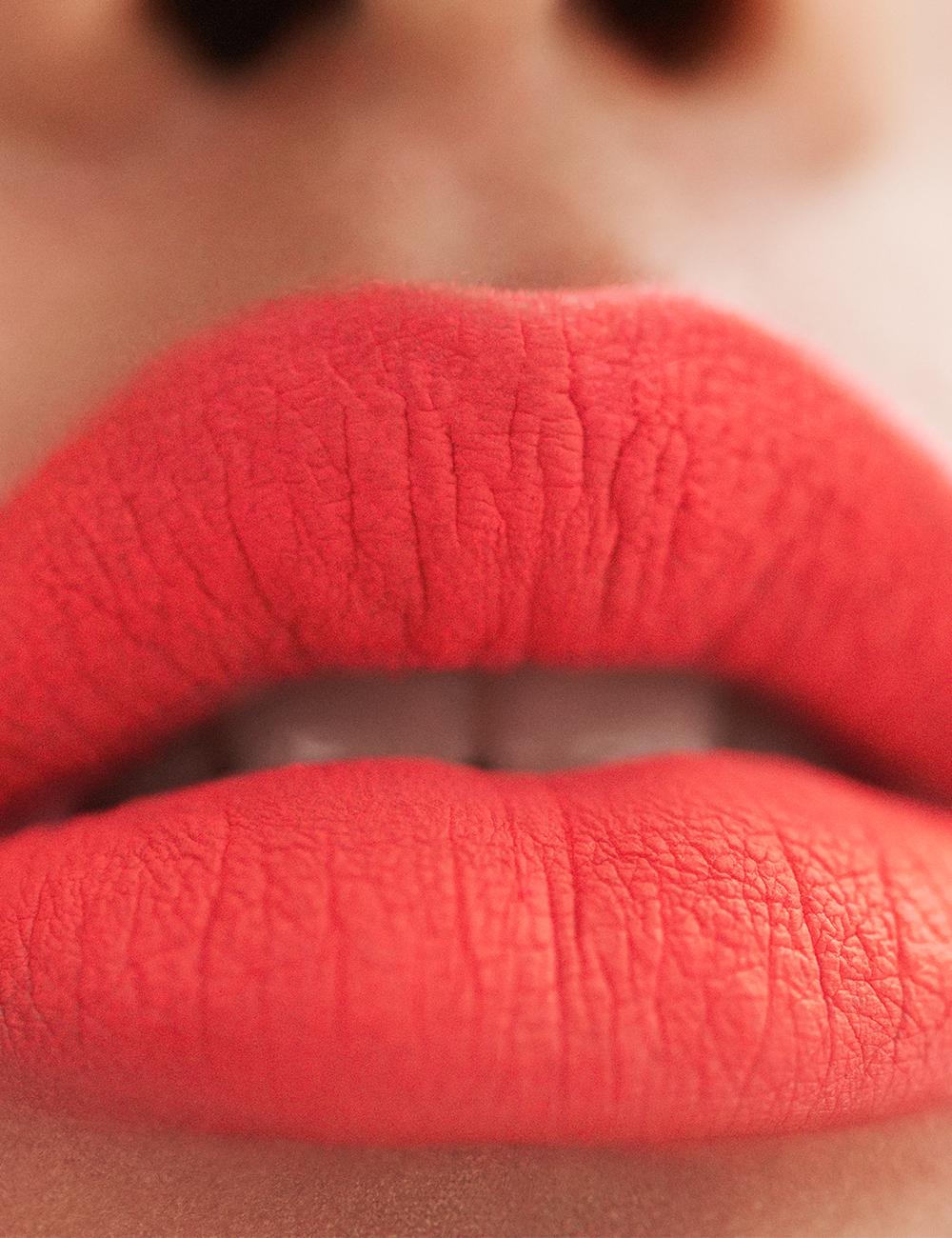 The Formula for Finding Your Perfect Lipstick
Swerve the guesswork with Liberty's expert (and incredibly simple) guide to finding the lip colour best suited to you
By: Verity Clark
"I could never wear red lipstick." "Pink lipstick doesn't suit me." "I'm not brave enough to wear coral on my lips." These are just some of the many comments I've heard over and over again in my time as a beauty editor. But if you ask me: none of that stands. Virtually every colour can work on everyone; you just need to arm yourself with some insider shade-matching knowledge to finally answer that perennial question: what lipstick suits me? .

Firstly, though, a disclaimer. Makeup should be fun and wearing lipstick should make you feel good, but also comfortable. "It's all about personal taste and everyone's style is so different, so it's hard to curate a one size fits all," confirms makeup artist Caroline Barnes. You needn't select a colour just because someone else looks great in it or because everyone is wearing it. The key is finding the shade that you love wearing. One woman's bright pink is another's neutral, so take the time to explore the full colour spectrum and have fun while you're at it.

But, if you do want a little steering towards a lipstick shade that suits you, then note: the secret lies in your skin undertones. It's the reason why one red lipstick might make your complexion feel dull and lifeless, while another will make your skin sing. Allow us to show you the ropes…

Read More: Meet La Bouche Rouge Satin 21 Lipstick, the newest addition to our Beauty Hall of Fame
How to Identify Your Undertone
Every skin complexion has a different undertone and unlike the colour of your skin (which can change throughout the year due to sun exposure or a lack of it), your undertone always remains the same. It's by identifying your own undertone that you can unlock the best lipstick shades for you. "If you want a lipstick shade that flatters and becomes part of your face rather than embellishment, then working in line with your undertone is best," explains Barnes. "The undertones of a lipstick help you compliment your skin tone."

Most people fall into one of three undertone categories: warm, cool or neutral. The easiest way to figure out which camp you fall into is by looking at the veins in your wrists. If you have more blue in your veins then you'll be a cool undertone, more green signals a warmer undertone and a mix of both indicates that you're neutral. With that knowledge in tow, scroll to find the lipstick advice for your specific undertone.

Read More: Unlock the ultimate glow with our edit of the best dewy foundations
The Best Lipstick for Cool Undertones
Bluish veins, or even a bluish hue to your skin is the easiest way to tell if you're a cool undertone, but another hint is if silver jewellery seems to suit you best.

The best lipsticks for cool undertones have the same bluish tinge to them. This doesn't mean you have to wear blue or purple lipstick (although please be our guest) but it's about looking for shades of your favourite colours that have a higher proportion of blue pigment to them. For reds, that means that deep, cherry red is a good bet, but if you're after a pink then rose, salmon and lavender shades will look great. As for nudes, these, of course, also depend on your actual skin tone, but anything with a taupe or rose tint is likely to suit you.
The Best Lipstick for Warm Undertones
Warm undertones will have the tell-tale green hue to their veins and skin can appear yellow, golden or peachy and if you tend to lean towards gold jewellery, then it's highly likely your skin has a warm undertone. Lipstick-wise steer clear of "pale pink cool lipstick," advises Barnes. Instead look for peaches and corals, or lipsticks that appear naturally warmer. We're talking fiery, brick reds, vibrant oranges and warm, slightly metallic tones like gold and copper.
The Best Lipstick for Neutral Undertones
If you look equally as good in silver and gold jewellery, can see blue and green in your veins and have a mix of pink and yellow in your skin then lucky you, you've hit the lipstick jackpot. You'll likely love most shades which is surely your cue to be a little experimental. Magenta lipstick it is!