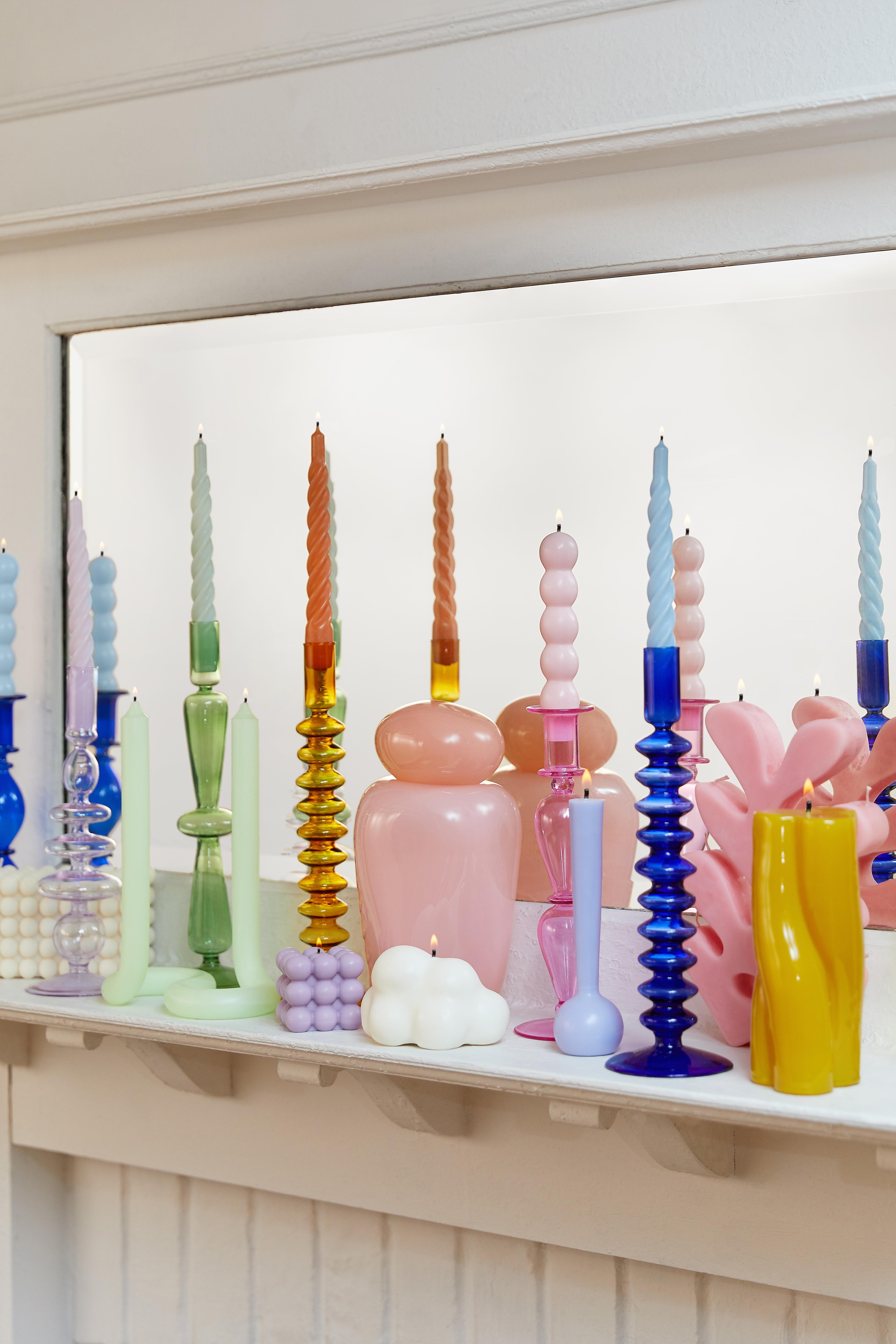 Bryony Sheridan on...
Mantlescaping
Liberty Buying Manager for Home, Bryony Sheridan, shares her guide to designing a fireside space as your room's centrepiece
Shop Interiors
Once the fuel, now the focal point, we're reclaiming the mantlepiece as the heart of your living space. Our interiors should shift with our mood, and curating accessories in an adaptable mantlescape is a great source of interior play. So, stow away the television and find a new point of interest as Buying Manager for Home, Bryony Sheridan, shares her tips for creating a visual centrepiece, fireside.
If you're lucky enough

to

have

a

mantlepiece, creating

a

display

as

your room's focal point

is a

fun way

to

freshen

up the

space. I

t's

easy

to

be playful

with

mantlescaping, letting your mood guide you. Fill

it with

striking pieces

that

you love,

and

don't be scared

to

experiment – just play

around

until you get

the

balance right.
Effective mantlecaping should allow you to appreciate the 'scape as a whole, but equally draw the eye to individual focal points – the surface is filled, but never looks cluttered. Height is as important as considering the space horizontally. Try incorporating a contrast of textures too – flowers work brilliantly, as do candles, candlesticks and vases.
Start

with

one central feature

and

build out

from

there – I usually default

to flowers
Start with one central feature and build out from there – I usually default to flowers. A particularly wild and abundant bunch usually encourages me to create a lively, unstructured display around it. If the floral arrangement is more structured, I tend to use architectural forms as the basis of the 'scape.
Display the flowers in a statement vessel at the centre of the mantlepiece gives you the opportunity to add other details around them. Pairing striking, empty vases on either side of the flowers, and tall candlesticks at the shelf's ends usually acts as my punctuation. A stream of small bud vases spanning the length of the mantelpiece can work just as well. Place a stem or two of flowers in each, and flank at either end with a tall candlestick.
Add another dimension

by

working

with

your wallspace too –

a

propped artwork

or

oversized mirror
When the mantlescape calls for more detail, I work small candles and ornaments in around the more prominent details, using symmetry for balance. Add another dimension by working with your wallspace too – I have a large vintage painting above my mantelpiece, but a propped artwork or oversized mirror would work just as well.