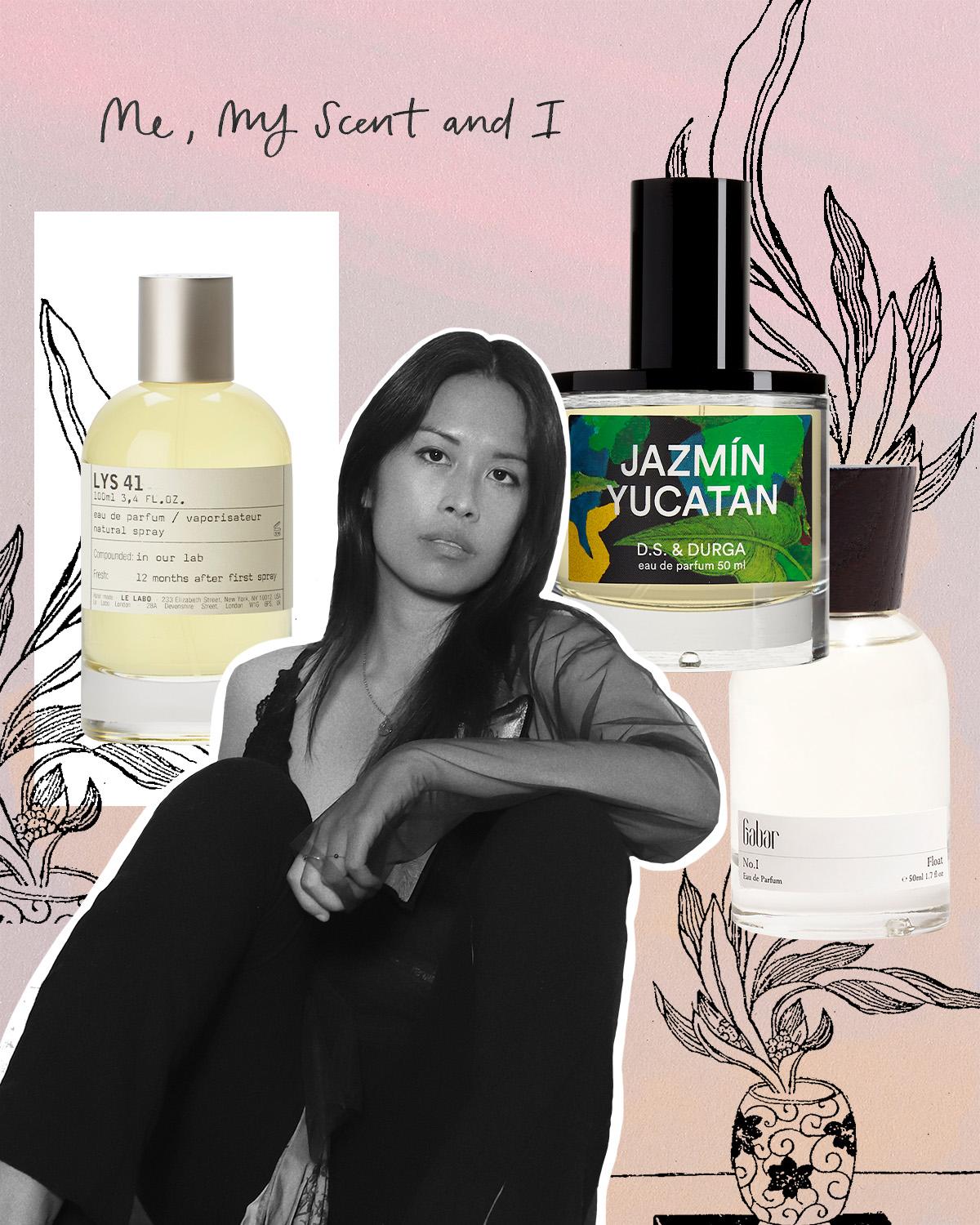 Me, My Scent and I
Phway Su Aye's Life in Fragrance
From lost loves to signature scents, Gabar's CEO and Creative Director shares her hero perfumes and most memorable moments wearing them
By: Shannon Peter
Mark our words: Gabar – the new fragrance house inspired by the founders' Southeast Asian heritage – is set to be one of the Next Big Things in fragrance. Rooted in Myanmar, all three of the brand's debut scents have a certain quiet confidence about them; enchanting yet decidedly understated blends of high quality ingredients that feel comforting and grounding – just what 2022 called for. So if that's your vision of what scent should feel like, what do you actually wear yourself? We asked Gabar's CEO and Creative Director, Phway Su Aye to walk us through her perfume history…
The First Fragrance I Ever Loved Was…
I fell in love with one of the first iterations of Chloé's Love perfume in my late teens. I had that perfume for years, treating it as a mark of womanhood and I treasured each spray. It encapsulated this aspirational image I had in my head of the woman I wanted to be – someone mysterious but chic. There was this beautiful, dainty gold chain that dangled off this rose-gold top with this incredibly smooth and minimal rectangular-like bottle. It wasn't garish or over-the-top, just simple but also artful. The perfume was a crowd-favourite at the time, but somehow, growing up in New Zealand, most of us didn't have access to the latest, so we were often behind with adopting anything new. The powdery-floral scent was distinctive and made me feel not only older and seemingly wiser (ha), but it also reminded me greatly of how my mother smelled.. To this day, I still feel nostalgic when I smell the scent – it smells to me like youth, change and growing up but also warmth and safety.
The Best Day of My Life Smelled Like…
I associate big life moves with certain fragrances. When I moved from New York to London in 2020, it was in the middle of the pandemic and I felt my whole life was being overturned. Holed up in my apartment in New York, pre-Gabar days, I religiously wore several Le Labo scents scents that stay with me until this day. There was this beautiful scent called Lys 41 (£216 for 100ml) which I don't think gets as much attention as it should. It's jasmine-based, a sweet and simple scent in many ways, not overwhelming or attention-grabbing, but at the same time, it has the power to linger on you and in your clothes for a very long time. To me, it smelled like comfort, like "home" – my childhood was spent in Myanmar where jasmine bushes lined the grounds of my grandparents' home. It definitely brought me a lot of ease in that transition period. It's very subtle, but the memory is monumental.
My Current Signature Scent Is…
I don't quite have one signature scent but a few I gravitate towards that reflect my mood or what I want to project or simply what feels right. I'm biased here of course, but I simply cannot resist No. II Ground (£120 for 50ml) from the Gabar debut collection – it's this striking mix of complex but easy notes of sandalwood and oud, tapered with this creamy, elegant underpinning. The fragrance makes you think of a warm fire or snuggling up on the couch with a good book. At the same time, it has a sort of deep and mysterious side to it – it keeps everyone thinking. I'm also a big fan of DS & Durga, and certainly admire David and Kavi's creative and eclectic approach to perfume-making. I have Jazmín Yucatan (£148 for 50ml) which is this powerful and intoxicating but unique interpretation of a jasmine scent.
The Next Perfume I Plan on Wearing Is…
I'm very curious about all of these new, gender neutral perfume upstarts and those perfumes that bring in very heavy emotive and storytelling components. This is something we like to do at Gabar at least. I'm excited to try Byredo's newest Eyes Closed fragrance. I also live in Marylebone right by the Perfumer H stores, and have been looking for another excuse to go back in and sample ones that I haven't – there are two there called Rain Wood and Tobacco I've been curious about, especially as our next Gabar fragrances reference these alternative moods and scents in a new way. I think it's daring when performers take scents not always traditionally deemed "nice" and turn them into something captivating and palatable.