The Best Winter Coats for Men, According to Your Style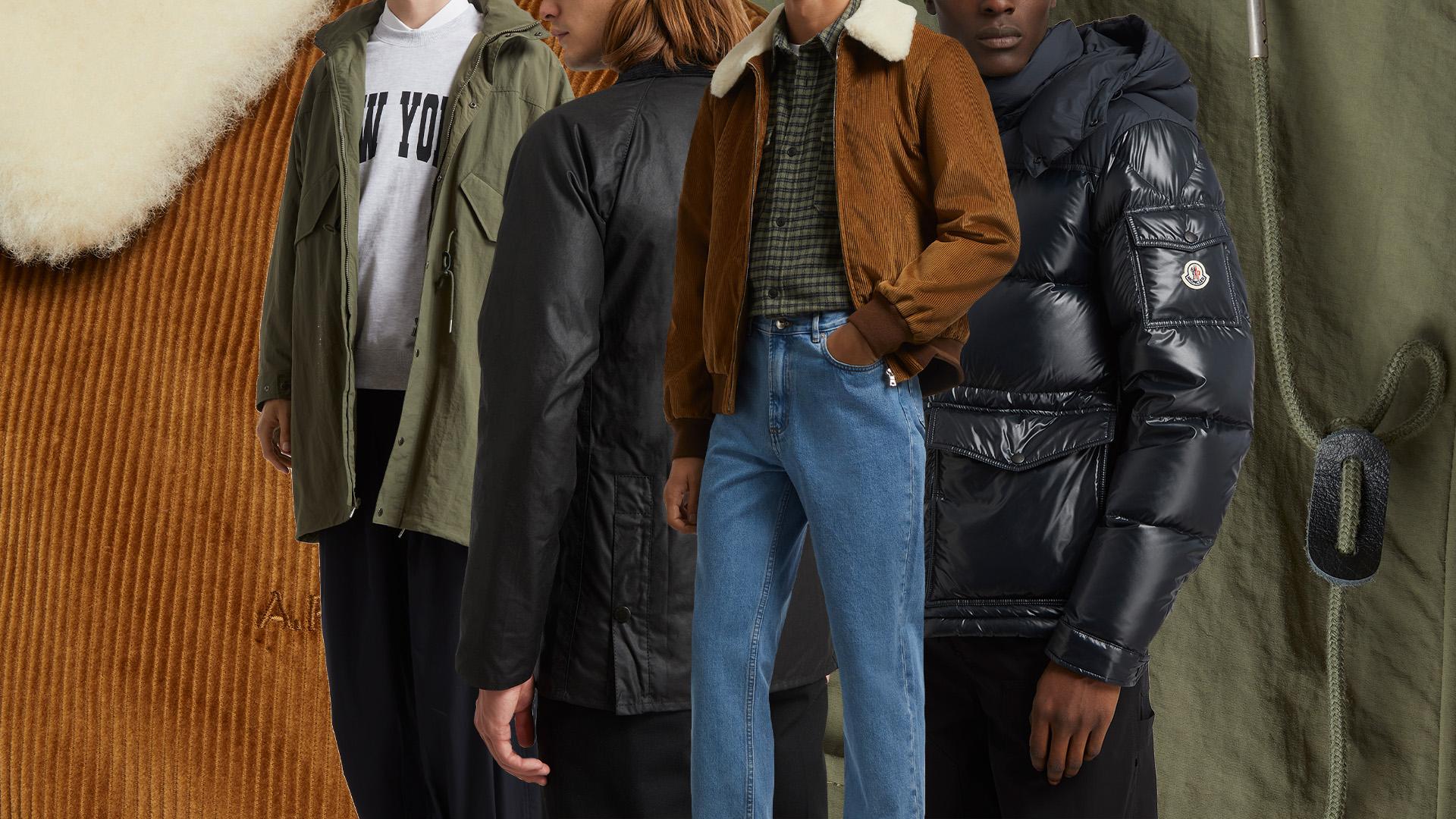 This outerwear guide has the coat for you, no matter whether you're a New Wave Mod or a hype-hunting Streetwear-er
By: George Elliot
Considering the colder climes and pretty dismal weather conditions we're now contending with, investing in this season's best winter coats for men is a matter of priority - that's if you actually plan on making it from door to door without catching a cold. But the last thing you want to do is panic buy. Instead, make a considered purchase by first asking yourself this: which fashion circle do I belong to? Whether you're a Country Boy who balances fashion and heritage, a Streetwear-er who has to have the latest thing or count yourself among the most devout fashion followers, this guide has the one to suit your distinct dress sense.
The In-the-Know Dresser
If you consider yourself fashion-forward, an informed individual that remains in the know when it comes to the must-follow trends of the moment, you'll know that luxurious textures dominated this season's runways. With this in mind, we think you'll agree that YMC's Brainticket Shearling and Suede MK2 Jacket, £1,250 should be inducted into your outerwear collection next. Crafted from velvety-smooth sheepskin and featuring a plush shearling collar, it's a snug workwear jacket that's ideal for these colder climes. Sure, you probably already have an idea of what to wear with it, but might we suggest delving into the logomania and classic varsity trends by wearing Kenzo's Boke Flower Logo-Print Sweatshirt, £300 underneath?
Shop now
The Streetwear(er)
Whether it's an oversized hoodie, graphic tee or wide-legged jeans, streetwear connoisseurs like to be seen wearing the most coveted items. So in that case, get your hands on Moncler's Maya Puffer-Jacket, £1,245. At the pinnacle of technical tailoring, its down-quilted, logo-patched, high-shine jacket is instantly recognisable. Once secured, next comes the styling, so lean further into the theme of prestige by investing in Stone Island's Cargo Trousers £365; they too come emblazoned with an iconic logo. And because streetwear is about striking the perfect balance between luxury fashion and utilitywear, we suggest that you add eastpak x TELFAR'S Small Shopper Bag, £105 to your wardrobe while you're at it.
Shop now
The New Mod
Is the cult classic Quadrophenia one of your all-time favourite films? When putting together an outfit, do you think to yourself, "what would Liam Gallagher do?" If you answered yes on both counts then firstly, consider yourself a modern day mod and secondly, make room in your coat collection for Fred Perry's Zip-In Liner Parka Jacket, £375. Hooded and coming complete with a rear fishtail hem, this classic, weather-proof parka is the kind of coat you can easily style with just about anything in your wardrobe, too, so either wear over a slim-fit suit and skinny tie combo or for another Liberty-approved look, layer Marni x Carhartt WIP's Tobacco Colour-Block Overshirt, £430 on top of John Smedley's Cherwell Merino Wool Roll-Neck Jumper, £175.
Shop now