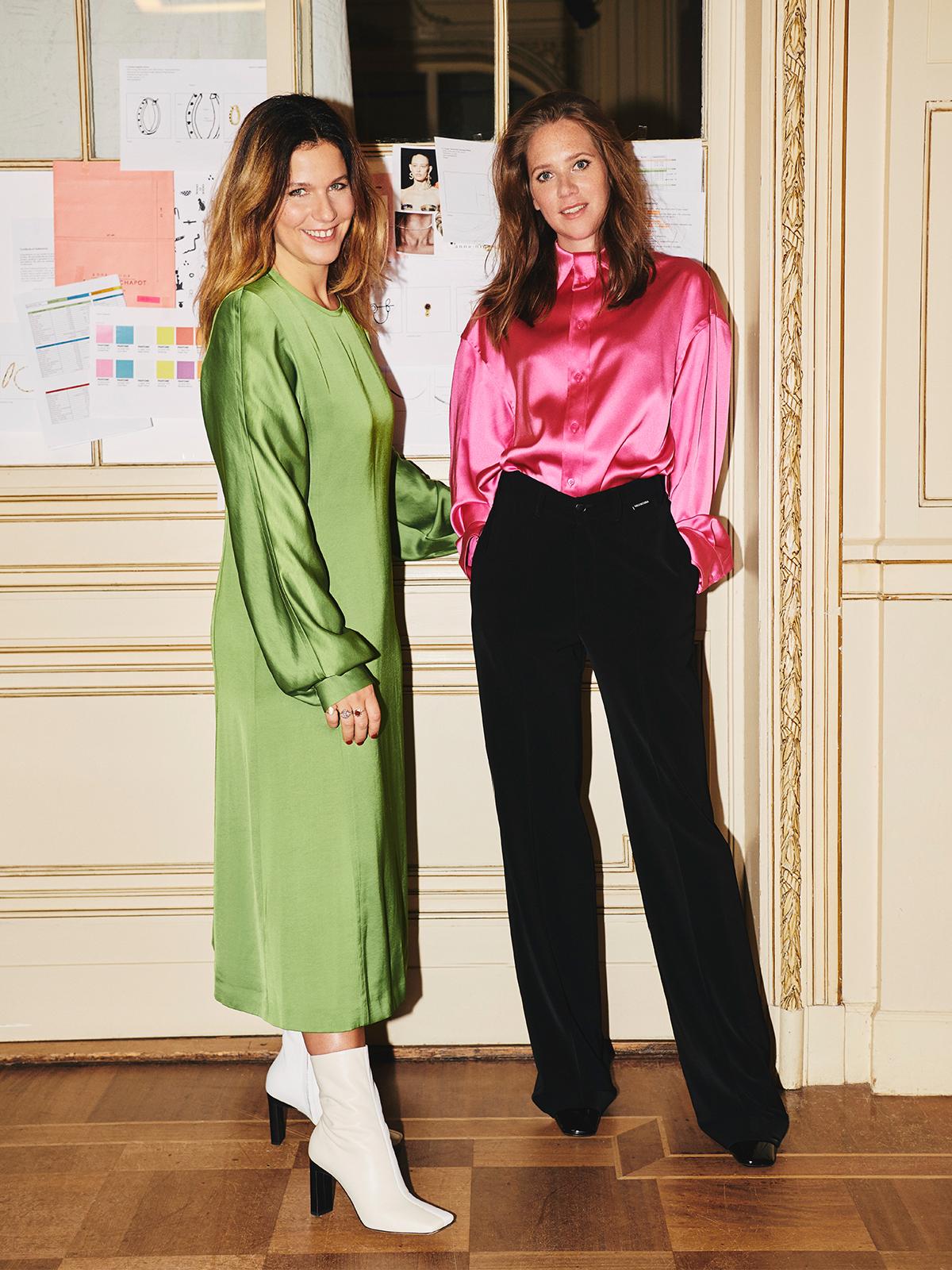 Travelling for Treasure
Anna + Nina
Brand founders Anna de Lanoy Meijer and Nina Poot describe how their love for travel shapes their eclectic jewellery designs
Shop Anna + Nina
Designed in Amsterdam and crafted all over the world, Anna + Nina's designs are enriched by the varied and vibrant inspiration that the designers encounter on their global travels. Much like their imaginative homeware collections, the duo's jewellery draws on a range of different countries and cultures for a boldly eclectic feel. We spoke to founders Anna de Lanoy Meijer and Nina Poot about the brand's distinctive aesthetic and the places that fuel their creativity.
How did the two of you meet?
We met through our husbands, and then we became neighbours!
What motivated you to start Anna + Nina?
Anna used to work in fashion PR and then retail. Nina worked in sales for an accessories brand. We knew that if we combined our forces, we could make things happen.
Have you always had an interest in jewellery?
Yes, don't all women though! Anna's grandmother was a jeweller and knew a lot about gemstones. Nina has always had a love for jewellery.
Could you tell us about your travels and how they have influenced your jewellery designs?
Everything we do is influenced by our travels - we miss it so. Whenever we come back from Bali or Thailand, we are so inspired to use different colours, stones, corals or pearls after visiting stone shops, or even after seeing people wear different things in the street.
Which countries or cultures are you most inspired by and why?
We have travelled to India, Bali and Thailand a lot. The colours, materials and combinations really inspire us.
Where else do you look for inspiration?
Anywhere from movies to art to magazines. Our latest collection was inspired by Mexico and Frida Kahlo's art.
Whenever we come back

from

Bali

or

Thailand, we are

so

inspired

to

use different colours, stones, corals

or

pearls

after

visiting stone shops.
How has Amsterdam shaped the brand?
Amsterdam is super laid-back. You tend to go everywhere on a bicycle, even if you wear a dress. I guess that eclectic touch is something that you see in our brand. We want you to wear that diamond ring with a laid-back sweatshirt.
How would you describe your aesthetic?
Our designs are always quite out-of-the-ordinary and pretty daring. Daringly beautiful we'd like to say.
Are there any themes that run throughout both your jewellery and home collections?
Yes, we tend to have a theme that runs through both. All of the designs tend to be quite colourful, daring and bold.
How do you source your materials?
By travelling! Our ceramics are hand baked and painted in Portugal, our bespoke gold designs are made by our goldsmiths in Amsterdam, our gold-plated and silver jewellery is all made in Thailand and our glass comes from Egypt.
Do you design with a particular wearer in mind?
Anna: Yes, Nina and I always ask ourselves the question: Would we wear it ourselves?
Do you have a favourite piece from your jewellery collections?
Anna: We love the double diamond ring and we both wear it. I have a weak spot for all the vintage.
Where will you go first when you next have the opportunity to travel?
We are travelling to Spain together in July (fingers crossed), and we are going to our factory in Bangkok in November. We can't wait!