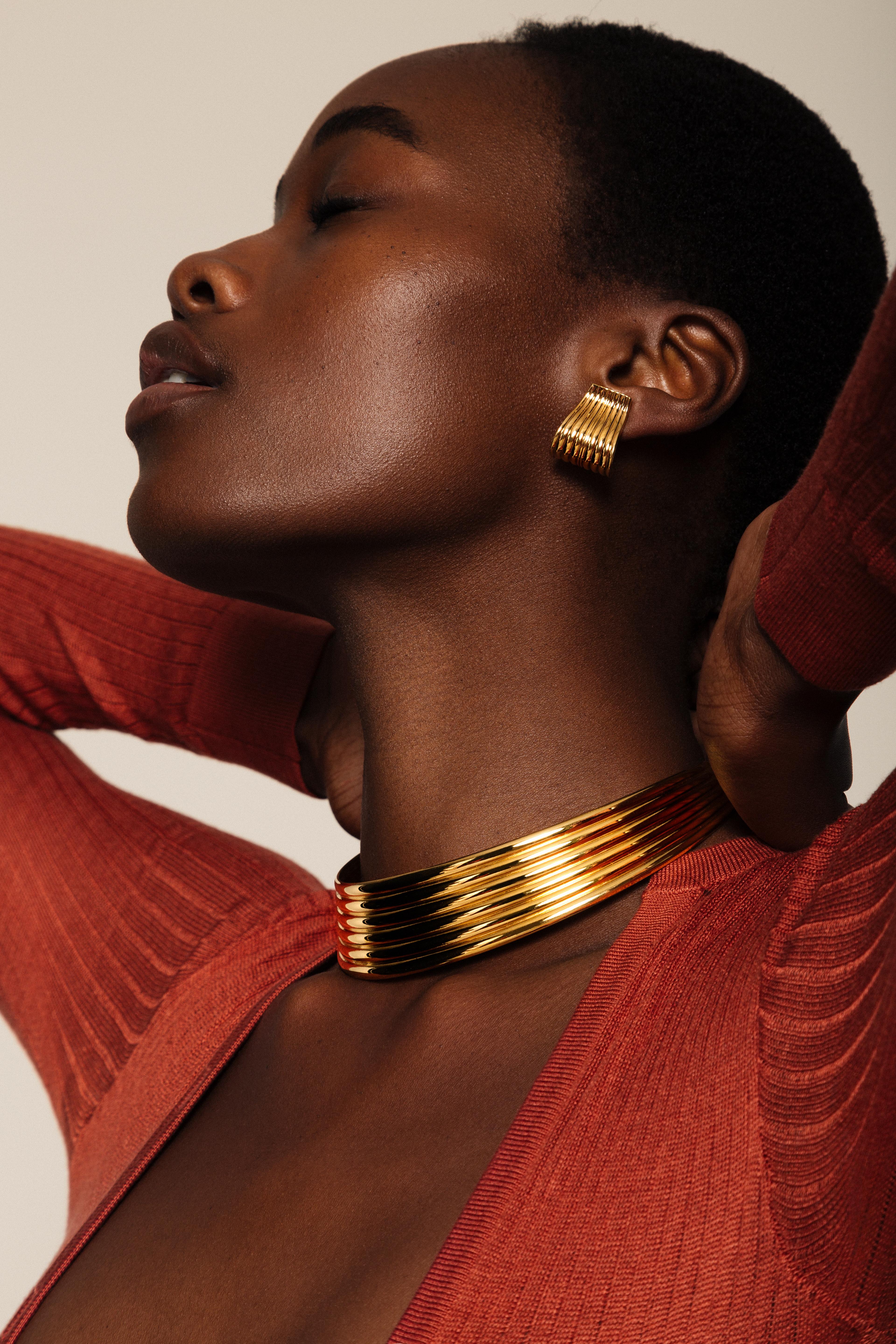 By encouraging individuality with one-of-a-kind pieces, Susan Caplan extends the life of pre-loved jewellery without the usual side effect of seasonal waste. London born and bred, Caplan's artful curation has shaped a new appreciation for vintage design, and it's her city's polarities that bring context and creativity to the jewellery expert's world.
"London is in my blood," says vintage jewellery curator Susan Caplan. "I was born into a family of passionate antique collectors who had stores in Camden Passage in Islington, so I've been surrounded by art and objets d'art from an early age." Curation is instinctive, and Caplan credits her career trajectory not only to the family business, but the curated surroundings they called home. "My parents' home was designed by revolutionary architect Walter Segal," she recalls. "It featured a kitchen personally designed and fitted by Terence Conran and pieces by Eames, Hille and Robin Day." This early start in the design world was a personal catalyst: "It deeply influenced my style, my eye for detail and appreciation of beautiful things."
London

has a

strong sense

of

community,

which I

find truly inspiring. M

y

home

is always

open

to

everyone

and

anyone.
The city's thriving creative scene continues to serve as a force behind her brand. "London has offered so many opportunities and career highlights," Caplan explains. "Its fearless fashion industry shaped my diverse collections, and access to its fruitful creative industry has enabled my team to work with the very best creative talent." However, still today, it's often the spaces London's creatives and art world inhabit that provide her greatest inspiration: "The Barbican's brutalist architecture is as impressive as its diverse programme and I love the Victoria and Albert Museum's jewellery and silver collections. No visit would be complete without a trip to take in the café's remarkable mosaic ceiling."
Trawling through treasures for pieces with lasting allure requires an unfaltering eye, and Caplan is eternally tuned in. This applies as much to her perception of her city, letting her unearth inspiration in unexpected places. "I have a soft spot for London cabbies," she tells us. "They are full of inspirational stories." In these hidden gems, she finds what truly drives London is the sense of shared experience and the togetherness that underscores it: "London has a strong sense of community, which I find truly inspiring. We are connected by important values and key issues such as the environment, diversity, ethics and responsibility. My home is always open to everyone and anyone."
I have

a

soft spot

for

London cabbies,

they are

full

of

inspirational stories
Yet, with an energy like no other, it's London in its essence that has the most impact on Caplan outside her domestic realm. "London is vibrant, authentic and balances modernity with regal decadence," she explains. "All of which align with my brand's focus to make vintage feel current." It's here in which Caplan finds a vital outlet, and in the equilibrium between her influences and the drive to innovate, Caplan's ever-evolving vision of the past secures its place in the future: "London is proudly diverse. The city is filled with visionary women working in the arts, politics and activism, who constantly inspire me and encourage me to rethink my creative process. It is a constant source of creativity."
Panzer's in St John's Wood makes the best fresh bread and challah in London. The Lansdowne Pub in Primrose Hill for a Sunday family lunch or dinner, and the Margaret Howell store on Wigmore Street for its beautiful collections, selection of books and vintage furniture.