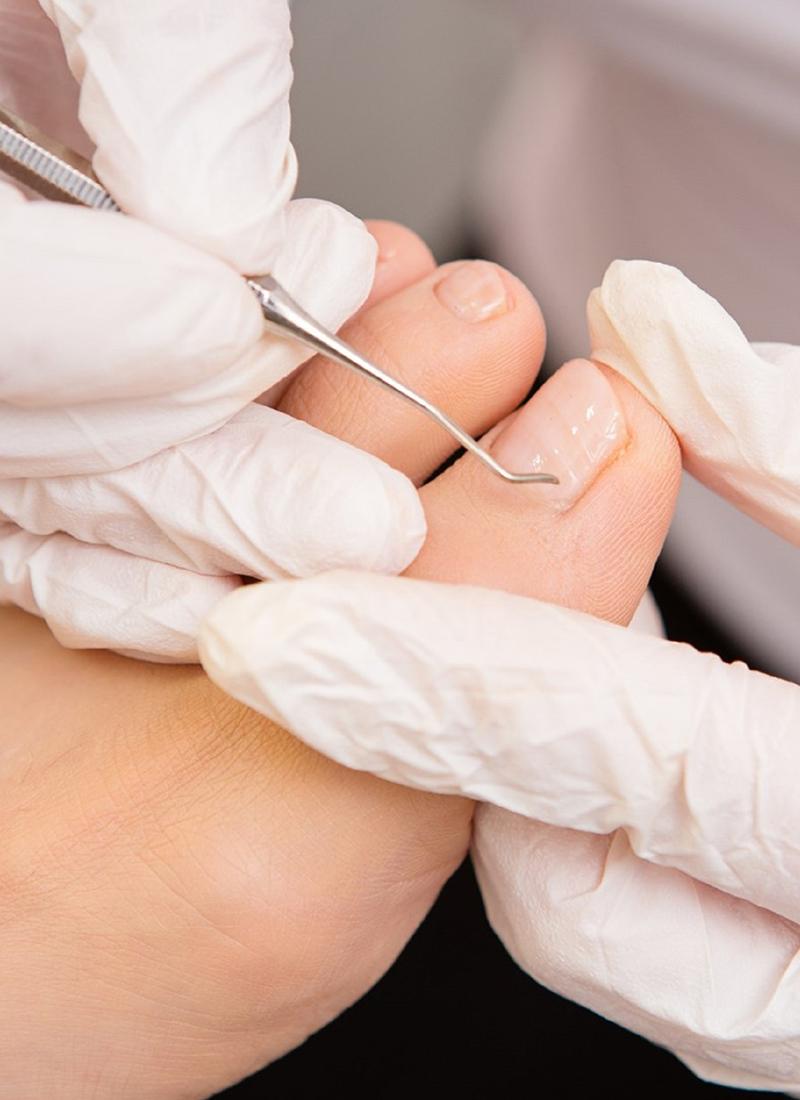 A Pedicure Like No Other
There are pedicures, and then there's Margaret Dabbs™ London's widely-celebrated Medical Pedicure. Here's why it's so deserving of the hype
By: Shannon Peter
I'll be bold: Margaret Dabbs™ London's Medical Pedicure is, quite simply, the best pedicure I've ever had. And it's not just me that thinks so. Countless beauty editors before me have raved about the merits of her foot-health-first approach, trusting her podiatrists to get their feet sandal ready, year in, year out.

You see, this isn't just any pedicure. It isn't just about a nice lick of paint and a buff off the heels – although it certainly involves that. Instead, this is a podiatry-based pedicure, one that assesses the full foot, looking for signs of ill-health or damage, and correcting any issues while also making the feet and nails look a whole lot better, too. In fact, Margaret Dabbs OBE is leading the charge in bringing podiatry into the mainstream, making the decidedly unsexy (but incredibly important) world of foot health a little more chic.

But while it is 'medical' by name, the environment says otherwise. Venture into the Margaret Dabbs™ London Sole Spa nestled into a quiet corner of Liberty's first floor, and you'll find a space that's more spa-like than clinical, where your shoulders will loosen the moment you step over the threshold.
What Happens During a Medical Pedicure
The podiatrist first carries out a full diagnostic consultation, looking for signs of damage, as well as calluses, bunions, verrucas and so on. In my case, she noticed my nails were extremely dry (probably something to do with my love of scalding hot showers) and a little weak – nothing that can't be bettered with a stringent moisturising routine, however.

Next, the treatment begins, and as you might have guessed, a Medical Pedicure requires tools that look a little more medical in nature too, so expect your podiatrist to whip out all kinds of scalpels and files throughout the treatment. After trimming my nails, my cuticles were buffed away with an electric drill (I barely felt a thing) before areas of hard skin were carefully removed using a scalpel – painful? No. Ticklish. A little. My podiatrist also buffed my nail beds at impressive speed and my feet were also treated to a few of the brand's hero products, including the transformative Hand and Nail Serum that I now carry everywhere I go. The whole thing is performed on a fully-dry foot, no soaking, and is surprisingly fast, considering just so comprehensive it is.
No word of a lie, once my podiatrist was done, my toenails looked like shiny little shells. So perfectly neat, tidy and glossy, I decided to go without an extra coat of polish (although you can add that on) and the skin was so incredibly soft and smooth. The best bit is that it's motivated me to keep them looking this way which means I'm turning down the shower temperature, sticking to a stringent foot cream routine and applying nail serum every night as I sit in front of the TV.
The Margaret Dabbs™ London Medical Pedicure takes 45 minutes, and costs from £90 with a fully qualified podiatrist. Find out more and book your appointment at the link below.