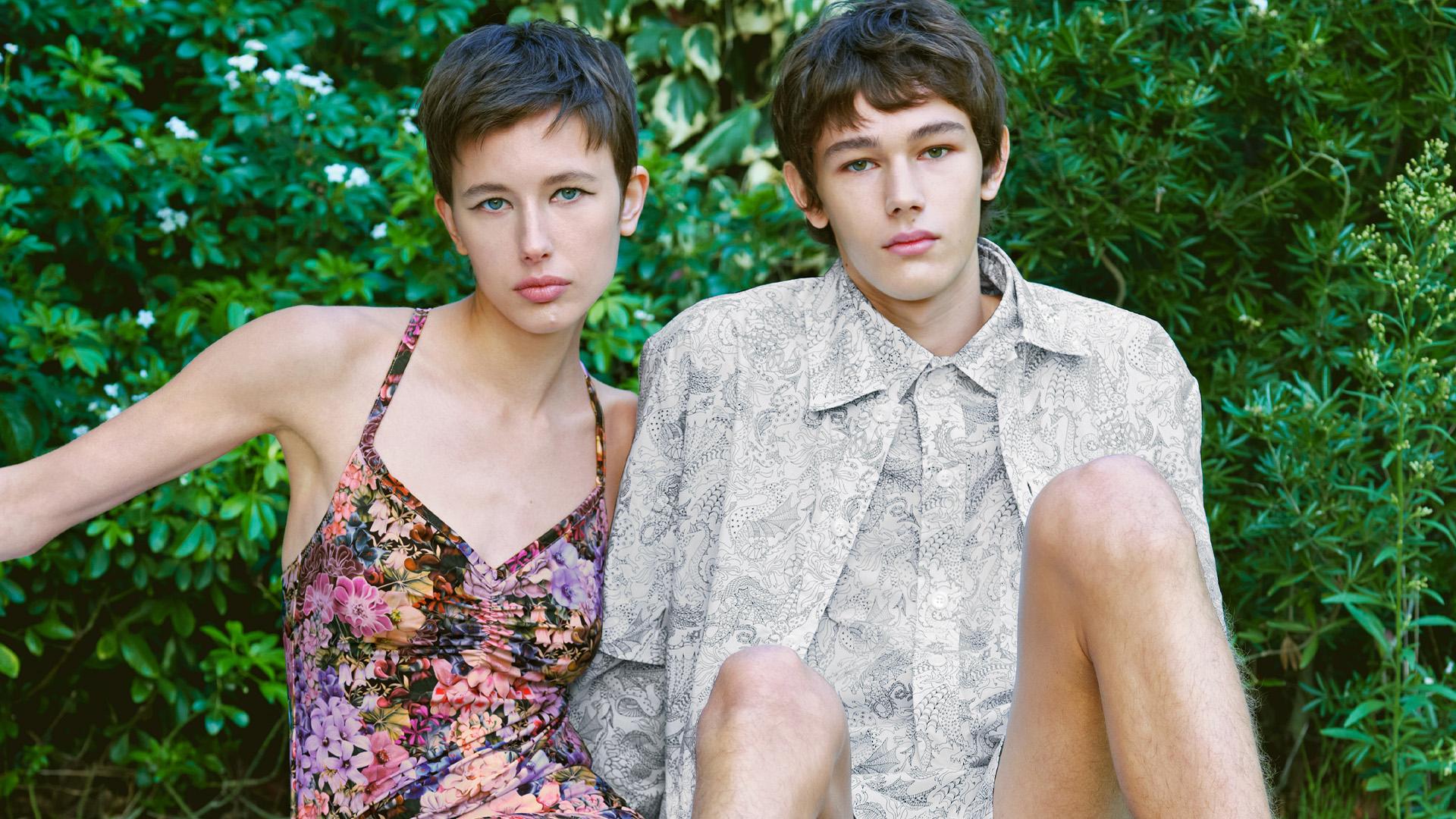 A.P.C.'s new 'Made with Liberty Fabric' collection has landed – here's everything you need to know
By: George Elliot
News just in: the first ever A.P.C. 'Made with Liberty Fabric' collection has officially landed. Titled Interaction #18 and bringing to life a 35-year-long creative partnership, this hotly-anticipated capsule fuses A.P.C.'s signature styles with Liberty's world-famous prints. But with a limited-run, it won't be around for long.

Spanning both mens' and womenswear, and designed to be romantic in feel but wearable at heart, it features everything your spring-summer wardrobe could ever need; from sizeable bucket bags, breezy dresses and 90s-style bucket hats to logo-embossed tees, boxy statement shirts and pantalon trousers (the trending style of the moment). But what gives this collection that unique spin is that every element has been made entirely from exclusive hand-designed Liberty textiles. From painterly florals to a camouflage interlocked with mythical beasts, each print weaves A.P.C.'s colour palettes and Liberty's design heritage together.

Styled to be a collection you'll undoubtedly want to wear all season and beyond, here are all the 'behind-the-seams' details you need to know…
The capsule's most sought-after menswear piece is undoubtedly the Watson Forest Liberty Print Overshirt, £245. Lightweight and cut for a relaxed fit (so it'll see you through spring and summer's balmier months in both comfort and style), it also comes in a tonal forest paisley print, layered with tropical foliage. We predict this sartorial talking point will soon become your new favourite.
Turn your attention to the capsule's womenswear range and you'll find the next hero: the Judith Tana Lawn Cotton Shirtdress, £275. Infused with a touch of vintage charm and the kind of comfy midi that'll instantly upgrade your workwear rotation, it comes decked from collar to hem in a mix of technicolour, mood-boosting florals.
While each A.P.C. design is composed by a unique Liberty fabric, each print can be traced back years, often decades...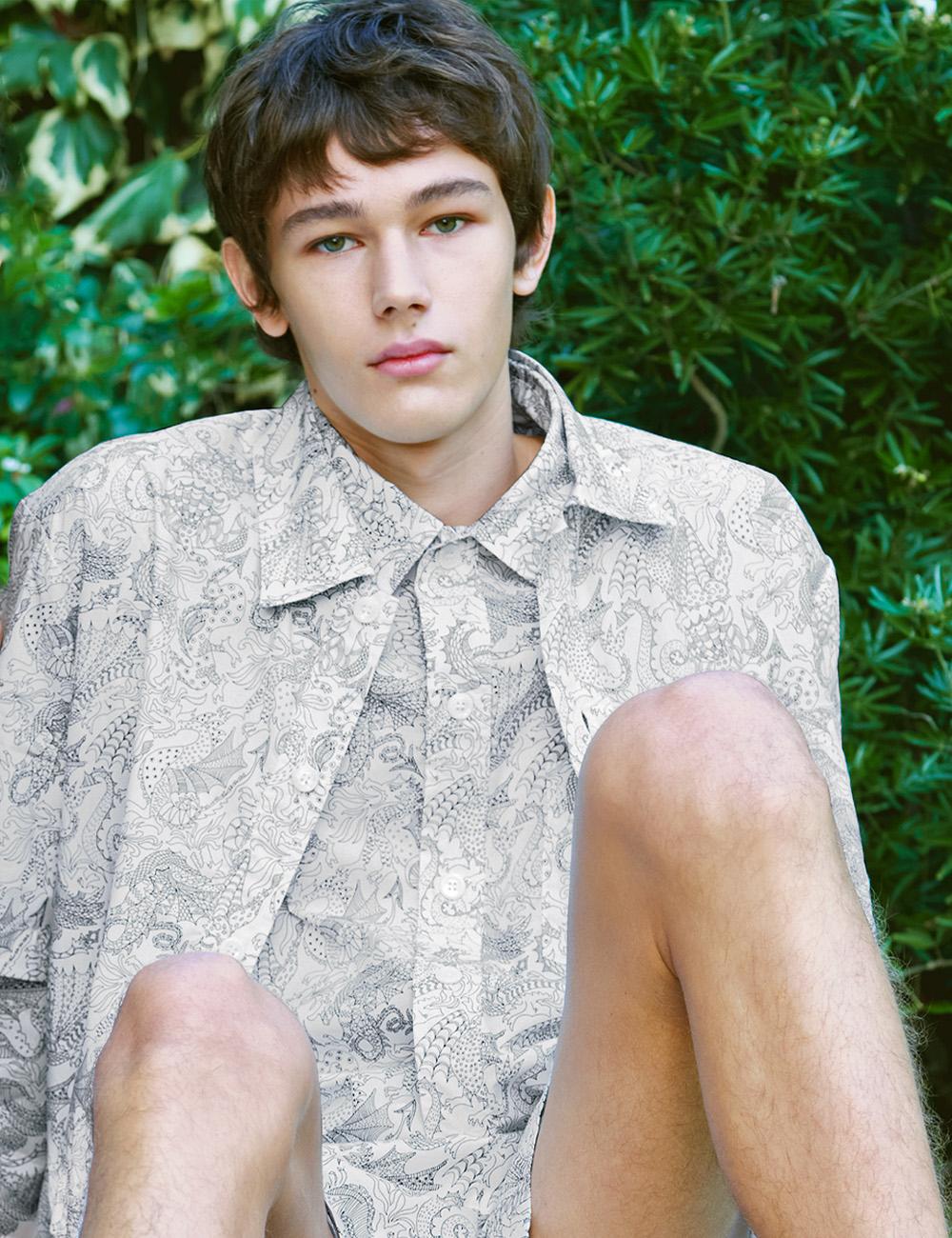 Delaney Dragon
Est: 2022
Origin: "Inspired by mythical beasts in faraway, mystical lands, Delaney Dragon is a fairytale-inspired print," Liberty archivist Eleonora Yerolemou describes. "Drawn in fine liner pen and filled with exquisite pattern, it entices us on a magical quest."
Adelphi Voyage
Est: circa 1850
Origin: "Inspired by the combination of two hand-painted shawl designs, this print was originally created for Liberty in the mid-19th century," Yerolemou says. "A truly spectacular paisley of tropical palms, feathery leaves and graceful ferns, it was drawn with painstaking detail to achieve a rich depth of colour."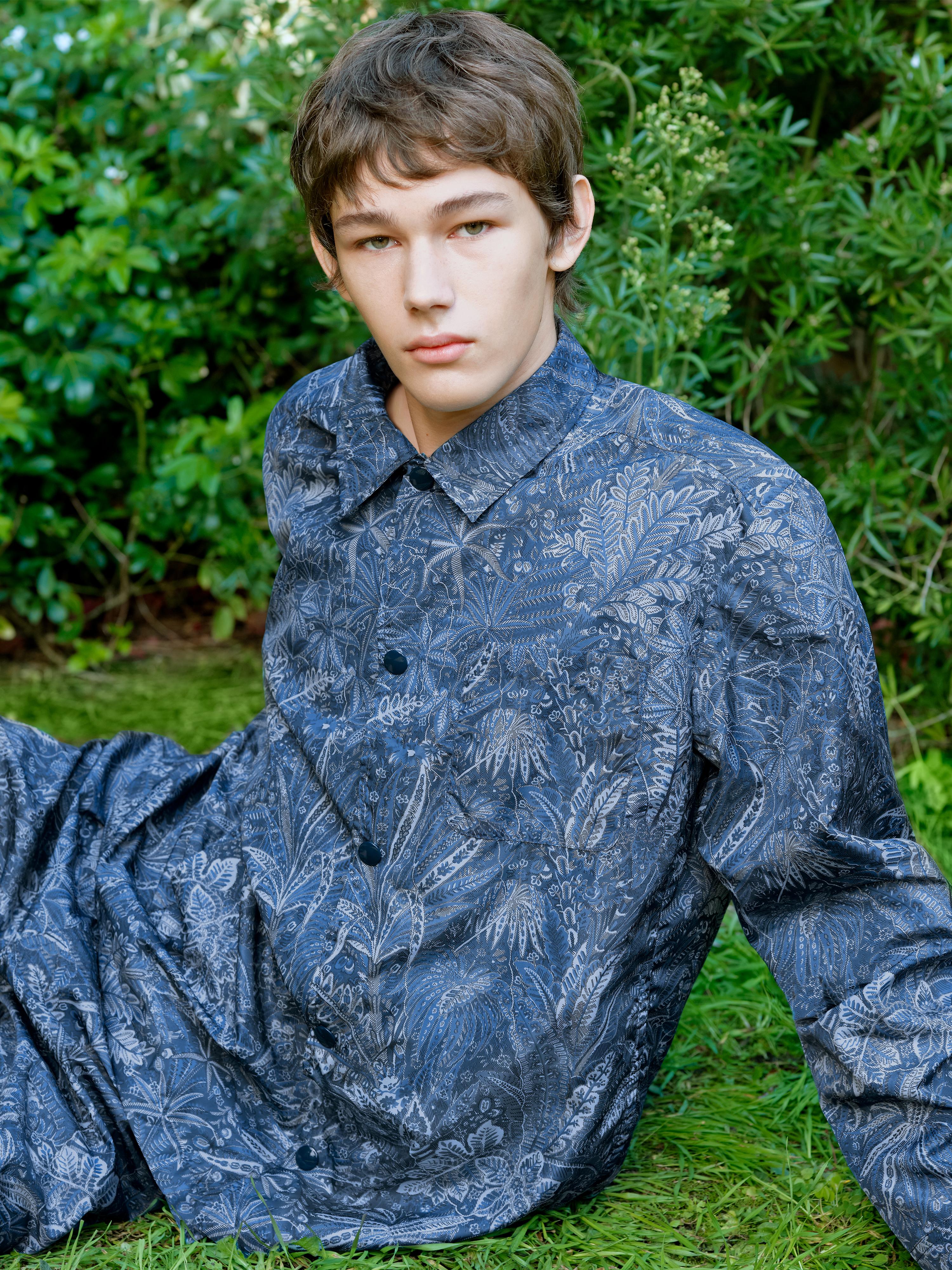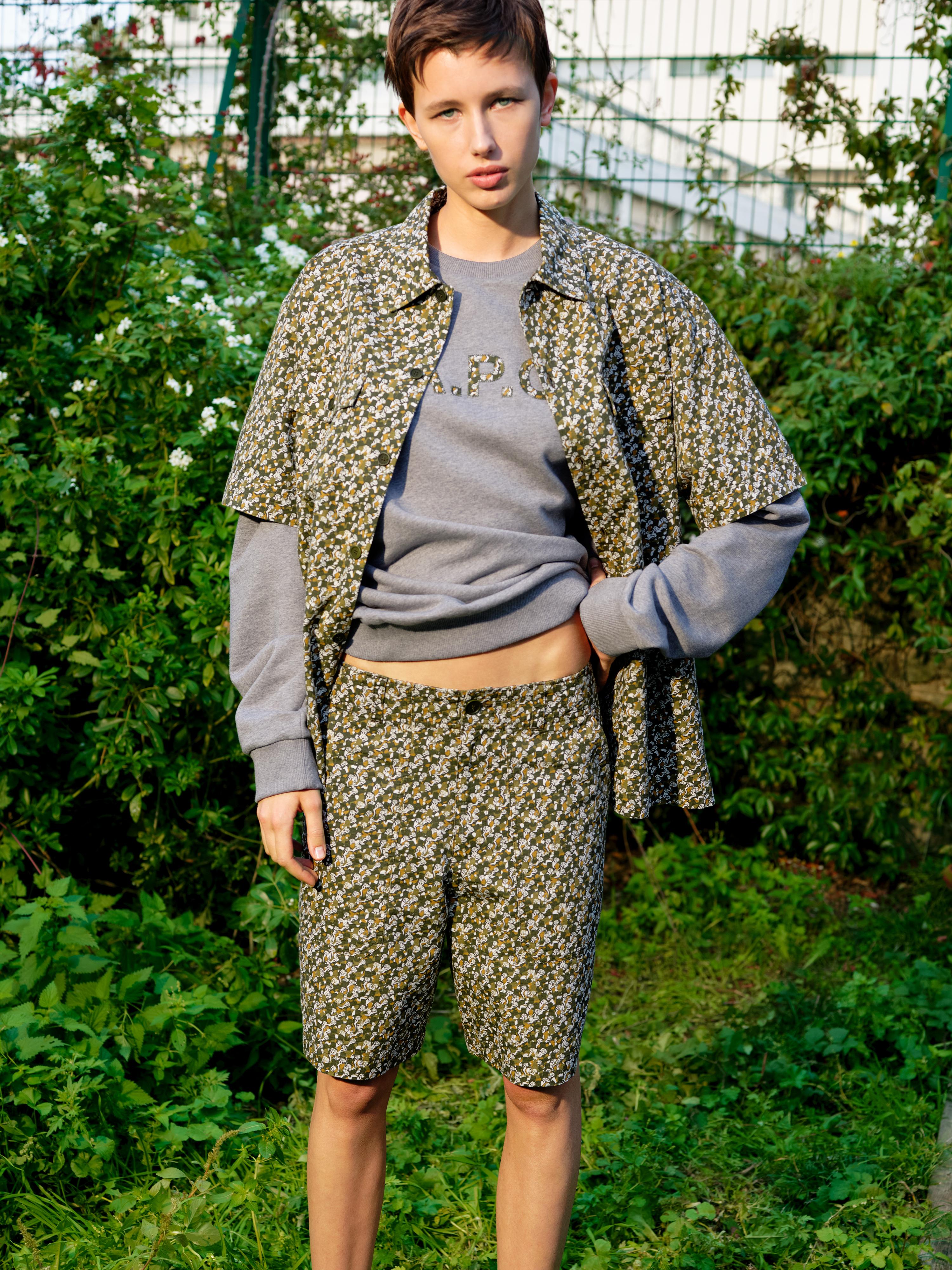 Top Hats
Est: 1980
Origin: "This quirky conversational print was inspired by an earlier Liberty scarf design," Yerolemou notes. "Although it may look like a geometric pattern from a distance, look closely and you can distinguish a dense crowd of serious men with monocles and top hats."
Claire-Aude
Est: 1975
Origin: "This almost abstract print was inspired by a combination of several 1930's traditional Liberty florals," Yerolemou describes. "Featuring dense sketchy flower forms, the design was originally created by Susan Collier and since then has featured in most of our Classics collections."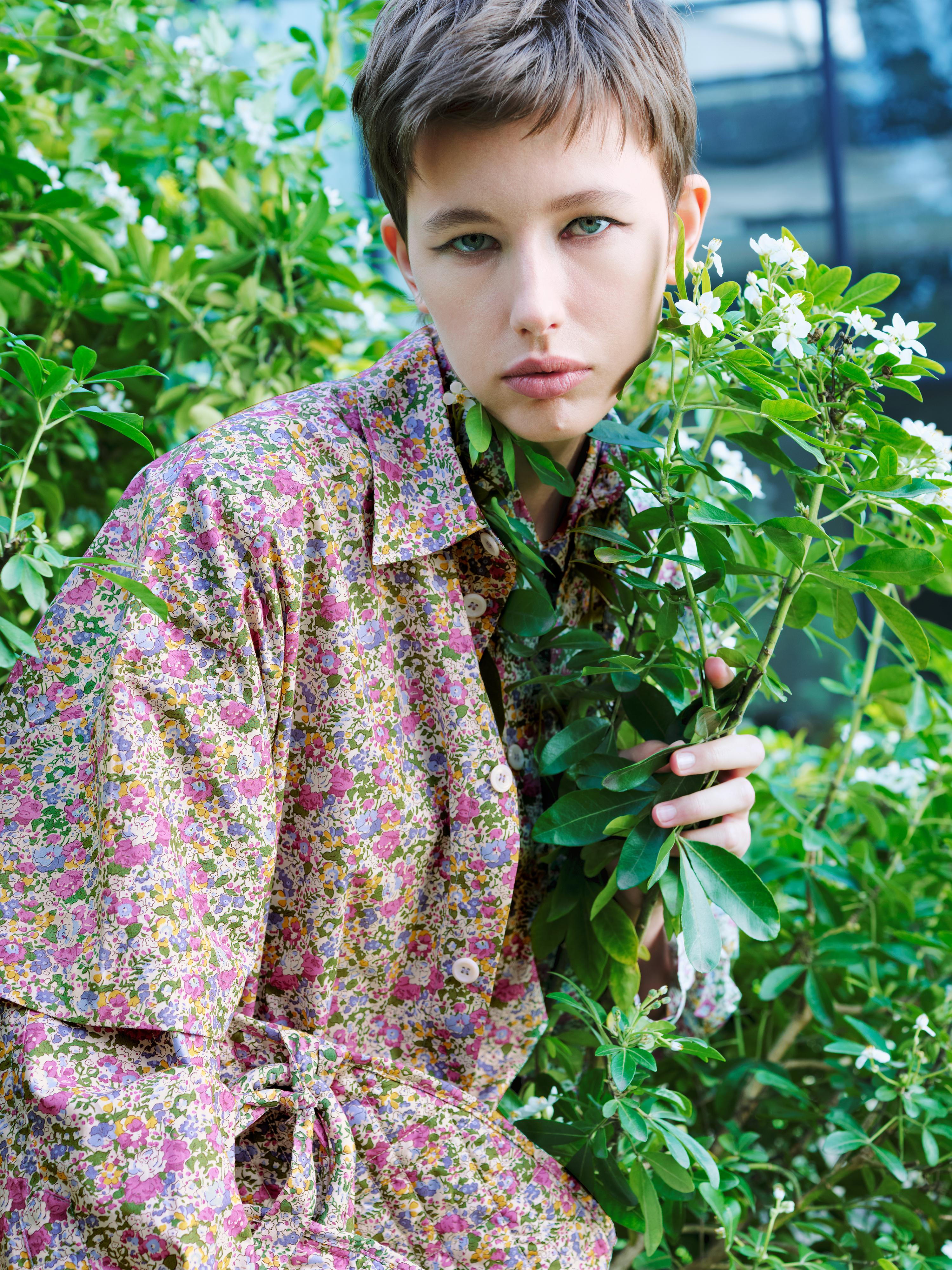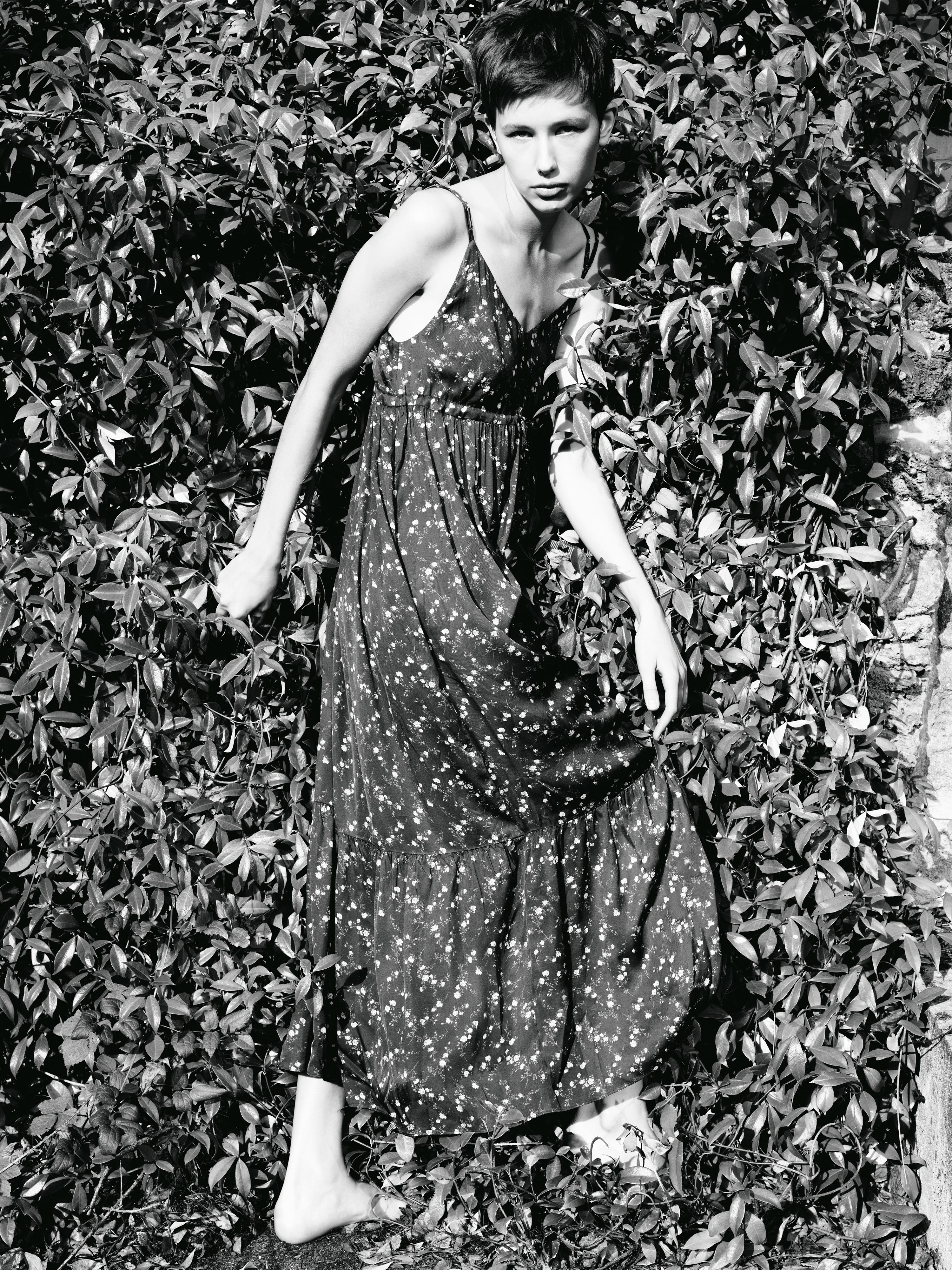 Elizabeth
Est: 1958
Origin: "Originally taken from a 1958 hand screen-printed scarf design from Liberty's Merton print works, Elizabeth has been recently recoloured in a cool and fresh range of shades," Yerolemou explains. "Chintzy yet chic, it evokes a sense of nostalgia, familiarity and cosiness."
Painted Journey
Est: 2019
Origin: "Drawing inspiration from Marianne North's incredible botanical artworks, this richly oil-painted floral design pays homage to North's intrepid adventures around the globe, her nonconformist lifestyle and her incredible skill for the documentation of wild and exotic flora," says Yerolemou. "With it majestic array of flowers - including roses, hyacinths, geraniums and bell flowers - it's romantic in style."