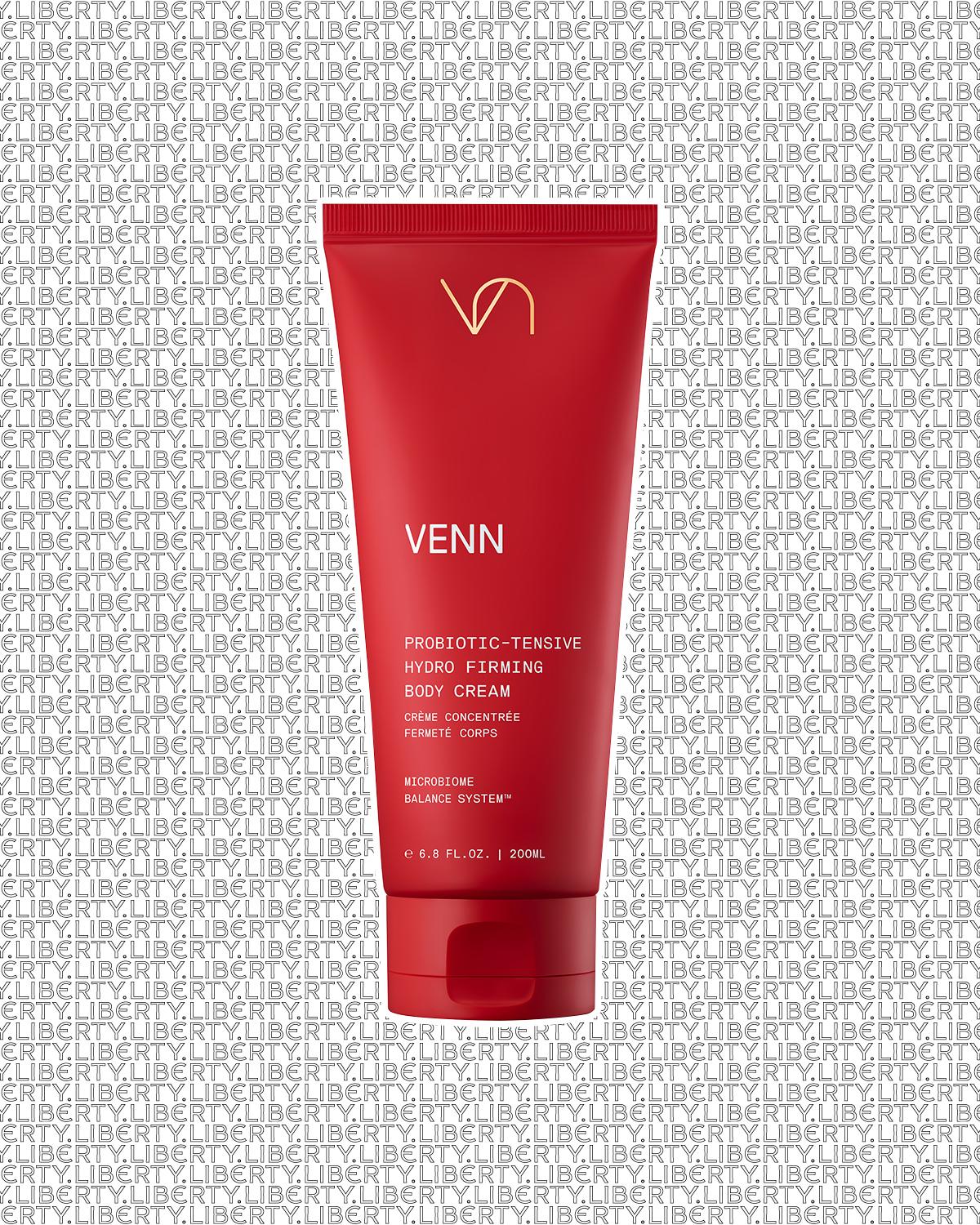 The Body Lotion Inspired By Hi-Tech Skincare
Shift your dermatological focus downwards, with body products that work just as hard as the ones you use on your face. Starting with VENN's probiotic-charged body cream...
Shop Now
By: Team Liberty
Riddle us this: if 91% of our skin exists from the neck down, why do we seem to spend the vast majority of our time, effort and energy caring solely for the 9% that covers our faces? Something doesn't quite add up, and thankfully, we're not the only ones to notice.

In fact, a swathe of quick-thinking beauty brands have recently set their minds to address this illogical beauty truth, redefining the role of bodycare products in the process. It's a phenomenon that experts are calling the skinification of bodycare, a catch-all term to describe the new raft of body formulas that borrow ingredients, textures and technologies from the world of skincare. In other words, it's out with the wishy washy lotions and underwhelming scrubs of yesteryear and in with hi-tech acid exfoliants and hydrating serums that – in formulation terms – are almost undistinguishable from the advanced products you already use on your face.

Case in point: VENN's Probiotic-Tensive Hydro Firming Body Cream.

Just landed in the Liberty beauty hall, this is a body lotion like no other. Firstly, it banks in on skincare's rising interest in the microbiome, lacing the body with prebiotics, probiotic ferments and postbiotics to settle skin's bacterial balance – an important factor when it comes to skin health and barrier strength.

Speaking of which, VENN's formula takes its primary job of hydration extremely seriously too, and comes powered by the brand's patented 3D hydration technology, which is what moisturises the skin on both the uppermost layers and deep inside. The formula also includes hyaluronic acid, squalane and omega-rich oils (all darlings of the skincare world) which work together to drench the body in much-needed moisture, while upping firmness, elasticity, smoothness and softness.

None of that comes as the detriment of experience, however. VENN's lotion itself feels thick and decadent, smoothing over the limbs like butter but taking little more than a gentle rub to settle into the skin, lacing it in just the right amount of sheen that won't inhibit you from pulling up your jeans.

It begs the question: can your regular body cream do all that?