More Than a Store
Something Borrowed: ROTARO Lands at Liberty
Discover the fashion rental platform that's rewriting our relationship with clothing, now open on our first floor
By: George Elliot
Liberty is forever on the lookout for the most courageous changemakers, those forward-thinking few that look at the design world through a revolutionary lens. So is it really any wonder why we've welcomed ROTARO to our first floor?

On a mission to change how we view and consume fashion with its hire-enjoy-return model, all while providing us with the best of fashion – from cult luxury labels to new-to-the-block designs – here co-founder Brooke Andrews explains how ROTARO became a frontrunner of the growing fashion rental movement and how it works.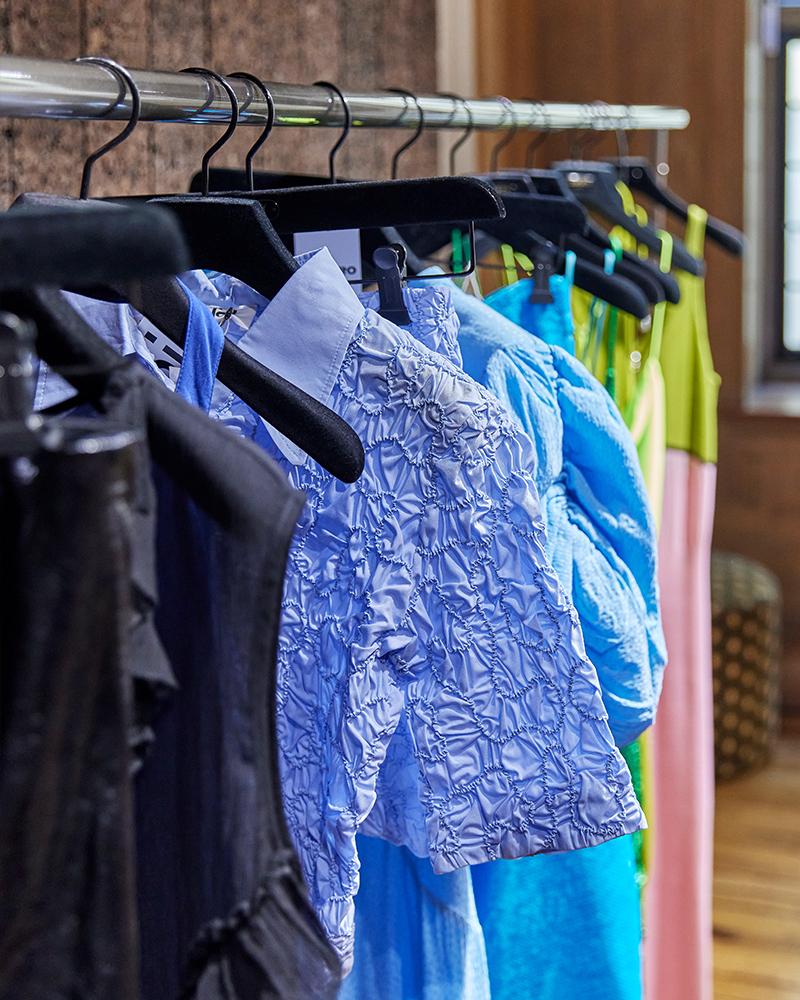 What inspired you to start ROTARO?
Soon after I started working within fashion I began to feel a sense of ecoanxiety, an awareness that the way clothing was being consumed was unsustainable. A solution was needed and there was a huge customer demand for transparent and sustainable business model to provide a solution, so that's why ROTARO was founded in 2019.
How is ROTARO unique?
Making sure our offering is curated and considered is essential. 'Green-washing' is a prevalent issue within fashion so we make sure that everything from our strategic partnerships with industry leaders to even the cleaning process of the garments is clear [ROTARO uses Ozone, an eco-friendly apparel sanitising system that requires minimal energy and zero waste], positioning us as leaders of sustainability. We also consider ourselves to be a platform for experimentation, so while we work with large luxury players, we also spotlight emerging brands. To be a distinctive leader in this space, you really have to be forward-thinking.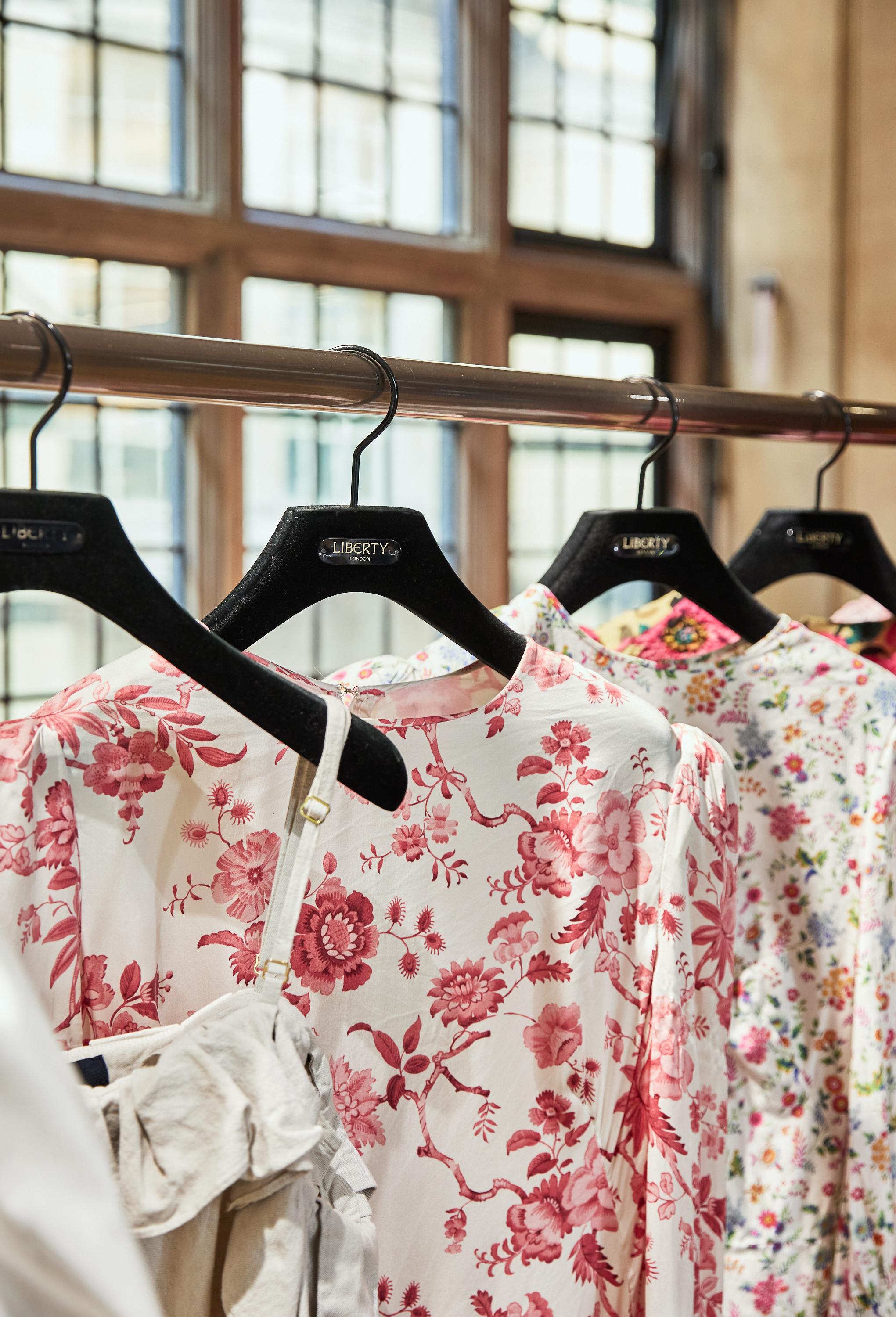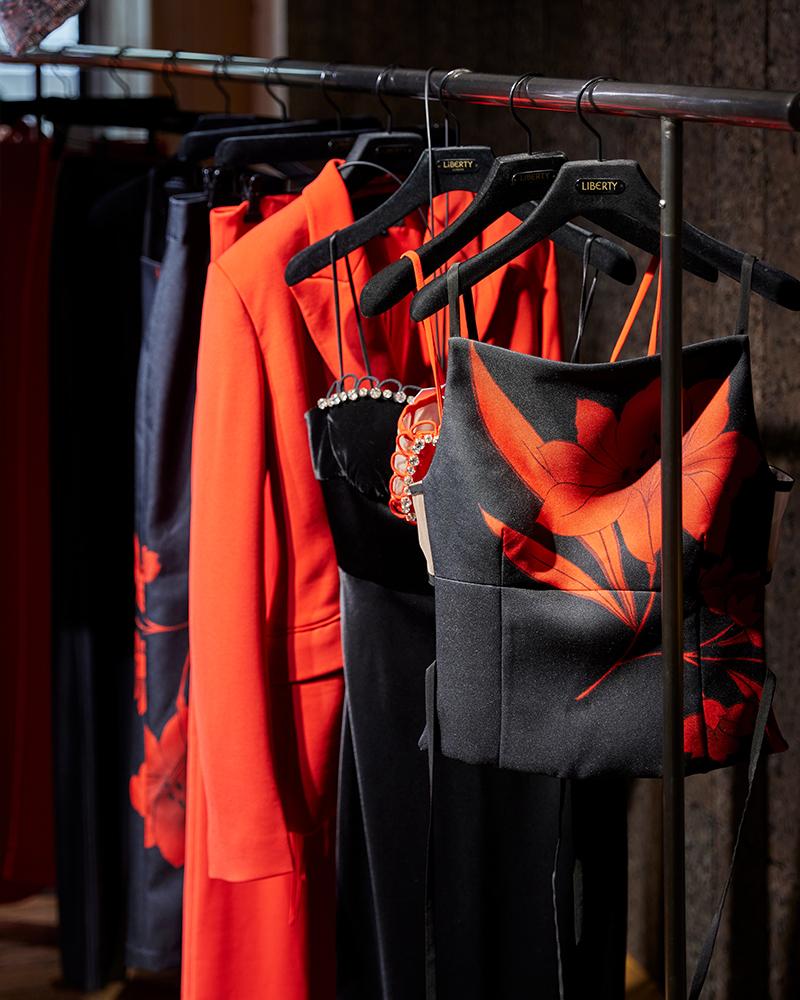 How is ROTARO 'reshaping' the fashion industry?
ROTARO is pushing for a more circular future while trying to emphasise to brands that rental won't cannibalise sales. We also strive for inclusivity by championing an access-over-ownership ethos and believe that being fashionable, experimental and sustainable is for everyone.
ROTARO at Liberty: How to Hire
Whether you're after a wedding guest dress or a full head-to-toe outfit, head to ROTARO'S first floor space to cherry-pick your favourite pieces. You'll find fashion gems from cult brands like ROTATE Birger Christensen, GANNI, The Vampire's Wife, Jacquemus, Hai and many more.
Available to keep in your own wardrobe for either four, eight or 12 days, the items you hire are yours to wear and love as you please.
At the end of the rental, pop the item in the packaging supplied with your order, stick the returns label on and drop it at any DPD drop point using our pre-paid returns label. It's as easy and effortless as that.